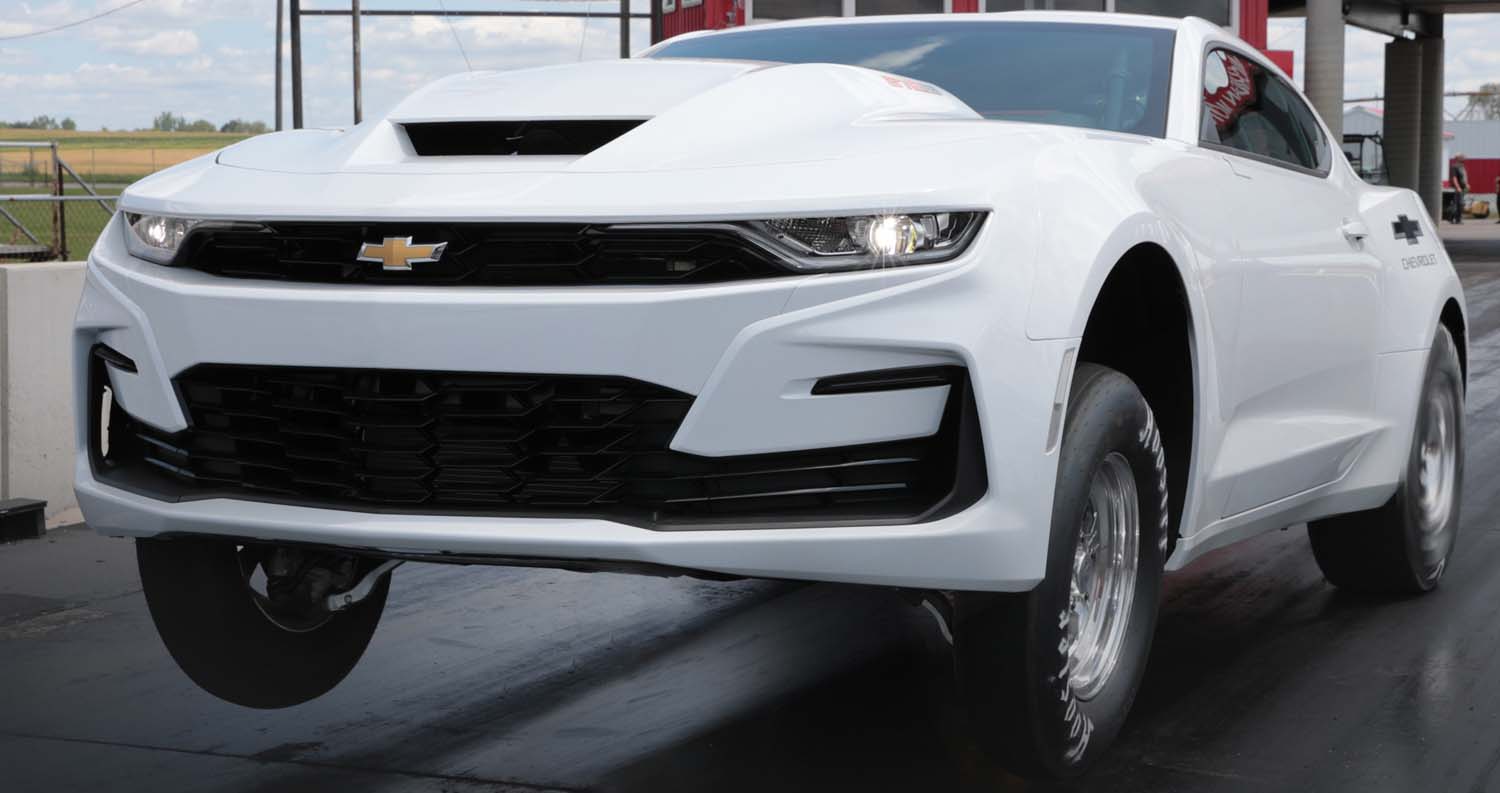 The COPO Camaro returns to the drag strip for 2022 with a newly available 572-cubic-inch engine. The Big Block V-8 channels the spirit of the original 1969 COPO Camaro, a purpose-built drag racer created by dealers using the Central Office Production Order system to equip cars with Chevrolet's largest V-8.
The COPO 572 uses a cast-iron block with four-bolt main caps, aluminum heads, a forged steel crankshaft, forged steel connecting rods and forged aluminum pistons. Pricing for the COPO Camaro with the 572 starts from $105,500 (excluding tax, title, license, and dealer fees).
The 2022 COPO Camaro is also available with LSX-based Small Block engines –
a supercharged 350-cubic-inch V-8 rated by the NHRA at 580 horsepower and a naturally aspirated 427-cubic-inch V-8 with an NHRA-rated 470 hp. All 2022 COPO Camaros use an ATI Racing Products TH400 three-speed automatic transmission.
Engineered for drag racers, the COPO Camaro is sold as a Chevrolet Performance part and cannot be registered for street use. It competes in NHRA Stock and Super Stock eliminators and comes standard with a carbon fiber hood and wheelie bars. Buyers can customize their cars with options such as a trunk-mounted weight box and parachute.
Owning a COPO Camaro places drag racers in rare company – Chevrolet has built fewer than 700 examples since the program restarted in 2012. In past years, interested customers have entered a lottery to win an allotment for one of 69 cars. Chevrolet will not limit production for 2022, and orders will be filled on a first come, first served basis. Buyers may also participate in a private tour of the COPO Build Facility in Oxford, Michigan, where each car is custom made.