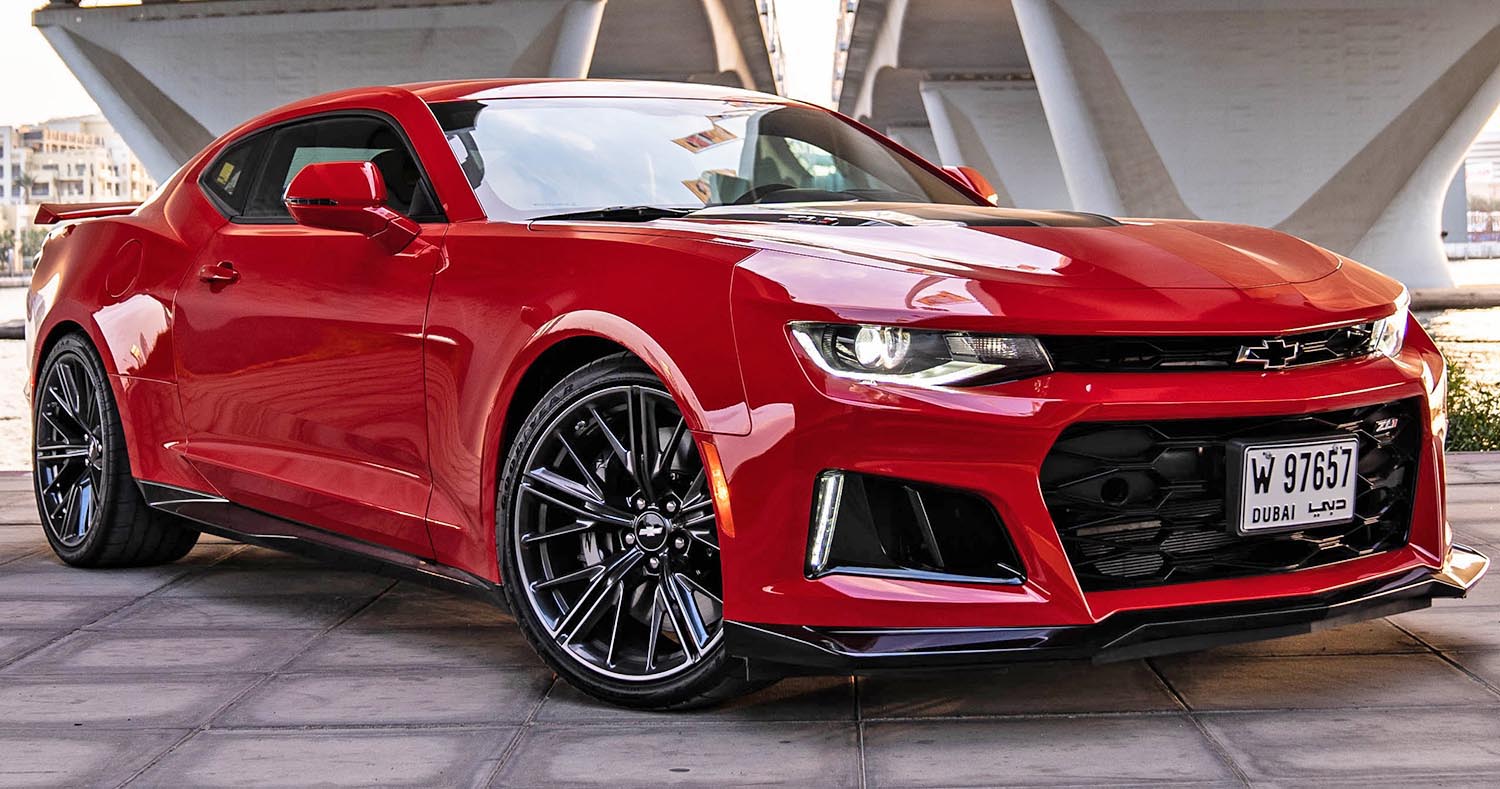 Chevrolet, and its official UAE dealer partners, Al Ghandi Auto and Bin Hamoodah Auto, are celebrating the holy month of Ramadan by offering a range of offers across the award-winning line-up. Offers are available on the techy-savvy Traverse, the legendary Silverado, the sporty Blazer, and the performance-punching Camaro. Providing an offer for everyone, Chevrolet and its dealer partners are also offering attractive finance packages on the all-new Chevrolet Tahoe, the Official SUV of Action, and the Captiva, already among the most affordable 7-seaters in its segment.
Customers can also take advantage of the offers on Shop.Click.Drive – a simple, innovative way to shop for a Chevrolet vehicle online. Find the perfect vehicle, pick your trim and accessories, select the Ramadan offer and schedule delivery, all from the comfort of your home, with an entirely seamless digital experience.
"This Ramadan, we are delighted to offer outstanding Ramadan deals across a range of Chevrolet vehicles to suit every customer's lifestyle whether they are looking for a family SUV or a performance vehicle," said Kelly MacDonald, Chief Marketing Officer, General Motors Middle East and Africa. "In addition to the generous offers, our social-savvy followers can take part in Chevrolet Fawazir, solving fun riddles with family and friends for a chance to win even more discounts on their brand-new Chevrolet."
From the toned LT to the track-ready ZL1 — the Camaro reaches legendary levels thanks to bold looks, renowned performance, and enhanced technology. Packing a punch in performance, and not on the wallet, customers can now enjoy the iconic Chevrolet Camaro with savings up to AED 25,000.
The Silverado is one of the most dependable, durable trucks, designed to tackle every challenge without breaking a sweat, from off-roading adventures to a hardworking truck for professionals. This Ramadan, Chevrolet and its dealer partners are offering savings up to AED 15,000.
All eyes on the Chevrolet Blazer, designed for bold families who are looking to stand out, with no compromise on everyday usability and safety. Customers can now avail the sleek and evocative Blazer, saving up to AED 15,000.
The Chevrolet Traverse is the perfect match for the go-getters, adventure seekers and the family that's always in motion. With savings up to AED 12,000, no matter where you are headed, this midsize SUV has the technology, safety, and capability to take you there safely and comfortably.
Launched in the region at the end of last year, the All-New Tahoe is all-action from every angle, a force to be reckoned with. Throughout Ramadan, the Chevrolet Tahoe will be available with an attractive finance package, starting from just AED 2,999 along with three years or 60,000km servicing (whichever comes first), 1 year of insurance and registration, as well as 3 years or 100,000km warranty (whichever comes first). With best-in-class spaciousness, uncompromised performance on and off-road, and stand-out design, it has never been more rewarding to drive the Official SUV of Action.
Already one of the most affordable 7-seaters in its segment, customers can enjoy a finance package on the Chevrolet Captiva, starting at AED 999 a month. Smart, spacious and stylish, the Captiva delivers excellent fuel efficiency, offering savings long after you drive it out the dealership.
Celebrating a beloved Ramadan tradition, Chevrolet is inviting its followers to partake in Chevrolet Fawazir on Instagram, Facebook, Twitter and YouTube channels. By virtually gathering all your friends and family to solve the weekly riddle, you will be in with the chance to unlock even more savings and enjoy some quality time together, the ultimate gift during the holy month.
Customers can purchase their brand new vehicle from Chevrolet's impressive line-up, using Shop.Click.Drive or by visiting their nearest Chevrolet Showrooms at Al Ghandi Auto and Bin Hamoodah.