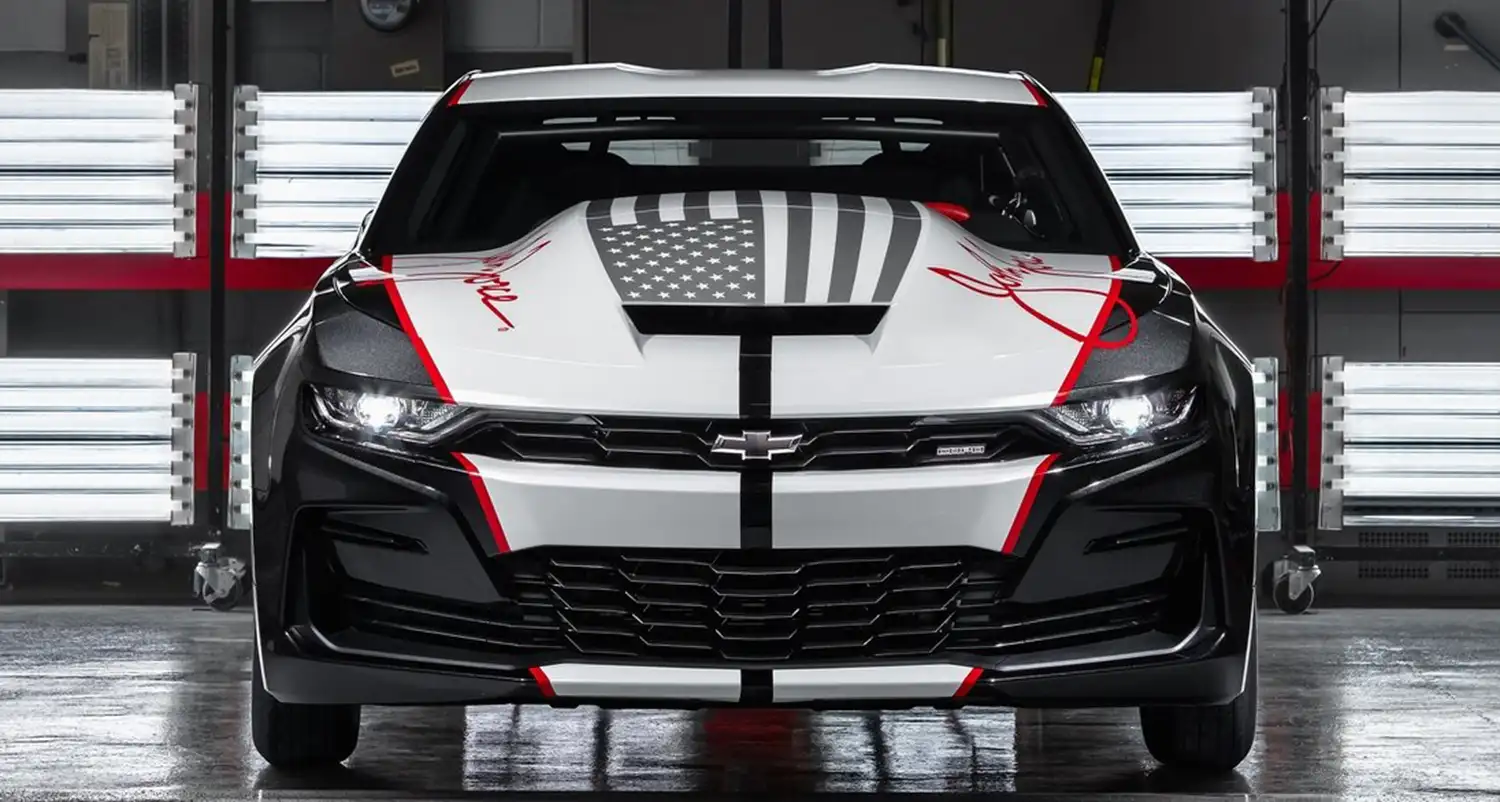 Chevrolet introduces the 2020 COPO Camaro John Force Edition at the 2019 SEMA Show, bringing together the legacies of Chevrolet's factory race car and the 16-time NHRA champion driver in a distinctively styled, supercharged race car – and one that will deliver for charity, as well as low elapsed times on the drag strip.
"John Force is one of the most legendary drag racers in history – and his legend started with Chevrolet," said Jim Campbell, GM U.S. vice president of Performance and Motorsports. "We are proud to partner with him on this one-of-a-kind COPO Camaro and are excited to see what it will do on the auction block for charity."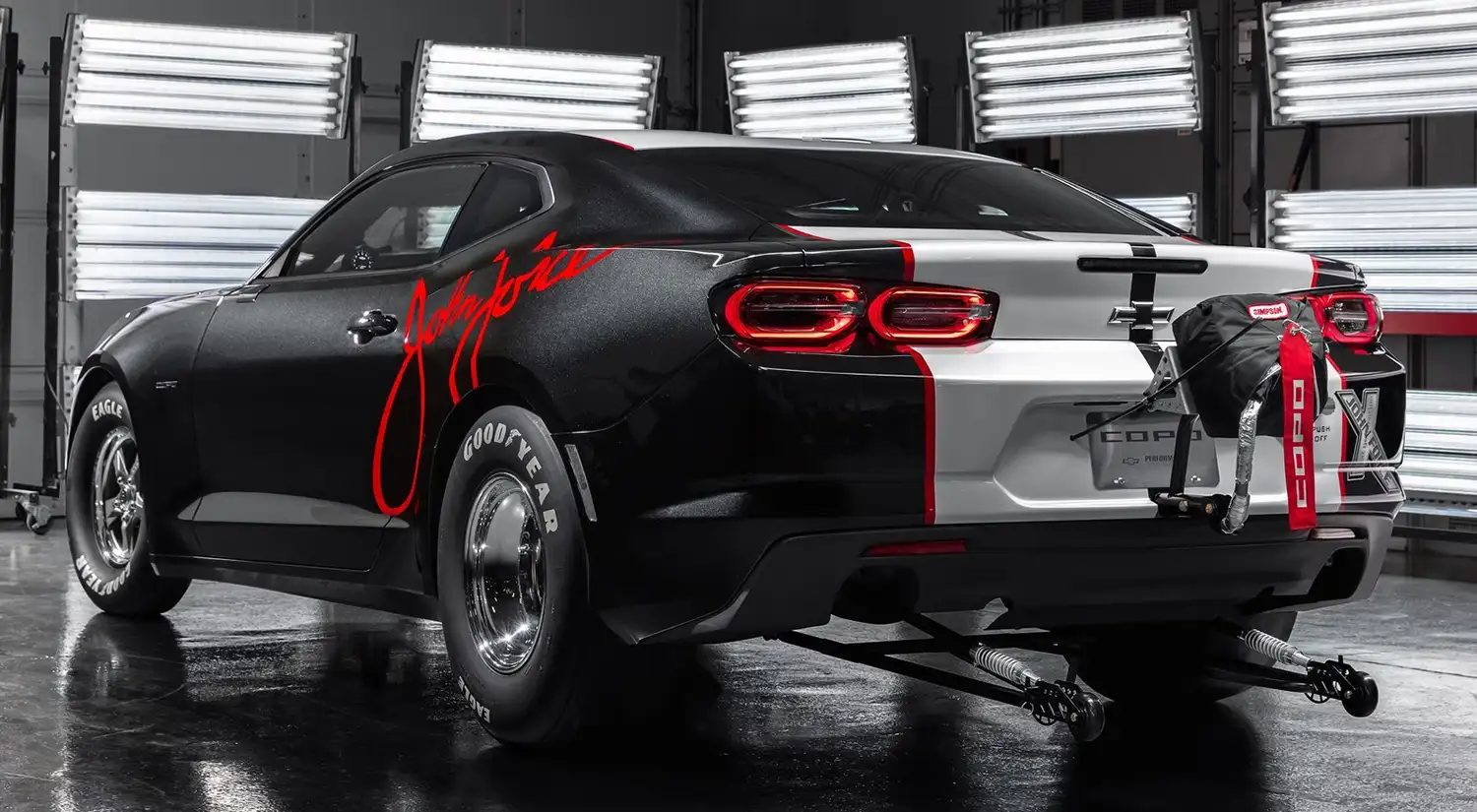 Chevrolet will auction the COPO Camaro John Force Edition at the 2020 Barrett-Jackson Scottsdale event in January 2019, with the proceeds going to DonorsChoose.org. It carries a unique "2020COPO-FORCE" identification plaque and is considered a unique build in the COPO Camaro range – not part of the annual production run of 69 COPO Camaro race cars.
Since 2012, Chevrolet has produced 552 COPO Camaros (only 69 per year), making them incredibly rare factory race cars. During that time, five COPO Camaros have crossed the auction block for charity, raising nearly $2 million for a variety of important causes.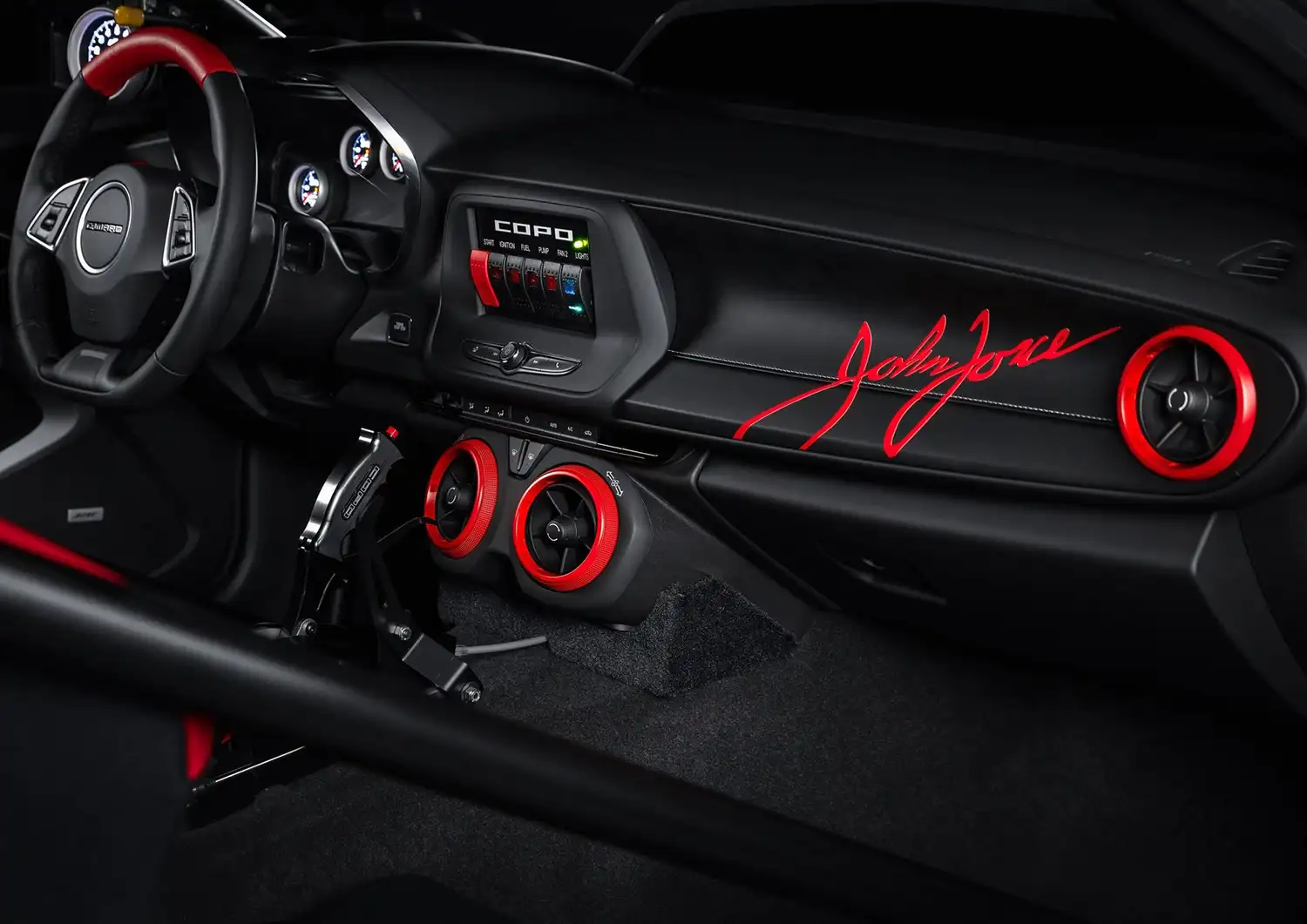 "This is a great-looking COPO Camaro, and I enjoyed helping design this car," said John Force. "The COPO Camaro is already a formidable car, and hard to beat on the track. But this one is even more special, as it will help support a cause I firmly believe in."
Additionally, a black-and-silver paint scheme inspired by the John Force Edition is an available option on 2020 COPO Camaros. In fact, there are more color choices than ever when it comes to ordering the factory-built race cars. Along with the John Force color scheme and four production colors – Black, Summit White, Satin Steel Gray and Red – there are seven heritage colors from the 1969 Camaro color palette: Hugger Orange, Butternut Yellow, Frost Green Poly, Olympic Gold Poly, Garnet Red, Fathom Green Poly and Azure Turquoise Poly.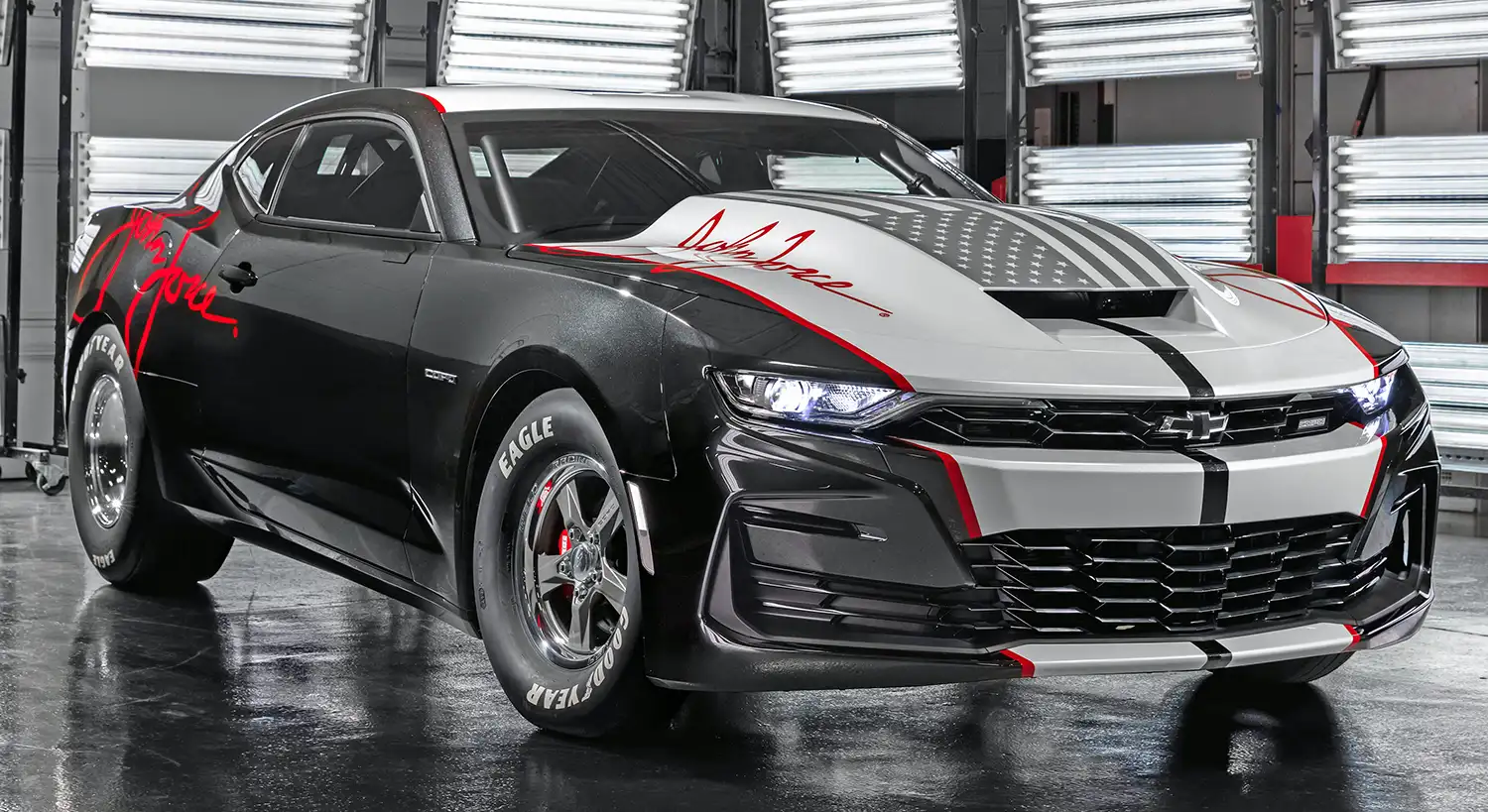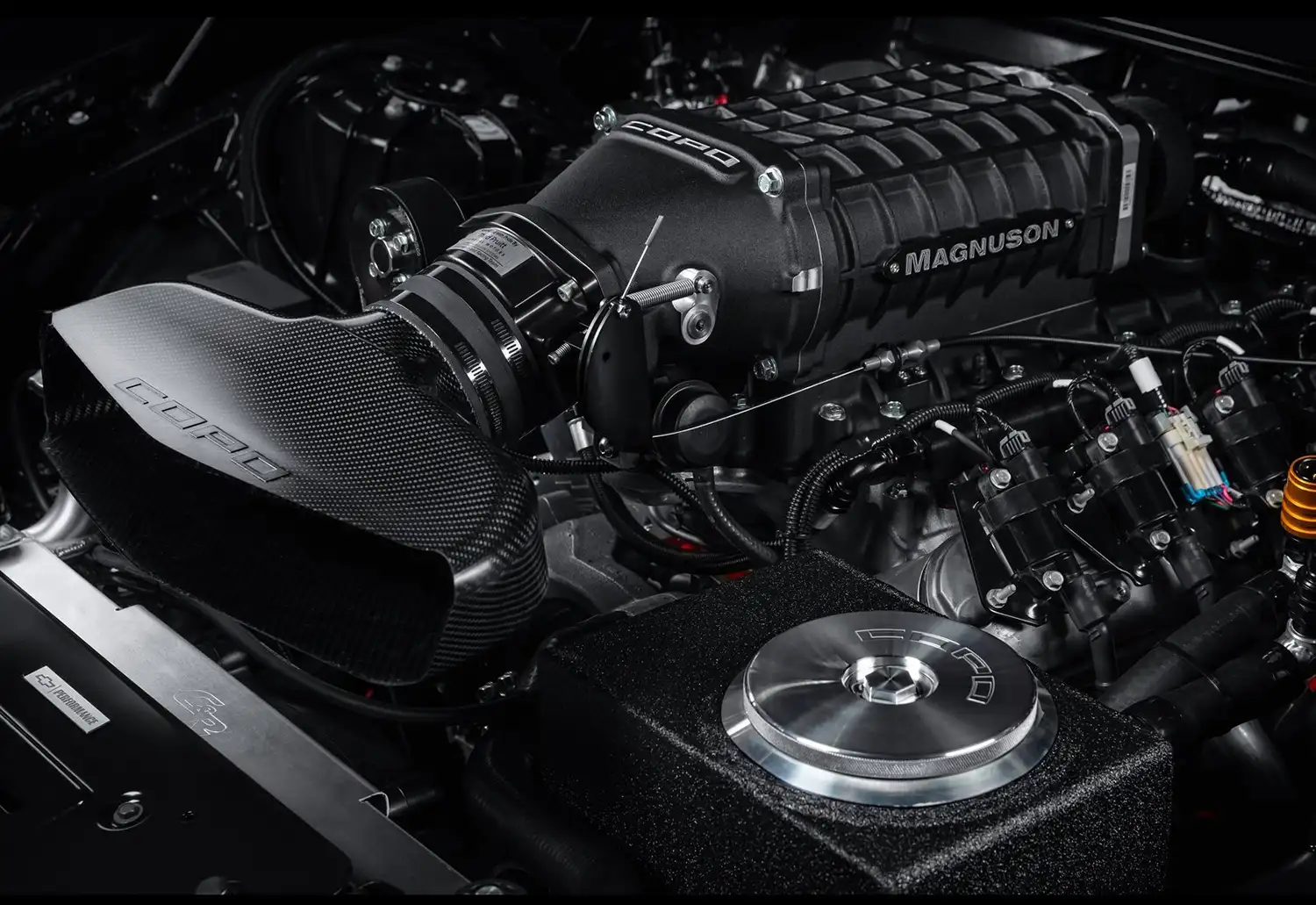 The 2020 COPO Camaro's available engine lineup includes a revised version of the supercharged, LSX-based 350 engine, featuring a 2.65L Magnuson supercharger and all-new LSX-SC cylinder heads, as well as an LSX-based naturally aspirated 427 engine. Also available is the Racer's Package, which includes a carbon-fiber air inlet, dual batteries, weight box, parachute and a quick-change coupling (with the supercharged engine).