Chevrolet will build 69 COPO Camaros for 2012, the brand's first purpose-built Camaro drag-racing specialty car designed to compete with the quickest in NHRA's Stock Eliminator and Super Stock classes. National records for quarter-mile times in these contests are in the nine-second range.
As such, the COPO Camaros are expected to be the quickest Camaro ever offered by Chevrolet.
"The COPO Camaro is going to shake up the sportsman drag racing ranks this summer and give Chevy fans a great new reason to cheer on the Bowtie," said Jim Campbell, GM U.S. vice president of Performance Vehicles & Motorsports. "COPO builds off the strengths that have made the Camaro the best-selling sports car in America. And while it was developed strictly for the drag strip, the COPO Camaro is infused with the same performance pedigree that every Camaro shares."
The 69-car production for the 2012 COPO Camaro matches the number of "ZL-1" COPO Camaros made in 1969. COPO stands for Central Office Production Order and was Chevrolet's special-order system in used by dealers to build high-performance models in the 1960s.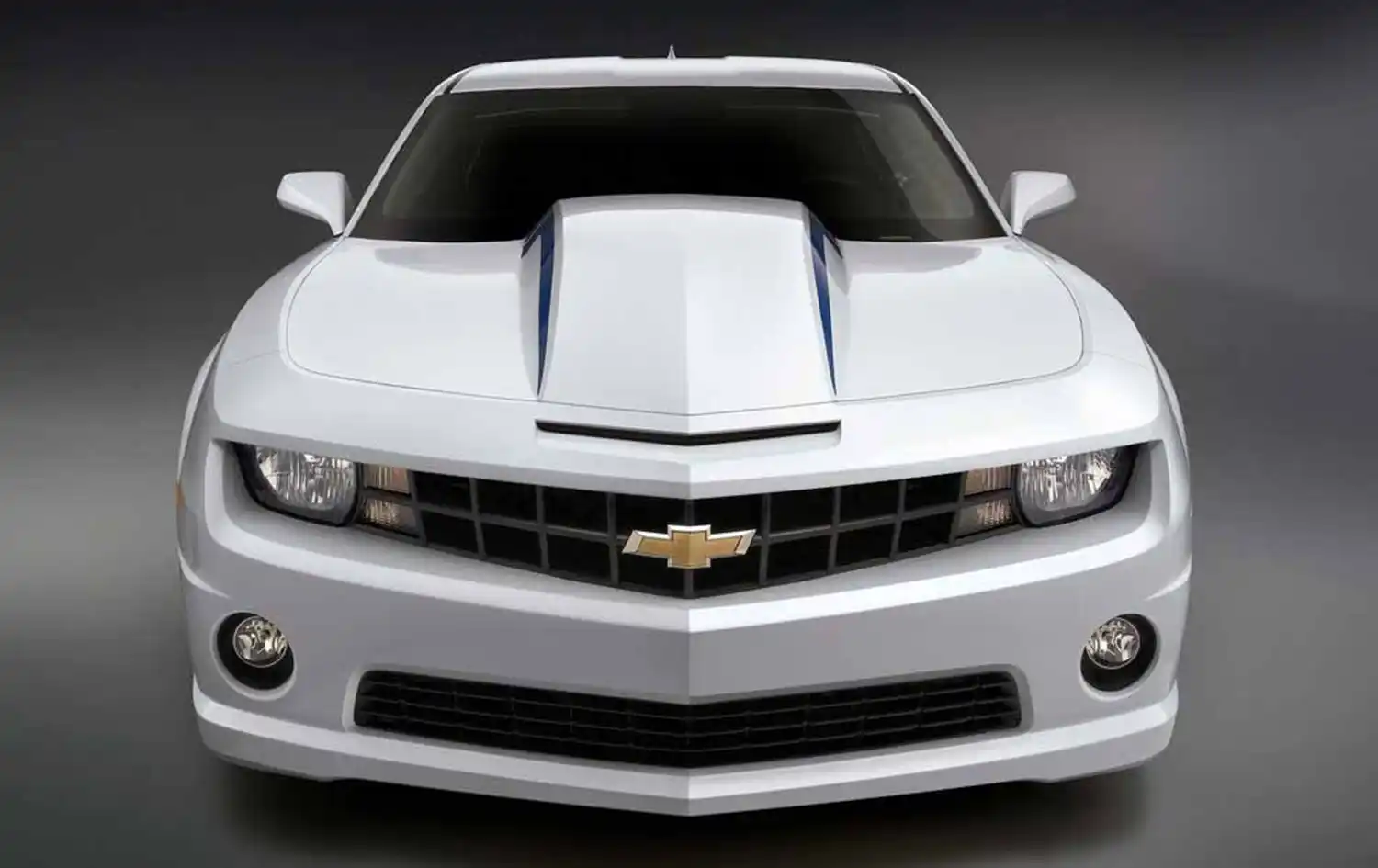 The new COPO Camaros will be built using factory "body-in-white" body structures produced at the Oshawa, Ontario plant that manufactures regular-production Camaros. They are the same body-in-white body shells available to all racers under Chevrolet Performance part number 19243374.
Customers will order and complete the transaction for their COPO Camaro at their preferred Chevrolet dealer with delivery at the General Motors Performance Build Center in Wixom, Mich. Deliveries will begin early summer 2012.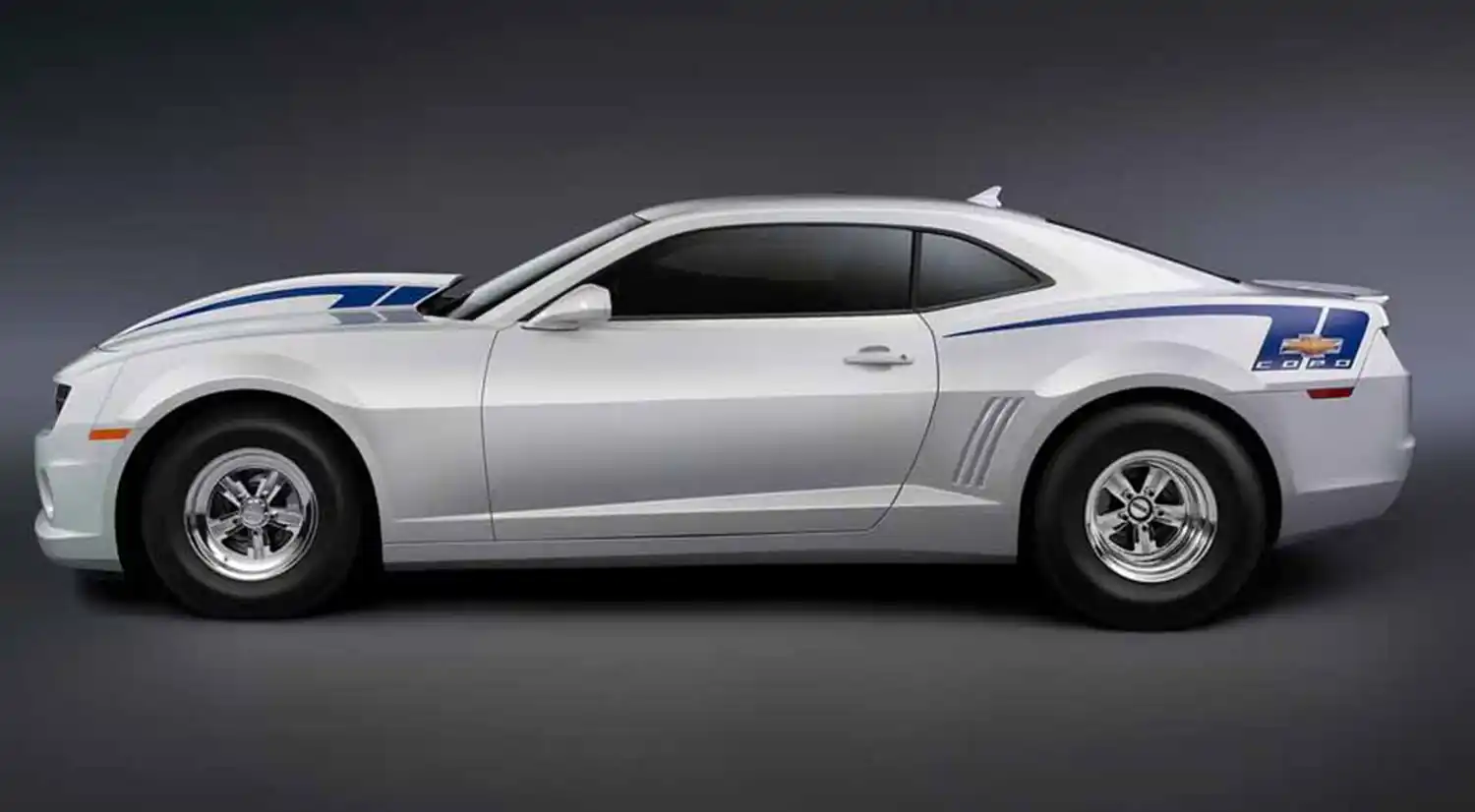 Highlights of the new COPO Camaro program include:
A sequenced build number matched to the engine but sold without a Vehicle Identification Number and cannot be registered for highway use
Three racing-class engine are available, including a naturally aspirated 427 (7.0L) and two supercharged 327 (5.3L) V-8 engines
Engine assembly at GM's Performance Build Center, where the buyer can opt to participate in the engine assembly similar to Chevrolet's Corvette Engine Build Experience and the Chevrolet Performance Build Your Own Crate Engine programs
Engines pairing with a Powerglide automatic transmission designed for drag racing
Five colors: Flat Black, Summit White, Victory Red, Silver Ice Metallic and Ashen Gray Metallic
A COPO graphics package similar to the one introduced on the concept vehicle available in Metallic White, Semi-Gloss Black, Inferno Orange Metallic and Chevy Racing Blue
Pricing starting at $89,000
A special collector's package offering the purchase of all three engines with the COPO Camaro – including one installed in the car at delivery – with each engine serial number matched to the car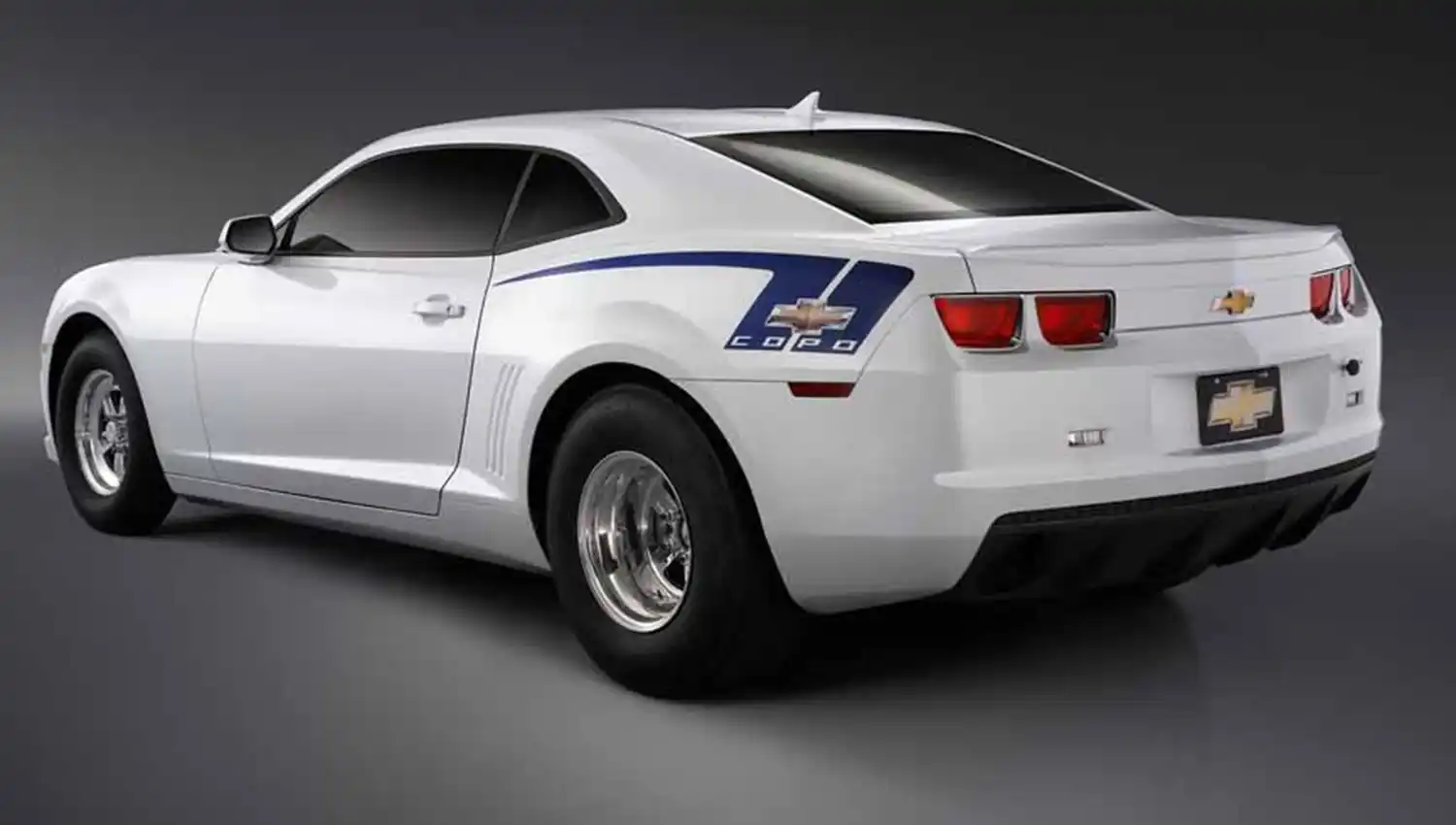 Selection process
The COPO Camaro concept was first shown at the 2011 Specialty Equipment Market Association (SEMA) show in Las Vegas, where the overwhelming response by more than 2,000 racing enthusiasts shaped the decision to produce a limited number of COPO Camaros.
To ensure fair access to the limited number of COPO Camaros, an independent third party was used to identify the first individuals who would be offered the opportunity to buy one of the new COPO Camaros. Those selected will receive a confirmation letter with instructions on how to fulfill the purchase contract, choose the engine option for their intended racing class, and take delivery.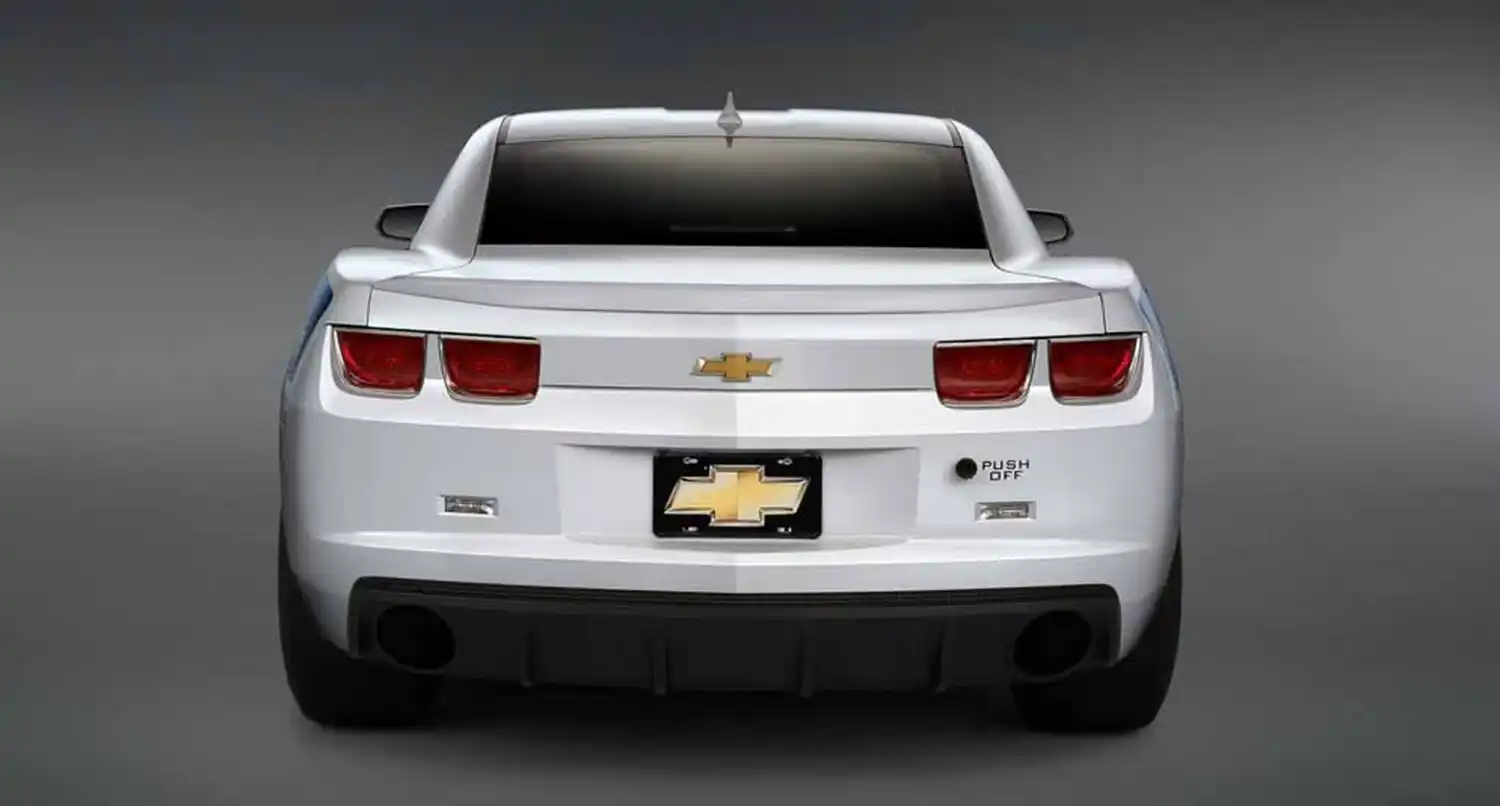 Designed to win
The COPO Camaro is designed to NHRA racing specifications including a solid axle and a full chrome moly roll cage. Inside, most of the standard sound deadening and power accessories have been deleted in order to optimize weight for NHRA racing. Also included is a pair of racing bucket seats (no rear seat), a safety harness for the driver, a competition floor shifter and Chevrolet Performance gauges.
The three engines offered in the COPO Camaro program were developed to align with the top classes in NHRA's various Stock Eliminator and Super Stock ranks. They are:
An LS7-based naturally aspirated 427 (7.0L) V-8
A supercharged, LSX-based 327 (5.3L) V-8 featuring a 2.9L supercharger
A supercharged, LSX-based 327 (5.3L) V-8 featuring a 4.0L supercharger
The 2012 COPO Camaro is being offered as a performance part, with a specific part number (P/N 20129562). It cannot be registered, titled, licensed, or driven on public roads or highways. COPO is specifically offered for off-highway, competitive NHRA use only.