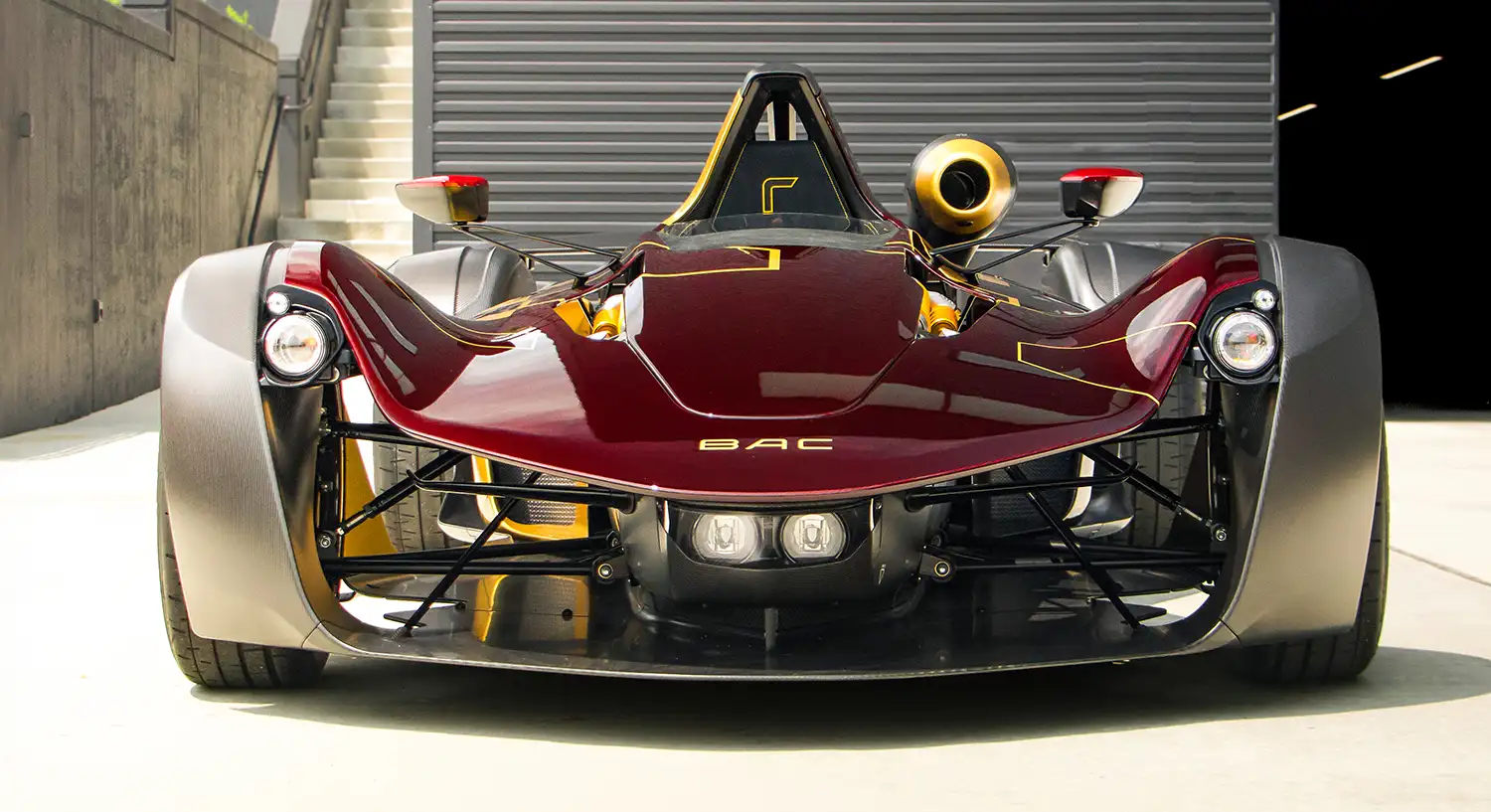 BAC has completed the handover of its new Mono R supercar to US YouTuber and Twitch streamer, Jordan Maron. Delivered under the bright California sun at BAC's new facility in Newport Beach, the bespoke high-performance single-seater is the result of a unique customization process that began in September last year.
The Mono R, an epitome of tailored automotive artistry, continues the unparalleled level of dedicated craftsmanship that BAC has become synonymous with. Working closely with each customer, the BAC design team brings the initial creative ideation for the car to life, building a one-of-a-kind aesthetic that is absorbingly emotional and exclusive.
"It was a pleasure to make Jordan's vision a reality," said Ian Briggs, BAC co-founder and design director. "BAC Mono ownership is an inimitable experience. Each vehicle is meticulously handcrafted to our customer's exact specifications, delivering a lightweight and dynamically remarkable machine that is entirely personal, and unlike anything else you can buy."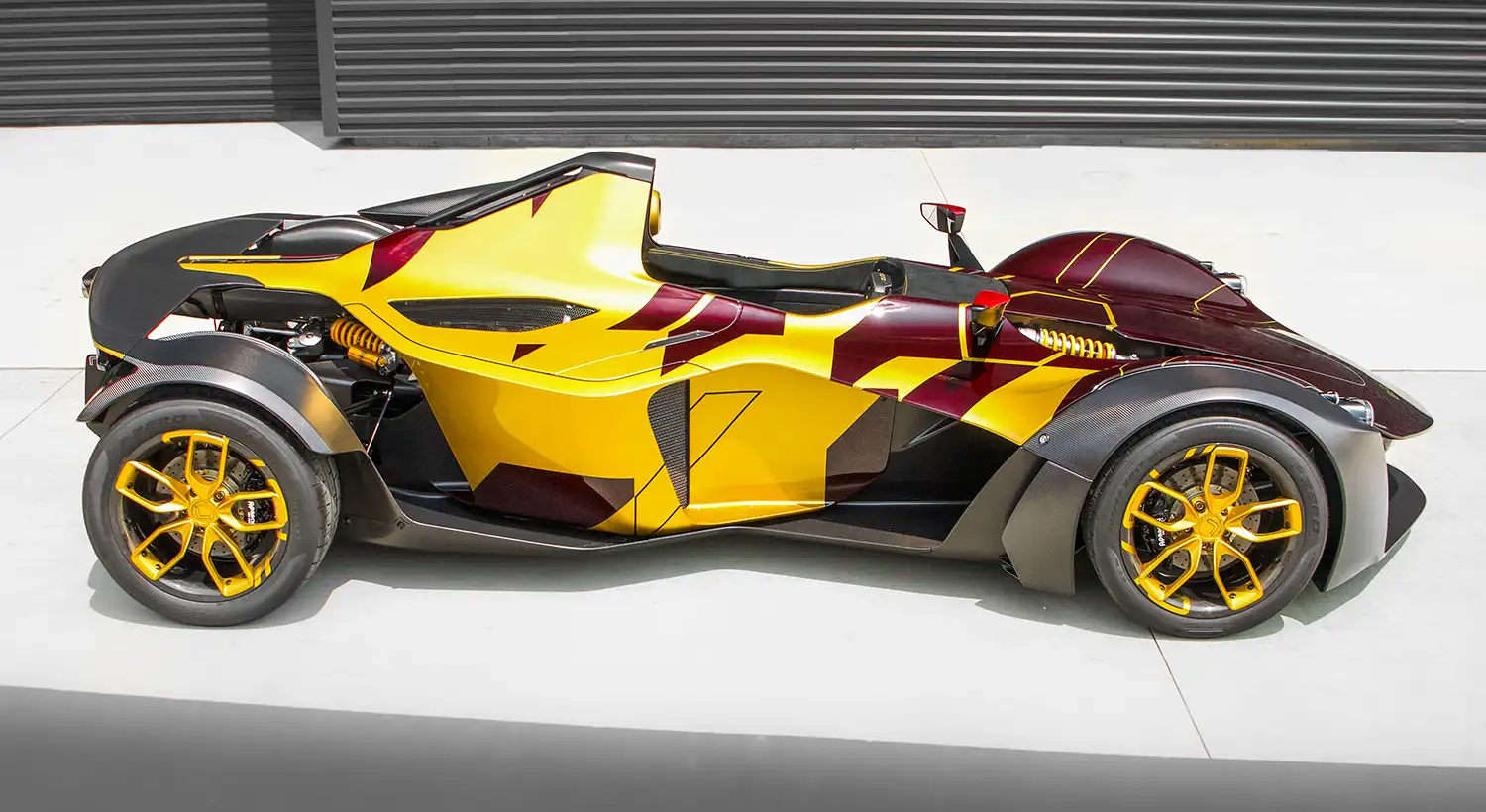 From vision to reality
Experts in actualizing individual concepts, the BAC design team worked hand-in-hand with Jordan to translate his proposed Mono R to reality with no creative constraints nor technical limitations. With each project step, the team delivered new renders, ensuring that Jordan's Mono R supercar embodied a flawless variant of his principal vision.
From the shark-nose-front that is synonymous with BAC to the aerodynamically optimized rear, Jordan's Mono R is meticulously treated with a three-coat red carbon, showcasing BAC's world-leading graphene-infused carbon technology. For aesthetic contrast, Sunburst Gold accents are elegantly applied to the exterior; a distinctive gloss tint running along the main body and sidepods, and a satin hue delicately highlighting the rear-wing edges and the diffuser tips. Continuing the distinct theme across Jordan's Mono R, BAC's pioneering carbon hybrid wheels are also finished with Sunburst Gold paintwork.
The gold continues to flow across Jordan's commission, with the color scheme transitioning from the bodywork into the stitching of the seats and the peak of the steering wheel to seamlessly marry the beautifully refined cockpit to the elegant curves of the body.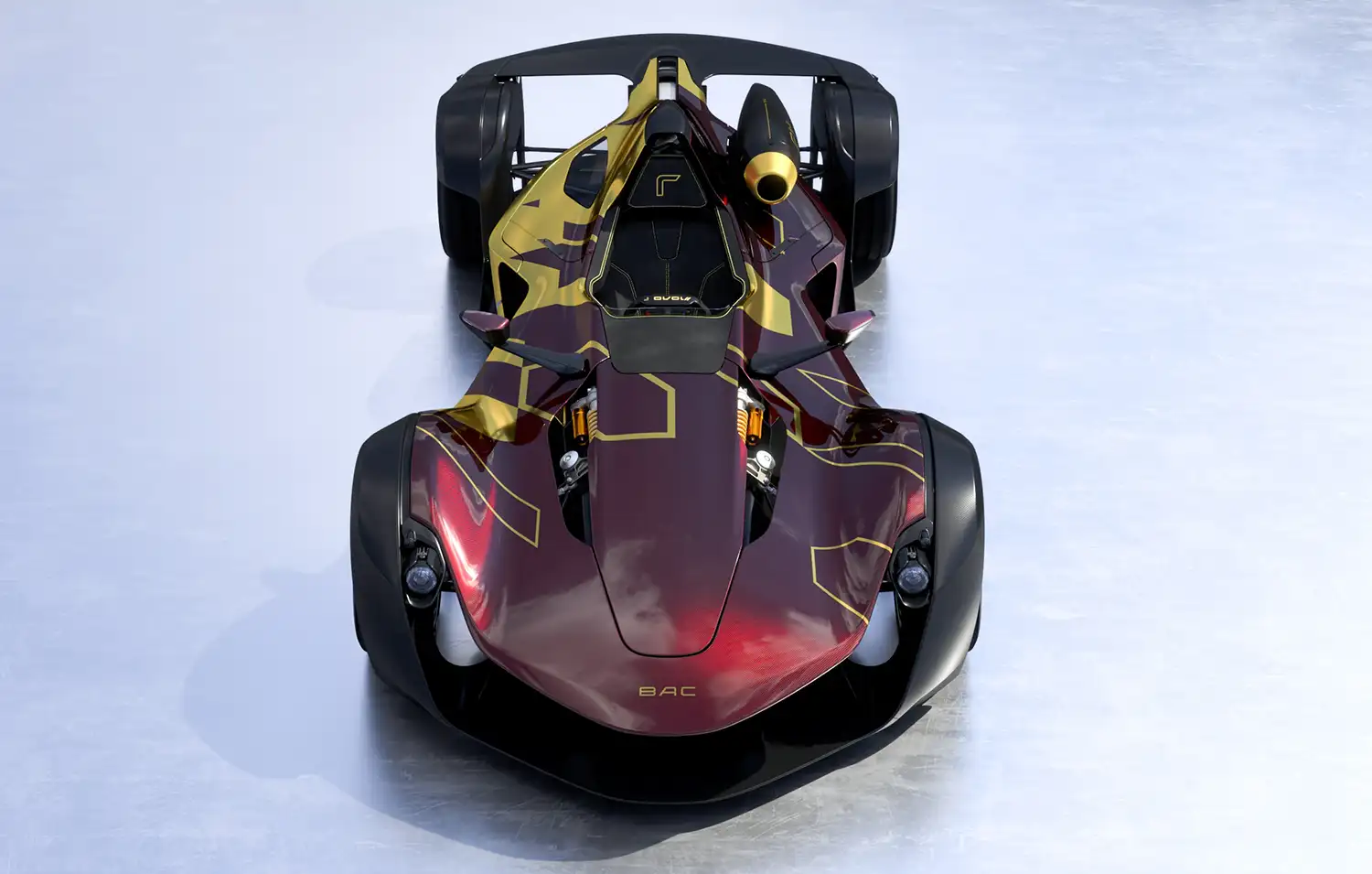 Tailored to perfection
At the heart of BAC's tenet of ultimate personalization is building each cockpit around the driver to ensure an absolutely perfect fit. With this in mind, Jordan was invited to BAC's UK state-of-the-art HQ in Liverpool, UK, for a tailoring experience. This allowed the BAC engineering team to produce an original seat design that corresponds to Jordan's specific body contours, and an optimized steering-wheel that meets his individual requirements.
"There aren't many opportunities in life to drive in a car seat custom molded to your shape," said Jordan. "So, I took the world's quickest trip to the UK knowing that I'd otherwise regret not doing so. It has turned out to be the most comfortable seat I've had in a car."
Developed to be at home on road and on track, the Mono R features a BAC-optimised naturally-aspirated 2.5-litre powertrain, which revs to 8,800rpm and develops 343bhp [348 PS] and 330Nm of torque. This, in combination with its lightweight graphene-infused carbon structure, allows a 2.5-second 0-60mph time.
Following delivery of his Californian commission, Jordan headed straight out onto the highway for an all-encompassing sunshine-soaked drive across some of the world's most iconic routes. With the glistening Pacific Ocean running parallel to the open road, Jordan was able to take in the spectacular panoramic view from the Mono R's optimized central seating position.
He concludes: "I had long grappled with the idea of getting a Mono, but it is truly the final step a person can take once they grow a bit tired of the usual exotics. In terms of an A-to-A, solo driving experience, it has spoiled all other cars for me."