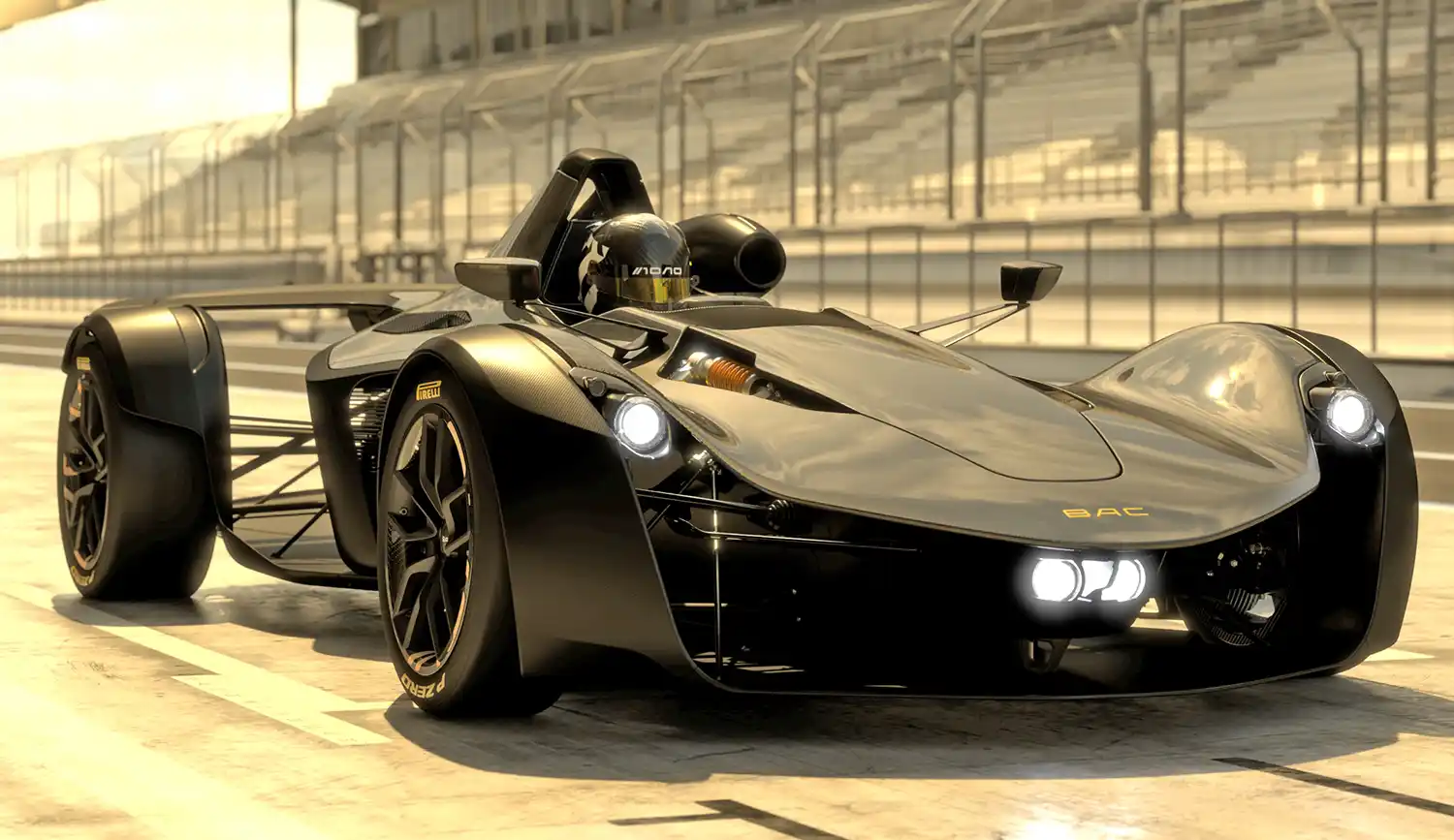 Briggs Automotive Company (BAC) will showcase at this weekend's F1 race in Saudi Arabia the first-ever Mono R to be tailored, created and delivered direct to a customer in the country. By being part of the highly prestigious motorsport event in Jeddah, which is expected to be viewed by millions of people around the world, BAC is further demonstrating the global growth and potential of its brand.
The Liverpool, UK, based company has embarked on an ambitious expansion strategy that includes a rapid scale-up in key markets, including the Middle East. A partnership with a leading luxury automotive dealership group in Saudi Arabia is imminent. This partnership will be followed by similar announcements in other key international markets in Asia and North America and within the next quarter. At present, BAC currently operates in 46 territories.
Demand for the Mono R, a lightweight and dynamically performance-defining machine created to be the standard bearer for pure driving enjoyment and pleasure, continues to soar thanks to its unique design, engineering and technology attributes. This includes several world-firsts, such as the pioneering addition of graphene in its bodywork.
An exemplary example of what true bespoke personalisation means in the automotive space, Saudi Arabia's first Mono R has been tailored to exacting customer details, featuring a dramatic smoked carbon fibre bodywork that was painstakingly crafted by BAC's meticulous design and engineering teams. Part of BAC's ethos is to have an uncompromising approach to fulfilling customer wishes and realizing the perfect vehicle finish without impacting the car's core performance-defining principles. In addition to the smoked carbon fibre body, the Mono R at the F1 race in Saudi Arabia also incorporates subtle metallic gold highlights, a beautifully delicate design element that extends to its carbon hybrid wheels, which remain the lightest 17-inch wheels in the world.
As a technology-driven supercar brand that prides itself on being daring, original and highly innovative, BAC's unwavering commitment to delivering engineering excellence and pioneering design is in complete alignment with F1, a motorsport incubator that centres on pushing boundaries so that state-of-the-art technology makes its way into the automotive space and benefits on-the-road vehicles.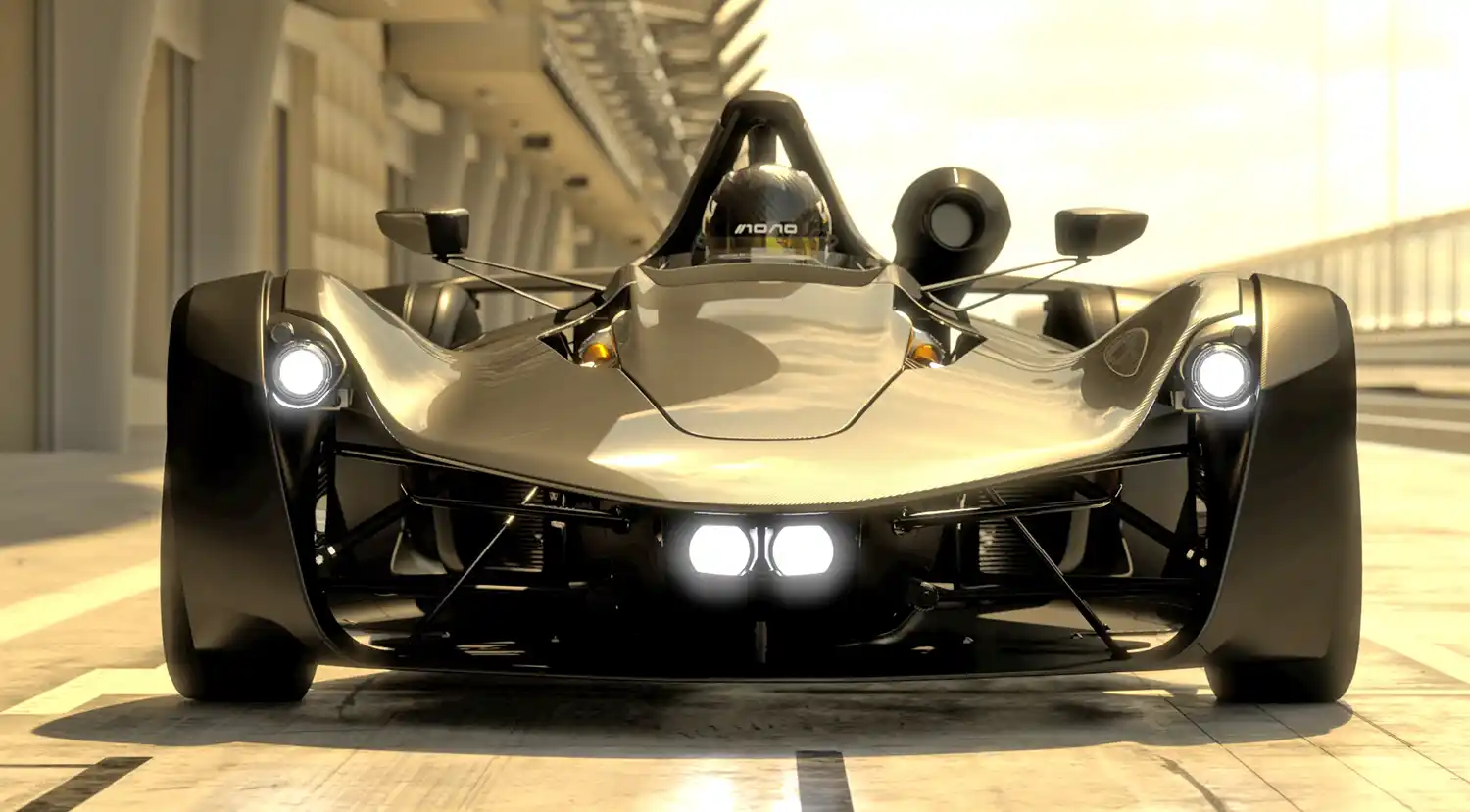 At the Jeddah Corniche Circuit, the first Saudi Arabian Mono R will take centre stage at the prestigious F1 Paddock Club.
Speaking at the event in Jeddah, BAC co-founder and director of product development, Neill Briggs, said: "We're thrilled to be part of the Formula 1 scene. The 'sport of driving' is one of the core guiding principles that helped us establish BAC in 2009. Much like the F1 cars at this very race, the Mono R is a piece of precision engineering focused on forging a three-way connection between driver, machine and the road – or in F1's case, track – ahead. Truly fulfilling driving pleasure and enjoyment is what the Mono R has been created to do and we are delighted to deliver one such example to a customer in the Middle East."
Ian Briggs, co-founder and design director, added: "We continue to demonstrate that we're headed in the right direction, both as a company and the products we're creating. Demand for the Mono range has never been so great, and this is leading BAC to manage a carefully planned global expansion. Having a presence in key markets such as the Middle East – and including Saudi Arabia – is a crucial facet to our scale-up. The Middle East's first-ever Mono R, an exquisite example of personalisation, is testament to the outrageously talented BAC team back home in Liverpool."