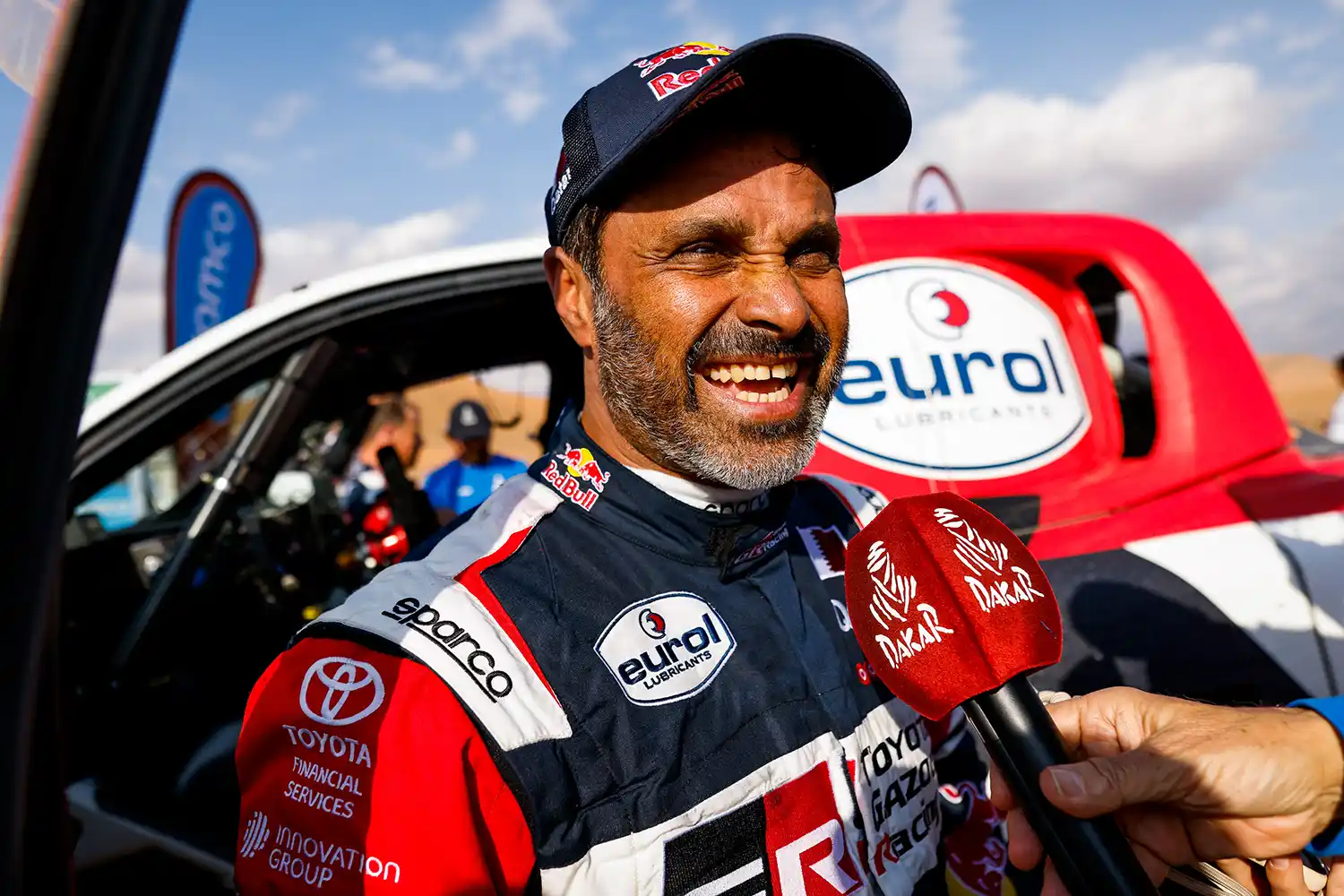 Nasser Al-Attiyah, Daniel Sanders and Mitch Guthrie excelled over Stage Two's dangerous boulders at the 45th edition of motorsport's toughest test of endurance, the Dakar Rally. Here is all you need to know:
January 2 | Stage 2 | Sea Camp – Aluha | Distance – Total/Special: 589.07km/430 km
– Over 400km on Monday's Stage Two brought competitors through dangerous boulders as defending champion Nasser Al-Attiyah and co-driver Mathieu Baumel cut into Carlos Sainz's overall car lead with a victory in their Toyota Hilux T1+. The 52-year-old said: "Mathieu did a really good job with the navigation, it wasn't easy today."
– For those behind it was harder as BRX Hunter driver Sébastien Loeb forfeited over an hour to race leader Sainz, while Sainz's fellow Team Audi Sport drivers Stéphane Peterhansel of France and Swede Mattias Ekström were both more than 30 minutes behind Qatari Al-Attiyah.
– Australian Daniel Sanders eased off his bike throttle late on to ensure an easier start to Stage Three with Red Bull KTM Factory Racing duo Toby Price and Kevin Benavides also in the top five overall. The 28-year-old said: "I slowed down a bit because we already know that tomorrow is going to be another really tough day. I wasn't after the stage win today."
– American Mitch Guthrie of the Red Bull Off-Road Junior Team USA delivered a first stage win in his T3-M by MCE5 and a perfect birthday present for co-driver Kellon Walch. The 26-year-old said: "Kellon did great today with navigation and the car was awesome."
– Tuesday's Stage Three points the convoy towards Ha'il via a timed special stage measuring 447km with plenty more big boulders and steep canyons to navigate before the stage ends on the dunes.