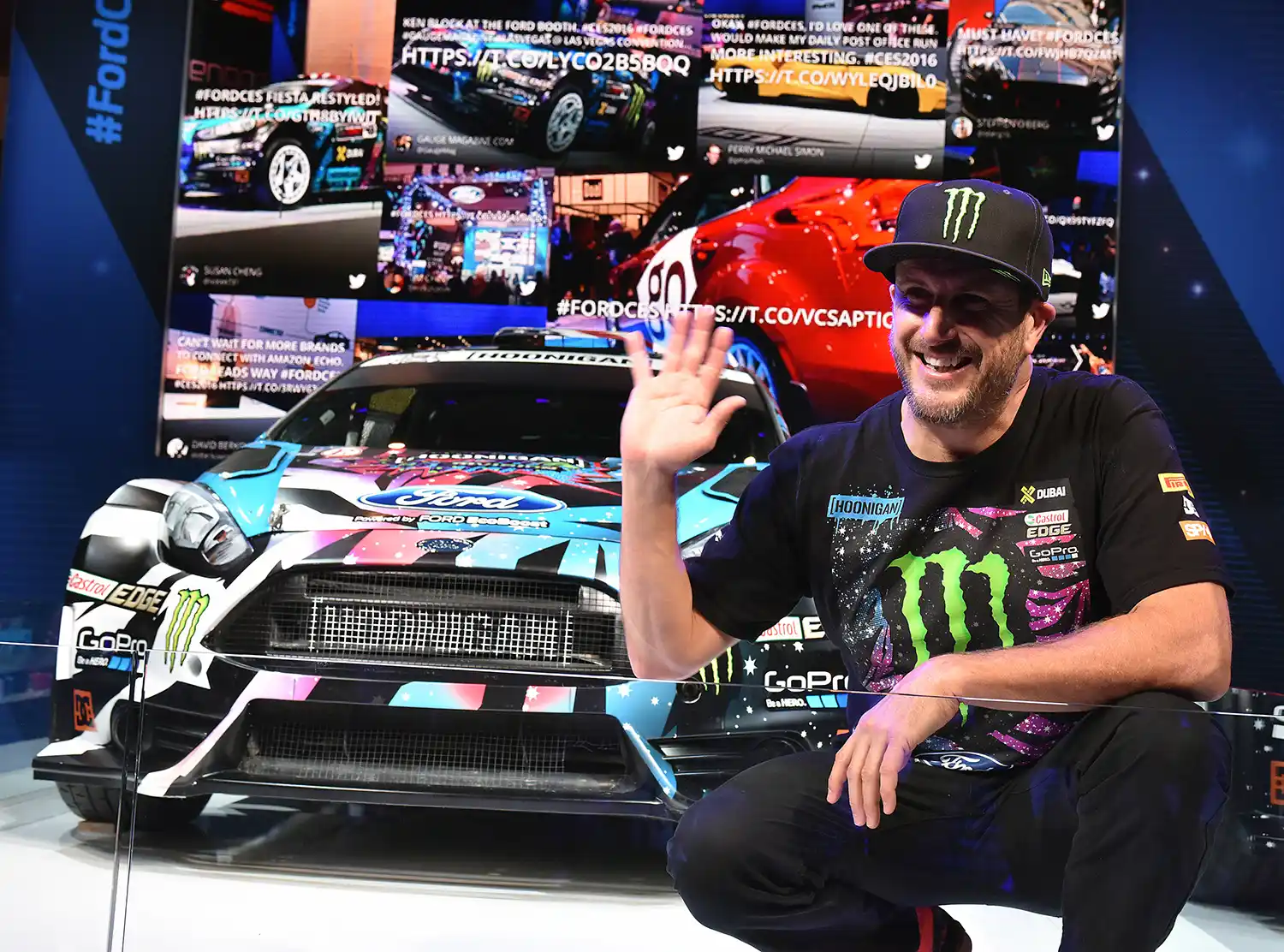 Kenneth Paul Block (November 21, 1967 – January 2, 2023) was an American professional rally driver with the Hoonigan Racing Division, formerly known as the Monster World Rally Team. Block was also one of the co-founders of DC Shoes. He also competed in many action sports events, including skateboarding, snowboarding, and motocross. After selling his ownership of DC Shoes, Block shifted his business focus to Hoonigan Industries, an apparel brand for auto enthusiasts. He was the co-owner and "Head Hoonigan In Charge" (HHIC) at the company before his death.
In January 2021, Hoonigan Racing Division and Ford Performance announced that they were parting ways after 11 years. In April, Block announced that he would be going back to Subaru.In September, Block announced that he would be on a new partnership with Audi for "joint projects in the field of electric mobility".
Ken Block has made a name for himself as a rally and rallycross driver since 2005. However, he was most famous worldwide for his elaborately produced videos in which he drives high-performance vehicles to the limit at iconic locations.
Block died at age 55 in a snowmobile accident near his ranch in Woodland, Utah, on January 2, 2023. The Wasatch County sheriff's department reported that Block had been riding in the Mill Hollow area when his snowmobile upended on a steep slope and landed on top of him. Block was declared dead at the scene of the accident.