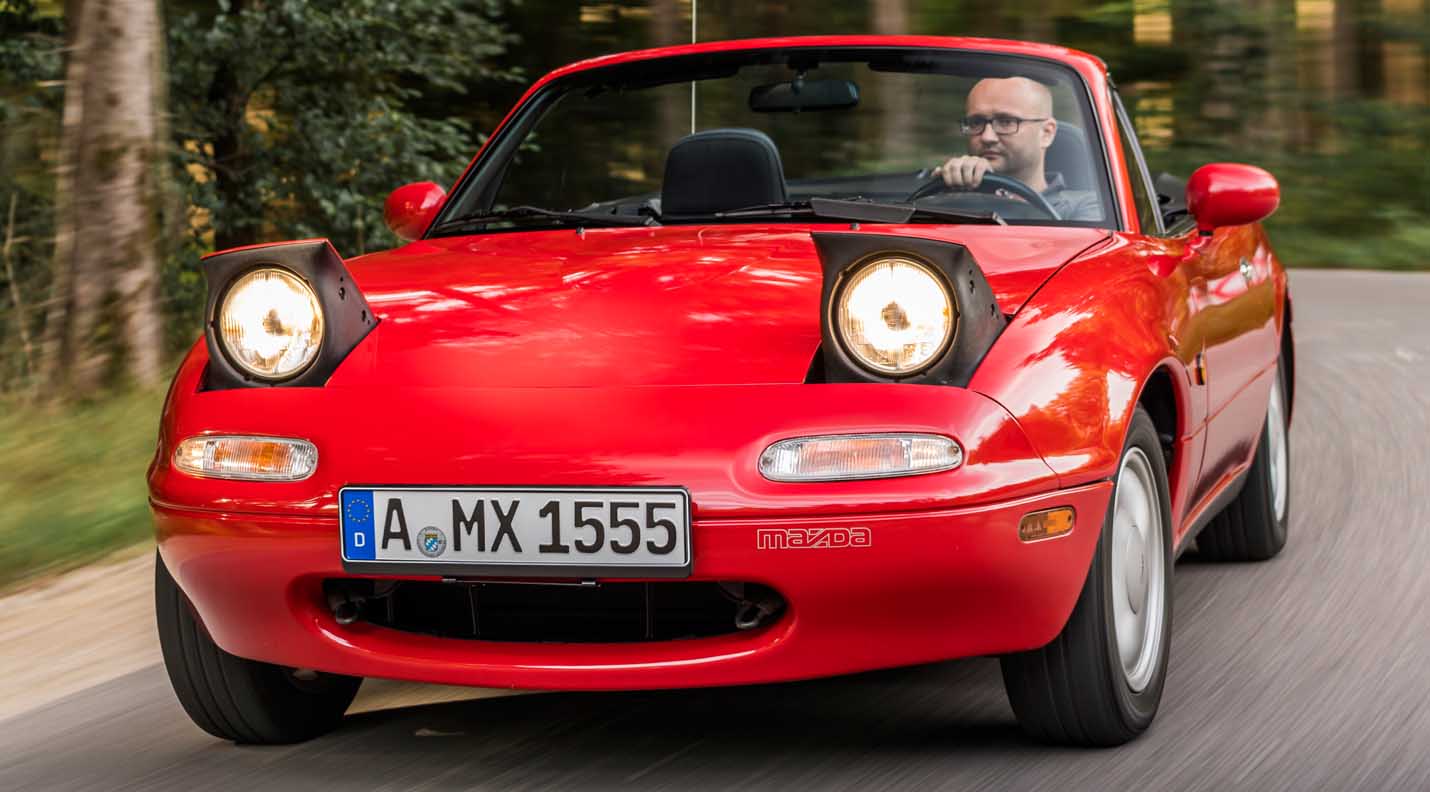 Look back to 1991 and you will discover many appealing and very drivable Mazdas that became eligible for classic car status in 2021
Whilst modern cars are of course safer, more comfortable and more efficient than their decades-old predecessors, there is something extraordinary about being behind the wheel of a classic car.
It's an experience that awakens the senses, taking you back to an era when cabins were basic and driving was a skill. When navigation systems¹ were known as maps and autonomous safety technology, touchscreens and smartphones the stuff of science fiction.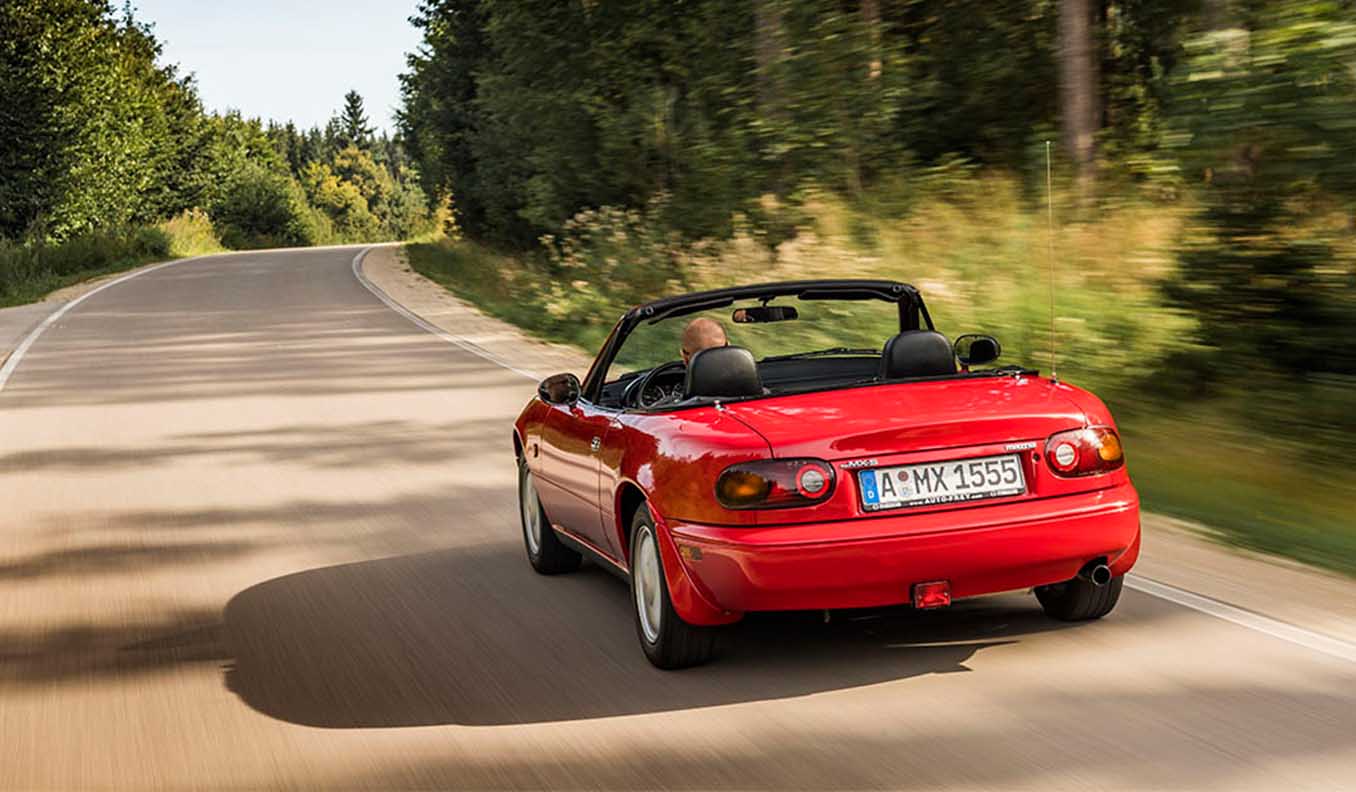 The widespread appeal is reflected by Europe's classic car scene made up not only of petrol heads, but also engineering enthusiasts, design devotees and history buffs. The fascination? Classics stand out for their distinct style, making a statement about an individual's personality and tastes as well as their attitude toward driving.
They connect people with a special culture and a growing community who gather regularly on weekends at classic shows, rallies and countless other events. And they remind many of their youth and people associate important life events with their cars, and one never forgets the first.
Some models may even appreciate in value. Classics can also be economical to operate, benefitting in many regions from fixed or reduced road tax rates, cheaper insurance, and/or exemptions from low-emission zone restrictions.
To be categorised as a classic in the EU (generally speaking), a car needs to be at least 30 years old and in good and near-original condition.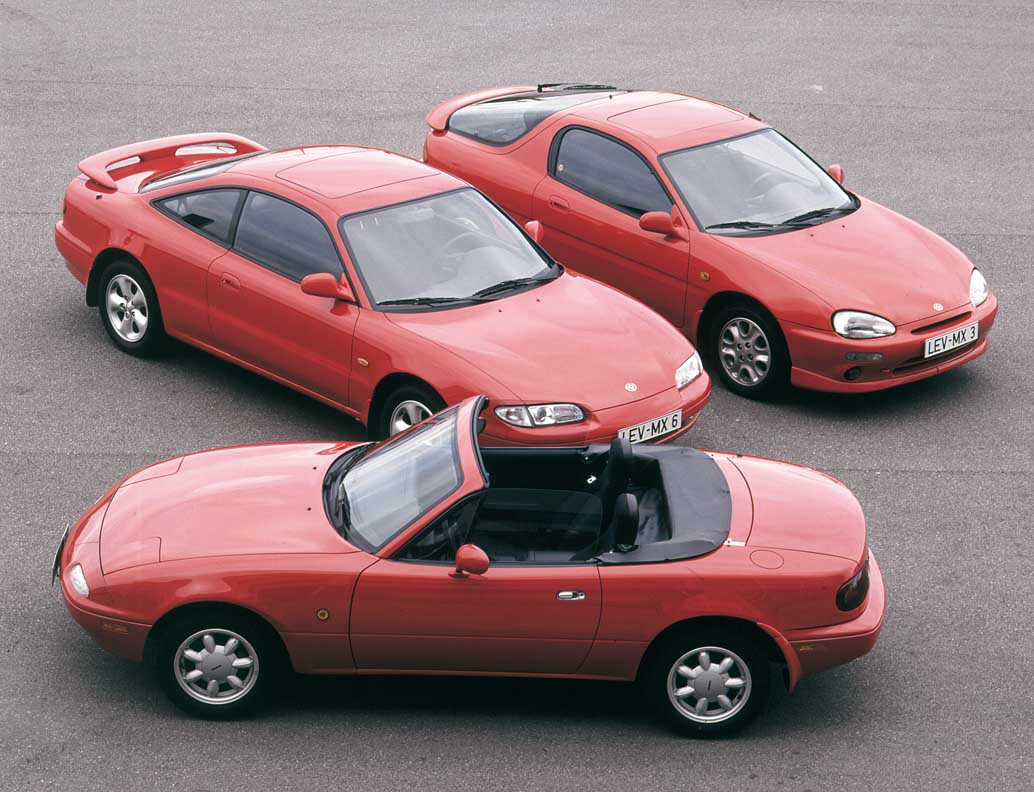 CLASSIC STATUS: A DEFINING MOMENT
A number of Mazdas turn 30 this year, opening the door to classic status. Each one has made its own contribution to the history and evolution of the automobile, and each has helped define the Japanese brand's heritage and its soul.
Perhaps no other model represents the heritage and soul of Mazda more than the Mazda MX-5. Inspired by the affordable roadsters of the 1950s and 1960s, Mazda designed the original "NA" generation to embody the traditional driving relationship – man and machine as one – according to the principle of Jinba Ittai.
When the NA arrived in Europe in 1990, it sold out almost immediately, leaving many buyers waiting until 1991 for a chance to get their hands on one. Around 14,000 were sold in Europe that year, including 2,290 limited edition models in British Racing Green – Europe's first special edition MX-5.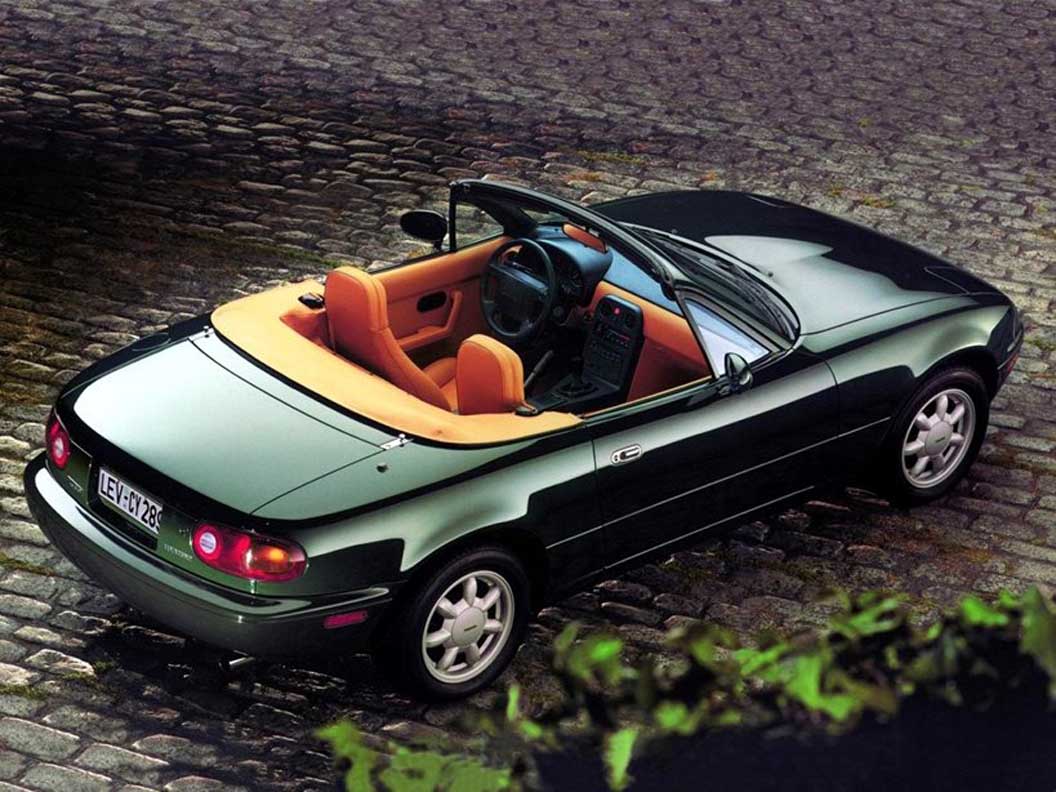 With its painstakingly engineered lightweight design, unbeatably fun handling and reasonable price, the car revived a virtually extinct vehicle segment. In fact, it would go on to become the most popular two-seater ever, with sales of more than 1.1 million to date over four model generations.
Praised for its pureness and reliability, the NA remains especially popular today. It's a fixture at classic car rallies around Europe and at the core of a close-knit global MX-5 community represented by countless clubs and events dedicated to the car widely considered to deliver the most smiles per gallon. So it's no accident that Mazda designed the current ND generation to emulate more than ever what MX-5 fans love most about the NA.
MX LINE-UP: UNCONVENTIONALLY INVIGORATING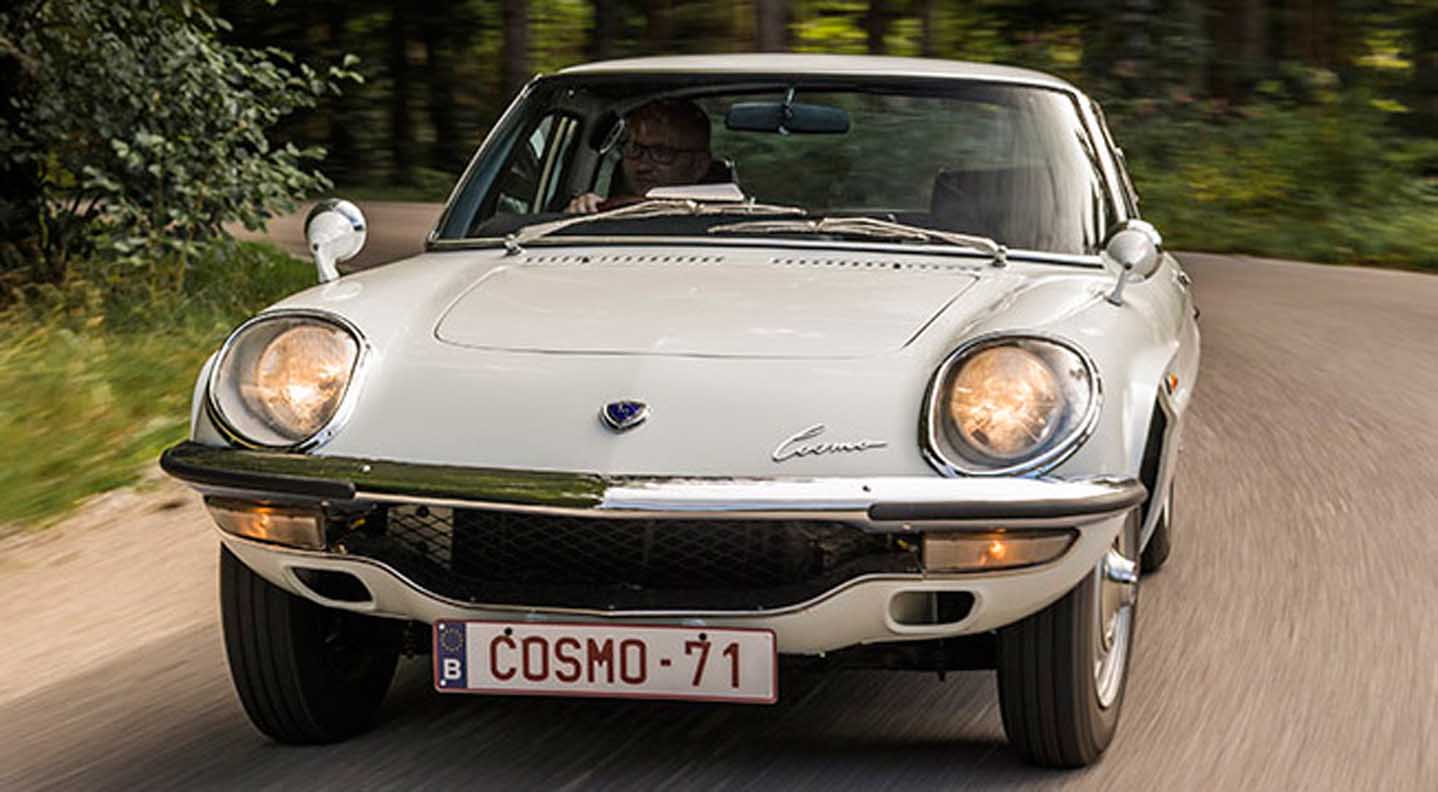 Two more MX-badged models followed the MX-5 to Europe with the unveiling of the MX-3 and MX-6 at the 1991 Frankfurt Motor Show. Used for Mazda concept cars over the years, the MX label has always stood for things out-of-the-ordinary at Mazda, and these unconventional production coupés were certainly no exception.
Differentiating itself from other mid-sized sports coupés in terms of premium equipment and technology, the MX-6 was available with a four-wheel steering option and a 24-valve V6.
The smaller and more affordable MX-3, meanwhile, attracted greater numbers of buyers. The compact 2+2 featured class-leading handling and a low slung, high-revving 98 kW/133 PS six-cylinder downsized to 1.8-litres – at the time the world's smallest production V6 – delivering a 0-100km/h sprint in around 8.5secs and a top speed of more than 200km/h.
In coupé form, the MX badge lives on today in the MX-5 RF (retractable fastback) and the recently launched MX-30, a distinctive coupé-esque crossover SUV and Mazda's first fully-electric vehicle.
Sporty cars are at the core of the Mazda DNA, as is the rotary engine, whose compactness and power-to-weight ratio made it ideal for performance and racing.
Indeed, the two have been inseparable since 1967 when Mazda launched its first rotary-powered model, the Cosmo Sport/110S. The brand would dominate its class on the race track at ISMA and other events, above all with a legendary rotary sports car called the RX-7, which was first introduced in 1978 and remains today the best-selling rotary model in history.
In 1991, in the wake of its world-shocking victory with a rotary engine car at that year's 24 Hours of Le Mans, Mazda launched the fastest, most powerful and most agile production RX-7 yet. Known as the "FD", the third-generation RX-7 built on the reputation of its predecessors – the 2nd generation FC (1985-91) and 1st generation SA/FB RX-7s (1978-85) – with an upgraded twin-turbo engine producing 176 kW/239 PS³.
That meant the FD needed to move only 5.2kg per PS, enabling supercar-like performance and putting it in a league with much pricier rivals. Its timeless design continues to stand out today.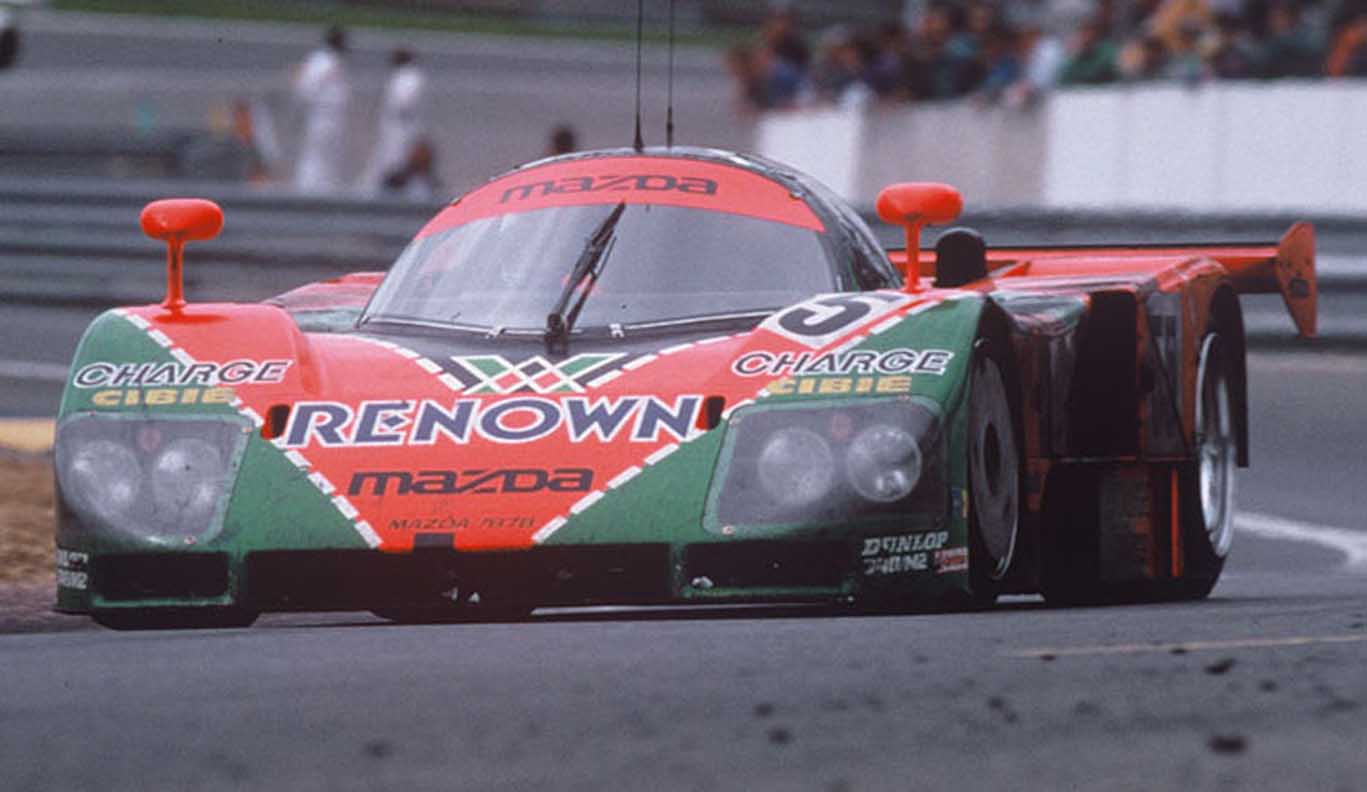 AGELESS SIMPLICITY, LEGENDARY RELIABILITY
To many, the appeal of classic cars comes from their simplicity of design and technology, and Mazda's higher-volume mainstream models have a charm of their own.
Take the Mazda 323. The forerunner to the current Mazda3 was introduced to Europe in true style: Two of the compacts drove the 15,000km from Hiroshima to their debut at the 1977 Frankfurt Motor Show, arriving on time in 40 days with no breakdowns. Legendary reliability and versatility made the 323 one of Europe's most popular imports, setting a sales record in 1991 for a Japanese model in Germany. The compact was available in several body styles, including the 323F, a uniquely sporty yet family friendly five-door coupé with pop-up headlights (like the first generation MX-5), alongside 323 hatchback, sedan and wagon variants.
Mazda even sold turbocharged AWD versions in Europe based on the brand's successful rally cars, with locking differentials and output of up to 136 kW/185 PS – sought-after collector's items today.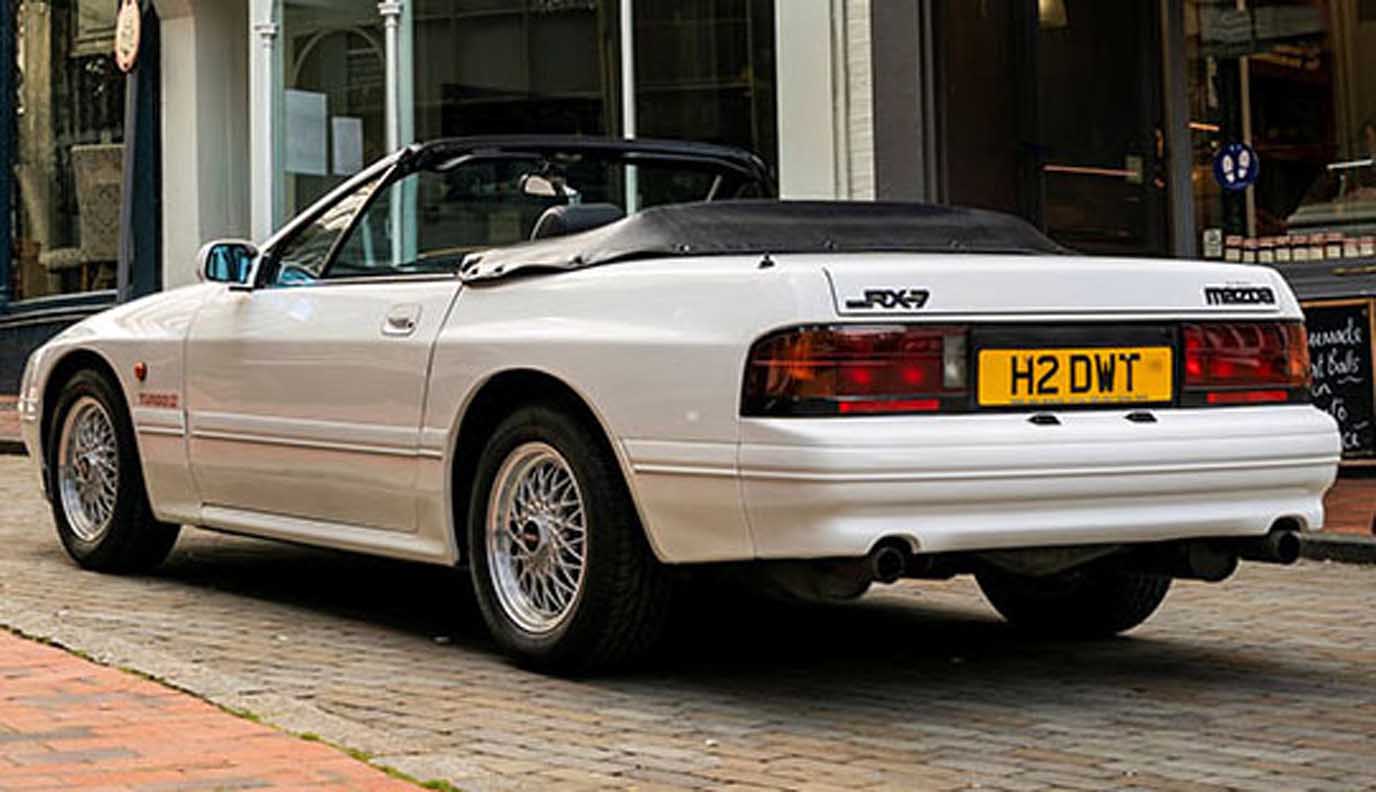 Far simpler, but distinctive in its own way, the Mazda 121 launched in 1991 was a cute little subcompact sedan whose bubble-shaped roofline sheltered a deceptively roomy interior.
Clever features included a sliding rear bench, operable from both the cabin and boot, and an optional power canvas roof retracting from front to back, back to front, or both ways simultaneously.
LEARNING FROM THE PAST
Getting into one of these cars is like stepping back in time. Admittedly, much has changed for the better over the past 30 years. But the classic designs still have something to teach us about what excites people, like sleek, airy cabins, elegant simplicity and a fun, engaging driving experience – things Mazda has never forgotten.