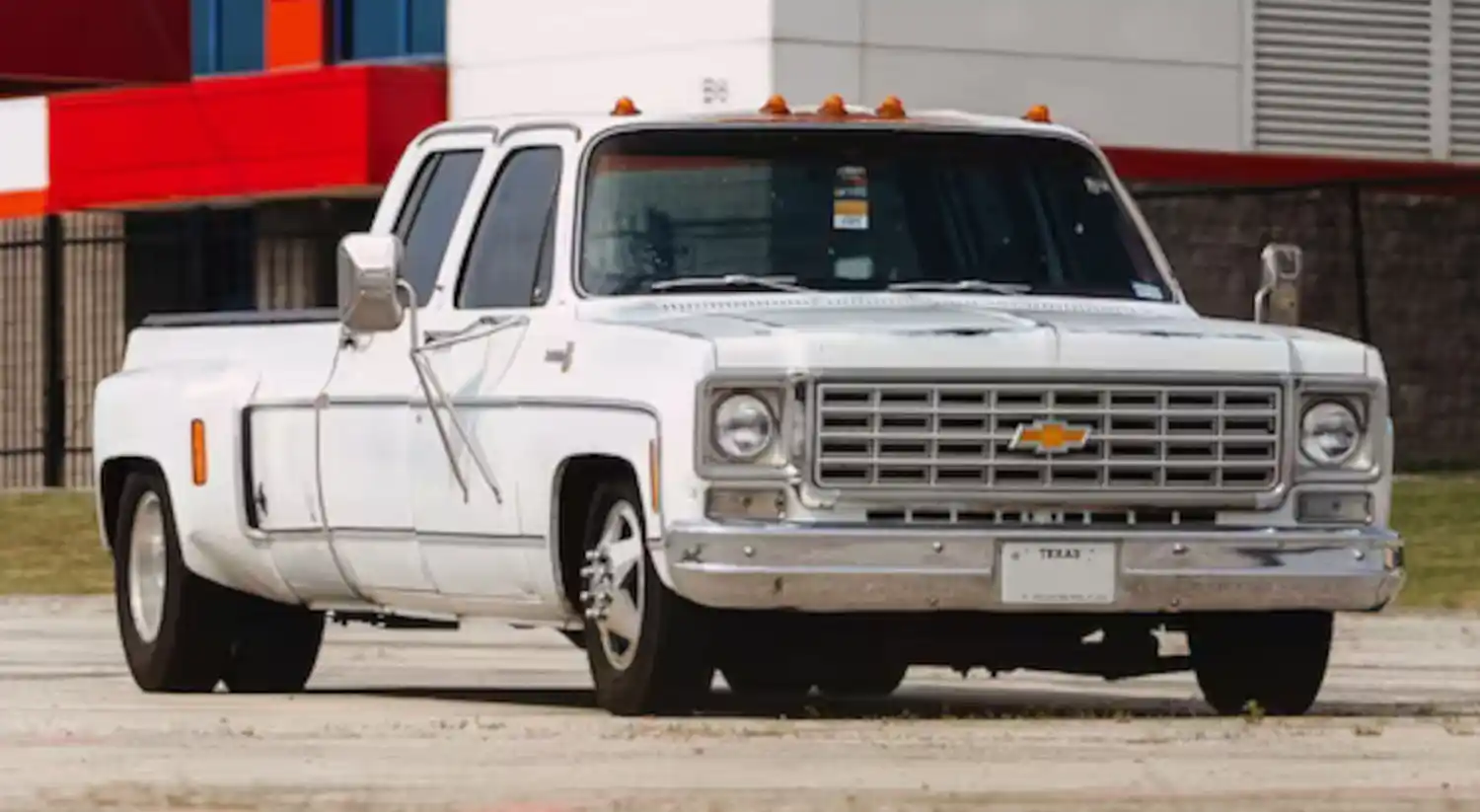 Source: Chevrolet
WORDS: DAN HODGDON
PHOTOS: LUCAS PRIAMO
When you look inside the engine bay of Danny Short's 1975 C20 Scottsdale Camper Special dually, it's easy to think you're seeing a Chevrolet Performance crate engine. But in reality, Short built the power plant himself. However, he did so using all Chevrolet, General Motors and ACDelco parts.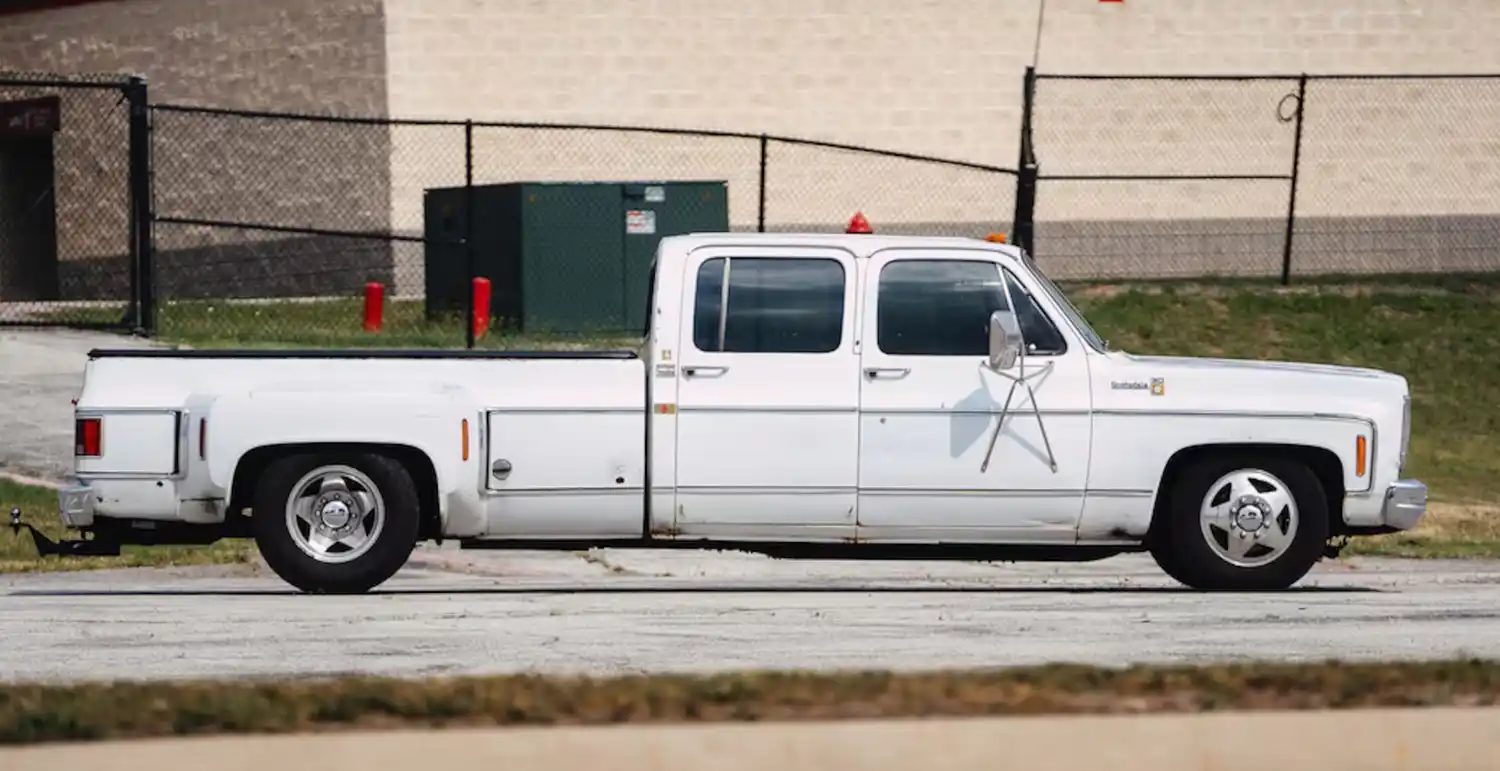 "I've always been a GM guy, so I know that GM makes a good product and I like their performance line," Short said during this year's C10 Nationals at Texas Motor Speedway.
Short owns Danny's Automotive in Lubbock, Texas, and has built many creative projects. He remembers his dad building a 1936 Chevy when Short was in his youth, and he has had dozens of Chevrolet trucks ranging from the 1967 to 1972 model years. Eventually, he decided he needed a crew cab for his girlfriend, Tawny, and the kids, and had always wanted a dually.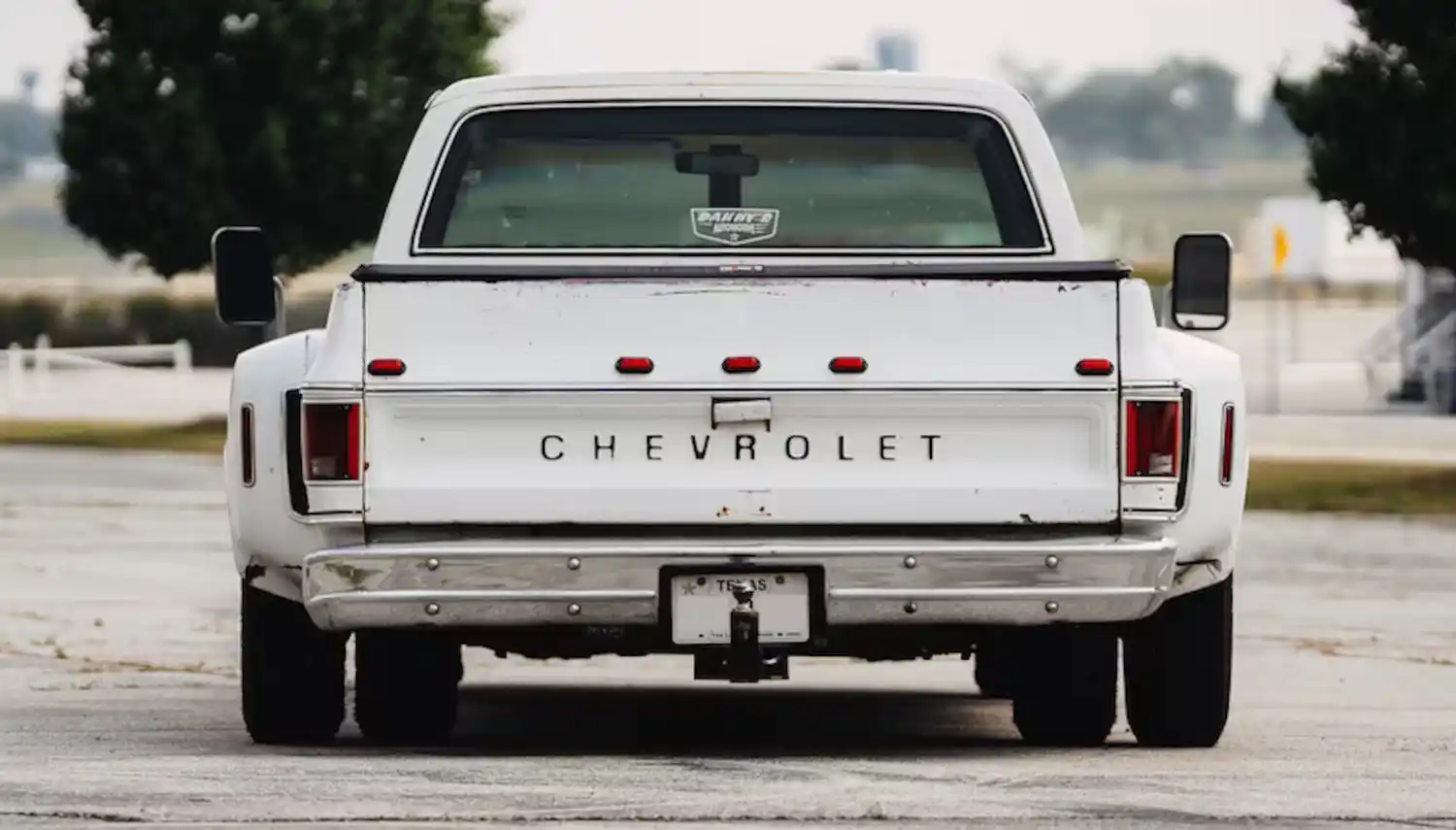 He found the truck online at Cannon Air Force Base near Clovis, New Mexico, and thought "it was too good to be true." He made a deal with the owner, loaded the dually on a trailer and took it home.
The truck originally had a 454 cu.-in. Big-Block engine paired with a TH400 transmission. But Short wanted to do something different. He bought a Chevrolet Performance Gen IV 6.0L cast-iron LS block and built from there, adding an LS3 camshaft and aluminum LS3 cylinder heads from the Bowtie.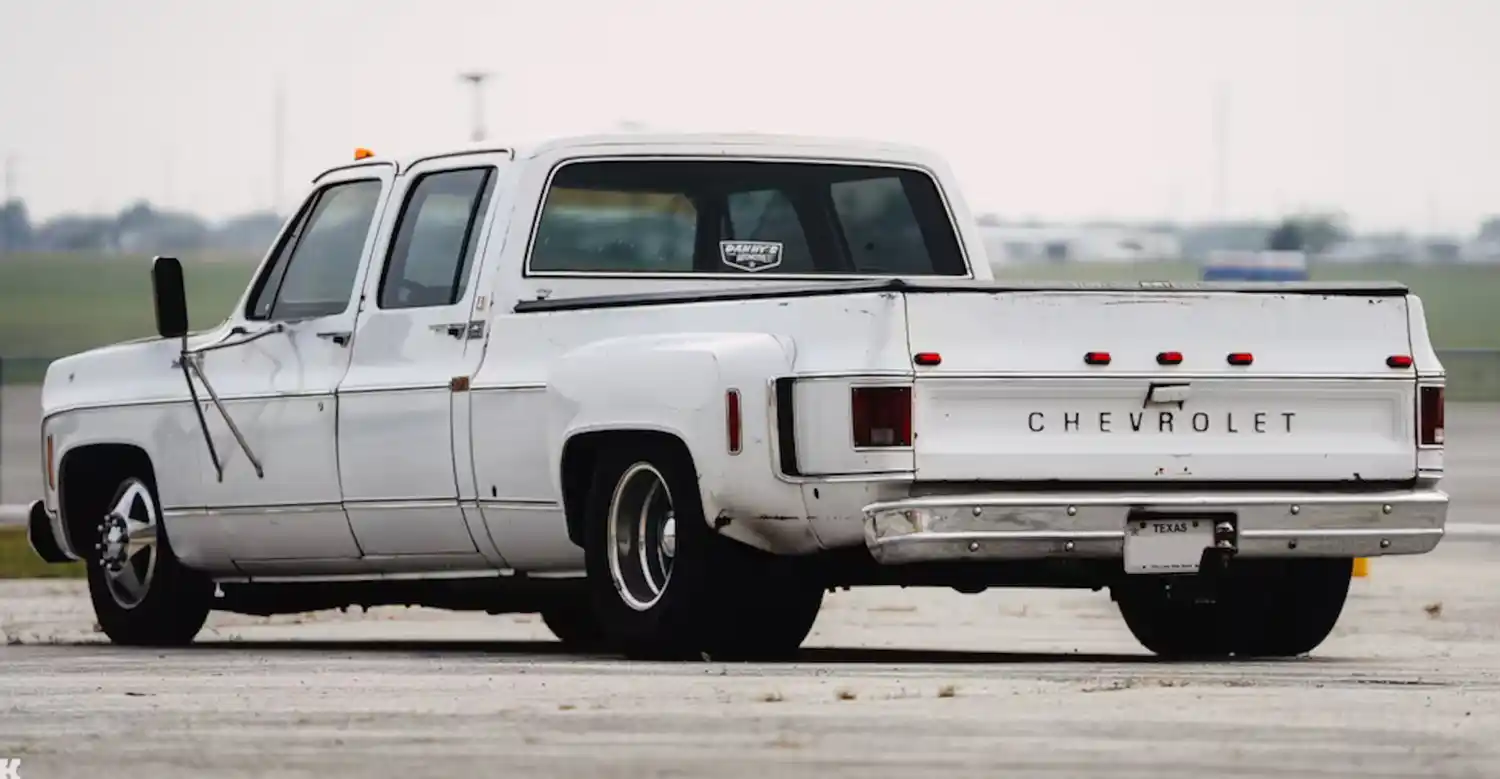 "I kind of wanted to do a Duramax swap at first, but you've got to cut up the truck a lot to do that," Short said. "So I thought, let's just build something that'll make good power. A 6.0 with square-port heads makes plenty of power. It does great, too."
Short backed the engine with a 4L80-E four-speed automatic transmission from General Motors, basing the setup on a Chevrolet Performance Connect & Cruise Crate Powertrain System. But while those systems come with crate engines, matched transmissions and complementing components, Short wanted to build his own package using GM parts.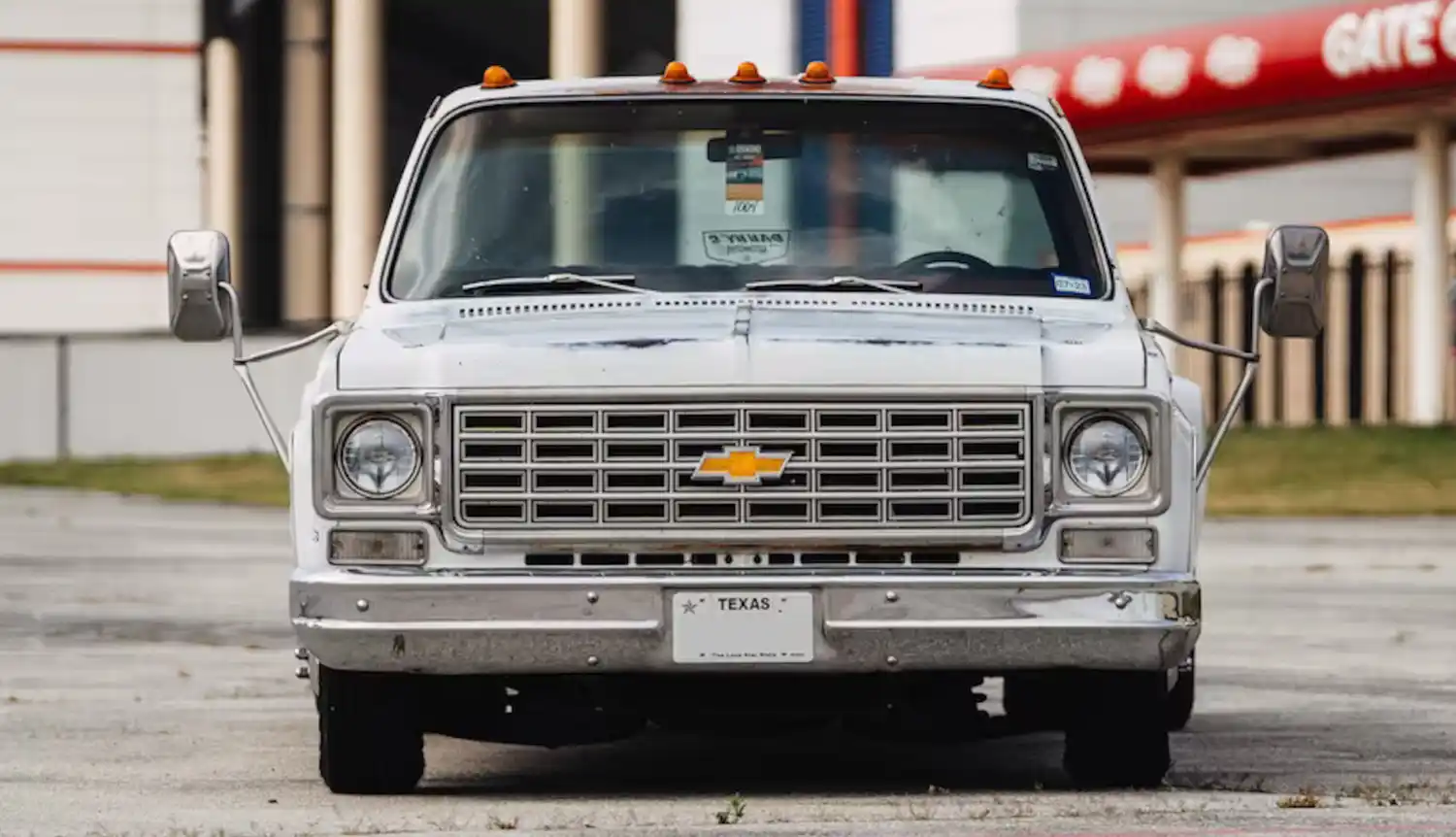 He utilized a Chevrolet Performance LS engine control kit and a 4L80-E transmission controller, and the engine also sports a wide variety of components from GM Genuine Parts and ACDelco. Many are truck-specific, but the power plant features an LS3 Camaro water pump and Cadillac CTS-V valve covers.
For Short, the reasons to use factory parts were both practical and aesthetic.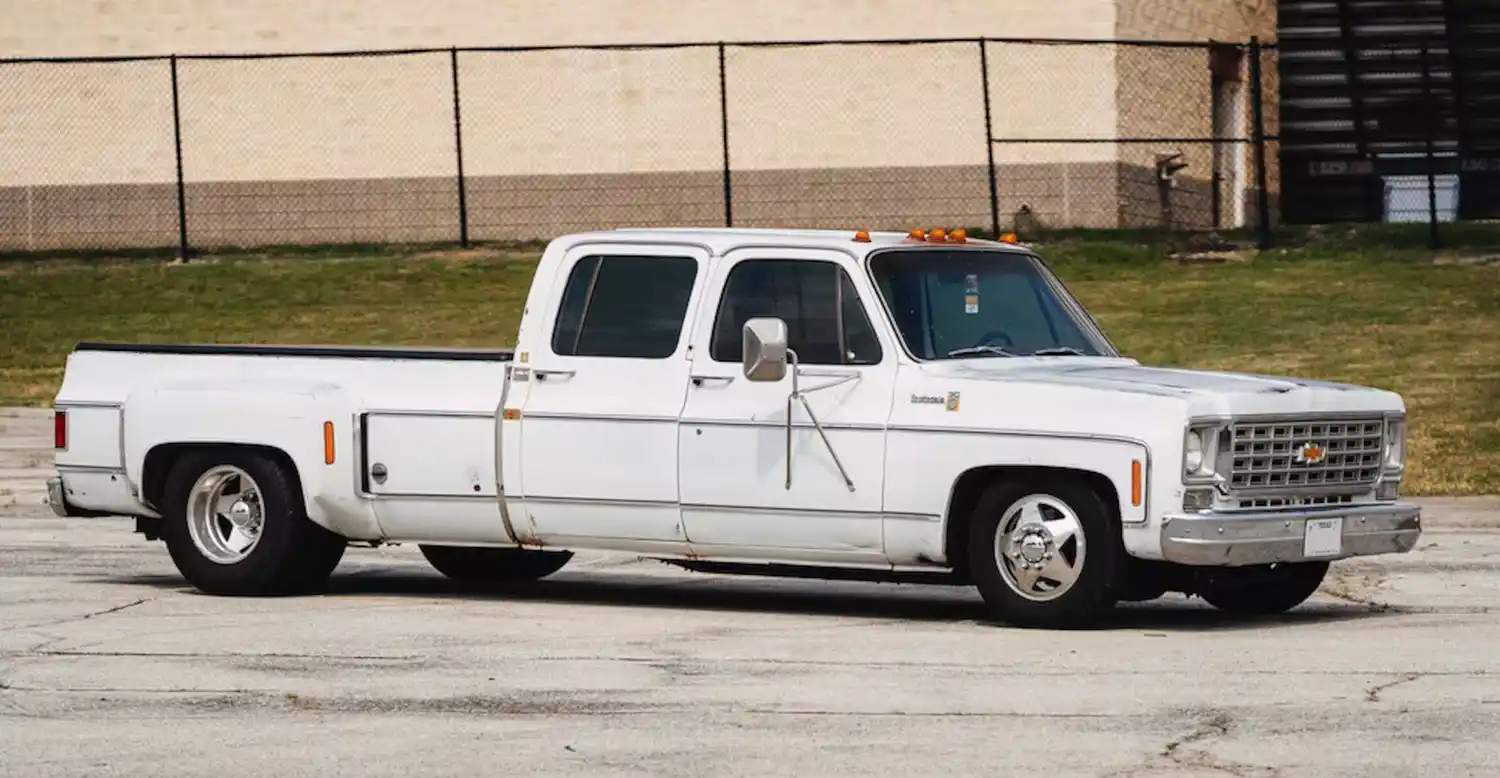 "There's a Chevrolet dealership everywhere in the world [along with parts stores], so that's what's nice," he said regarding the wide availability of GM stock-replacement parts. "But I just like GM, it just looks better. If you look at the quality and the casting of a factory alternator versus an aftermarket, of course the GM one's going to look better. That's why I went with all the GM stuff because everything looks good."
That's also why everything under the hood is clear-coated, but unpainted. The finish is how it came directly from General Motors, right down to the block.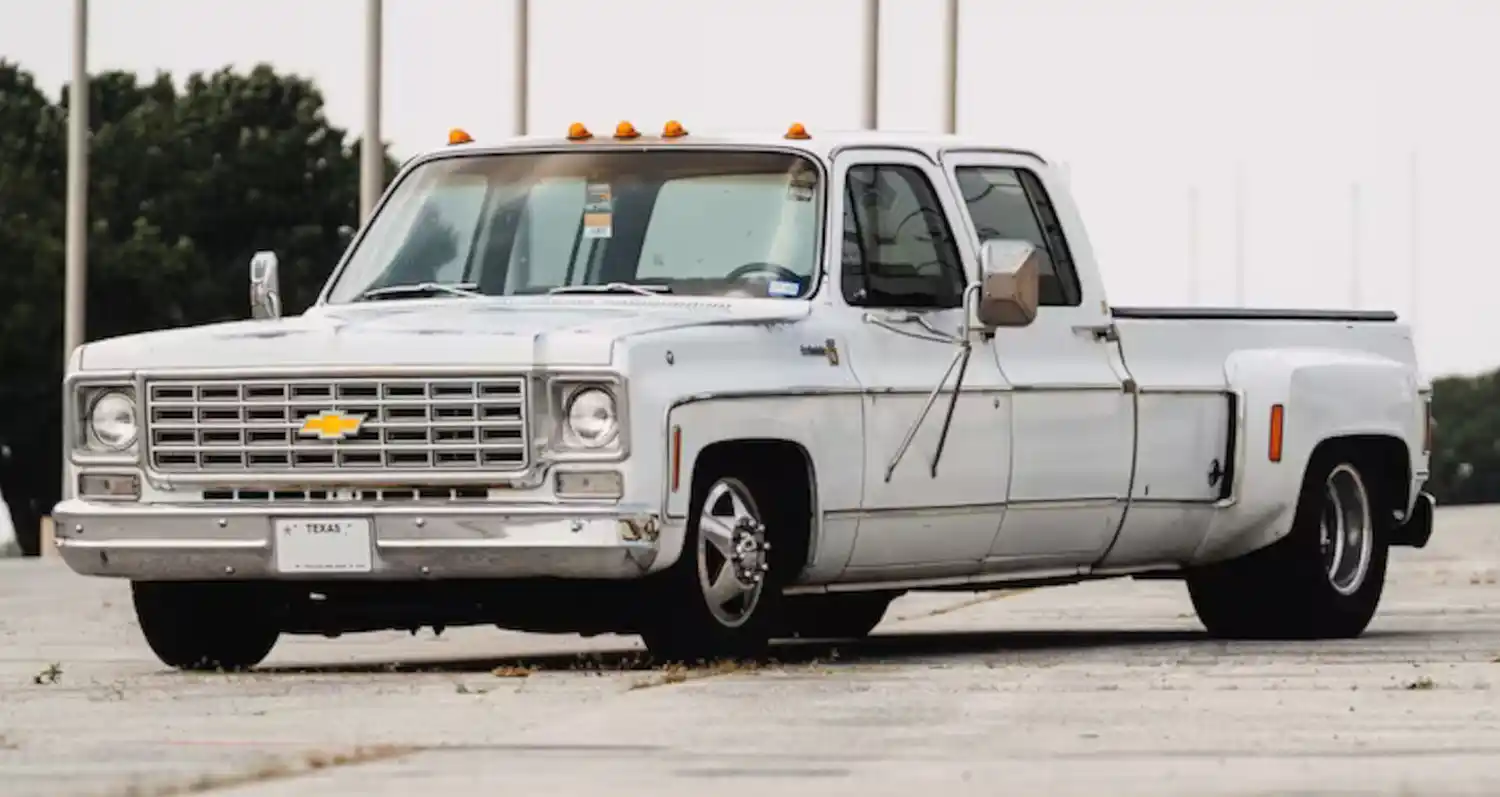 "It's not very often that you get to do a brand-new build from the block up," Short said. "So I'm not painting it."
Short rebuilt the truck top to bottom in six months, finishing it last August.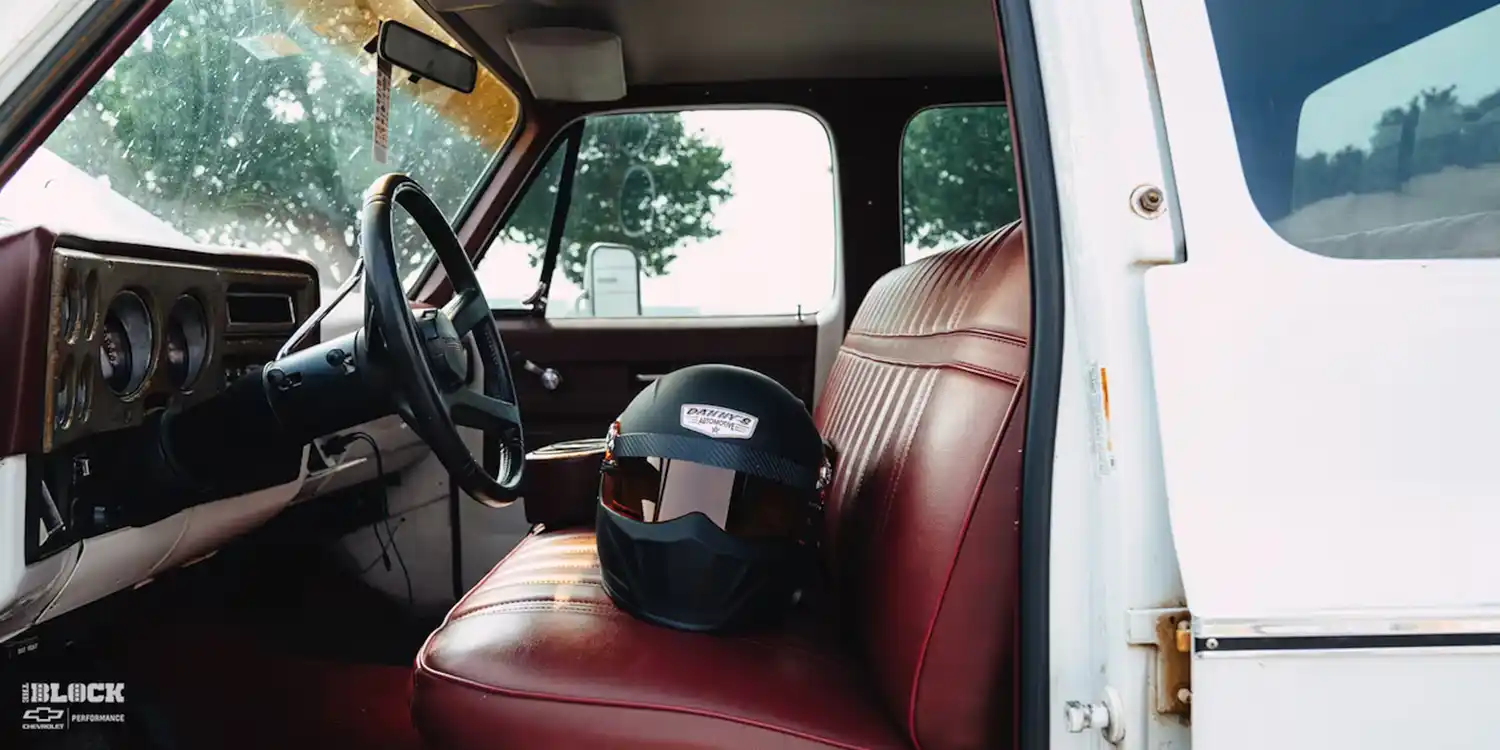 It still has the original white paint, but has all-new inner and outer rocker panels, new floorboards in the front, new control arms and ball joints, and more. The truck started at its stock ride , but Short also added a lowering kit utilizing drop spindles in the front. He and a friend built a custom suspension for the rear.
The C20 Scottsdale rides on traditional 16-inch GM Alcoa wheels from a 1990s-era dually. The brakes are original from GM and have only been freshened.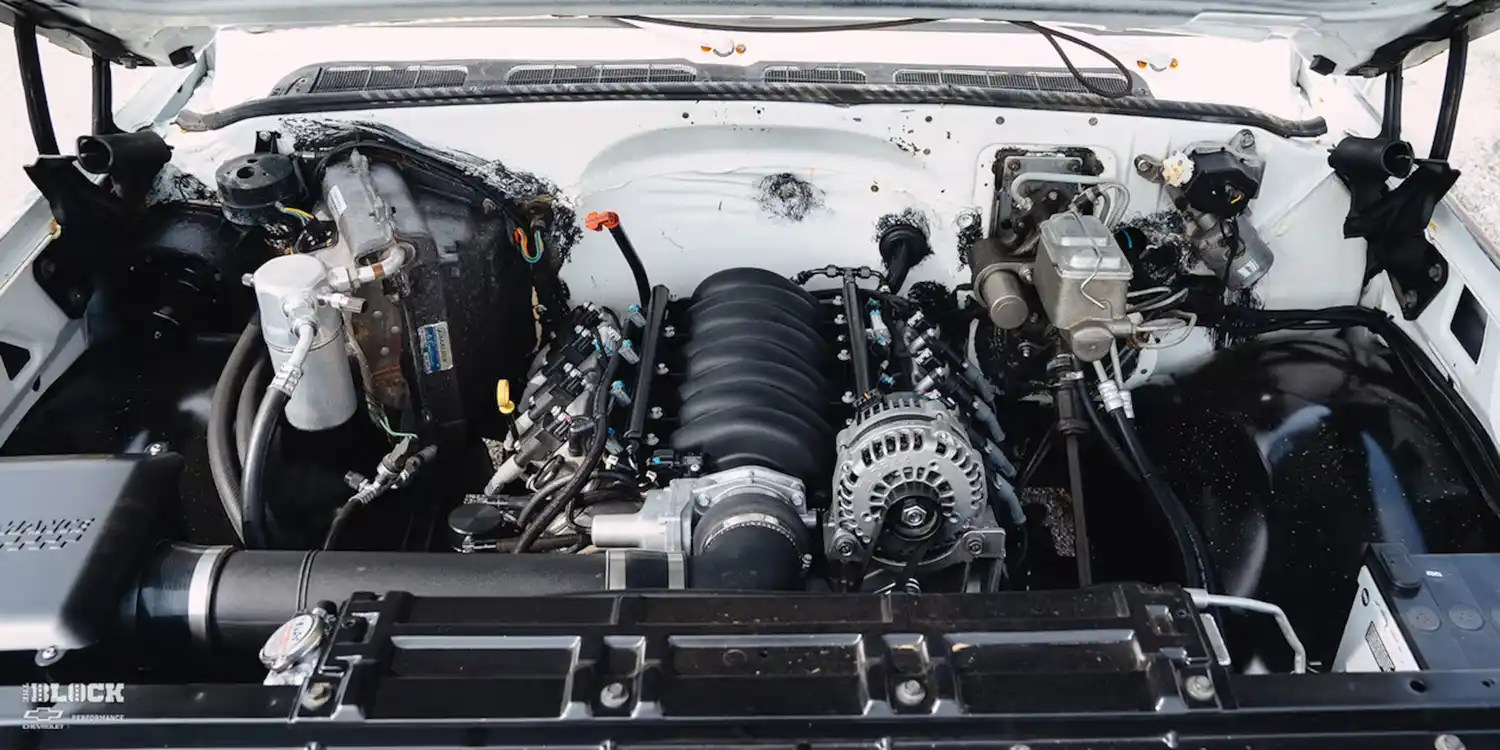 Among the interior additions are new carpet and seats, Dakota Digital gauges, Kicker stereo components and sound deadener.
While the dually has been updated with modern components and added power, it's also built to be functional.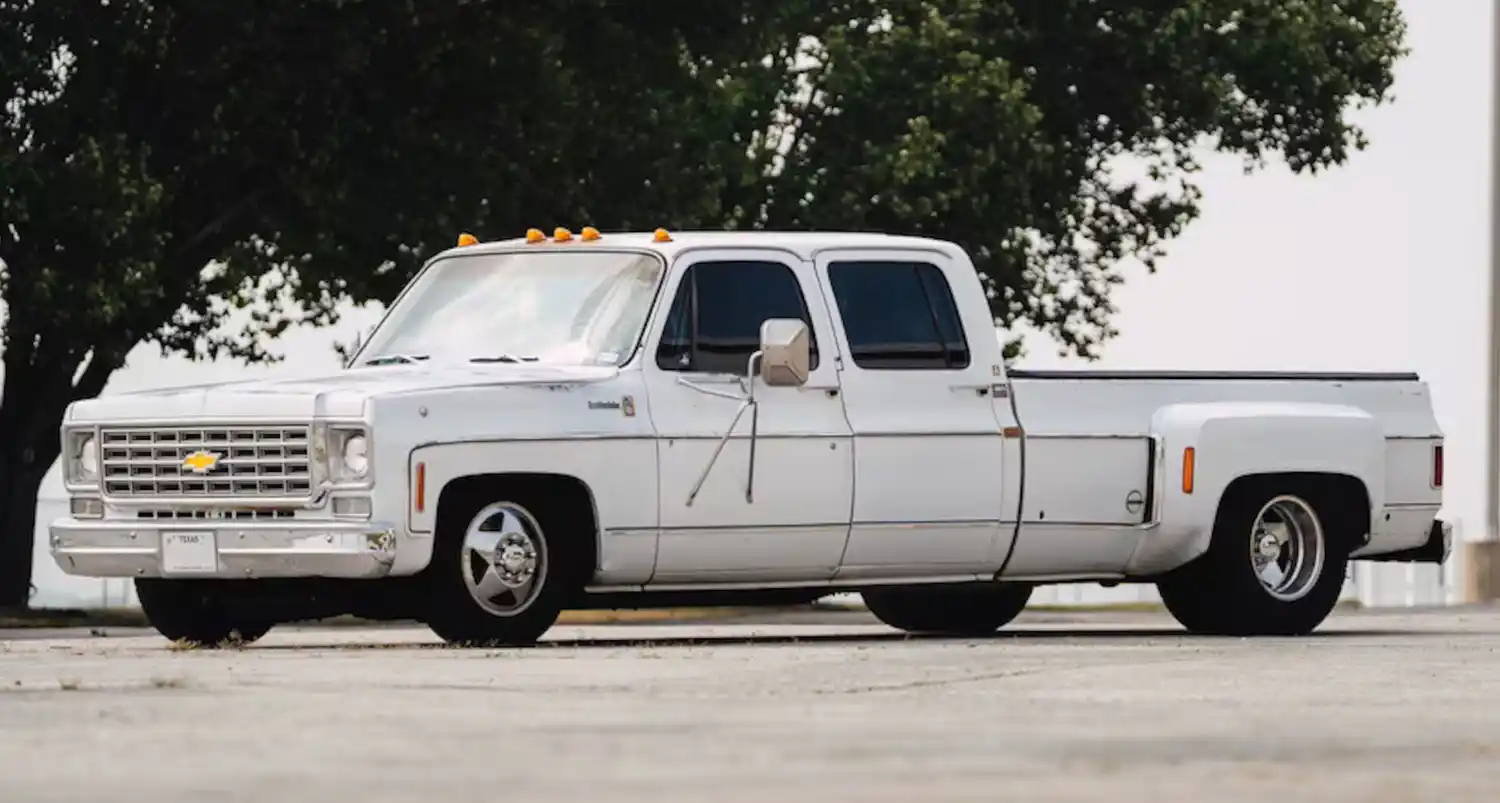 "It's pretty much a stock-restored truck with an LS and 4L80," Short said, understatedly.
That may be true, but its owner's vision and talent are also readily apparent.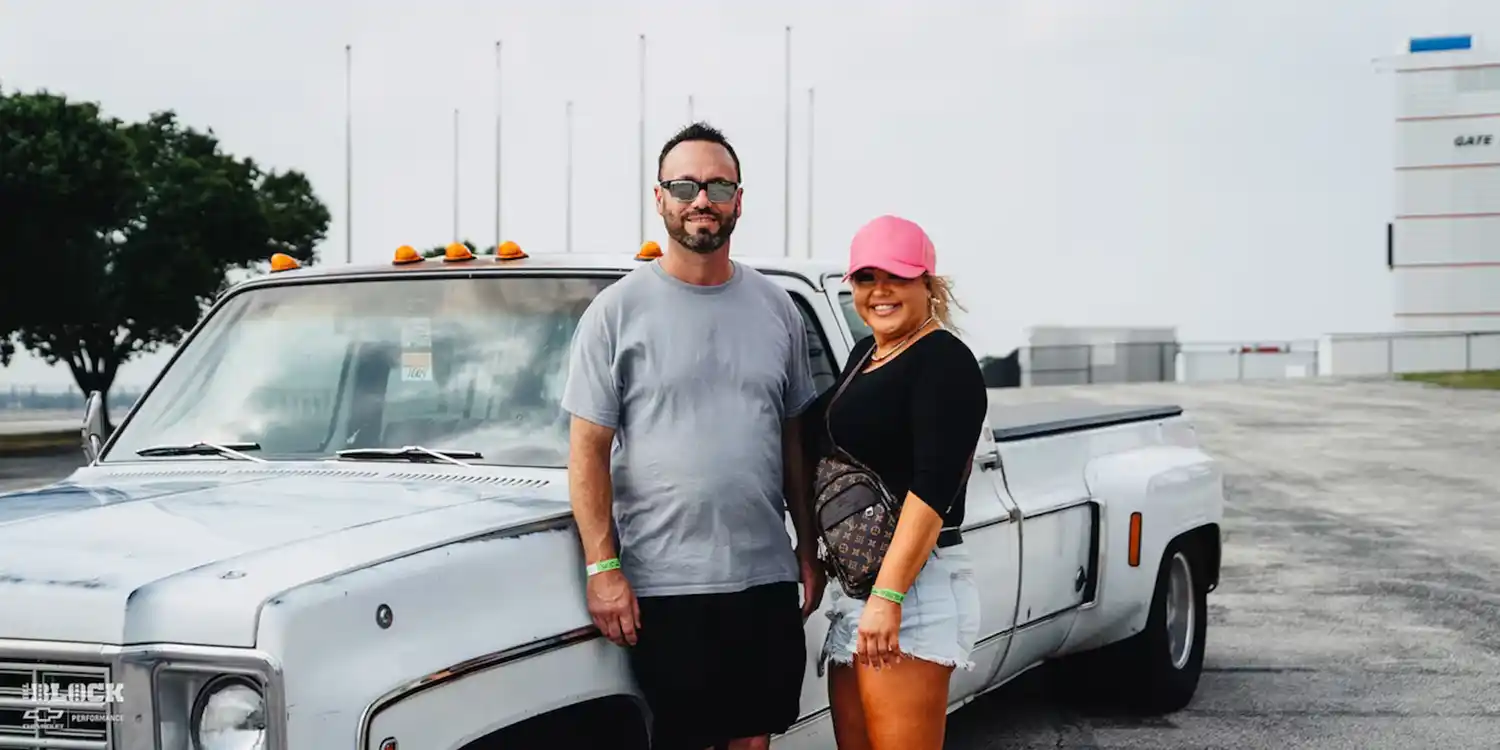 Keep watching The BLOCK for more Chevrolet Performance builds from the C10 Nationals and a variety of events throughout the nation.
Unless specifically noted to the contrary herein, vehicles equipped with Chevrolet Performance parts that are emissions-related may not meet U.S., Canadian, and state and provincial laws and regulations related to motor-vehicle emissions. These parts are designed and intended for use in vehicles operated exclusively for competition: in racing or organized competition on course separate from public roads, streets, or highways. Visit www.chevroletperformance.com/emissions for more details.