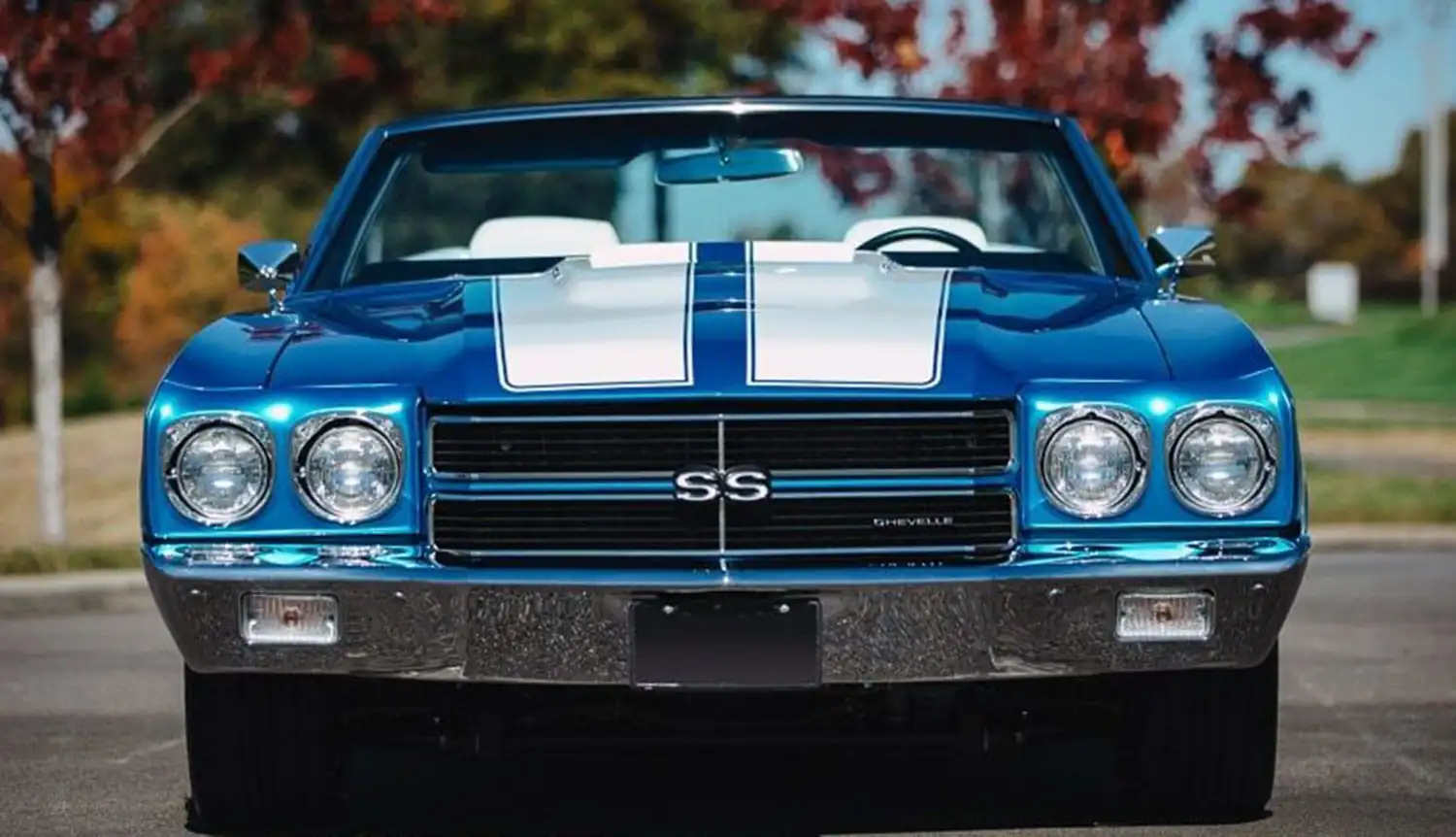 Author: DAN HODGDON
Photos: LUCAS PRIAMO
Source: Chevrolet
——
From the NASCAR Cup Series to some of the nation's most pristine builds, the name Hendrick is synonymous with winning trophies and making big power. Recently, the team at Hendrick Performance unveiled one of its latest creations: a 1970 Chevelle SS convertible equipped with some of the latest technology straight from Chevrolet.
The team, led by service director Victor Pille, worked with Chevrolet Performance to utilize a Connect & Cruise Crate Powertrain System in the car featuring a supercharged LT4 crate engine* paired with a new SuperMatic 10L90-E 10-speed automatic transmission.
"[The LT4] has very good power, good torque, reliability, that pretty much sums it up for me," Pille says of the 6.2L V-8 engine, which cranks out 650 horsepower and 650 lb.-ft. of torque.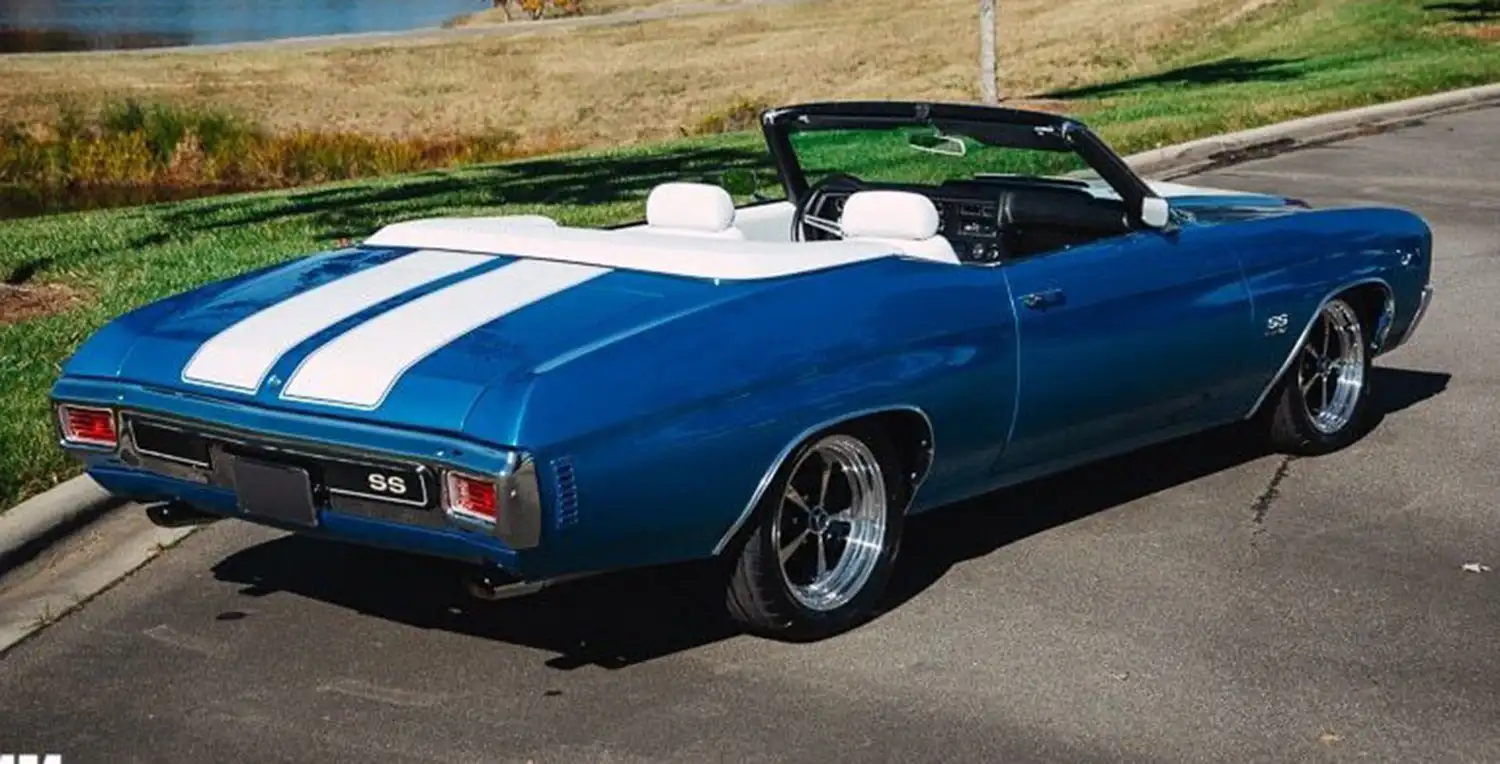 Topping the engine is a 1.7L Eaton R1740 TVS supercharger. It spins at up to 20,000 rpm and generates more than nine pounds of boost.
Meanwhile, the 10L90-E transmission has a 715 lb.-ft. torque capacity It is based on the transmission in the Camaro SS ZL1 and features a slip-yoke-type tail shaft. That allows it to be used with the prop-shaft design found in older vehicles, and makes it easier to install on LT engine swaps in those classic cars. According to Chevrolet Performance, the transmission features a technologically advanced balance of performance and efficiency.
"It's the newest, the latest, greatest, and GM has done all the engineering and the work on putting that combination together in the ZL1," Pille says.
In addition to the obvious benefits of having an engine and transmission chosen by Chevrolet Performance engineers, Pille notes that having those individuals choose complementing components is also a great benefit of a Connect & Cruise system.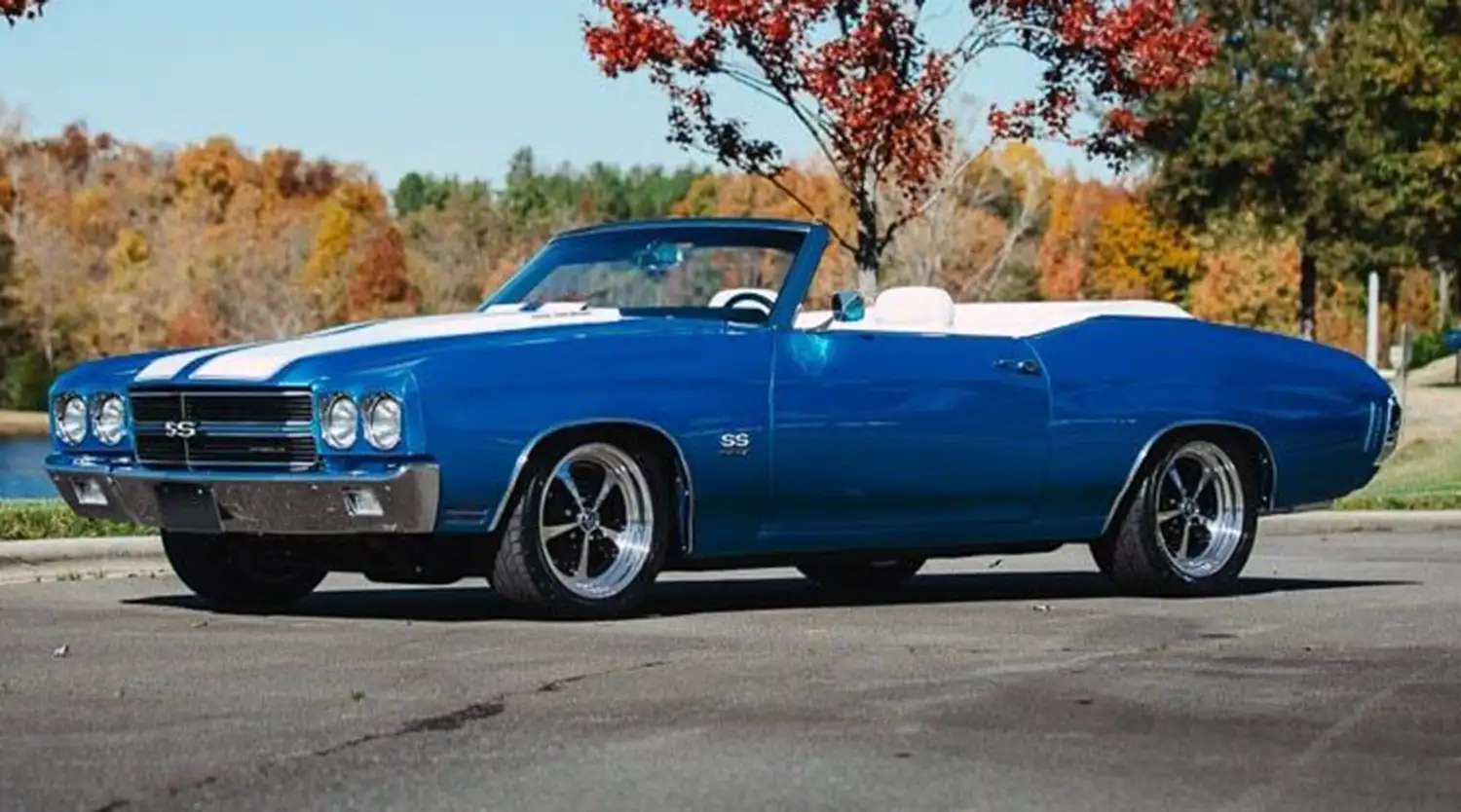 "Basically, they've already done all the R&D with the harness and the engine control module, the fuel pump control module and the transmission control module," he says. "It's a plug-and-play system. They simplify it."
Pille is well-versed in building performance cars, he's been an employee of Rick Hendrick for 11 years and estimates he works on 75 to 100 vehicles that come through Hendrick Performance in Charlotte each year. Rick Hendrick is the proprietor of the race team, performance ship and dozens of car dealerships, among other ventures and business interests.
The Hendrick Performance division is a collectible and exotic car company, providing some of the world's most impressive cars to discerning buyers. The Hendrick Performance staff inspects and restores each vehicle as necessary, while also taking care of the extensive collection in the private Hendrick Heritage Museum. The museum is where the 1970 Chevelle SS is slated to spend its days when not in use.
In addition, Hendrick Performance handles the TrackAttack program, which provides NASCAR-chassis-based, race-ready road course cars for sale to the public. The team has even built cars for several well-known Hollywood movies.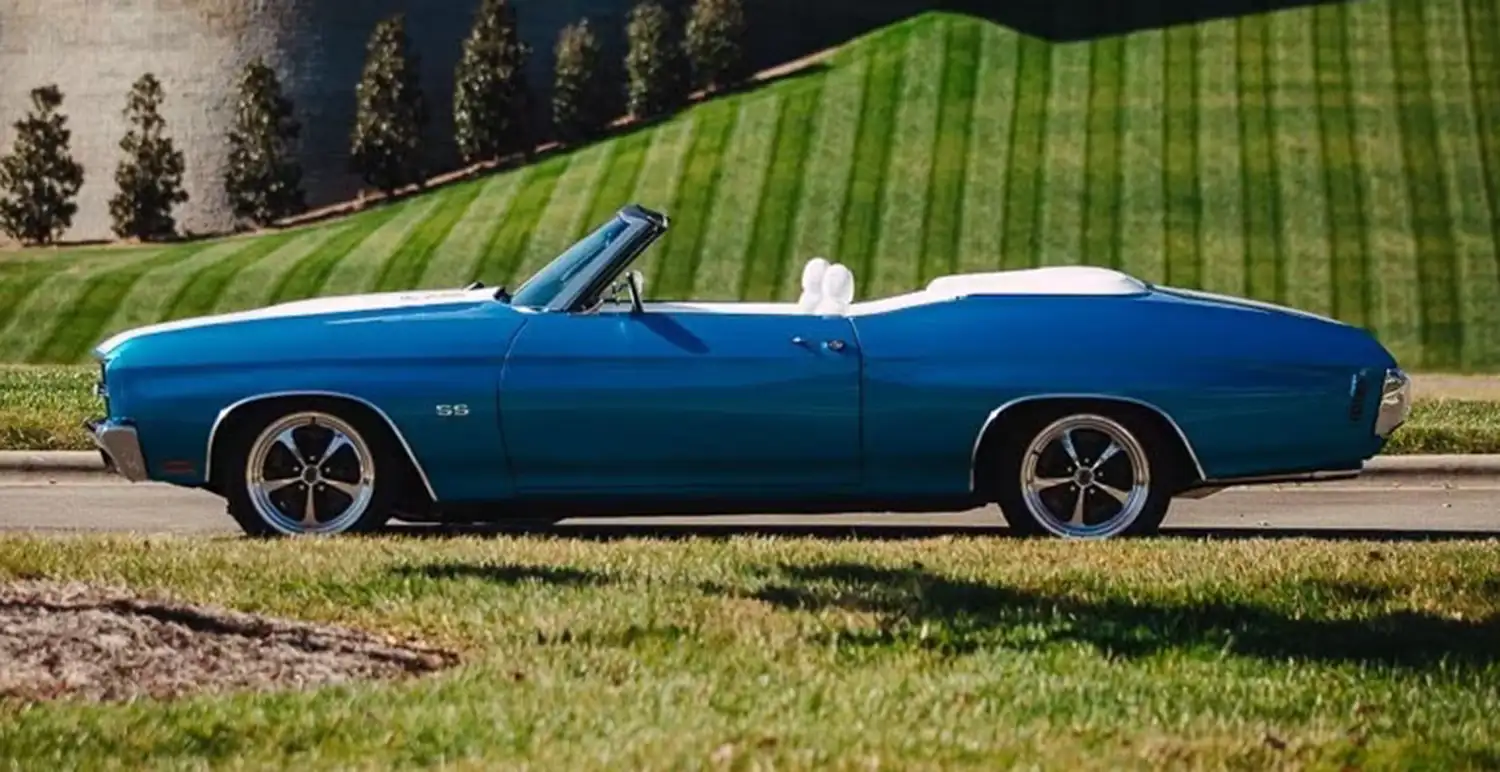 Throughout the Chevelle's build, Pille estimates that six individuals from the team transformed it from its original state into the restomod beauty it is today.
The car was initially a red 1972 model featuring a black top and a Small-Block engine. Rick Hendrick has two black 1970 Chevelles featuring LS9 engines* and 4L80-E transmissions, with this latest addition set to compliment his passion for those classic Chevrolet muscle cars.
During the Chevelle's frame-off restoration, original suspension parts were replaced with front and rear suspension components from Detroit Speed and a Detroit Speed 600 steering gear. A Driveshaft Shop aluminum driveshaft with 1350-series joints connects to a Ford 9-inch Truetrac positraction rear end with a 3.90 rear gear.
Stopping power is provided by 13-inch, Wilwood six-piston brakes with drilled rotors in the front, and 13-inch, four-piston brakes with drilled rotors in the rear. A Detroit Speed power and brake booster and an E-Stopp electronic emergency brake are part of the package as well.
Under the hood, a carbon-fiber cover built by the Hendrick Motorsports shop protects the LT4. The engine utilizes a Drive Junkie serpentine belt system, and a look in the engine bay also reveals a Fluidyne custom radiator intercooler with twin SPAL fans. Exhaust is pushed out via ProFab custom stainless steel headers featuring two-inch primary tubes and a two-and-a-half-inch exhaust with an H-pipe for a hot rod rumble.
Other components include a custom-set, stainless steel Vapor Series fuel tank from Rick's Tanks, and all the fuel and brake system plumbing is stainless steel.
The car is finished in an eye-popping Le Mans Blue from Axalta with painted white stripes. It rides on 17-inch American Racing Magnum 500 Series wheels built with a retro look in mind. The rubber is provided by Nitto, with NT555 Extreme ZR tires measuring 245/45/17 in front and 315/35/17 out back.
Passengers enter through custom, soft-touch electronic exterior door handles. Inside, the custom interior is made from rich, white Ultraleather with modern, adjustable Recaro bucket seats. In addition, Hendrick Motorsports built a custom three-piece carbon-fiber tonneau cover.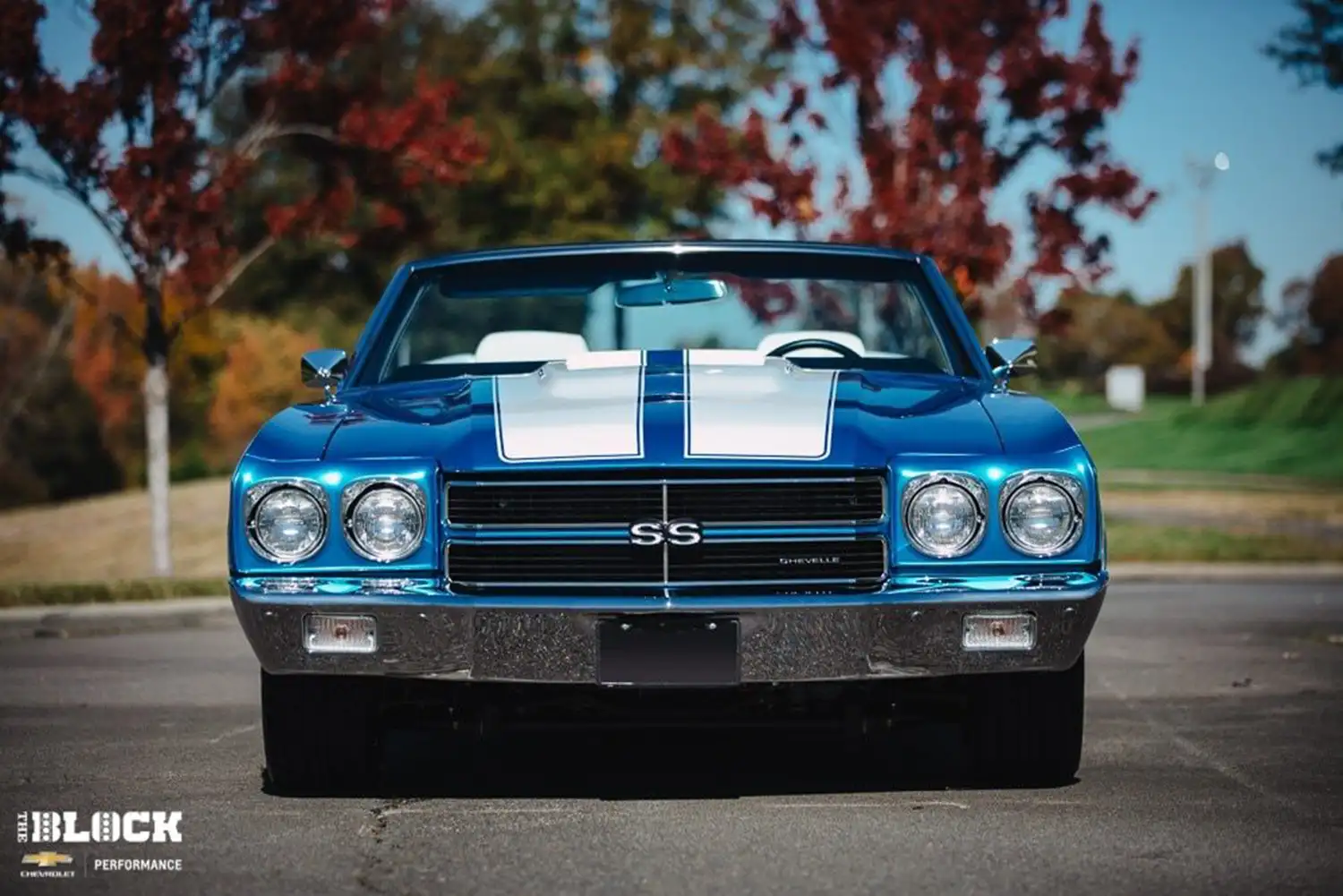 In the dash is a Dakota Digital VHX Series instrument cluster, while Vintage Air keeps passengers cool. Among other highlights are Nu-Relics power windows and a Detroit Speed Selecta-Speed wiper kit. A custom Kenwood stereo system with an Alpine subwoofer and Alpine speakers cranks out the tunes.
Pille explains that his team utilized SpeedTech engine mounts to install the Connect & Cruise system, while fabricating the mounts for the frame itself. They also did a bit of tunnel and firewall fabrication to make the engine and transmission fit. However, cooling systems and similar components could simply be bolted in.
"Minor fabrication is what I would call it," Pille says.
The Chevelle made its first public appearance during the 2022 edition of the Barrett-Jackson Collector Car Auction in Scottsdale, where some of the world's most gorgeous cars are on hand. That made the Chevelle a perfect fit in the Chevrolet booth in the Manufacturers Midway. Attendees also had a chance to get an up-close look at one of the Connect & Cruise Crate Powertrain Systems the Hendrick Performance team uses so often.
"We use them on everything we do as far as if we do a build for Mr. Hendrick or if we do a build for one of his associates," Pille says. "We try to push the Connect & Cruise and the crate engines and transmissions from GM. The performance and reliability are definitely there."