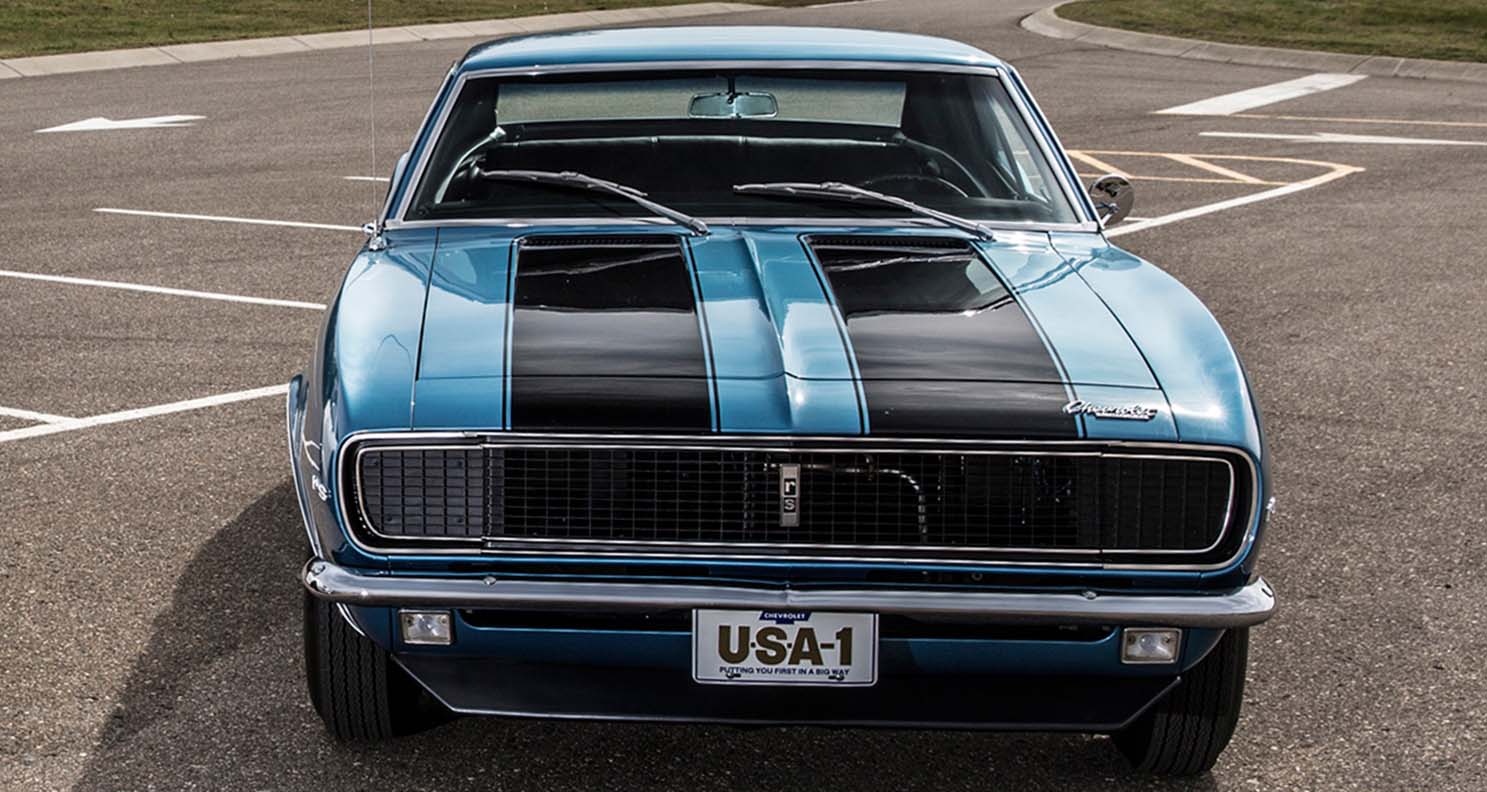 The Camaro's first generation was born into the era's raging muscle car and drag racing wars – as well as road racing, which spawned the original Z/28 in 1967. First-generation Camaros also served twice as the Indy 500 pace car: first in 1967 and again in 1969. The '69 examples, with their Hugger Orange stripes and orange houndstooth interiors, are among the most distinguishable and recognizable special models of the time.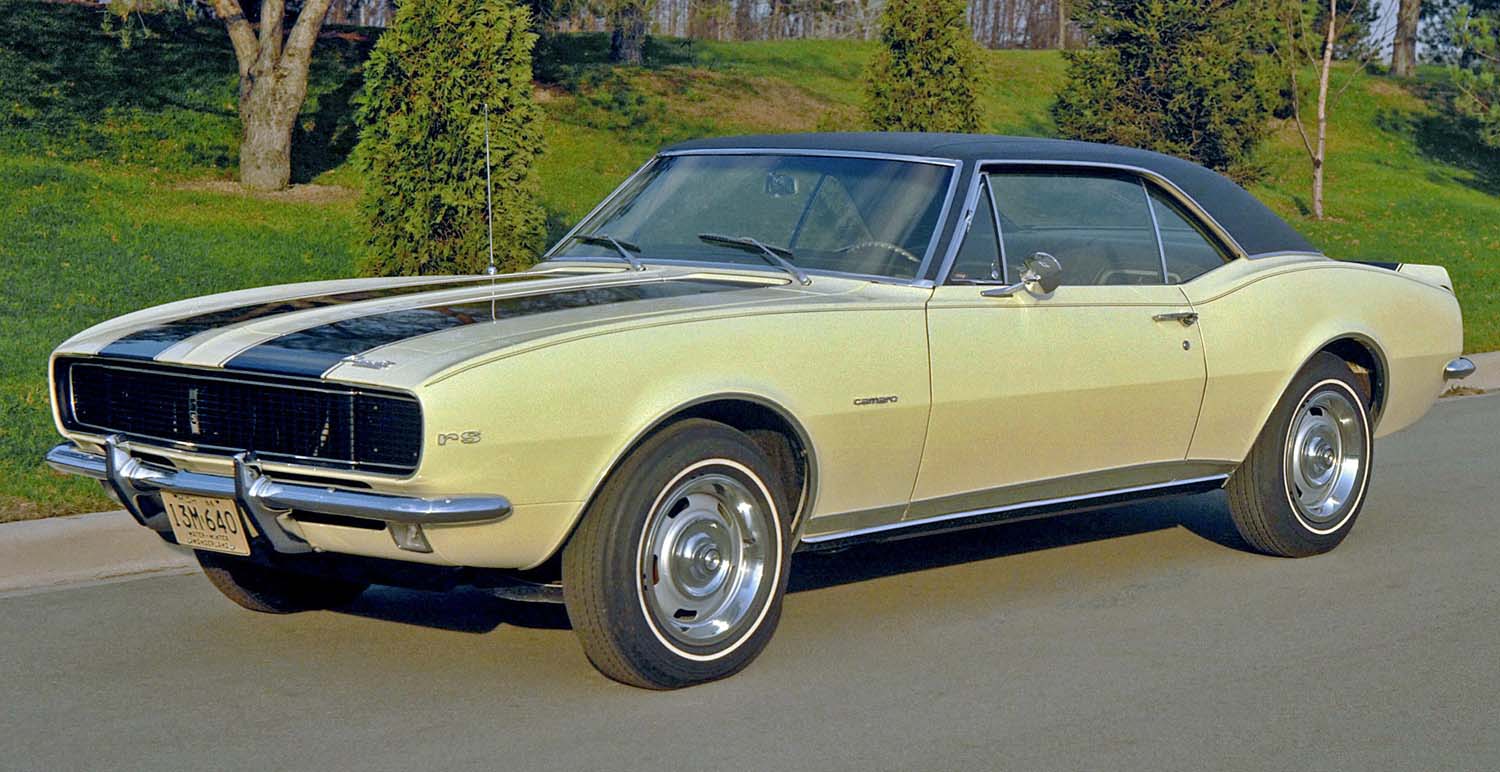 The Z/28 option code was introduced in December 1966 for the 1967 model year. It was the brainchild of Vince Piggins, who conceived offering "virtually race-ready" Camaros for sale  from any Chevrolet dealer. This option package was not mentioned in any sales literature, so it was unknown to most buyers. The Z/28 option featured a high-output small-block 302 cu in (4.9 L) V8 that had been designed for racing in the 5 litre (305 cu in) class in the then very popular Trans-Am racing series. In 1969, it was intended as a head-to-head competitor for the Ford Boss 302 Mustang. It had a 3 in (76.2 mm) stroke crankshaft with 4 in (101.6 mm) bore, an aluminum intake manifold, and a 4-barrel vacuum secondary 780 cfm Holley carburetor.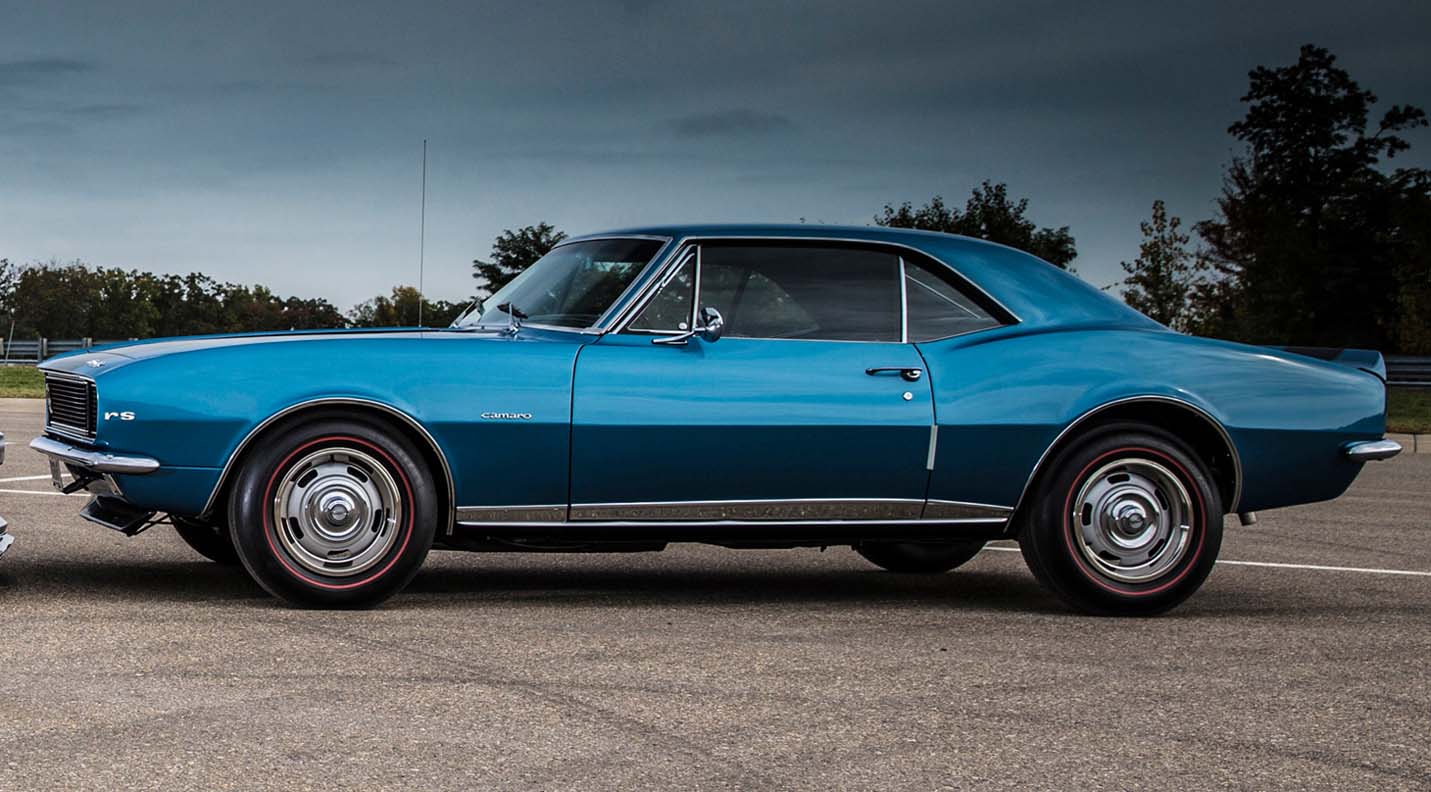 Advertised power of the 302 was listed at 290 hp (216 kW) at 5300 rpm – an under-rated figure. Chevrolet wanted to keep the horsepower rating at less than 1 hp per cubic inch, for insurance premium calculations and for classification in racing.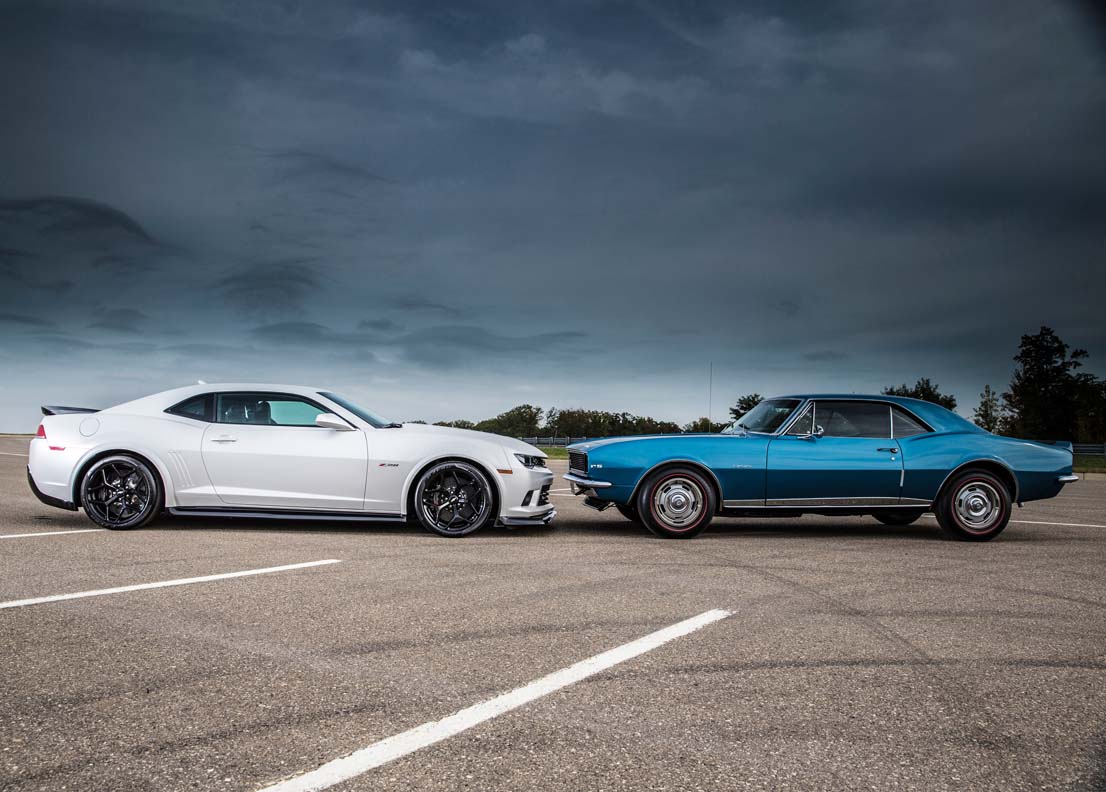 The Z/28 also came with upgraded suspension, front disc power brakes, and a 4-speed Muncie close-ratio manual transmission. Posi-traction was available as an option. The Z/28 included wide racing stripes on the hood and trunk lid (that could be deleted at no charge), a '302' front fender emblems on the 1967 and early 1968 cars, and 'Z/28' emblems in late 1968 and 1969. It was also possible to combine the Z/28 package with the RS package.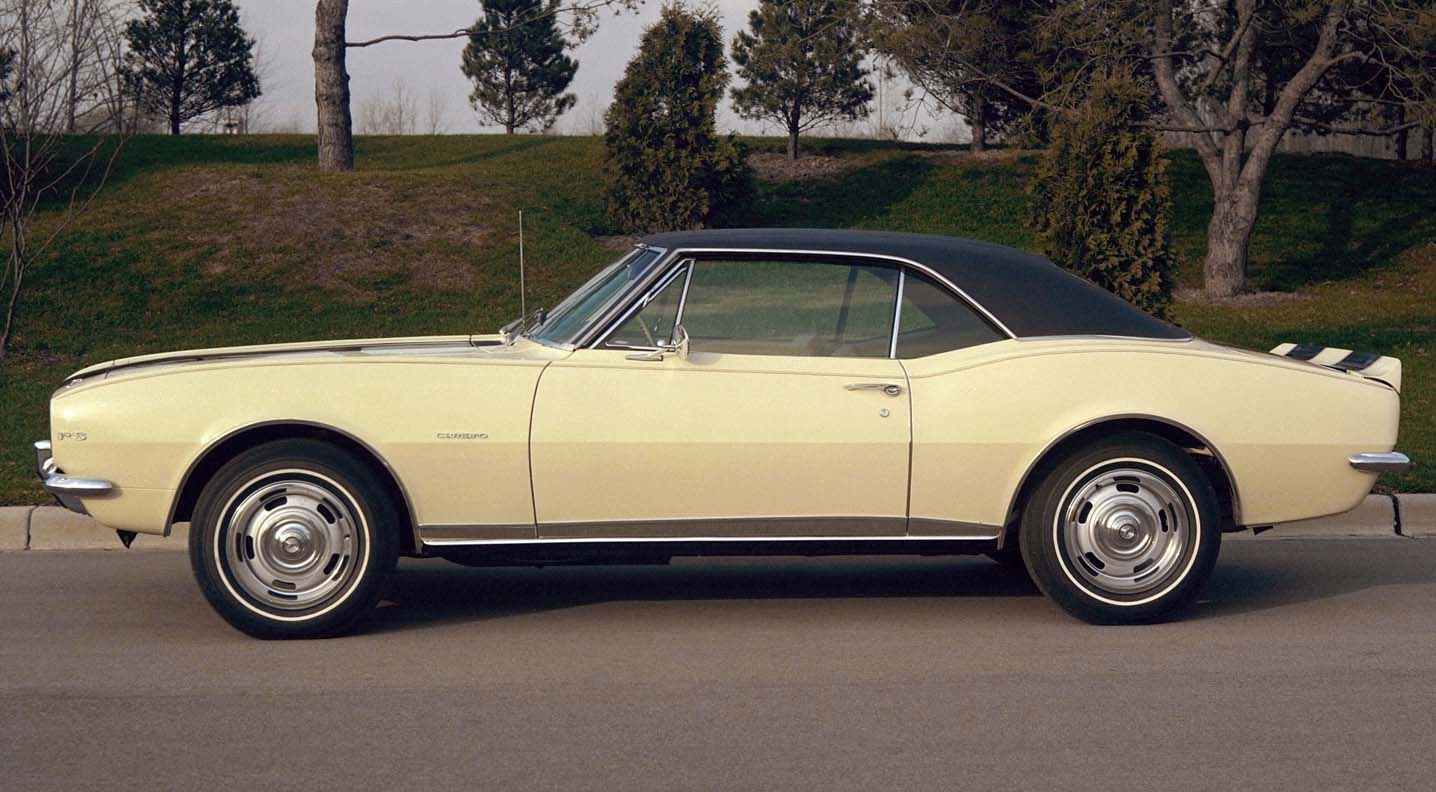 A total of 602 Z/28s equipped Camaros were sold in 1967, along with approximately 100 Indianapolis Pace Car replicas. The 1967 and 1968 Z/28s did not have the cowl induction hood, optional on the 1969 Z/28s. The 1967 Z28 received air from an open-element air cleaner or from an optional cowl plenum duct attached to the side of the air cleaner that ran to the firewall and got air from the cowl vents. 15-inch rally wheels were included with Z/28s while all other 1967-9 Camaros had 14-inch wheels.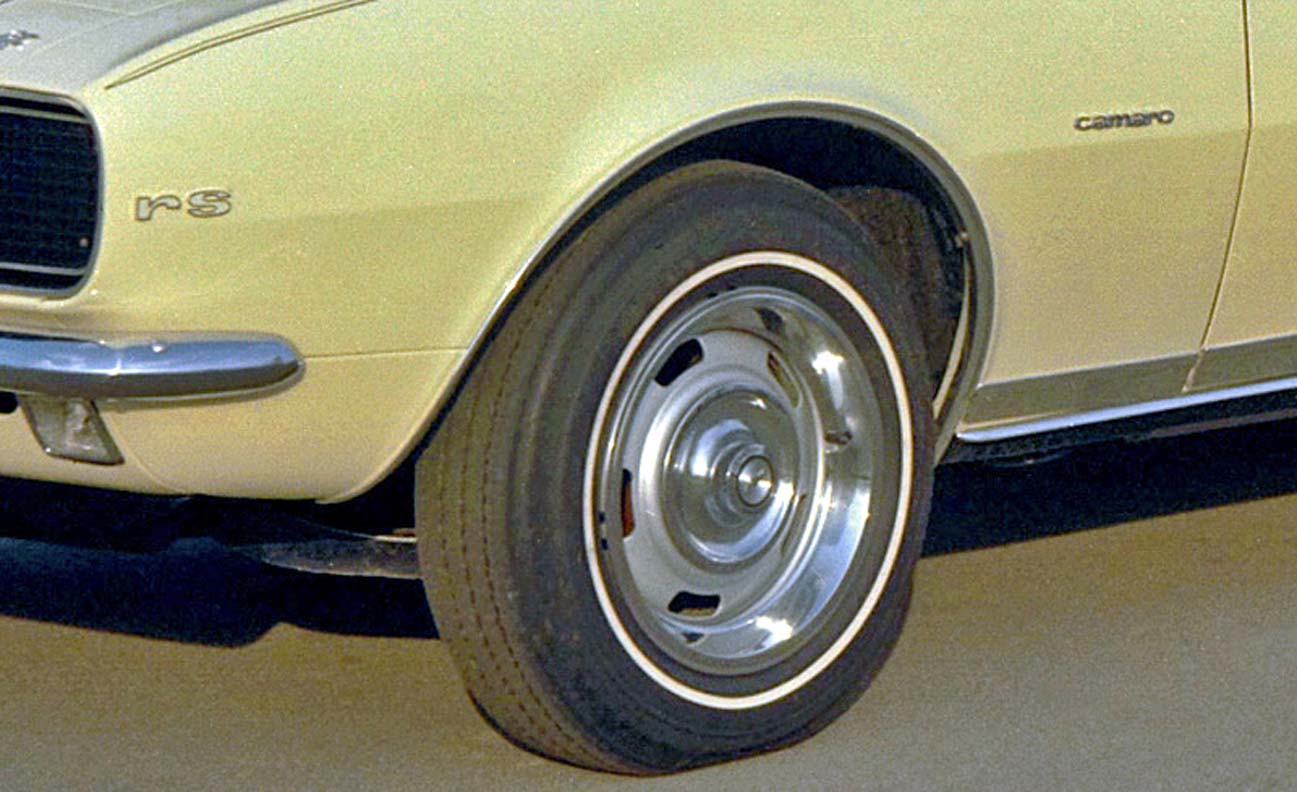 The origin of the Z/28 nameplate came from the RPO codes – RPO Z28 was the code for the Special Performance Package. RPO Z27 was for the Super Sport package.