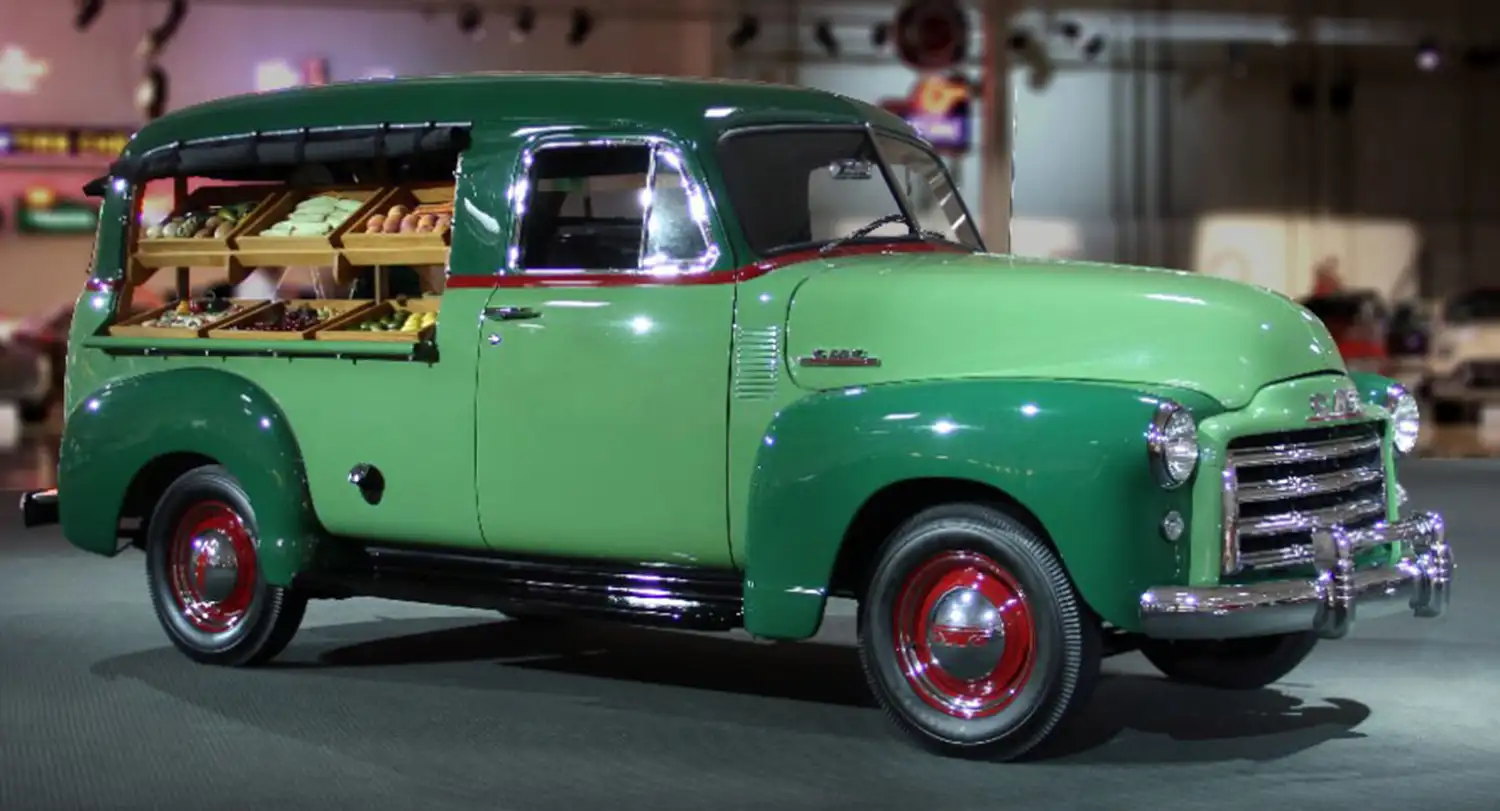 GMC trucks were built to various manufacturer and customer specifications. This fully restored and authentic Canopy Express Model was just one of some 24 factory offerings available in the two series of the GMC truck line.
This ½ ton Canopy Express truck harkens back to the days when fruit/market vendors brought their wares to the city neighborhoods. GMC sold just over 100,000 trucks in 1951.
228 CID Inline 6, 100 horsepower.