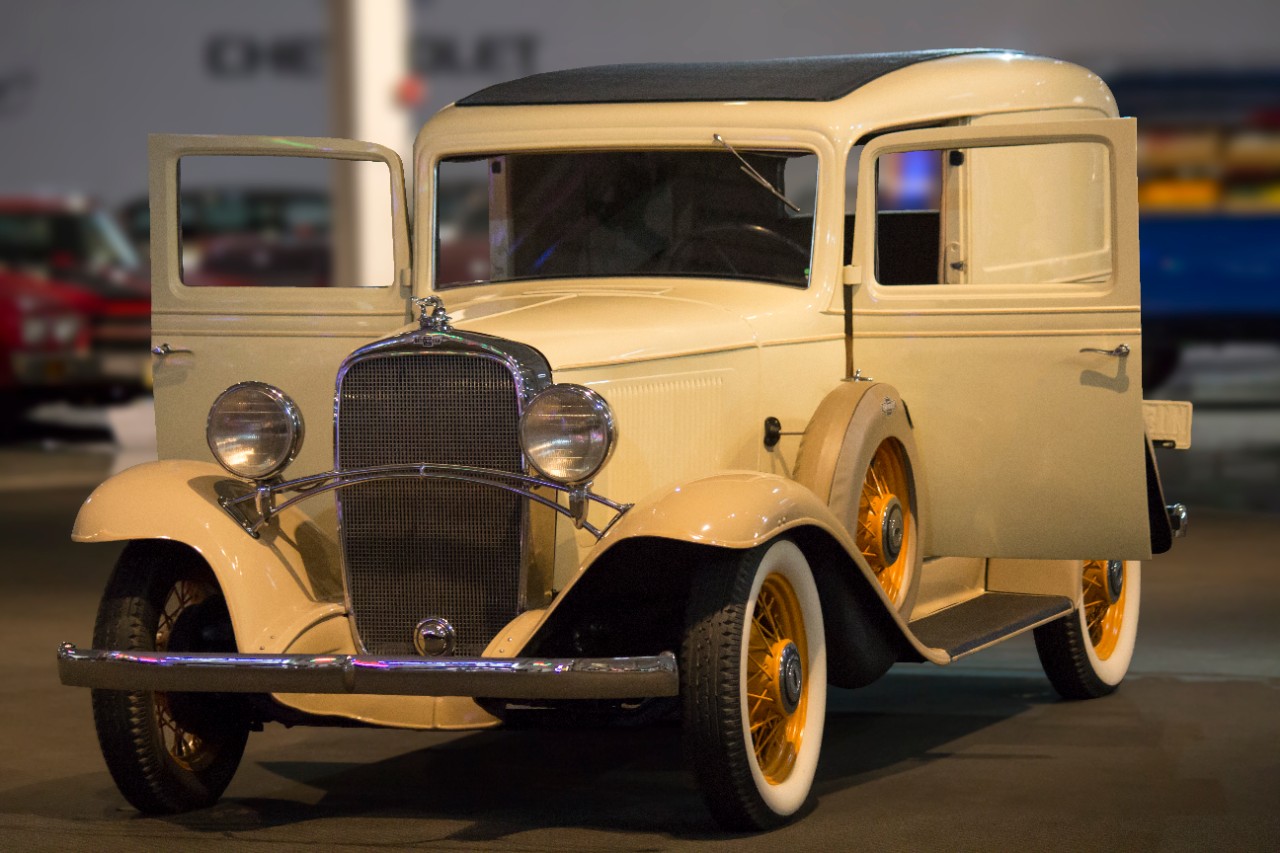 This truck is a 1/2 ton Special Panel Delivery truck. The appearance was completely new for 1933 with car type radiator grille, fenders and headlights. The "Blue Flame" six engine was more powerful.
These models had standard chrome headlamps and radiator shells, chromed bumpers and bright rear view mirror.
The interior load space was 72" x 45" x 48" and included insulation and a dome lamp. 3,628 Panel Delivery models were sold during 1933. Total Chevrolet light-duty truck sales were 99,880 units and that was nearly 50 percent of the light-duty truck market.
ENGINE: 206.8 CID Inline 6, 65 Horsepower