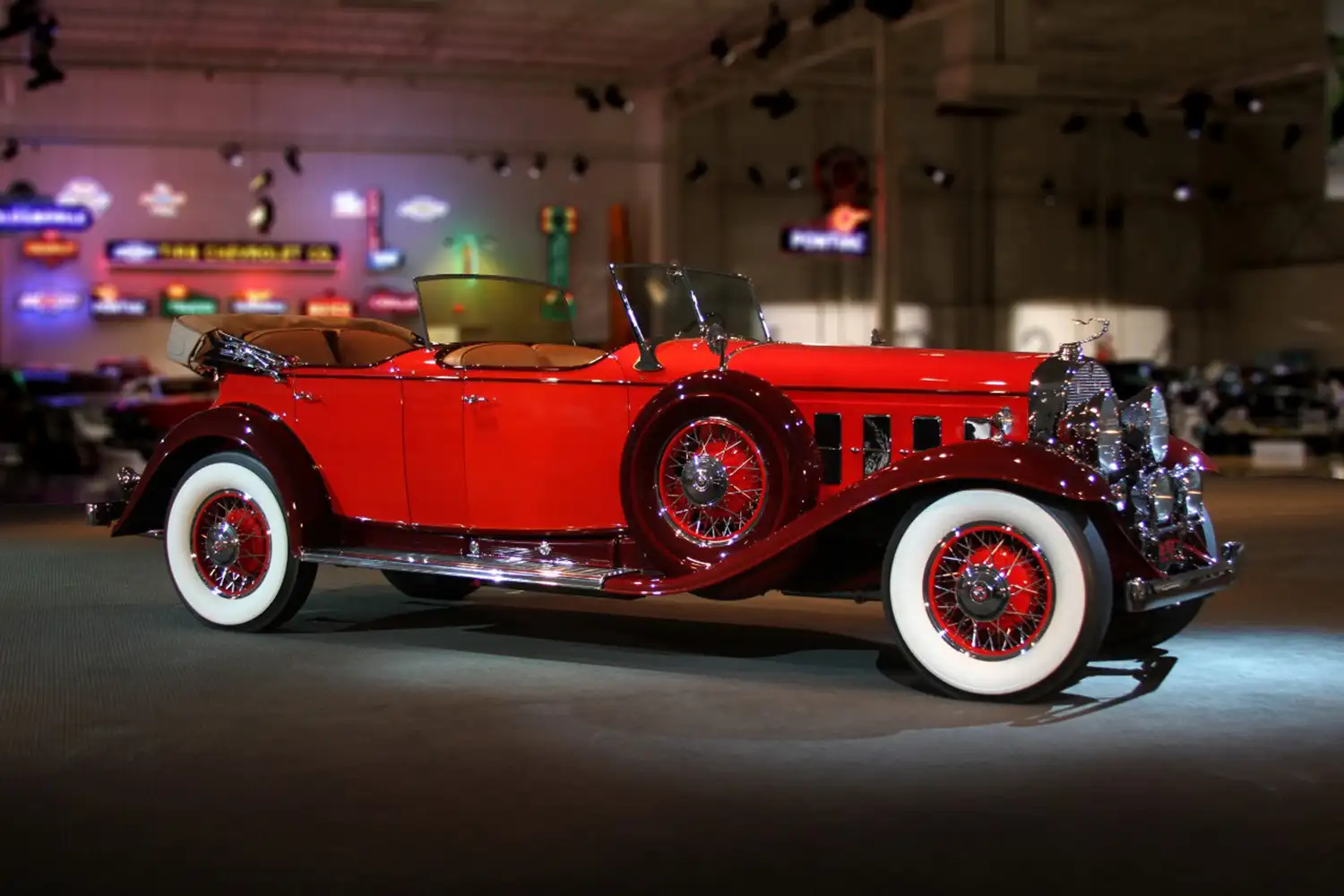 In 1930, Cadillac became the first domestic car manufacturer to release a production model version of a V16 automobile. Producing an astronomically-high (for the time) 165 horsepower, the Cadillac V16 model was available in 10 basic body styles, and nearly limitless color options.
Dripping with style and luxury, this model recalls a time when customers could put their personal mark on nearly every detail of their automobile. Body construction was carried out by coachbuilders and a wood frame supported the metal body.
Unfortunately for this Cadillac, the 1929 stock market crash had diminished its consumer base, and as a result, not many people could afford the $6500 price tag. This particular example of a 1931 Cadillac V16 can hit speeds over 80 mph, and was donated to the GM Heritage Center collection by its original owner, Augusta Little.