Known by many as the 'hot rod' Buick, the Series 60 Century model had the same wheelbase and body as the lower-priced Special series, but with added trim, amenities-and the higher horsepower Roadmaster engine signified by a fourth "port hole".
The model name came about with Buick's first 1936 Century model, named for its ability to cruise 100 mph.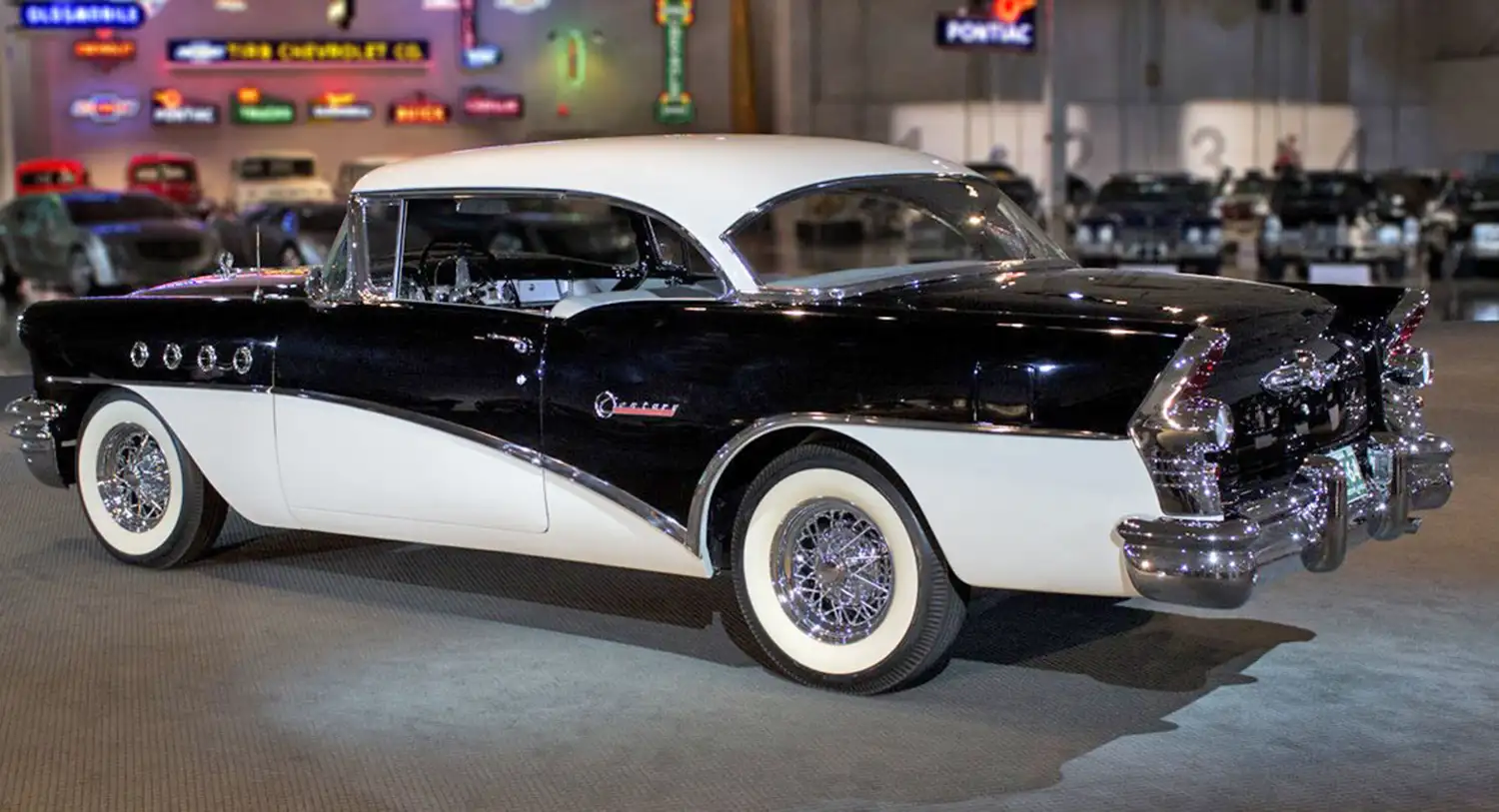 The favorite cops and robbers TV show of the 1950s, Highway Patrol starring Broderick Crawford, also immortalized the Buick Century. Crawford often drove Buick Century 'Black and Whites' in the show. It should be noted that the actual California Highway Patrol cars, were in fact, the Special 2-door Sedans with Century markings, Roadmaster engines and 3 speed manual transmissions.
WHEELBASE: 122.0 in (309.88 cm)
WEIGHT: 3805.00 lbs (1,725.92 kg)
ENGINE: 322 cid, ohv V8, 236 hp