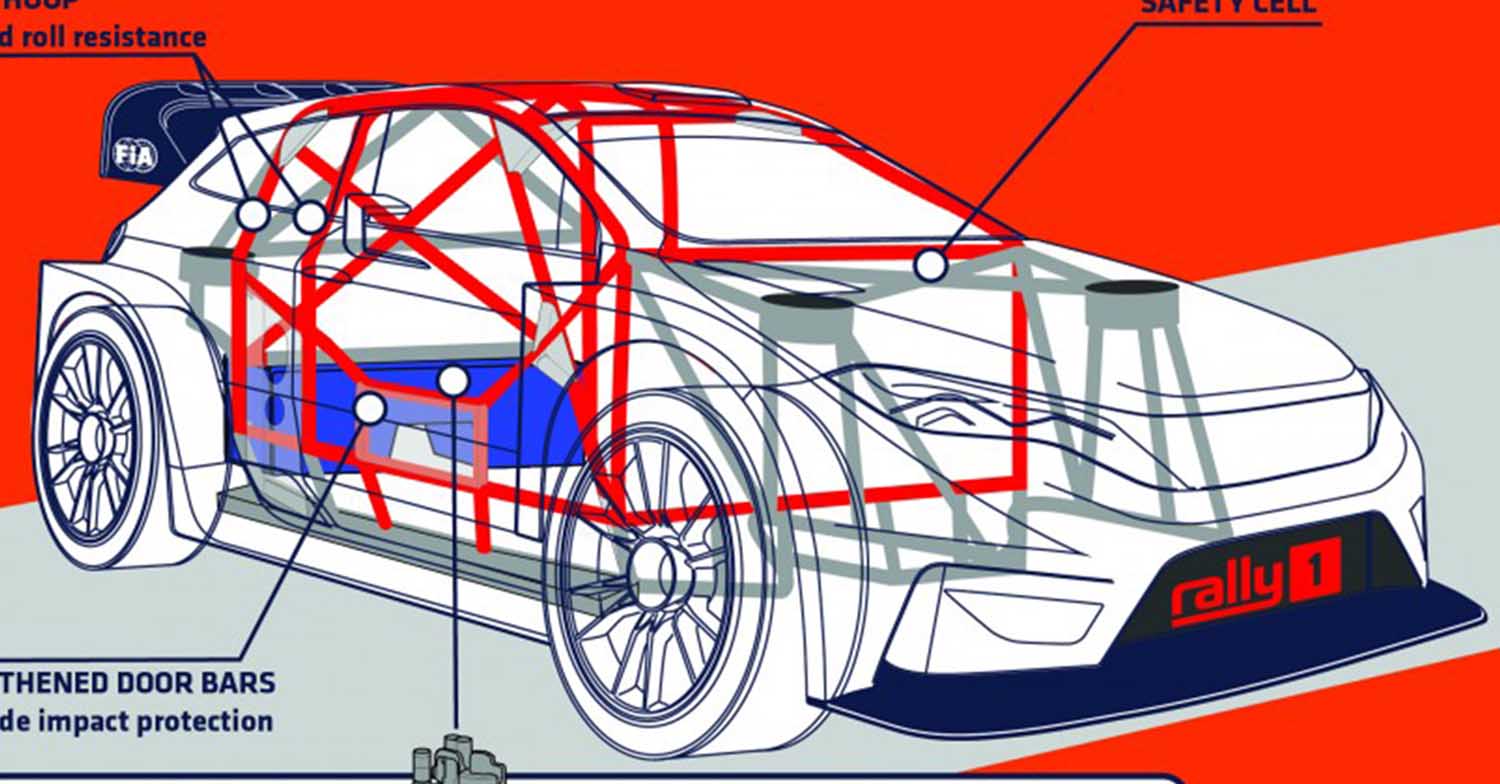 The three-year agreement includes a shared contribution to the development costs of the technology for this new era, which will have a strong focus on safety, cost management and sustainability.
The Rally1 category continues to gather momentum ahead of its planned 2022 roll-out, with the commitment from the series' current manufacturers coming as a new milestone following the approval of the technical regulations by the World Motor Sport Council and the confirmation of the safety cell details with the conclusion of the physical crash testing.
The three automotive firms have agreed to a set of principles in the form of a "new deal" that formalizes the close collaboration between all WRC stakeholders – manufacturers, WRC Promoter and FIA – started in 2019, when the introduction of hybrid technology in 2022 was announced.
In this joint initiative, the FIA and WRC Teams are committing equally to the development of the hybrid technology that will be incorporated in the new-generation cars. In addition, the FIA introduces an innovative partnership model based on a three-year cycle, unlike the current annual commitment, which will offer better stability and planning opportunities as well as a new marketable asset for all parties.
Through this model, the participation in the FIA World Rally Championship will shift in 2022 to a numerus clausus system of four slots, with each of the three current manufacturers and the FIA owning one slot.
While securing the commitment of the three current manufacturers until 2024, the FIA reaffirms its determination to developing new stability and cost-effective solutions at difficult times commercially.
Jean Todt, FIA President, said: "The FIA World Rally Championship is on the brink of reaching an important milestone with the new-generation cars, Rally1, coming in 2022. A switch to plug-in Hybrid power reflects the latest trends in the automotive industry, at the same time making the sport more sustainable. This was made possible owing to the joint efforts of the Manufacturers and the FIA. The fact that all three of the brands currently involved in the championship committed for a further three years proves that world rallying is heading in the right direction. Thanks to everyone who contributed to this achievement. And this comes together with the transition to sustainable energy, which is one of the main objectives of the FIA and its Purpose Driven movement.