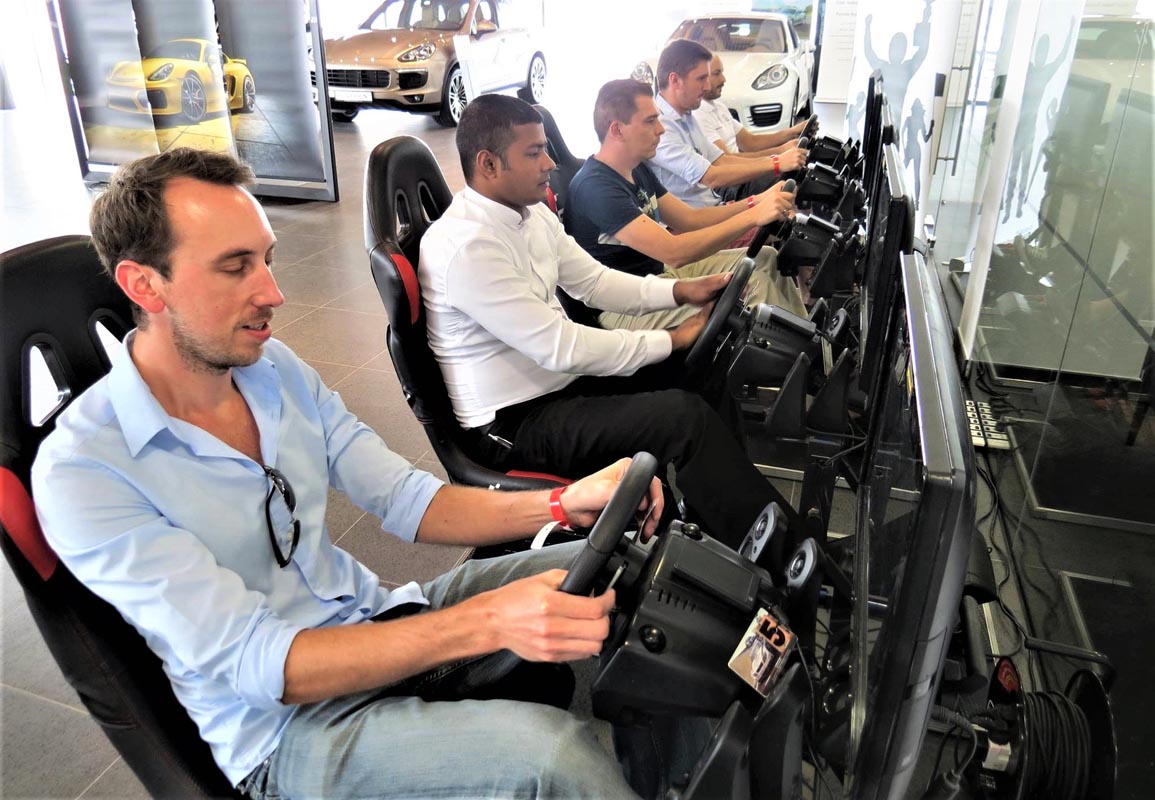 The UAE's growing community of virtual racing enthusiasts can test themselves against the best talent from across the GCC region when Esports breaks new ground in Dubai next month.
The #NoFilterDxb Esports Tournament 2021 was launched today as part of the city's spectacular new-look motor show and lifestyle event being staged by Dubai World Trade Centre (DWTC) from 24-27 November.
Taking place at the iconic Dubai Harbour one week ahead of the the greatly anticipated UAE Golden Jubilee weekend, #NoFilterDxb is perfectly suited to including an international Esports event in an action-packed programme of experiences.
Organised by Pole Position Events Management, the region's first combined online and on-site Esports racing event gives enthusiasts the chance to qualify through a series of compete-at-home time attacks and multiplayer battles broadcast live on YouTube.
The tournament reaches its climax during a pulsating schedule of on-site finals taking place over the four days of #NoFilterDxb at Dubai Harbour, with a prize fund of AED20,000.
"Enthusiasts from across the GCC region are invited to compete against the best in the UAE, and prove themselves in a highly competitive new Esports racing environment," said Pole Position's managing director, Ryan Trutch.
"We're grateful to Dubai World Trade Centre for the opportunity to showcase the best in
digital motor racing at their impressive new motoring and urban lifestyle event."
The launch of #NoFilterDxb Esports Tournament is part of the strategic plan by Pole Position to take Esports racing in the GCC region to a new level, creating genuine opportunities for the best drivers to enter real world motor sport.
The event is open to anyone with access to RaceRoom's free-to-play racing simulation on PC, or those taking the wheel of simulators at Pole Position's Al Quoz location in Dubai.
Beginning on 15 October, three 12-day overlapping rounds of time attacks will send those with the 20 fastest lap times into the live multiplayer rounds on YouTube, complete with actual commentary and race stewards.
They will be competing virtually on race circuits including the Red Bull Ring in Austria, Spa-Francorchamps in Belgium and Dubai Autodrome. The top 15 racers from each multiplayer round go through to on-site finals staged at a purpose- built race simulator location at Dubai Harbour.
Pole position aims to establish Esport racing centres at locations across the region, and plans a series of high profile race tournaments to help grow a grassroots movement in conjunction with traditional motorsport.
To finance its expansion plans throughout the GCC region, the company recently launched a crowdfunding drive on the Eureeca.com investment platform and achieved more than 30% of its target.