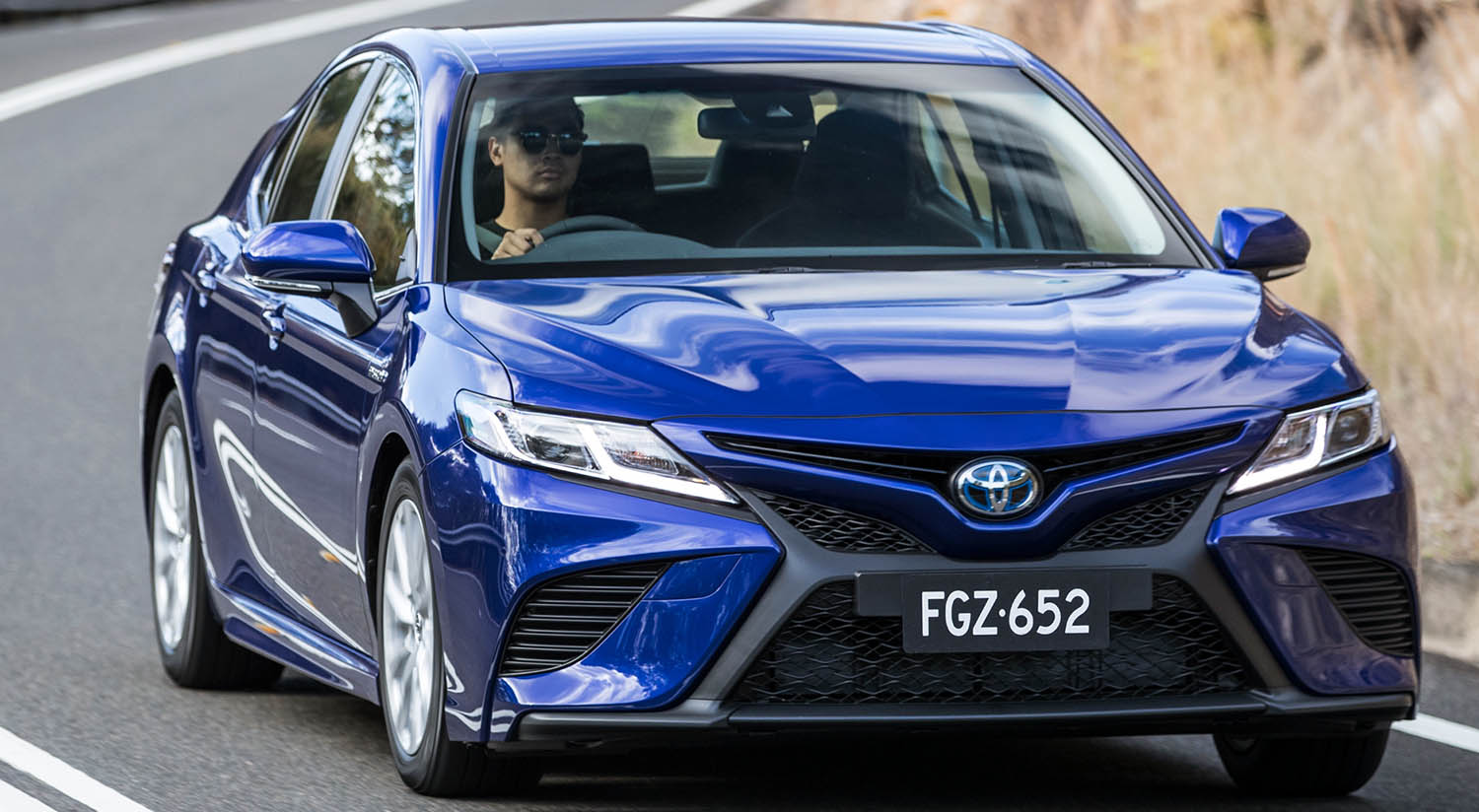 There are some cars that are winners right out of the box. Iconic models that keep going and going, that garner public adoration from the start, and are produced in their hundreds of thousands to meet continuous demand from dedicated fans. However, an iconic model doesn't have to be eye-catching, quirky or a one-off – sometimes, manufacturers just get things right. And that's what happened with Toyota Camry.
Toyota have decades of experience in producing cars that drivers love. Why? Well, mainly because they pour their heart and soul into development. No Toyota is released onto the market before it's ready, so drivers know that a Toyota will perform to the manufacturer's specifications, has had all the bugs ironed out, and is reliable, economic, and stylish.
However, the Camry adds an extra plus-point – it's sporty too. The Camry is a real driver's car, and that goes part of the way to explaining why it continues to be so popular today, nearly 40 years after the first Camry hit the road.
Smooth suspension
For a sporty sedan, the Camry has exceptional ride quality. It's specially tuned suspension gives a cushioned, comfortable and bump-free ride that manages to avoid feeling too detached or soft. The driver gets all the road feedback they need but anyone drinking a can of fizzy cola in the back need not worry too much if the car goes over a pothole!
The use of a direct-shift, 8-speed automatic transmission in the 2.5 and 3.5-Litre V6 versions means silky-smooth power delivery through the entire range without any jerkiness. Team that up with three different driving modes for around town and the open road and you have a car that feels at one with the driver, even when things get twisty.
Power when you want it
The Camry has a reputation for being a wolf in sheep's clothing. It may look like a simple sedan, but under that exterior lies a powertrain that delivers exceptional horsepower and torque in equal measure. Even the Hybrid model packs quite a punch, with an Atkinson cycle TNGA 2.5-Litre four-cylinder Dynamic Force engine or a 3.5-Litre V6 engine with D-4S fuel injection system to choose from.
As for engine reliability, well, this is Toyota we're talking about, so you can be certain that breakdowns will be few and far between in the Camry, with thousands of trouble-free kilometres between regular services.
Simple to maintain
The Camry is an easy car to own, which is one of the key reasons why so many people love it. Drivers want a car they can get into, turn the key (or push the start button), and go. That's exactly what the Camry delivers, and has been doing so for nearly 40 years. With full manufacturer's warranties available and a team of expert Toyota service specialists on hand at Al Futtaim Toyota to take care of those regular services, your Camry should give you years of trouble-free motoring.
Elegant interiors
The old Camry had a reputation for being a bit bland when it came to looks (even Toyota admitted as much!). However, the latest generation is sportier, more angular, lower and with a much more aggressive road presence that makes it a design icon as well as a pleasure to drive. The design team have worked overtime on the new 2021 model, and it's leaner, meaner, and much more eye-catching than its older siblings.
Inside, the cabin is elegant, refined, and finished to that legendary Toyota standard. You won't find any loose stitching on the seats or nasty-looking knobs in a 2021 Camry. For car owners, it's the little things that matter as much as the performance, economy and looks, so high-tech infotainment centres, practical storage, and plenty of leg-room make the Camry a winner.
They're also incredibly safe for a sports sedan, with curtain airbags, a host of driver-friendly safety tech, and an excellent ENCAP safety rating.
All of these ingredients come together to make a perfect recipe for success. The Camry always has been, and still is, one of the most popular models in the world.