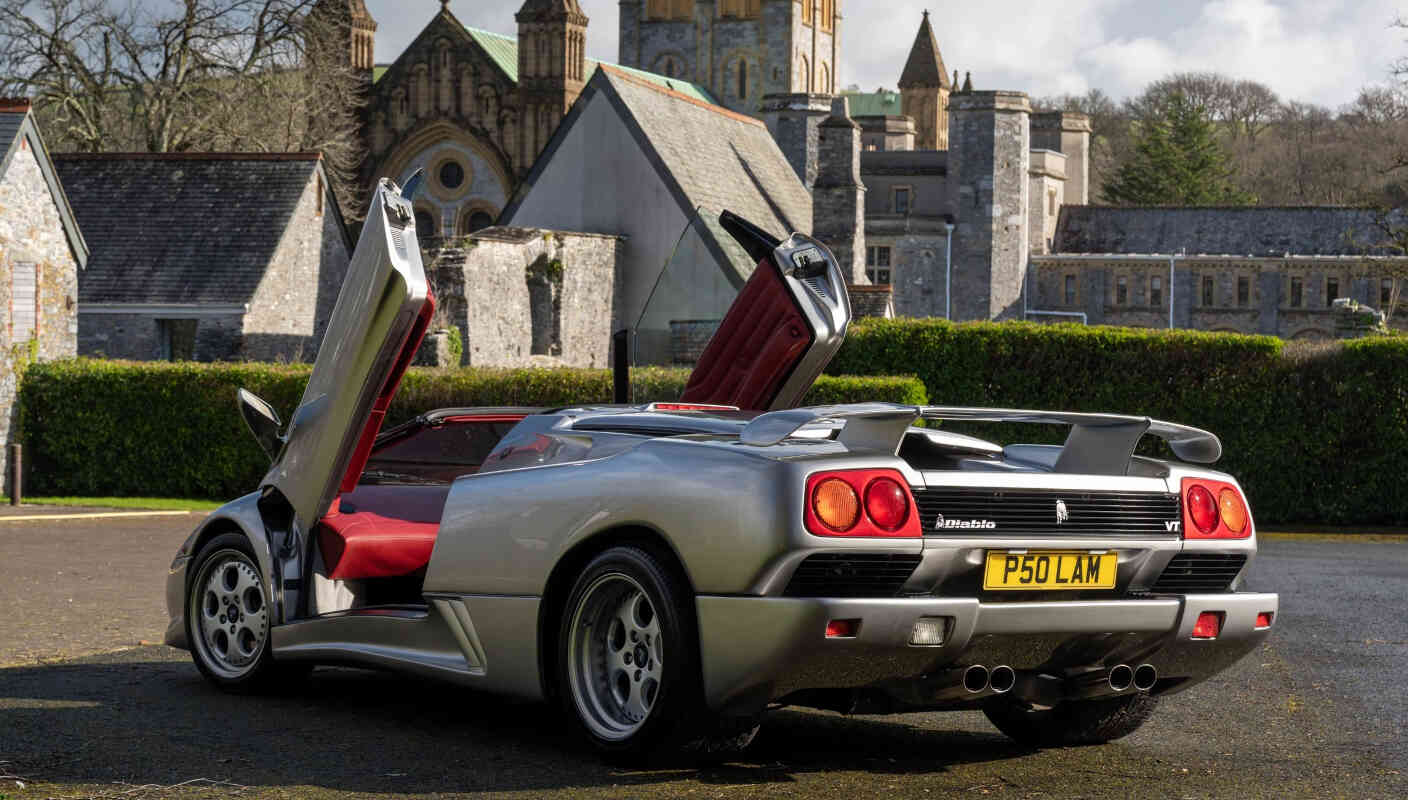 A host of rare and exotic high-performance vehicles are currently up for auction on Collecting Cars in the new Supercar Sunday Collection.
Establishing itself as the leading online marketplace for performance cars worldwide, the exciting online event sees remarkable cars on offer from the UK, continental Europe, Australia, Malaysia and the USA.
The selection includes various examples of the Porsche 911 GT3, high-performance models from McLaren, Lamborghini and Ferrari, and a collection of stunning modern era rarities.
1992 Ferrari 512 TR – Owned by Chris Harris
This classic supercar was the evolution and replacement for the Testarossa and is powered by a thrilling 4.9L flat-12 engine producing 422hp. Owned by Top Gear presenter Chris Harris and sold with a recent cambelt service and comprehensive history.
1997 Lamborghini Diablo VT Roadster
A wonderfully presented and uniquely specified example of the iconic 90s supercar, benefitting from a recent service and with low mileage from new. Powered by a monstrous 5.7L naturally aspirated V12 with a claimed top speed of 204mph.
This 964-era RUF 911 RCT is the genesis of the RUF RCT model, previously owned by Alois Ruf Junior. Of the 100 or so RCTs built, this car remains the only wide body example with four-wheel drive.
2004 Mercedes-Benz SLR McLaren
A rare and widely-celebrated super GT kept in storage from new and has covered just 1,264 miles to date. Previously part of Michael Fux's 'Horse Power Farm' collection, the supercar has benefitted from regular in-house maintenance.
A thrilling road-legal replica of the iconic Group C and IMSA GT Prototype Porsche 962 and built for road use by renowned German tuner Koenig Specials.
Auctions will end on Sunday 20th March, which also coincides with the first day of spring in the Northern Hemisphere – what better opportunity to blow away the cobwebs in the warmer weather than with a new supercar.
Edward Lovett, founder of Collecting Cars, said:
"Supercar Sunday is a new initiative that highlights the breadth and depth of our top-tier automotive auctions around the globe, celebrating the fact that Collecting Cars is now the leading marketplace for buyers and sellers of high-performance vehicles. It also reflects our rapid growth, from a position of having one or two such vehicles per day when we launched, to now being able to offer 42 supercars in a single evening."