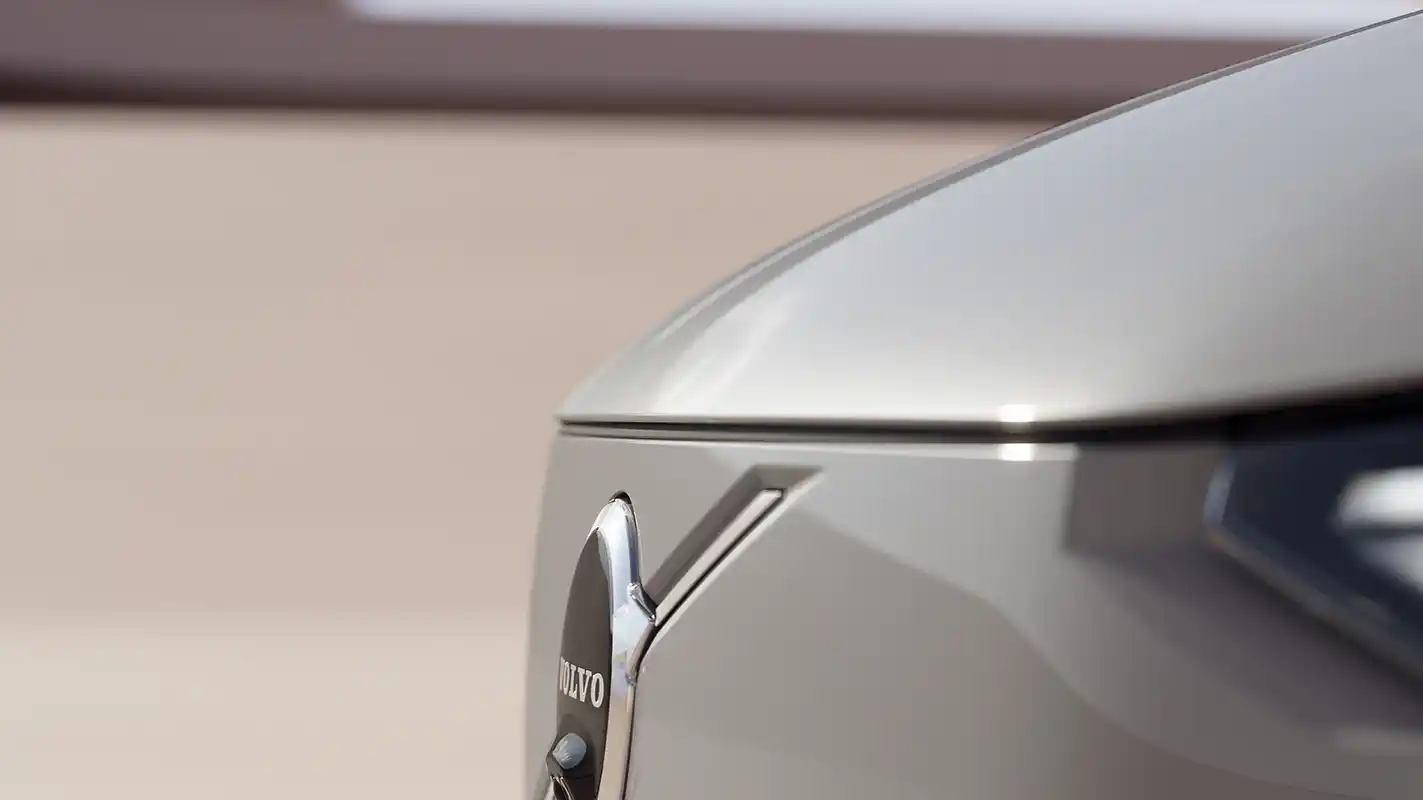 In every Volvo car, form, function and technical innovation are in perfect harmony. This is especially true for our upcoming fully electric Volvo EX90.
Our Scandinavian design approach is straightforward. This new flagship SUV is designed to fulfil a purpose: to be an elegant, efficient fully electric family car, with a higher standard of safety than any Volvo car before it.
But as our in-house designers and generations of other Scandinavian designers have proved many times before, practicality and safety doesn't have to come at the price of aesthetics.
One of the most prominent examples is how we've integrated the lidar, which comes as standard in the Volvo EX90. Lidar is a remote sensing system that uses a pulsed laser to precisely measure ranges and it can detect, for example, pedestrians up to 250 metres away.
As we work towards introducing unsupervised autonomous driving, lidar is one of our safety cornerstones.
"It was a design challenge to integrate lidar in a way that both looks good and is optimal for its safety applications," says T. Jon Mayer, our head of exterior design. "It's the car's eyes, and while you could have them around the grille area – which would be equivalent to having eyes on your knees – it makes much more sense to have them as high as possible on your head so you can see as much as possible. That is why, together with our engineers, we decided to integrate it in the roofline to maximise its effectiveness."
Streamlined to improve range
When shaping and forming an electric car's exterior, that presents an opportunity to use design to increase its efficiency.
A good electric car has a slippery, smooth and streamlined surface – aerodynamic drag is the enemy of efficiency. We've designed the Volvo EX90 with the ambition to optimise its driving range, concentrating on cutting drag and wind resistance.
The sleek and rounded front, combined with elements such as flush glazing and door handles, ensures that air flows uninterrupted towards the rear. These are things that affect the so called drag coefficient, used to illustrate the car's aerodynamic efficiency.
Thanks to these exterior design choices, the Volvo EX90 achieves a drag coefficient of 0.29 – for the uninitiated, that's considered a very competitive number for a large, 7-seater SUV.
"We've taken inspiration from yacht design to outline the Volvo EX90's beautiful and sleek proportions," says T. Jon Mayer. "If you look at the front, it's proud and confident – inspired by a sailboat's ability to shear through the ocean's slamming waves. But it's also rounder overall, which enables the air to flow around the car more efficiently."
A calm and understated confidence
For many of the design choices on the Volvo EX90, the source of inspiration ties back to our Scandinavian roots.
The long and light days of Scandinavian summers, mirrored by dark and gloomy winters as the seasons change inspired us to include a panoramic roof and lots of glass in the cabin, letting as much light in as possible.
Those winters are not only dark, but cold. When picturing a biting cold outside, it's easy to imagine a cozy fireplace.
"We've put a lot of effort into the illumination inside the EX90, trying to create a warm interior and a somewhat colder expression for the exterior," says T. Jon Mayer. "It's also connected to how people in Scandinavia might be perceived. There's a calm and understated confidence that can read as cold at first – but once you get to know people, you find that they're really warm. That very same confidence is exactly what we're trying to convey in the expression of our cars."
The upcoming Volvo EX90 will be revealed on November 9 in Stockholm.