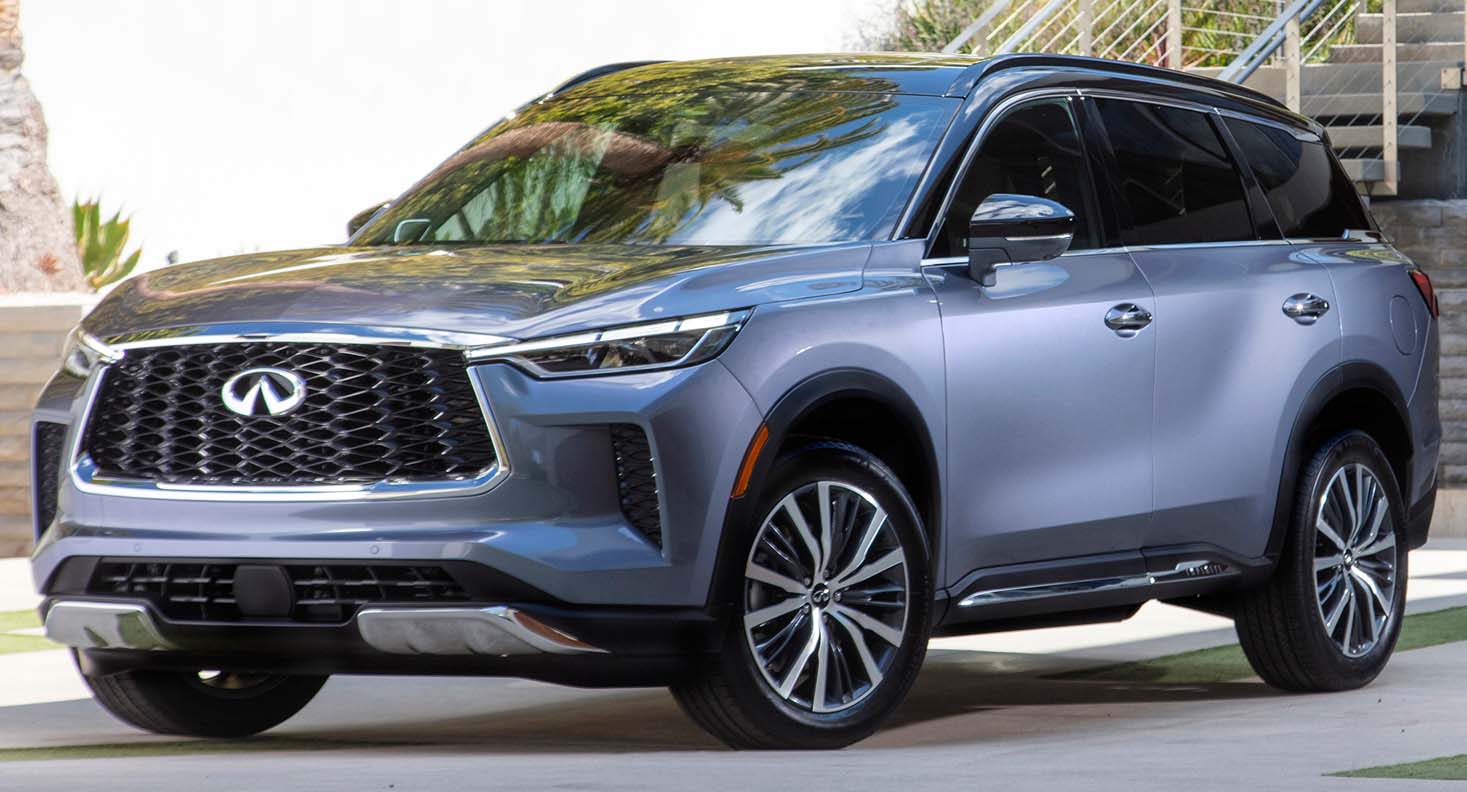 Tasked with building a three-row luxury SUV to empower busy women to conquer life in style, INFINITI looked no further than its own team of expert engineers, designers, executives, and parents.
In an engaging, four-part short-film series, "The Voices of QX60: Meet the Women Who Powered the All-New QX60," INFINITI brings to life the talent behind the all-new three-row family SUV. INFINITI created a perfectly suited vehicle to handle the challenges of customers' busy lives — from school runs, to meetings on the go, to effortless family road trips.
"There are so many hands involved in a new car before it reaches our customers. As the human brand we are, it was important that the all-new INFINITI QX60 be a true reflection of the multifaceted, busy businesswomen with families that it was built to serve. This series allows us to showcase some of the many women who were able to draw from their own lives to ensure the QX60 would hit the mark and help our customers Conquer Life in Style," said INFINITI's Global Head of Brand, Marketing and Communications, Wendy Orthman.
In the films, INFINITI teammates Senior Design Manager Michelle Christensen, Director for
Pricing and Incentives and Model Line Management Trisha Jung, Color Designer Sayuri Nakashima, and Reliability and Durability Test Engineer Heather Kniep bring viewers inside the processes that developed the serene, intuitive all-new INFINITI QX60.
Developed specifically to Conquer Life in Style, the all-new INFINITI QX60 was sharpened and smartened by teammates worldwide, attuned to the rigors and demands of a versatile family
vehicle.
INFINITI Senior Design Manager Michelle Christensen talks through her role as lead designer for the QX60's inspiration, the QX60 Monograph concept. Christensen relays the confidence found in the QX60 proportions and stance, a signature trait for the all-new QX60's overall aesthetic.
Director for Pricing and Incentives and Model Line Management Trisha Jung discusses her busy career and need for a vehicle such as the QX60. In developing the QX60, Jung discusses how INFINITI teammates worked together to produce an intuitive vehicle that meets owners' demands such as herself.
In Japan, INFINITI Color Designer Sayuri Nakashima tells us how her color and material selection enhances the QX60's serene cabin. Inspired by nature and Japanese design, Nakashima complements the QX60's stunning exterior with organic shapes and themes inside, projecting confidence and poise wherever the three-row SUV goes.
In the U.S., Durability Test Engineer Heather Kniep talks about her role in testing the QX60's confident and new all-wheel-drive system. Thorough attention to detail was critical in the QX60's development, and Kniep says her passion for engineering and cars shines through in the product that she's proud to offer to customers.
The four-part, short-film series can be found on INFINITI's YouTube and social channels from January 27.