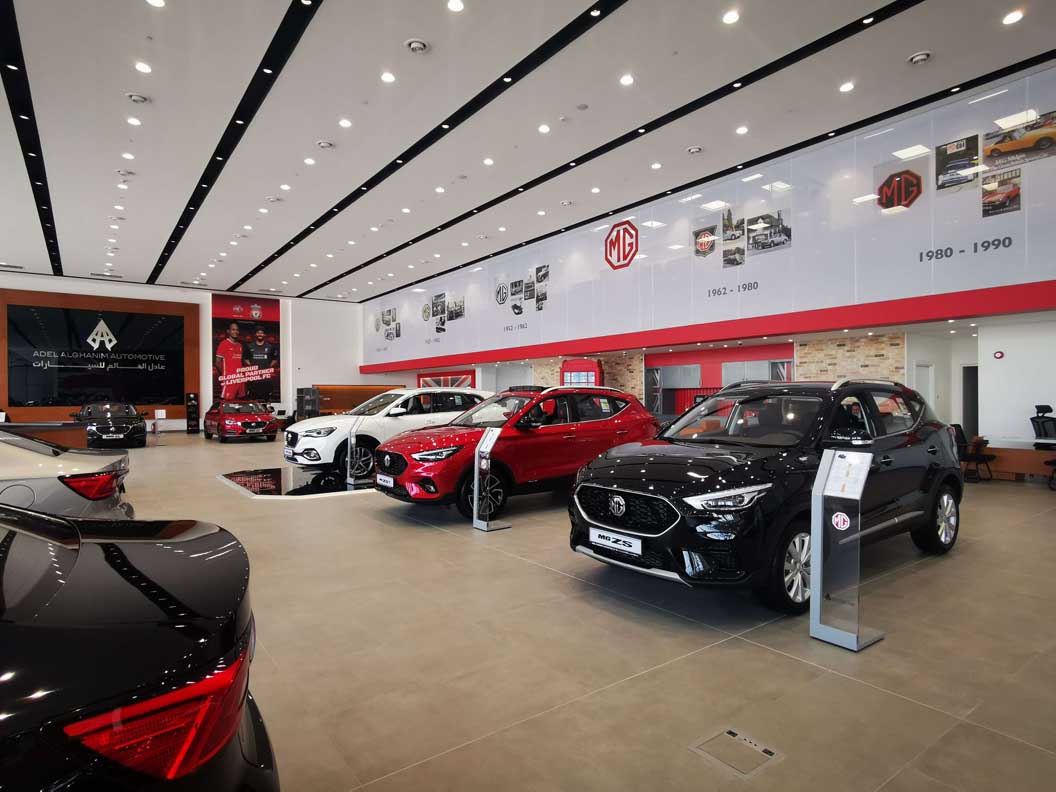 The official distributor of MG Motor in Kuwait, Adel Alghanim has opened a new MG showroom and service facility. This will be MG's flagship, and the biggest of its kind in the GCC as the brand expands its operations across the region. The investment in this new flagship facility is worth more than $20 million.
The new, 4,000 sqm state-of-the-art 3S facility includes a showroom, service centre and spare parts centre, and is located in Al-Rai, Mohammad Bin Al Qasim St, offering customers a unique experience.
The new showroom has the capacity to display 18 vehicles. The customer experience has been tailored to ensure that each visitor receives a uniquely personal experience. Adel Alghanim's expert sales team has joined the brand from a range of premium brands ensuring they are highly trained.
Designed in line with MG's new brand positioning, the showroom has one lounge and the service centre has another lounge both designed to maintain safe social space.
The lounges are designed to reflect a modern car-café concept, a consistent feature across all new MG showrooms and facilities. Customers in the service centre lounge can watch their cars being serviced through glass walls.
All cars are properly sanitised, and social distancing guidelines are implemented as per government rules and regulations.
The showroom will display MG's latest and newest product line up, including the seven-seater flagship MG RX8, the new compact crossover MG ZST, the MG HS, the MG RX5, as well as popular sedan models, the MG 5 and the MG6.
Marzooq Alghanim, the president of Adel Alghanim, said: "The new flagship 3S facility combines the showroom, service centre and spare parts workshop, and it marks a new milestone in the incredible success story of MG in the Kuwait market.
MG has achieved significant year-on-year growth in each of our ten years of partnership, and we expect to continue this positive trajectory over the coming decade.
The significant investment in this facility is aimed at increasing customer satisfaction and boosting MG's market share. We thank MG Middle East for their continued support and guidance".
In recognition of Adel Alghanim's outstanding contribution to growing the MG brand in Kuwait and the region, MG Motor Middle East will be granting them The First Flagship Showroom in The Middle East Award.
Tom Lee, Managing Director of MG Motor Middle East, said: "Over the past decade, the partnership between Adel Alghanim and MG Motor has grown increasingly stronger and closer. This significant new investment not only demonstrates this, but also highlights the confidence that exists in the brand in Kuwait. Moreover, customers can be reassured that they will be receiving a level of experience as good or better than any they can enjoy around the world."