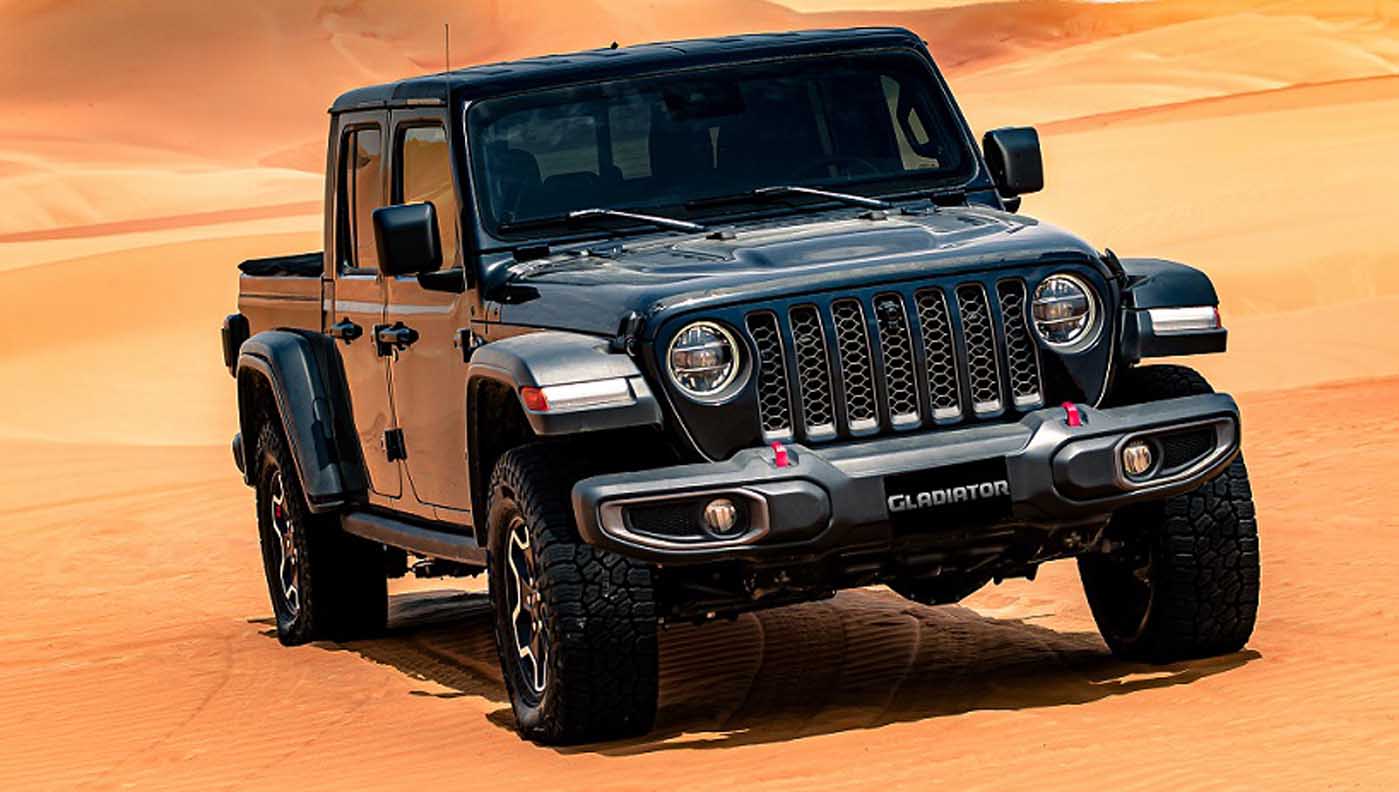 Al-Futtaim's Trading Enterprises has announced exclusive Ramadan offers on its wide range of Jeep SUVs. Running through the Holy Month, offers on Jeep will give adventure seeking motorists, an opportunity to own their brand-new Jeep SUV for a monthly installment starting from AED 1,391 per month and a 20 percent down payment.
For customers opting for a compact SUV this Ramadan, the Jeep Compass Longitude is available for a monthly installment of AED 1,391, featuring an unmatched combination of attributes including 4×4 off-road capability and advanced fuel-efficient powertrains. Boasting a premium and authentic Jeep design, the Compass offers superior on-road driving dynamics, open-air freedom, and a host of innovative safety and advanced technologies. Free first-year insurance policy will be offered on the Jeep Compass Longitude this Ramadan.
For AED 2,102 per month, customers can own a brand-new Jeep Grand Cherokee Laredo – the most awarded SUV ever and the vehicle that has long defined what a premium SUV should be. Legendary Jeep capability comes courtesy of four available 4×4 systems. Grand Cherokee's exterior design – complete with available bi-xenon headlamps with signature LED daytime running lamps (DRL) – provide a premium appearance to the SUV.  The Jeep Grand Cherokee will be offered with free insurance on selected trims for the first year.
For Jeep Wrangler fans, they will also be able to benefit from Ramadan offers this year. The iconic Jeep® Wrangler – the most capable and recognized vehicle in the world – delivers unmatched off-road capability and is produced with more than seven decades of 4×4 engineering experience. Al-Futtaim's Trading Enterprises is offering customers the chance to own Jeep's Wrangler 2-Door Sport for AED 2,299 per month, the Wrangler 4-Door Sport for AED 2,495 per month. Both models are offered with a free accessory voucher, giving customers an opportunity to customise their Jeep Wrangler as they like.
For the Jeep Gladiator, which is an extension of the Wrangler family, Trading Enterprises is offering the signature Sand Runner model; the most capable Gladiator yet and the first Desert Rated Jeep vehicle, for a monthly installment of AED 3,555.
Oscar Rivoli, Managing Director of Trading Enterprises, said, "As ever, our focus is on delivering the best possible experience to our customers. Every year, the holy month of Ramadan inspires us to go the extra mile to engage with our customers and give them an opportunity to explore and join the Jeep community in the UAE. We place a huge amount of importance on building relationships with all our customers, and we look forward to welcoming them at our Jeep showrooms. I wish all our customers, and their families and friends a blessed Ramadan."
As part of the Trading Enterprises' Ramadan offers on Jeep, customers will also be able to avail the company's exclusive offer of a hire purchase facility of five years. This offer is coupled with a complimentary service package, up to five-year or 100,000 km warranty, five-year or 100,000 km roadside assistance, in addition to free registration for the first year.
For more information on this deal, visit any Trading Enterprises Jeep showrooms in the UAE, contact Jeep sales team at 800 5119 or visit https://www.tradingenterprises.ae/jeep