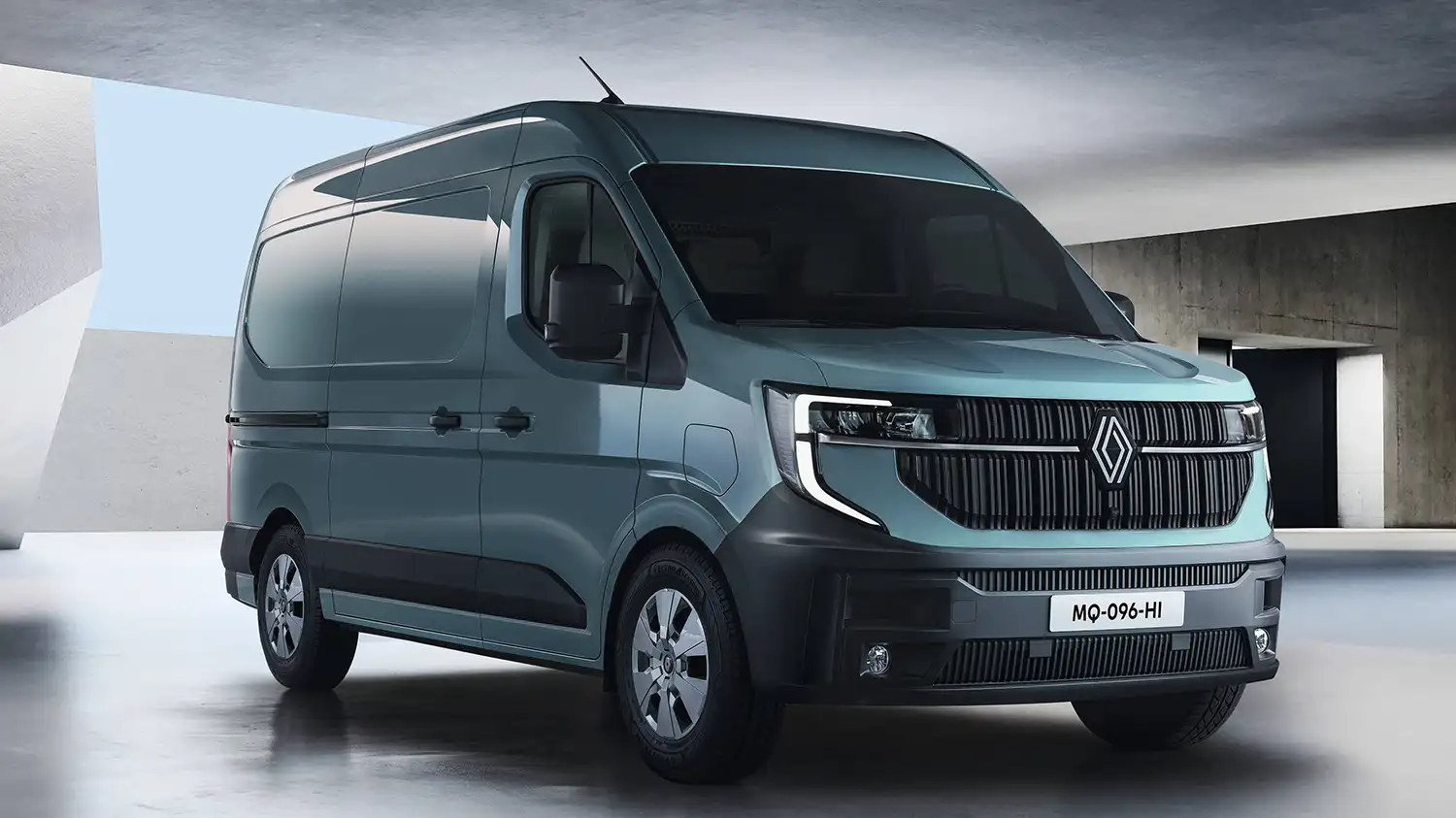 Renault has sold over 3 million Master vans since 1980, manufacturing them exclusively in Batilly, eastern France, since the model's introduction.
The Renault Master's success over these 40-plus years and three generations has ranked it as a long-standing leader in its category in Europe. Renault Master vans have found their way on to the roads of more than 50 countries, including South America, since 1990. The fourth-generation version is set to extend this success.
INNOVATIVE DESIGN
AN INTERIOR THAT DOUBLES AS A WORKSTATION
The All-new Renault Master's high-grade interior mirrors that of a passenger vehicle. The S-shaped dashboard facing the driver adds to the air of spaciousness. The materials have a premium feel and the 10-inch screen – which comes as standard across the line-up – adds a visually pleasing high-tech touch. Dark upholstery enhances the contemporary, ultra-modern style.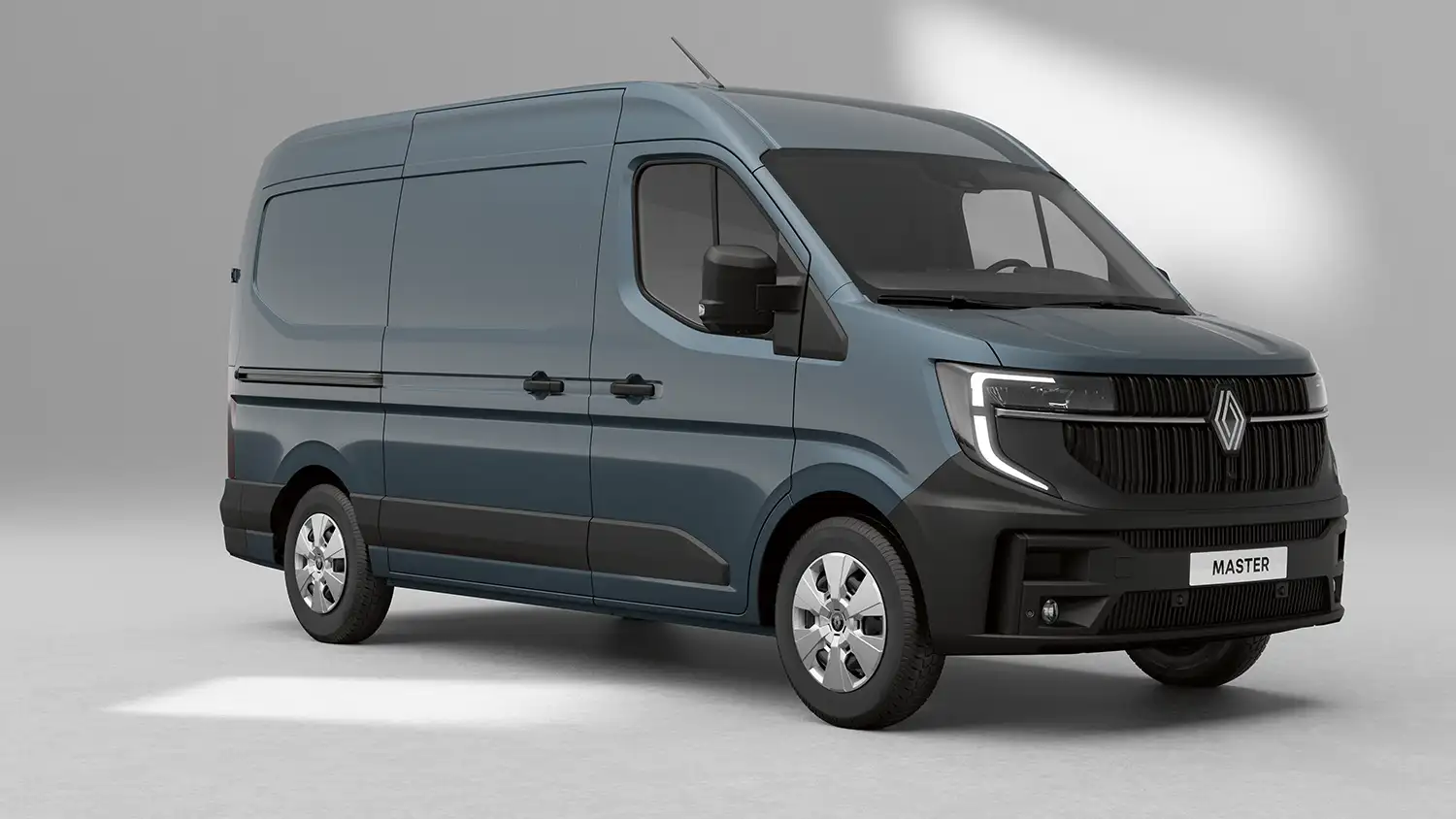 The steering wheel is from the Renault passenger vehicle range, and is adjustable for and reach. Automatic versions now have the transmission controls on the steering wheel, opening up even more space in the centre console.
The 135 litres of total storage space – a 25% increase – ranks this generation as the market leader. The available space is spread across the dashboard, side cupholders, glove-box drawers, cab-ceiling slot and two storage tiers in the doors.
The All-new Renault Master effortlessly turns into an office on wheels. The back of the middle seat folds down into a desk, the base houses a slot to store a laptop, and there are USB-C ports to power devices. Every detail is intended for intensive everyday use. The non-abrasive and sturdy TEP-lined seat edges, for instance, make it easier to get in and out of the van and are highly resistant to wear. The ample choice of seats includes suspension and swivelling variants, individual seats and three types of benches (two fabric and one TEP).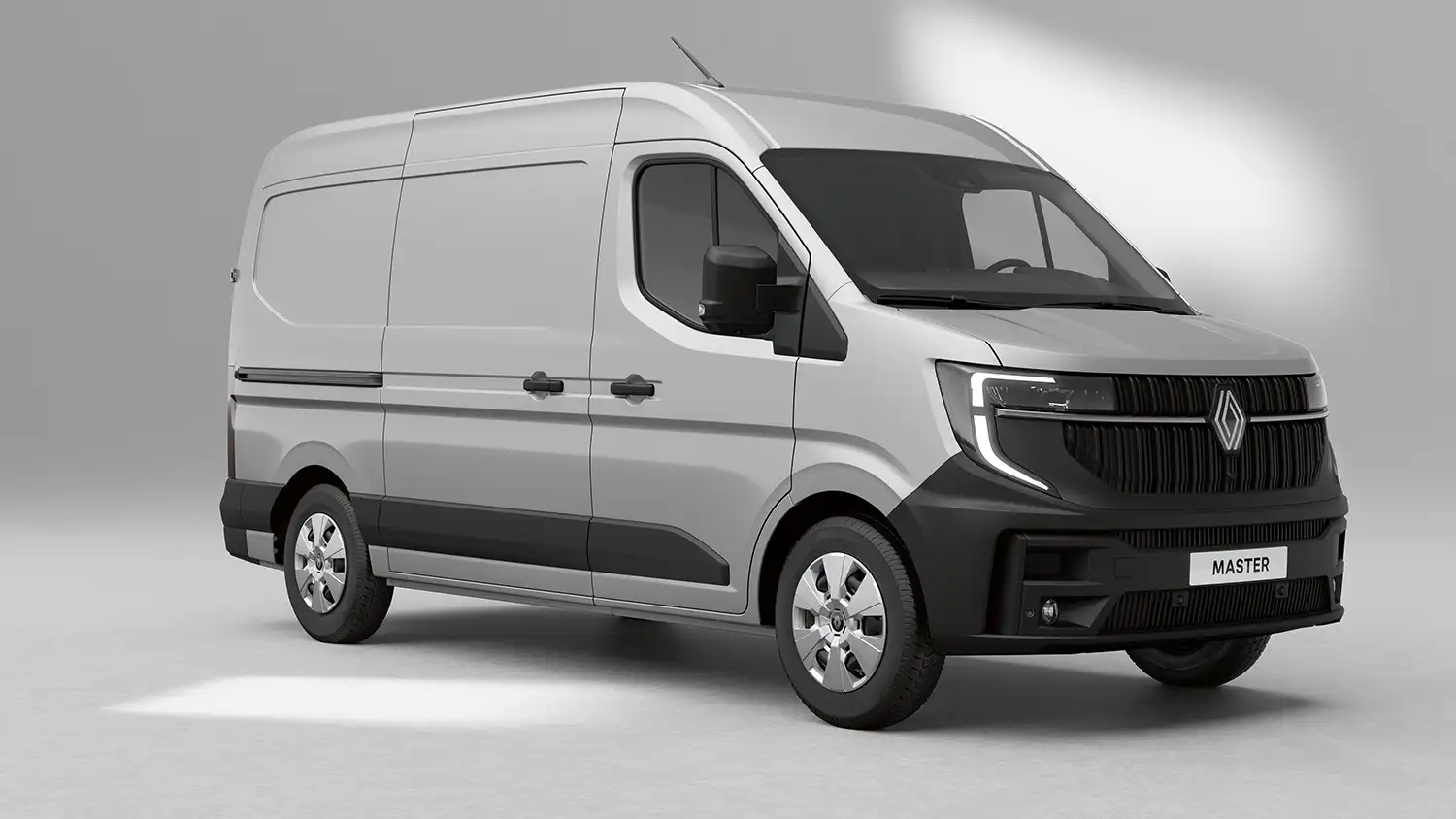 DISTINCTIVE EXTERIOR STYLING
The All-new Renault Master's show-stopping design adds a clearly defined identity, attractive looks and a modern feel.
Its deign also conveys dependability, durability and safety. Its distinctive front end includes Renault's new logo and the extra-large full-LED headlamps in the signature C-shaped array around the grille. A U-shaped inset below the grille can be grainy black or, in higher trim levels, the same colour as the body. Customers have a choice of seven body colours as standard and over 300 special hues.
The proportions have been meticulously fine-tuned to strike the right balance for each body type. The rear is narrower to optimise aerodynamics, but the rear opening and load area are remarkably large nevertheless. The rear window is asymmetrical – a typical Master feature – and the rear lights have a distinctive C-shaped pattern like the ones at the front.
A great deal of development work was invested into perceived quality and toughness. The fact that each side panel is a single part, for example, adds to the solid look – especially in the longer versions – and they are extra stiff so they will not warp. Perceived quality in the cargo area is also higher, spanning as far as the reinforcements and other internal details.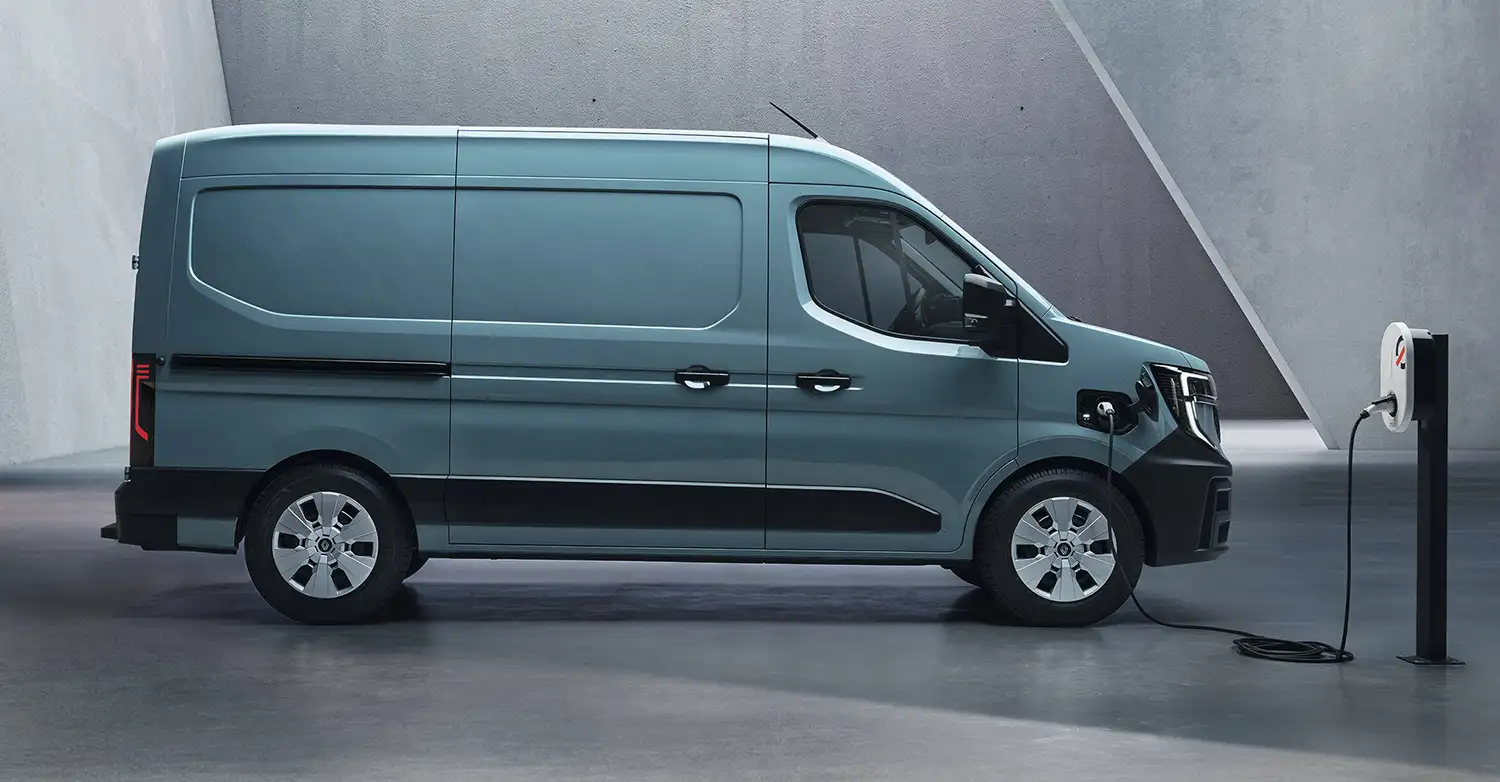 ENHANCED EFFICIENCY VIA ADVANCED AEROVAN DESIGN
All-new Renault Master's aerodynamics ensure it is at the top of its class in terms of efficiency, regardless of how it is powered. Its Scx is more than 20% lower, and substantially below that of the previous generation and all current rivals.
Even the smallest details contribute to the smoother design: the bonnet is shorter, the windscreen is further forward and tilted, the wing mirrors, air intake ducts in the bumper and roofline slope are streamlined, and the rear is narrower. The sharper aerodynamics have also improved acoustic comfort in the interior.
As the vehicle is too large for the wind tunnel that Renault typically uses in Saint-Cyr, the aerodynamic development studies were conducted using 83% scale models. The full-size vans were then tested in a tunnel built to assess aircraft aerodynamics.
All this work has significantly improved efficiency in the 'real world'. The All-new Renault Master's CO2 emissions are 39g/km lower, and now below 200g/km. Its aerodynamics contribute to considerably lower energy consumption in the electric versions with a 20% improvement on the current Master.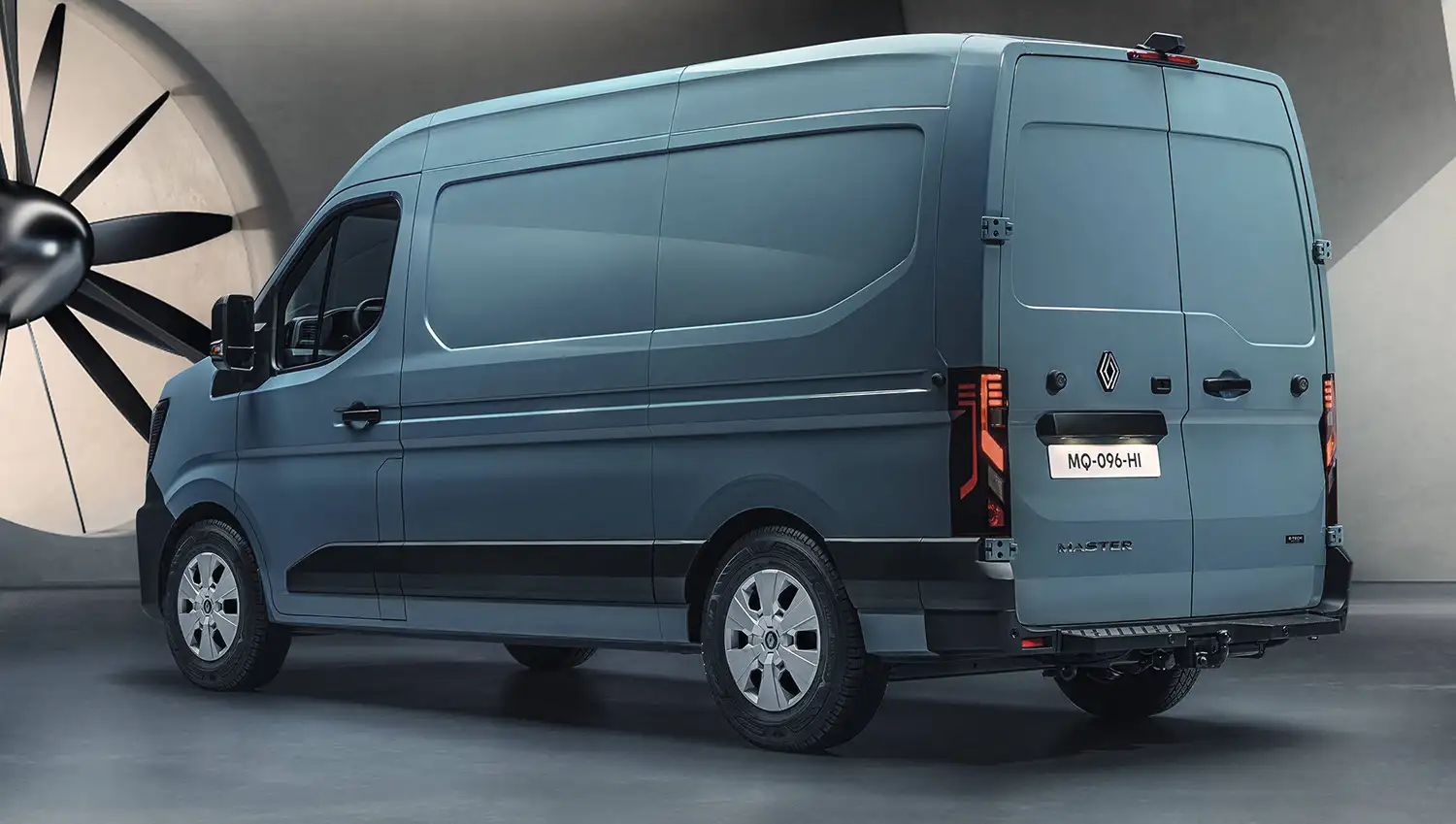 MULTI-ENERGY PLATFORM SUITABLE FOR A VARIETY OF DRIVETRAINS
Regardless of the powertrain they choose, customers of the All-new Renault Master will drive the most efficient vehicle in its category*. This will lower their operating costs, and their vans will also be able to carry an increased payload (up to 2 tonnes).
All versions are built on the same assembly line, which allows a great deal of flexibility to handle customisation requests. The All-new Renault Master is the only vehicle in its class to be made in France: the three energy versions and all the bodies come from the same line in Batilly (near Metz, in Eastern France). The powertrains and gearboxes are made in France, the batteries are assembled in France, and 84% of the suppliers are based in France.
The All-new Renault Master is designed to go further, carry more and cost less. It will be available to pre-order from early next year, with official ordering opening in Q2 and deliveries starting in 2024.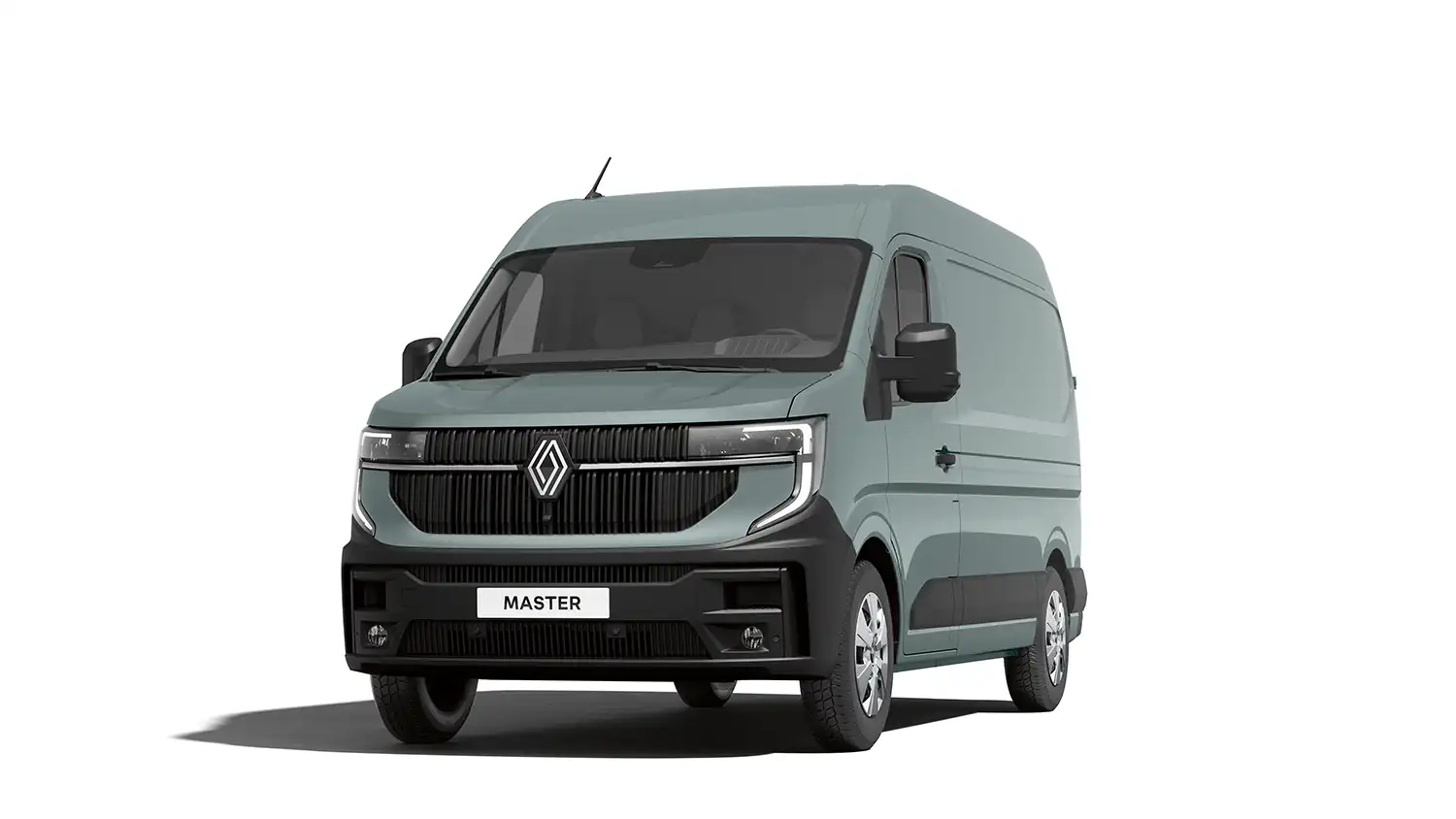 *At the time of All-new Master's reveal, in November 2023
EFFICIENT DIESEL BLUE DCI ENGINES
Four diesel Blue dCi powertrains, delivering 105, 130, 150 or 170hp, are available with the All-new Master. They consume substantially less fuel (1.5 litres less per 100km on average) and emit less CO2 (39 grams less per km, below 200g/km). Depending on the version, the engines can be paired to a 6-speed manual gearbox or a highly efficient new 9-speed automatic gearbox.
100% ELECTRIC
The fully-electric All-new Renault Master is powered by a 105kW motor, delivering 300Nm of torque. It benefits from a 87 kWh battery that provides a WLTP range of more than 255 miles.
As a result, the All-new Renault Master boasts record-high payload capacity (1,625kg in a van requiring a B-category driving licence), range and towing capability (2.5 tonnes). Its consumption remains reasonable, at a WLTP standardised 21 kWh/100km with the large 87 kWh battery, thanks to the battery heat management system. A 130kW DC fast charge adds 229km of range in just 30 minutes. A 22kW AC home charger tops up the battery from 10% to 100% in just under four hours.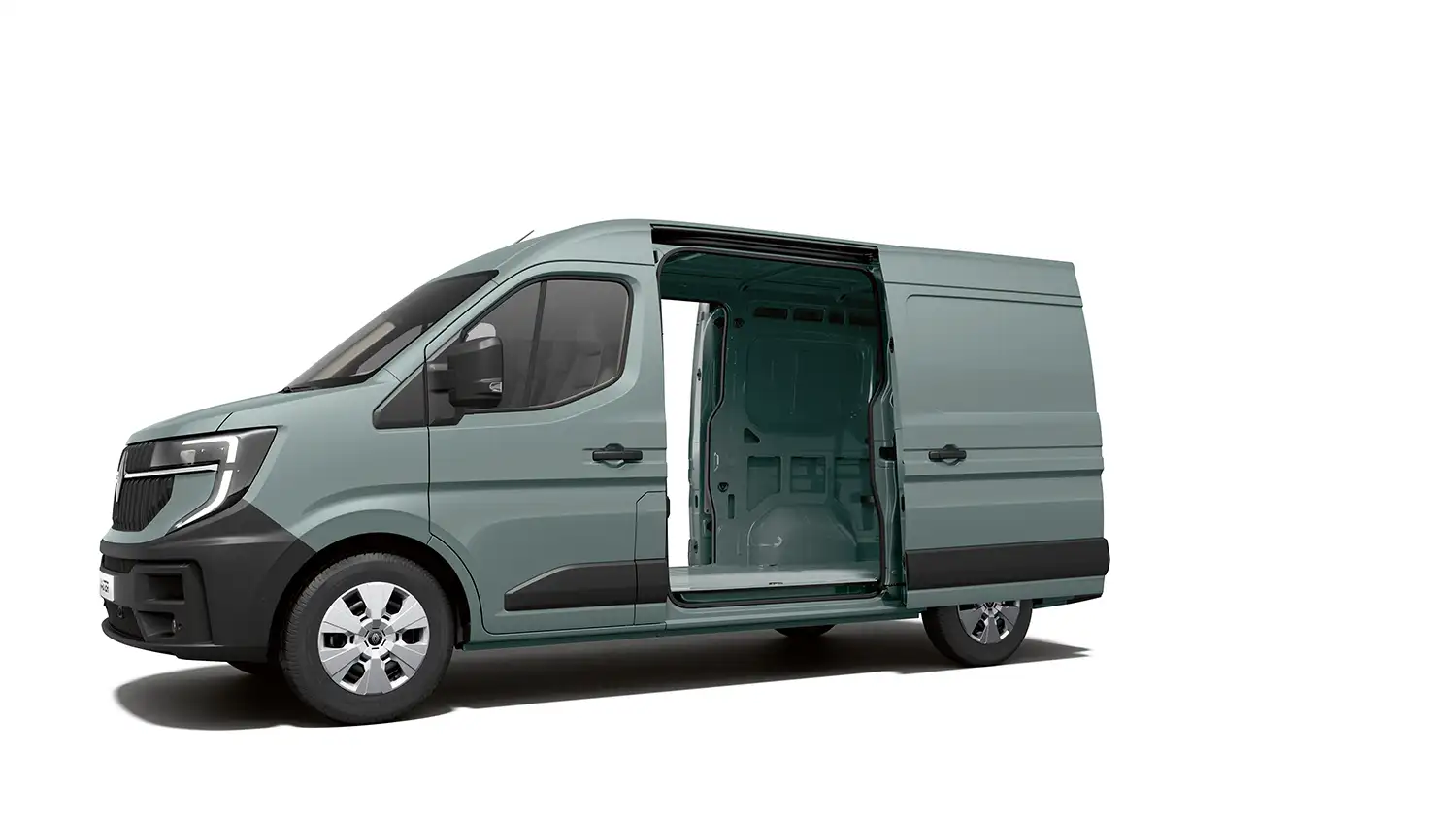 HYDROGEN
The All-new Renault Master is also designed to accommodate a hydrogen engine and fuel cell in future.
INCREASED TECHNOLOGY
A UNIQUE BRAKING SYSTEM
The novel power-assisted dynamic braking control system in the All-new Renault Master keeps braking effectiveness and pedal feel the same regardless of how much weight the van is carrying. It also triggers the automatic emergency braking system sooner (response time has been halved) and enhances regeneration, extending the range of the electric versions.
20 DRIVER ASSISTANCE SYSTEMS
The All-new Renault Master's set of 20 driver assistance systems maximises safety for the people in and around it. Its active safety features include its lateral stability, automatic emergency braking and trailer stability assist systems. It also comes with Intelligent Speed Assist, to help the driver stay within the speed limit.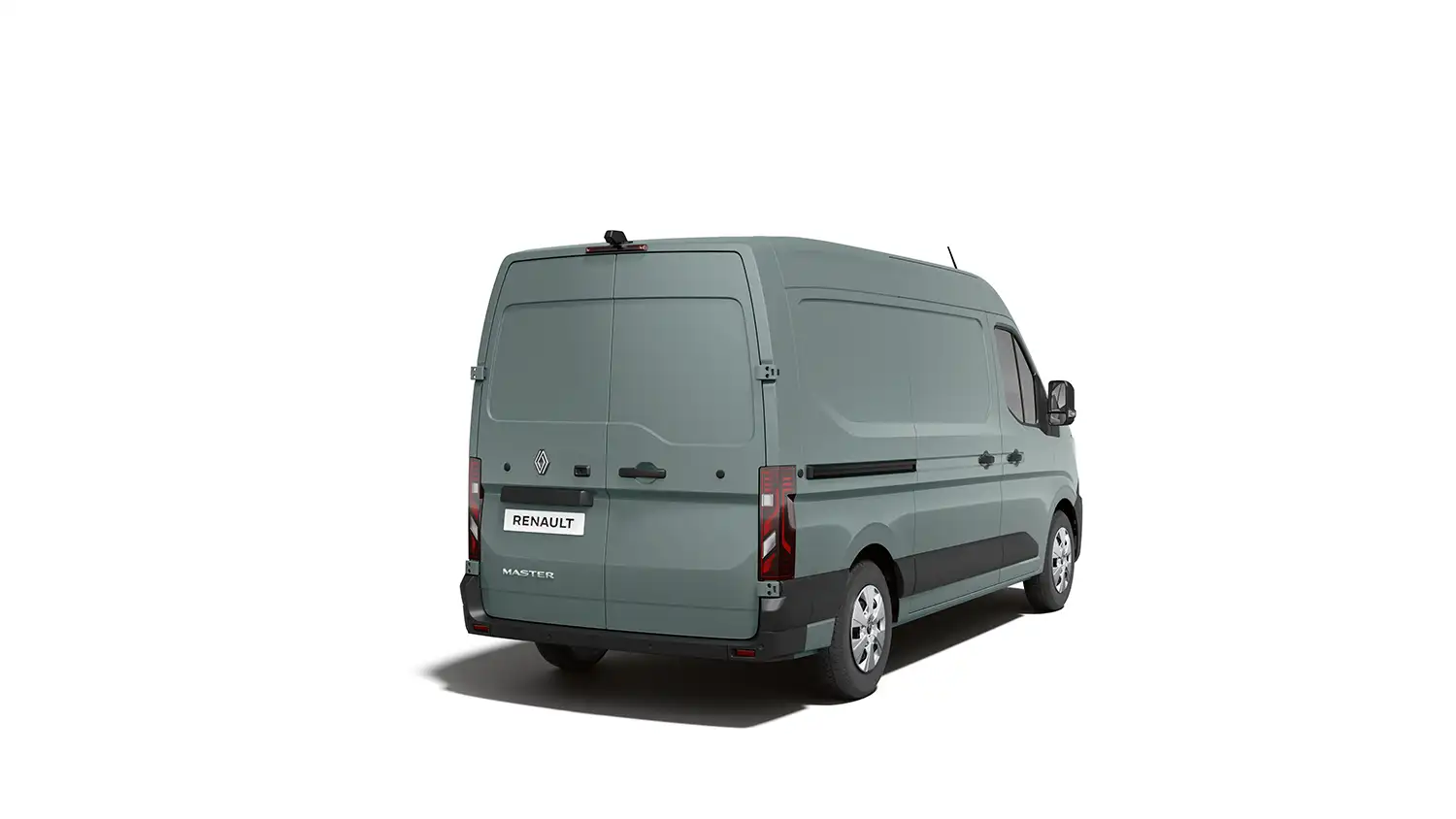 V2X FUNCTIONALITY IN ELECTRIC VERSIONS
The All-new Renault Master vans will include Vehicle-to-Load (V2L) and Vehicle-to-Grid (V2G) capabilities. These include charging other devices from an outlet in the interior or load area, as well as adaptors to plug power tools, computers and other devices into charger outlets. You can also power custom-built body parts (refrigerated compartments, automatic tailgates, extra heating or air-conditioning systems, etc.) directly from the battery.
The All-new Renault Master will also be able to feed energy from its battery to the grid (V2G) using a bi-directional charger.
ALL THE LATEST CONNECTIVITY
The All-new Renault Master provides all the connectivity that today's van users require. The OpenR Link multimedia system – the most intuitive on the market – comes as standard with every model. It includes a 10-inch screen and wired and wireless Android Auto and Apple CarPlay connections to replicate a smartphone screen. This system is also smart and scalable: it will grow to encompass new functionalities over time, with free over-the-air updates (like smartphone updates) for more than 20 apps, for five years.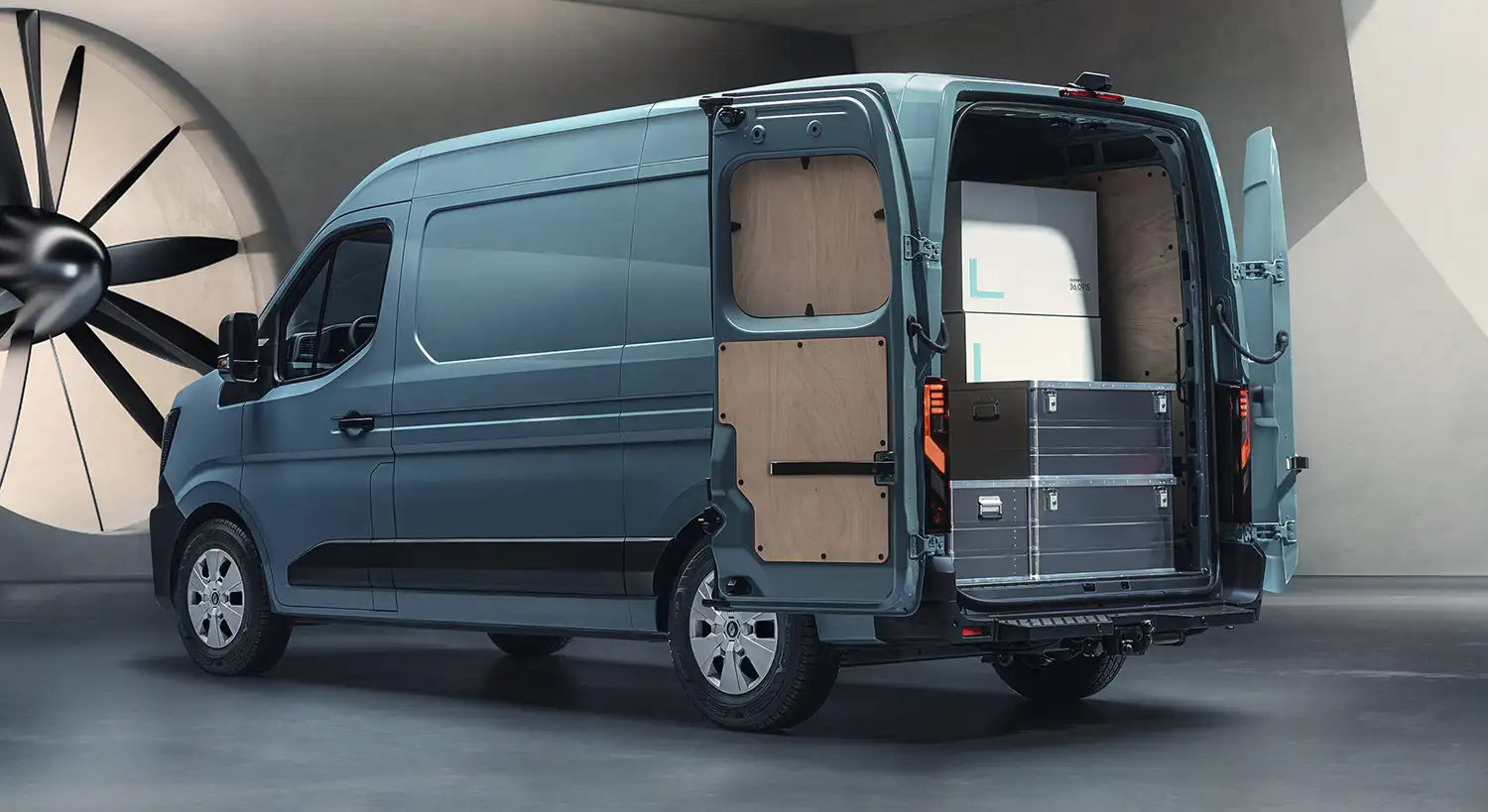 OpenR Link with Google built-in: more connected and more efficient
This is the first time the ultra-modern OpenR Link system with Google built-in capabilities is available** in an LCV. The system was developed with Google, runs on Android Automotive OS 12, and includes Google Maps navigation capabilities, the Google Play app catalogue and the voice-controlled Google Assistant.
Drivers of the All-new Renault Master can connect the system to their Google account – like their smartphone – for an optimal online experience. The modular interface displays Google Maps by default and you can add two widgets (the choice includes Music, Telephone, Google Assistant, Vehicle, Date and time, Tyre pressure and more). Then you can use the menu bar to the left of the screen to effortlessly navigate around the universes (Home screen/Google Maps, Music, Apps, Vehicle). The interior also has a wireless smartphone charger to avoid cable cluttering.
** as an option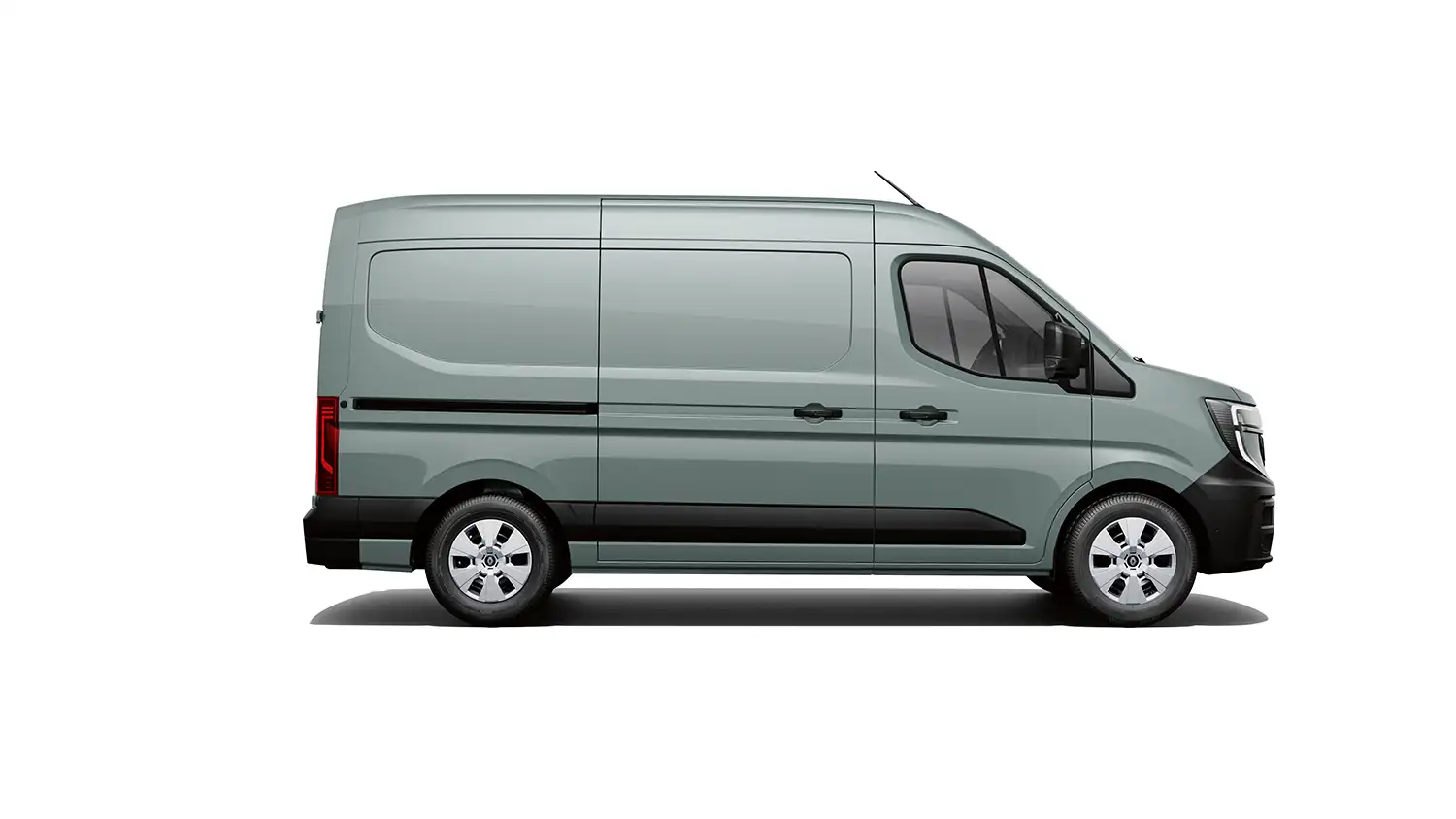 Google Assistant for extra convenience throughout the working day
OpenR Link is simple, intuitive and works like a tablet. You can interact with it using the touchscreen or your voice via Google Assistant (for instance if you want to listen to music). You can also use this hands-free virtual assistant to listen to the news, check the weather forecast, adjust the air conditioning or switch the heating on or off, for example, without taking your eyes off the road. If you link your Google account to OpenR Link, Google Assistant can also be proactive – for instance suggesting a destination based on your habits.
Handy apps for professionals
Google Play has a growing catalogue of apps including several that are especially useful for professionals at work. For instance:
Vivaldi, an Internet browser you can use on the 10-inch screen to read emails and open attachments, edit documents, watch tutorials or even watch YouTube videos on your lunch break, all more conveniently than on a smartphone. Vivaldi's home page is configured to display handy links to Gmail, Outlook, Office and a Renault e-guide. You can also customise your bookmarks to skip straight to whichever ones you want, as you would on a tablet or laptop.
EasyPark, which you can use to pay for public parking – and only pay for as long as you stay – the simple way: tap on the OpenR Link screen when you park, and the meter stops automatically when the system detects that the vehicle starts.
Waze, for valuable navigation information from this collaborative app's extensive user community.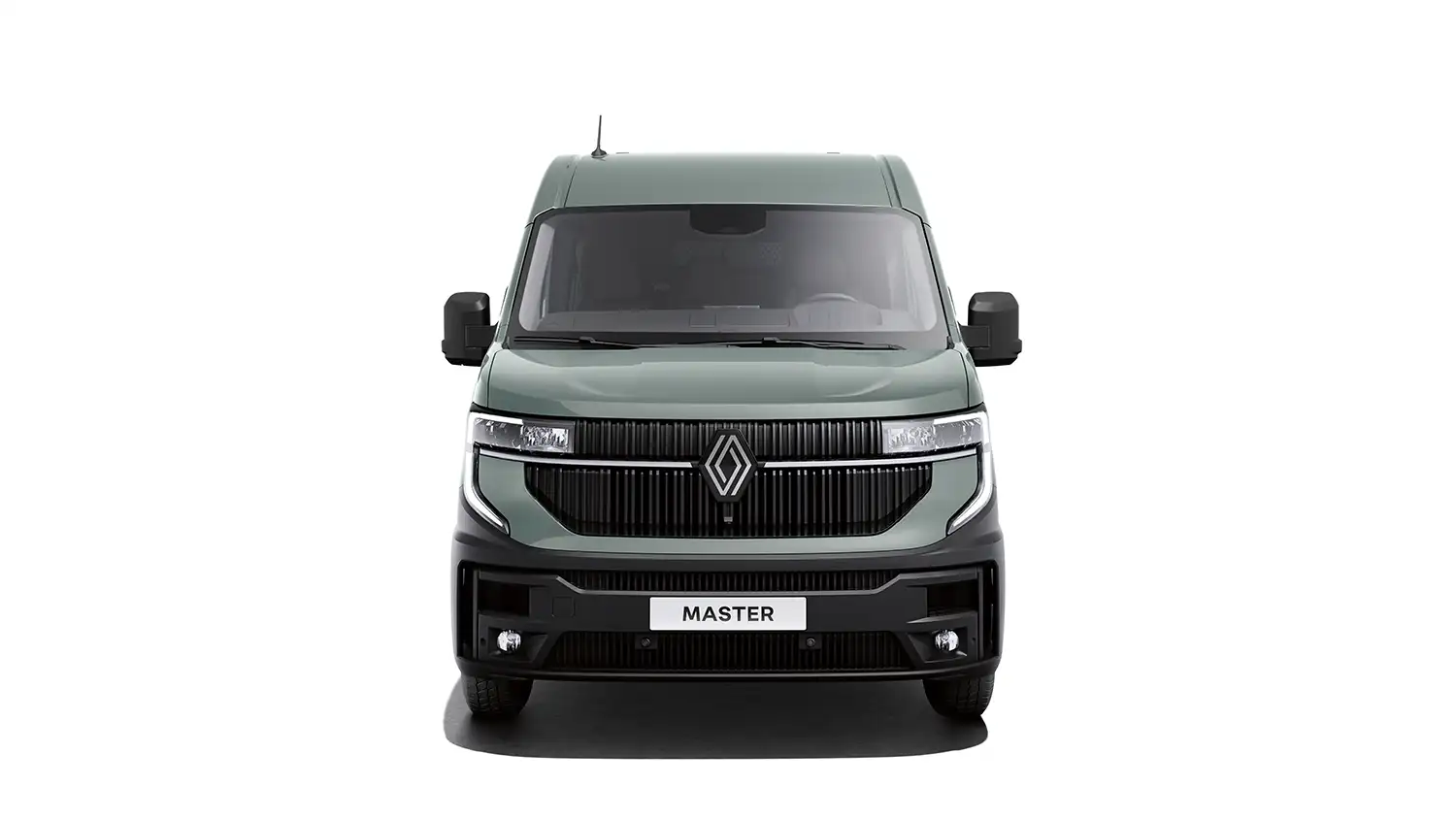 OpenR Link with Convertor Companion
Using the OpenR Link multimedia system with Google built-in capabilities also opens the door to creating custom apps for converted vehicles. Three apps are available at launch: one for fire brigades, one for mobile workshop conversions and one for refrigerated vehicle conversions.
With these apps, developed by the conversion professionals themselves, drivers of the All-new Renault Master can check and supervise their custom features directly on their OpenR Link multimedia system's 10-inch screen. There are several advantages: the driver interface is better (it is clearer and controls are displayed more prominently on the colour screen), the system is simpler and safer, it only displays the information that the driver needs, and it can update automatically over the air. And you don't need to attach a second screen to the dashboard.
Google Maps, the standard for professionals
Among other functions, Google Maps provides real-time traffic information and displays points of interest (favourite restaurants or suppliers, including their opening hours, telephone numbers, etc.), it can be voice-controlled, and its maps are always up to date. If you connect your Google account to your user profile, you can also retrieve your bookmarks.
My Renault: remote services to stay one step ahead
To take interaction and proaction to the next level, you can also connect remotely to the All-new Renault Master using the My Renault app, for a variety of reasons:
To locate your van on a map or, if it is in a large car park for example, make it flash its lights or make a sound
To keep track of its maintenance schedule
To receive a warning if the vehicle is unlocked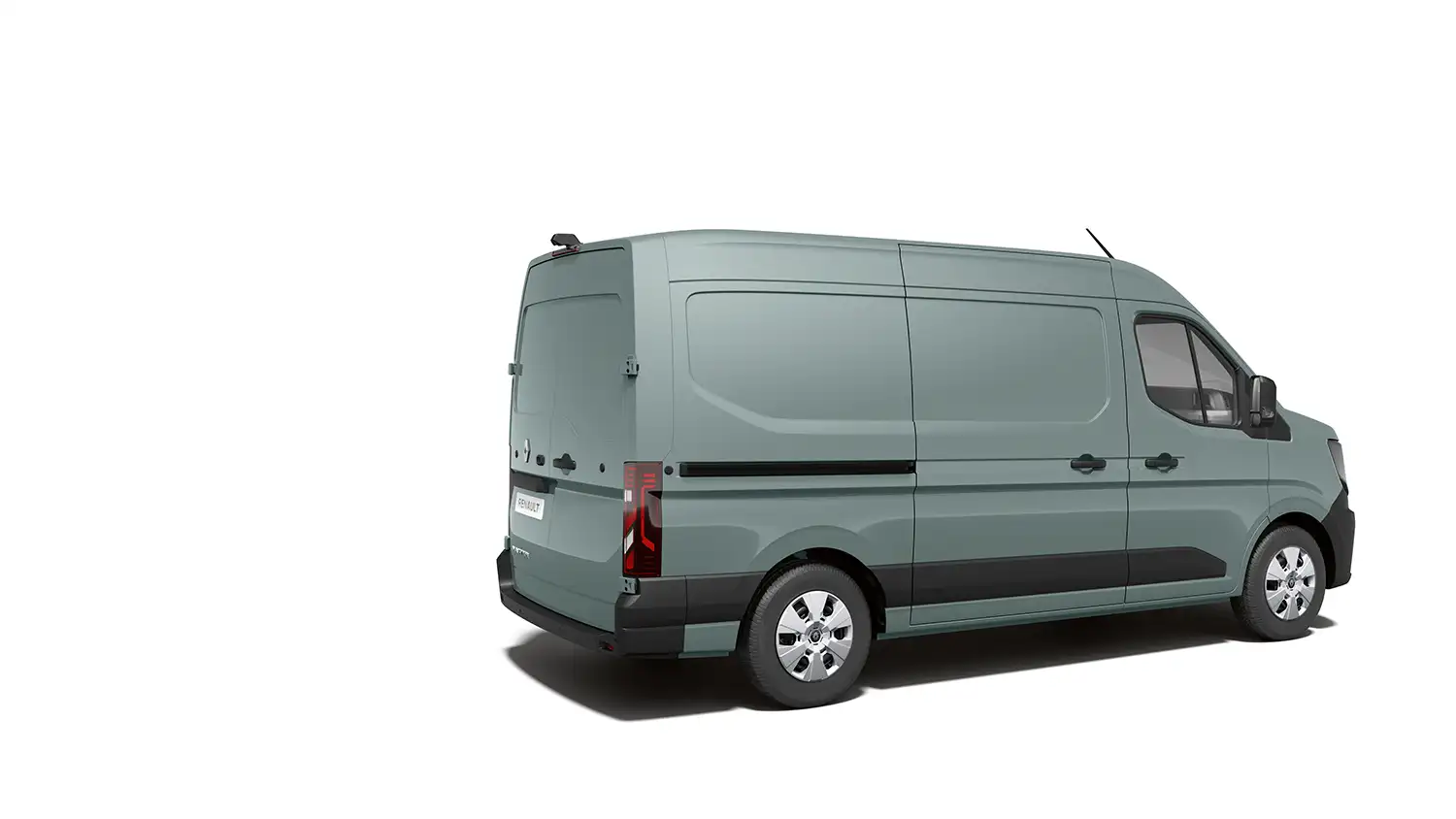 Additional connected services from Mobilize
Mobilize provides additional connected services for the All-new Renault Master:
Mobilize Connected Insurance, to modulate insurance premiums according to the distance you drive or your driving style, in order to optimise costs***
Mobilize Fleet Connect***, a web-based platform and app to optimise fleet management in real time – with features including consumption monitoring, geolocation, geofencing and eco-driving challenges – to simplify operations, respond faster and save money.
Mobilize Fleet Data, which supplies raw data from vehicles (distance driven, maintenance alerts, geolocation, etc.) to feed into other management tools.
*** depending on the country
EV-exclusive connectivity
The pure-electric All-new Renault Master comes with exclusive functions which provide a user experience that looks and feels like that of a smartphone. This will make the transition to electric mobility simpler than ever.
Google Maps considers your preferences and optimises itineraries accordingly. And you can use an Electric Route Planner to plan journeys, filter charging stations according to your preferred payment method or power rating, set your home and workplace as charging points, and decide when the battery charges and the air conditioning switches on and off, according to your schedule for the week, to optimise costs and keep the temperature just right in the cockpit.
The My Renault app and its electric vehicle-only remote services ensure the All-new Renault Master is a high-tech vehicle that is highly connected and always ready to help: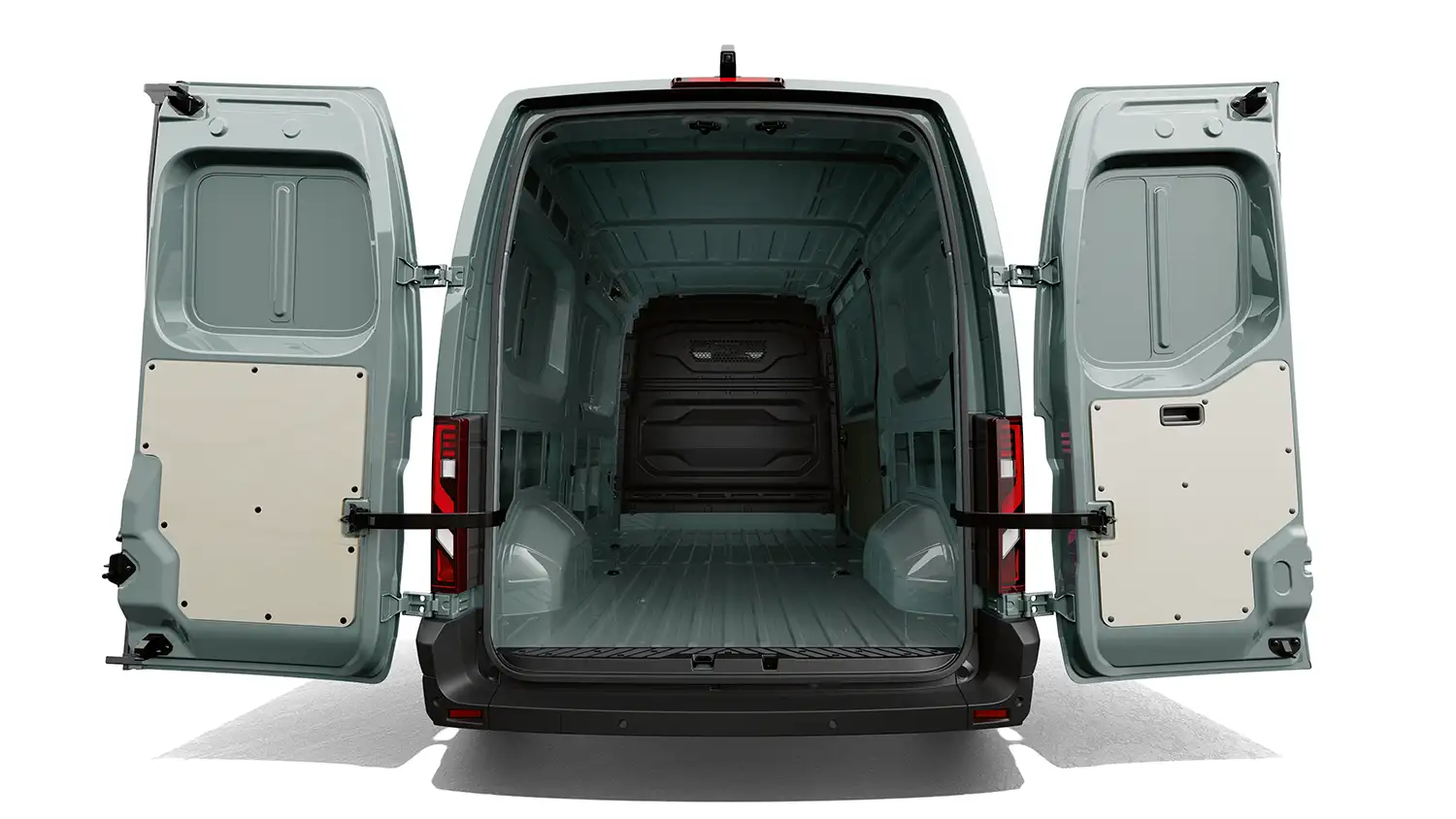 It displays remaining range, to track charging in real time
It displays charging stations near you or near a selected location
You can schedule charging remotely (for example to only charge the van during off-peak hours)
You can set preheating times, so the cockpit is at the right temperature when you start your day (without affecting range if the van is plugged in)
It displays charge status and a charging date log
As it includes Mobilize Charge Pass, you can pay for charges without having to carry a large number of cards, across Europe's largest charging network (over 500,000 charging points in 25 countries, half of which charge at 22kW). Passholders can also enjoy preferential rates at motorway-side Ionity stations (more than 2,600 charging points) if they take out an optional subscription.
Lastly, several additional Mobilize services are available to make your life easier in an electric All-new Renault Master van:
Mobilize Power Solutions, which simplifies the switch to electric mobility with made-to-measure charging solutions on company premises, on the road and even in employees' homes. The services for professionals include assessments, charging terminal installation and operation, energy optimisation and maintenance. Users can pay for charges using their Mobilize Business Pass and the fleet manager can monitor consumption remotely and pay on a monthly basis.
Smart Charge***, which optimises charging based on the time of day and source of electricity, to minimise costs and reduce carbon footprint when charging at home – with no action required from the driver. Besides lowering electricity bills, it can earn the user rewards for flexibility.
*** depending on the country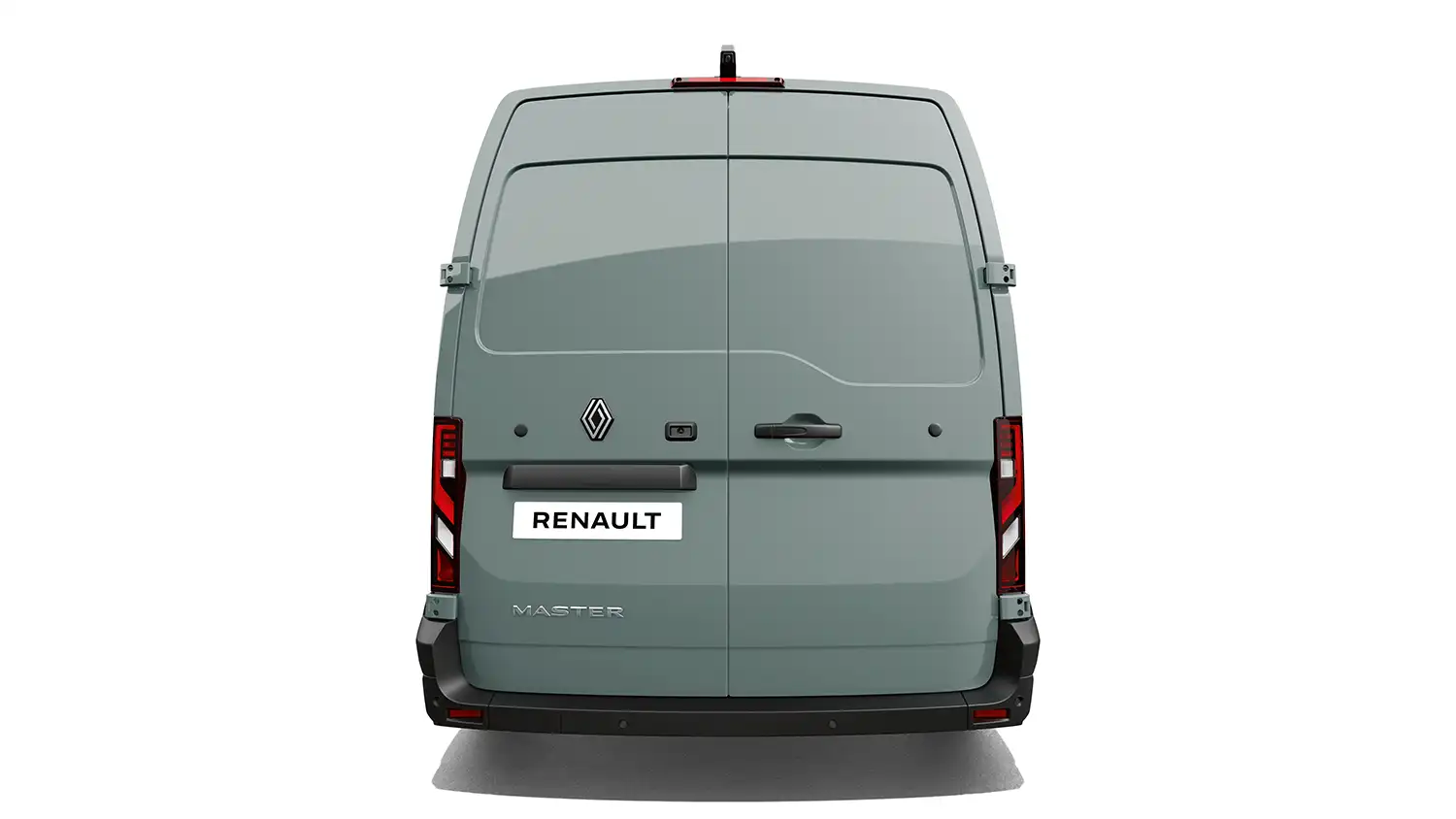 NEXT-LEVEL LCV ESSENTIALS
The All-new Renault Master will launch with a full line-up covering all professional requirements. It will comprise 20 derivatives ranging from 11 to 22 cubic metres, with a 40mm wider opening at the sliding side door and 100mm longer load areas – the longest in the category. Its greater payload capacity, length, width and volume make it the ideal van and redefine convenience in its class.
There are 20 derivatives available across the chassis cab and platform cab ranges that offer a basis for conversion, where workshops can handle several alterations directly (adding tippers, deepening interiors, adding volume, etc.). This catalogue of factory-mounted kits also shortens turnaround times and simplifies transport logistics.
The shorter wheelbase and redesigned front axle provide unprecedented manoeuvrability, including an outstanding 1.5 metre shorter turning diameter. The All-new Renault Master takes handling in cities to new s of convenience. Customers can even choose an L3 version for city driving (L2 is the base vehicle, L3 is available with front-wheel and rear-wheel drive, and L4 has rear-wheel drive).
As with all the electric vehicles in the range, the All-new Master incorporates elements of Renault's human first program, designed to help emergency teams work on the vehicle in the event of an accident:
A QR code for firefighters is integrated into the bodywork to guide them as quickly as possible in their response
The fireman's access allows the high-voltage battery to be accessed by the  emergency services to minimise any risk of fires starting
The SD switch disconnects the battery so that work can be carried out on the vehicle in complete safety
The battery is housed in a special, reinforced frame that protects it from all types of impact