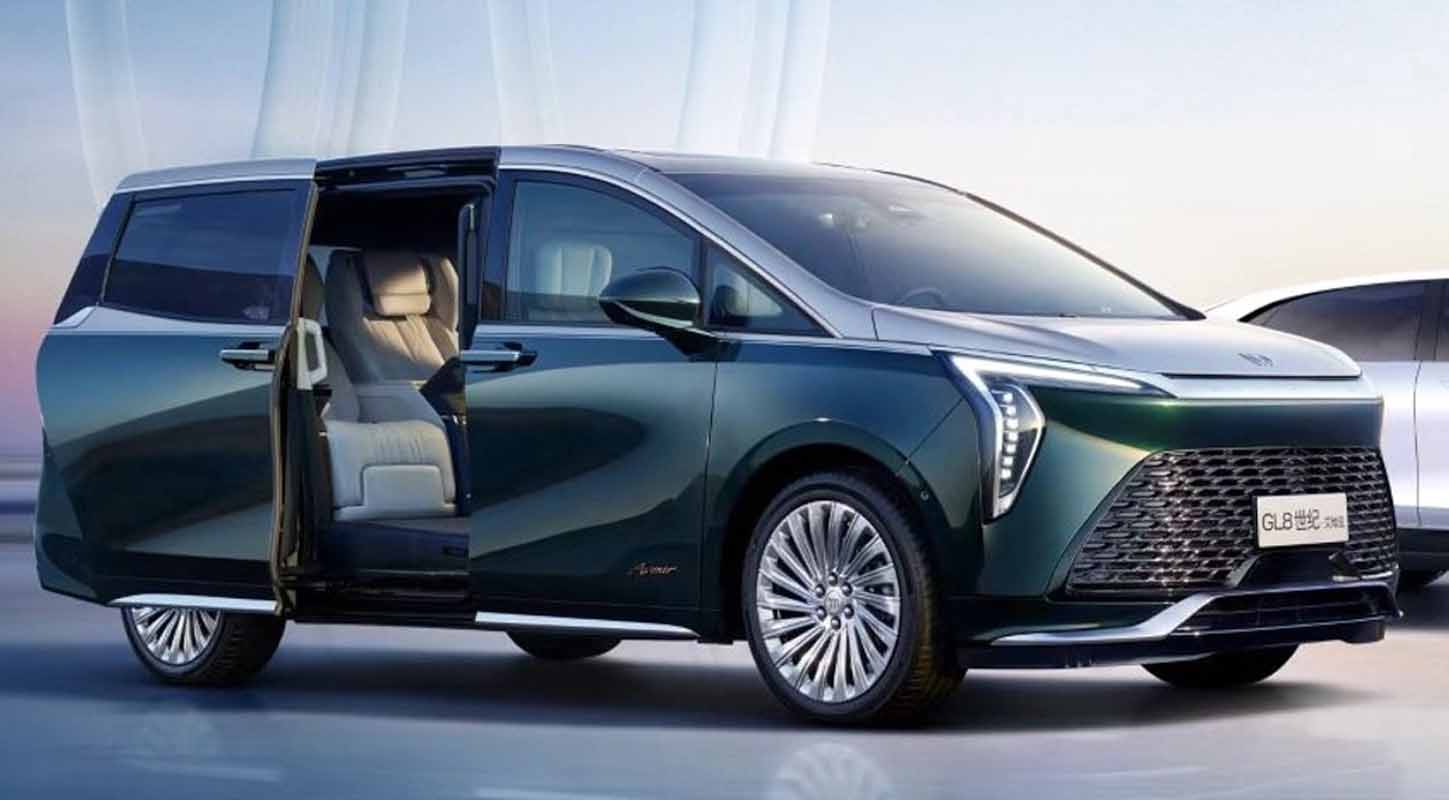 Buick opened a significant new chapter in its development in China today with the local introduction of its all-new brand identity, signifying its accelerated transformation toward an electric future and long-term commitment to China.
The reveal of the new Buick badge at a virtual livestreamed event in China was accompanied by the debut of the Buick GL8 CENTURY, a flagship MPV tailored for the China market, and the Electra-X, its first all-electric SUV concept developed on GM's Ultium platform. Both new models embody Buick's expressive new design philosophy that combines purity in styling and forward-looking innovation.
"As Buick embarks on a global transformation to become a brand on the cutting edge of technology, we have the same unwavering commitment to continuously develop in China for China," said Duncan Aldred, global vice president of Buick.
To support its transformation, Buick will introduce 12 new products – including five all-new electric vehicles in China – through 2025. They include two EVs that will be revealed this year. Buick's all-new EV portfolio will be empowered by the revolutionary Ultium platform, covering the mainstream MPV, SUV and sedan segments. Buick's future EV products will all carry the Electra name.
Buick will also speed up the deployment of advanced technologies, including Super Cruise driver assist technology and the all-new Virtual Cockpit System, to offer a captivating world-class experience.
"Since entering China more than two decades ago, Buick has always responded to the changing times," said Cesar Toledo, general director of Buick at SAIC-GM.
"Leveraging GM's global resources and unmatched local expertise will lead Buick into a new era of development in China, accelerating the transformation toward electrification and intelligent driving. It's an exciting moment to introduce a refreshed image of Buick that is more electric and more intelligent with a more premium experience in China."
To meet its customers' diverse needs in the domestic market, Buick will continue to offer a wide range of propulsion systems in China, including battery electric, plug-in hybrid, hybrid and intelligent ICE propulsion solutions.
The Avenir sub-brand, the ultimate expression of Buick's attainable luxury, will expand its portfolio and push the boundaries for riding comfort and design sophistication.
New Badge
The new badge, which is the first significant change to the emblem since 1990, adopts a modern expression with a sense of technology. No longer a circular logo, the new badge's sleek, horizontally aligned layout builds upon Buick's iconic tri-shield and inherits the brand's DNA.
The open columns of the tri-shield, which have roots in company founder David Dunbar Buick's ancestral heraldry, incorporate fluid movement that will be found in future vehicle designs. The new badge will be mounted on the front fascia of upcoming Buick products.
In addition to the new badge, Buick's revamped brand identity will also include new typography and an updated color palette.
GL8 CENTURY MPV
The GL8 CENTURY is designed to redefine MPV luxury in China. It will become the new flagship variant for the GL8 MPV nameplate and further elevate the highest level of luxury that Buick has to offer.
The GL8 CENTURY comes with the same pure surfaces and aggressive front face inspired by Buick's new design language. The MPV has an unmatched size for its segment, with a length of 5,230 mm, width of 1,980 mm and of 1,867 mm, resulting in sleek proportions and interior roominess. Its two-tone exterior ens the grand and commanding presence.
The luxurious and bespoke experience of the GL8 CENTURY is underpinned by customer-centric innovations. The ingenious foldable smart screen can be raised with a tap of the center armrest touchscreen to support smart projection, creating a luxurious and quiet "private space" for second-row occupants.
The extra-spacious wraparound seats in the second row are wider and more comfortable. For the first time, seat headrests feature the exclusive built-in Bose sound system for an immersive audio experience comparable to that of a concert hall. The starry roof reimagines the romance of travel.
The GL8 CENTURY will join the GL8 ES and GL8 Legacy to reinforce Buick's leading position in China's MPV segment when it goes on sale later this year.
Buick has found success offering premium SUVs and cars with sculptural designs, refined performance, modern interiors and thoughtful personal technologies. Buick's award-winning customer service and sales experience, along with the Avenir trim, the highest expression of Buick luxury, are attracting new buyers to experience Buick's unique approach to attainable luxury in North America and China. Buick has sold over 10 million vehicles in China since its introduction by SAIC-GM in 1998.