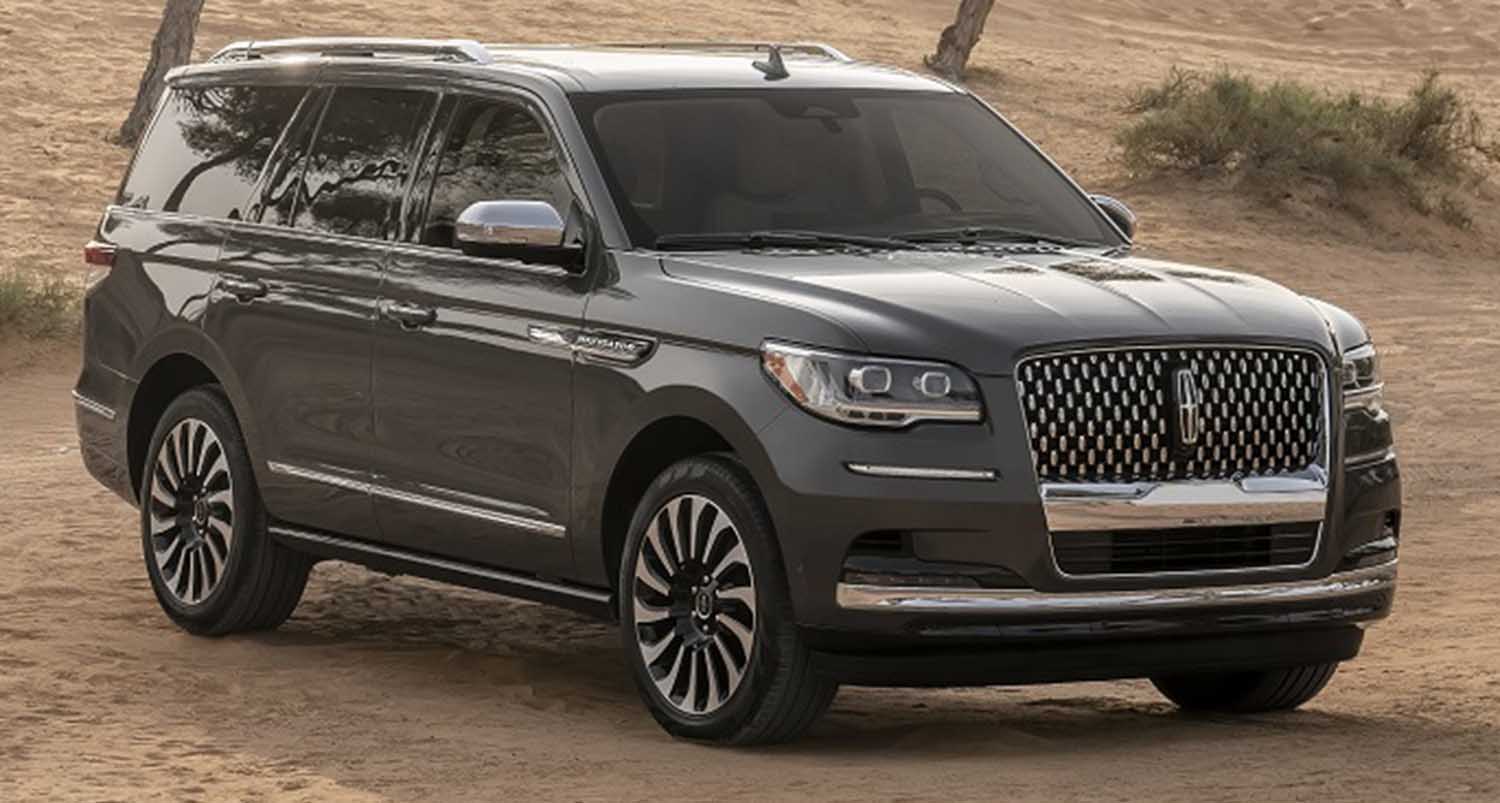 The new Lincoln Navigator brings a range of unique, intuitive technologies to the Middle East, helping to safeguard the safety and well-being of drivers and passengers.
Already one of the region's most popular large SUVs, the latest Navigator does more than offer outstanding infotainment, comfort, and performance. It also packs in a suite of advanced technologies that make the driving experience safer than ever. Lincoln Co-Pilot360™, as its name suggests, is always switched on, scanning the road to make drives both safer and easier, whatever the time of day or driving conditions. In fact, the Navigator has more driver-assist technologies that come standard than any other vehicle in its class.
Adaptive Suspension with Road Preview, the Navigator's newest addition to Co-Pilot360™, makes drives more comfortable by detecting bumps in the road and adjusting the vehicle's suspension to compensate. Twelve sensors, including a forward-facing camera, scan body movements, vehicle motion, steering, acceleration, and braking 500 times per second and automatically prompt adjustments up to 100 times a second to mitigate unpleasant impacts.
Other standard features include Intersection Assist, which uses camera and radar to alert a driver attempting a left turn of incoming traffic and applies the brakes automatically.
Coming as a standard in the new Lincoln Navigator, Co-Pilot360™ offers Pre-Collision Assist with Automatic Emergency Braking. As you drive, the Navigator uses built-in cameras and radar to continually scan the road ahead for pedestrians or vehicles, warning you of a potential collision and automatically applying the brakes – lowering the risk and severity of potential accidents. Sensors on the Navigator's front, sides, and rear, as well as a 360-degree camera, means parking this large SUV is faster and safer than you might think.
Another impressive example of the Co-Pilot360™ scanning systems can be seen in the Blind Spot Information System and Cross-Traffic Alert, which not only recognizes and alerts you to vehicles entering the Navigator's blind spot – missing these is the cause of a lot of accidents – but also detects traffic approaching from either side of the SUV when you're reversing out of a parking spot. Reverse Brake assist can help reduce, or avoid, a collision when backing up by automatically applying the brakes when the system detects an object in the vehicle's path.
In the unfortunate event of an accident, the automatic post-collision braking system kicks in, slowing your Navigator down to lower the odds of a secondary impact.
The Lane-Keeping System is a collection of features: Lane-Keeping Alert, Lane-Keeping Aid, Road Edge Detection, and Driver Alert System. The system alerts the driver, based on the mode selected, when the vehicle unintentionally starts to drift from its intended lane, it can provide steering assistance to help the driver bring the vehicle back into the traveling lane if needed. Meanwhile, Evasive Steering Assist aids the driver in avoiding a collision with a slower or stopped vehicle ahead by providing a boost to the steering – this allows the driver to steer with less effort when the collision cannot be avoided by braking alone.
The Navigator's smart systems also extend to the headlights, with Auto High Beams providing maximum illumination in low-light situations by switching between high and low beams based upon the intensity of light in front of the vehicle.
There are several optional additional features, most notably Adaptive Cruise Control with Stop-And-Go, which makes life significantly more relaxed for those morning and evening rush-hour rides by allowing you to set the speed and distance you'd like your Navigator to maintain. Meanwhile, the Collision Warning with Brake Support will alert you with a warning chime and light if it senses an imminent collision, and Brake Assist adding sensitivity to the brakes to increase responsiveness.
A digital owner's manual with a key word-driven search function makes it easier than ever to find the information you need about your Navigator and its safety features. Meanwhile, Apple CarPlay and Android Auto give access to Apple Music, Siri (for sending and receiving text messages), Google Maps, and Google Assistant – keeping drivers connected without needing to take their focus off the road.
The new, segment-leading Lincoln Navigator is available for test drives across UAE showrooms now, where you can witness the luxury SUV's unique regional premium touches, progressive design, and intuitive technologies.