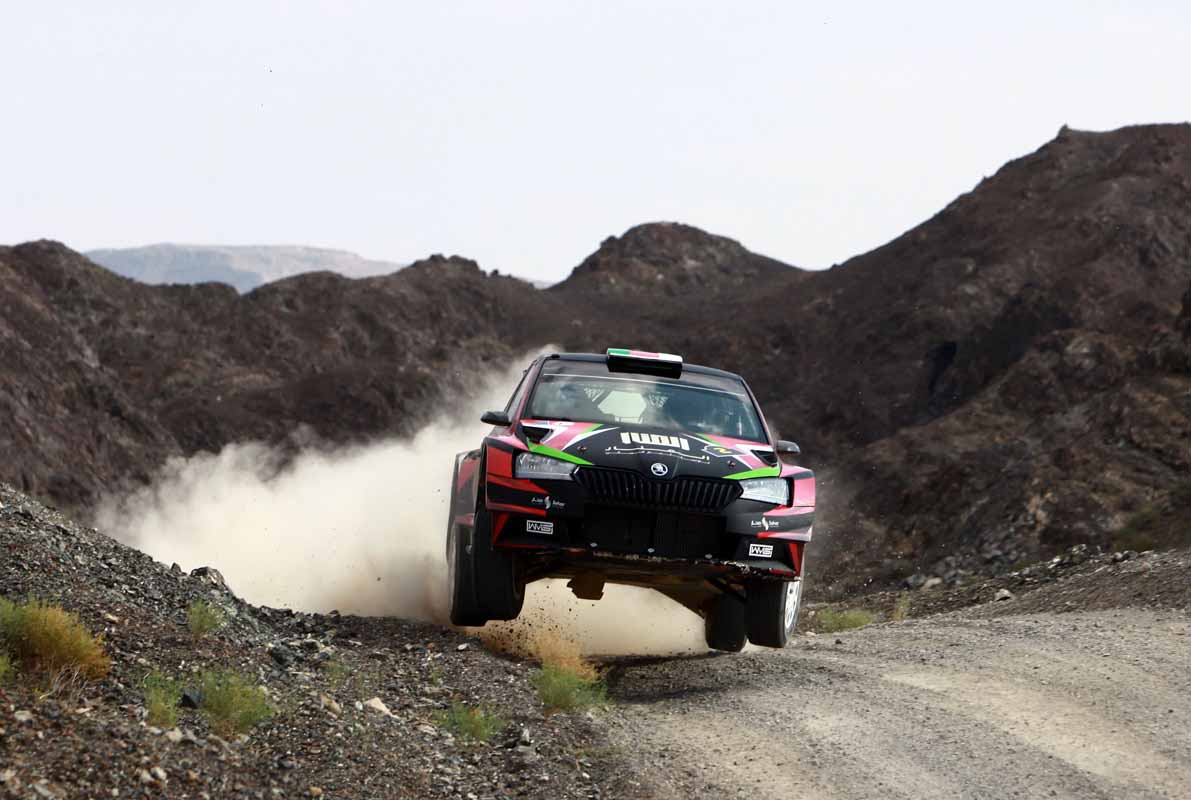 Record-breaking regional rally champion and six-time former event winner Nasser Saleh Al-Attiyah heads an impressive field for next weekend's
Oman Rally Sohar International 2022, the opening round of the FIA Middle East Rally Championship (MERC).
Absent from the 2020 running of the Sultanate's premier special stage event, having clinched a 17th regional title following the cancellation of the event in Kuwait, Al-Attiyah returns to the country where he earned six previous wins in 2003-2006, 2015 and 2020.
The Qatari teams up with Mathieu Baumel as usual to drive a Volkswagen Polo GTI, run by Autotek Motorsport.
Al-Attiyah faces competition from four R5 cars and the remaining entry of MERC2 and Group A cars at the start of a six-round championship that will also visit Qatar, Kuwait, Jordan, Lebanon and Cyprus.
The Qatari can expected a fierce challenge on this occasion from last year's event winner Abdullah Al-Rawahi in his SRT Škoda Fabia Evo and Hamed Al-Wahaibi, who was out testing his Škoda Fabia Evo this week before making a return to the series in 2022 after taking part in Jordan and Cyprus in 2021.
Czech driver Petr Kačirek makes his first appearance in the MERC alongside Václav Kopáček in a Duck Racing Škoda Fabia Evo.
Kačirek has been a regular on the Czech national rally scene for several seasons and has driven a wide range of rally cars, including the Škoda Fabia, various Subarus and even a BMW 3.0 CS at the Rally Bohemia Historic Rally and the TipCars Pražský Rallysprint in 2016. Petr took part in several UAE national rallies over the last few seasons, winning both the Al Thaid and Umm Al-Quwain events in 2021 and the Al Thaid Rally in 2020.
His co-driver Kopáček is also a driver in his own right and has taken part in numerous Czech and UAE national rallies, winning the Sharjah Rally in 2020 and taking four third places in UAE events in 2021.
Former MERC runner-up Nasser Khalifa Al-Atya drives a fifth R5 – a Ford Fiesta – at the head of the field and teams up with the experienced Italian co-driver Giovanni Bernacchini, himself a winner of 25 MERC rallies alongside Nasser Saleh Al-Attiyah. Al-Atya finished third overall in Oman in 2020 and as runner-up to Al-Rawahi in 2021.
Five Omani and two Jordanian drivers will compete for MERC2 honours in Oman. In the absence of defending champion Meshari Al-Thefiri, Zakariya Al-Aamri, Faisal Al-Rashdi and Jarah Al-Touqi lead the way for the host nation in a trio of Subaru Imprezas.
They are joined on the entry by fellow countrymen Haitham Al-Zadjali and Ghaith Al-Qassimi in a pair of Mitsubishi Lancer Evos and the Jordanian duo of Ihab Al-Shorafa and Abu Jamous Issa in similar Lancers.
Running at the rear of the field will be Oman's Musab Al-Zadjali and Haitham Al-Hadidi in a Kia Rio and a Toyota Yaris and Lebanon's Alain Nawfal in a T3 Yamaha YXZ 1000 R.
Administration checks will take place at the Oman Automobile Association (OAA) on Wednesday (January 26th), with scrutineering scheduled for Thursday morning at the nearby Sandan Titanium for Cars dealership.
The ceremonial start takes centre stage at Al-Mouj from 18.15hrs on Thursday evening before two days of action over the Sultanate's renowned flowing gravel roads.