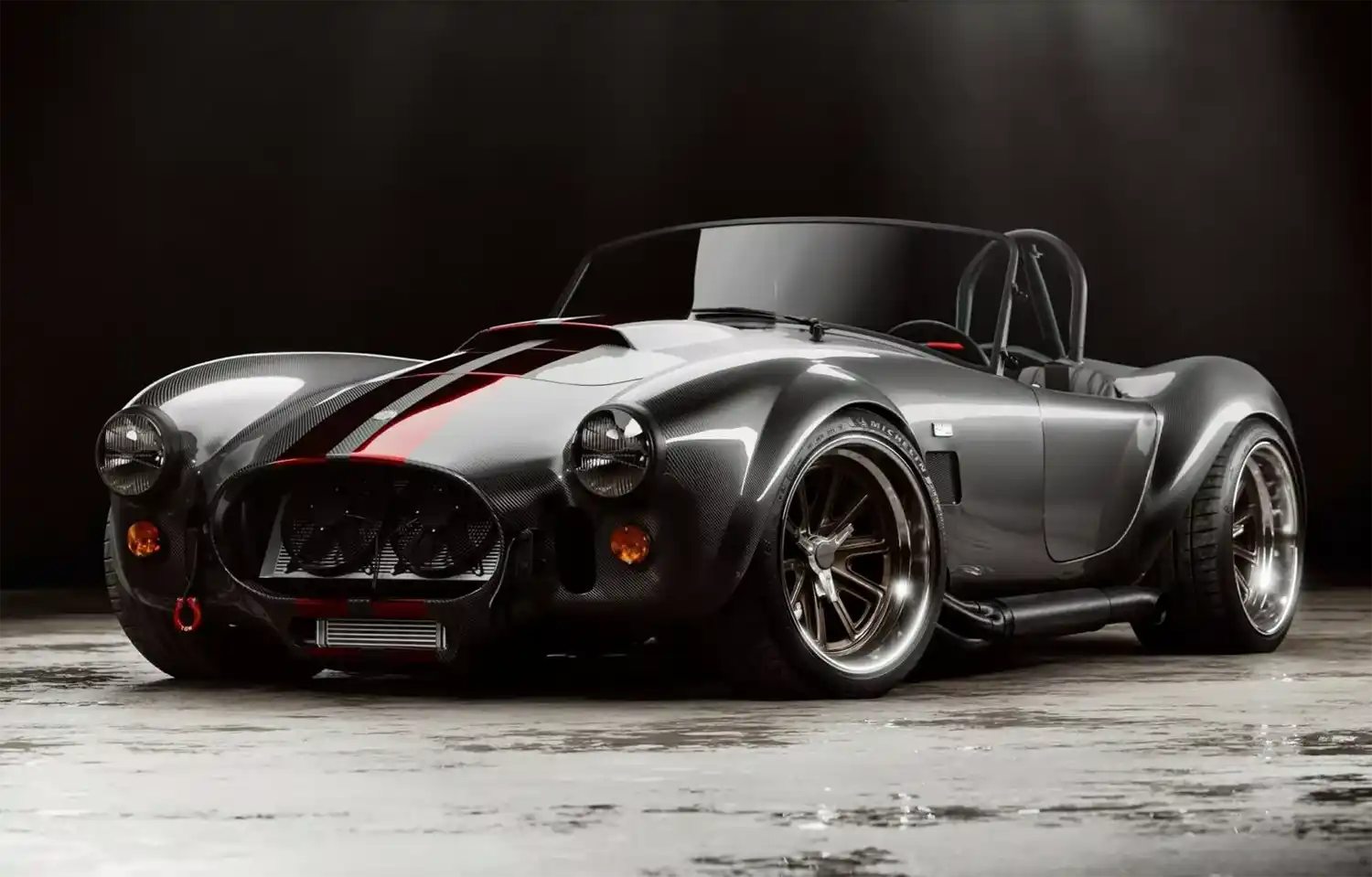 Classic Recreations, the iconic builder of high-performance American-Made Shelby carbon fiber muscle cars, 69-70 Mustangs, and trucks, will reveal the first of only ten licensed Carbon Fiber Shelby Cobra Race Cars, dubbed the Diamond Edition, at Monterey Car Week with exclusive viewings on August 18, 2023, at The Quail, A Motorsports Gathering 2023 and on August 19 at Exotics on Broadway.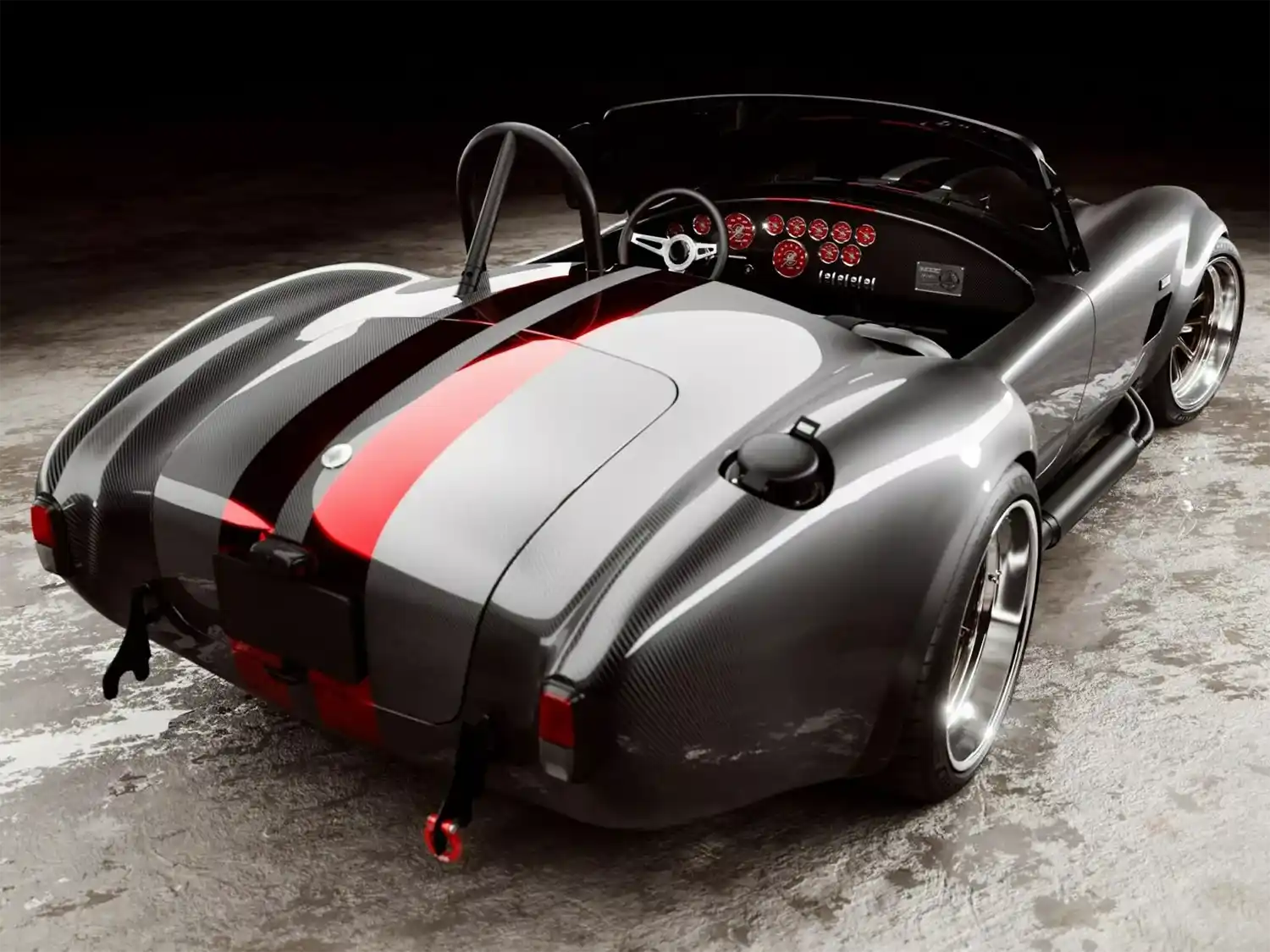 Classic Recreations will make an extraordinary mark at this year's Car Week with the first sneak peek of their 60th Anniversary Shelby Cobra Race Car. This automotive masterpiece is a tribute to Carroll Shelby's unparalleled design and engineering, which has captivated collectors for 60 years. Only 10 of these Diamond Edition masterpieces will ever be made, so this might be the only chance for many to see one off the track. During Monterey Car Week, the Company will offer limited customer allocations for this incredible Shelby Cobra Race Car.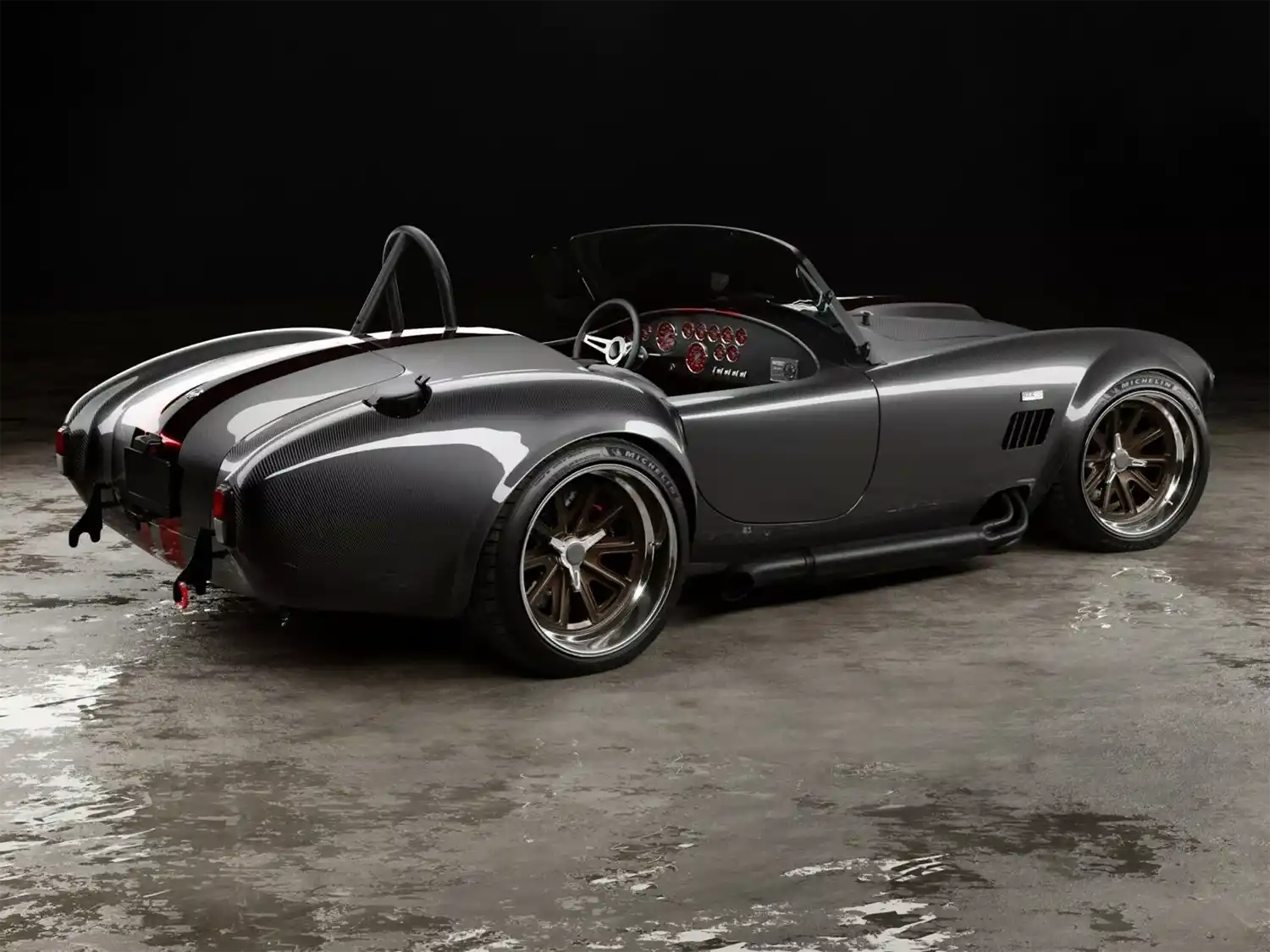 "We developed the Diamond Edition Cobra by starting with the question, "What car would Carroll build with today's technology?" Our team painstakingly recreated this one-of-a-kind vehicle to carry forward the legacy and vision of one of the world's greatest car builders," said Jeff Stone, CEO at Classic Recreations. "We are going to Monterey Car Week to reveal a supercar that most collectors didn't know was being developed, a completely re-engineered piece of motorsport history – listed in the Shelby registry. We continue to honor Carroll Shelby's remarkable heritage and think he'd be proud of the legacy we continue to build in his home state of Texas."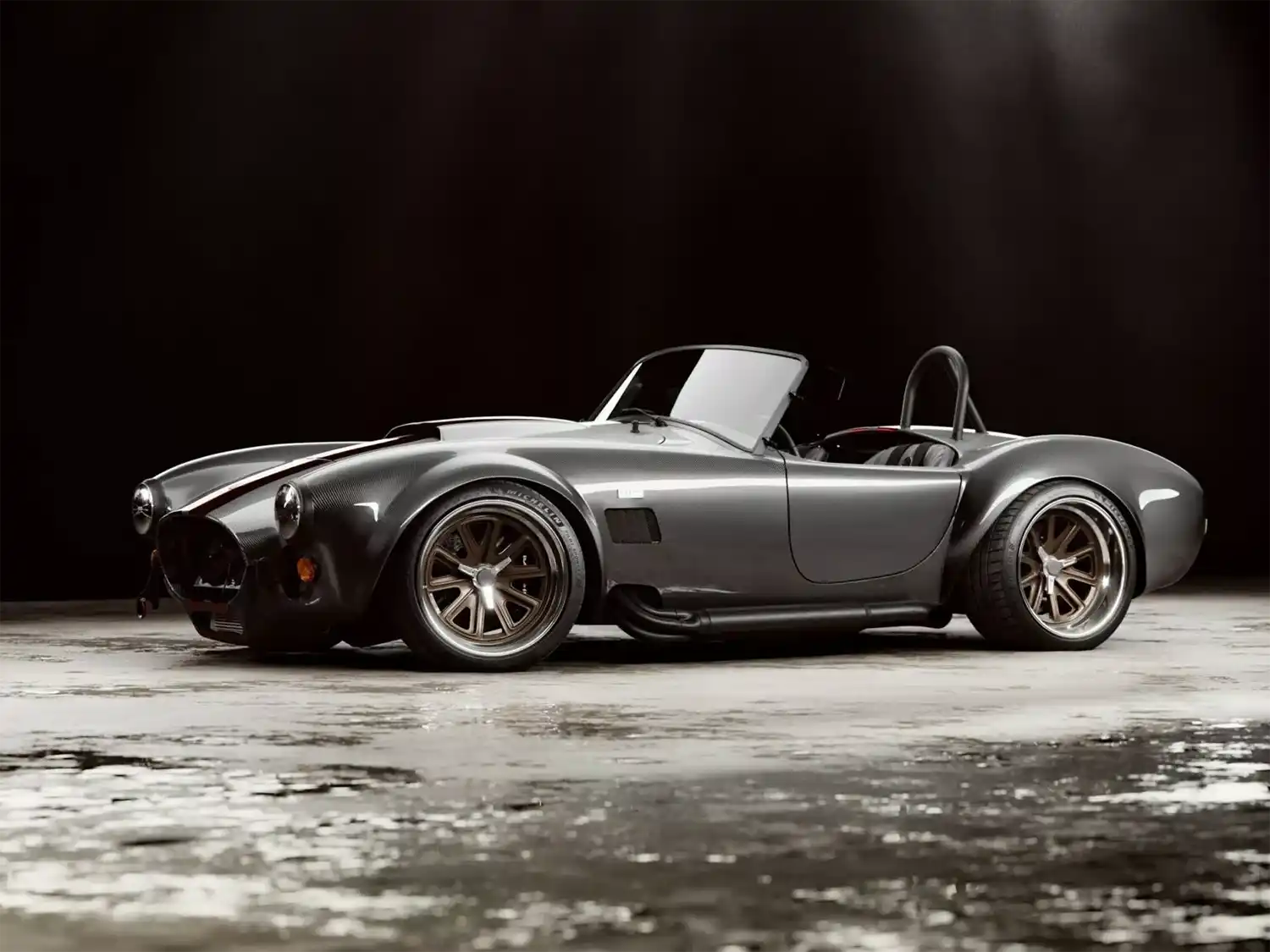 About the Diamond Edition Carbon Fiber Shelby Cobra Race Car
The officially licensed Shelby Cobra Race Car (serial numbers CSX 4521-4530) was recreated to celebrate 60 years of Cobra and Shelby's iconic heritage. Only ten people will ever know the joy of owning this meticulously re-engineered and redesigned piece of carbon fiber art. Only eight remaining Carbon Fiber Shelby Cobra Race Cars are available to serious collectors at $1.2 million.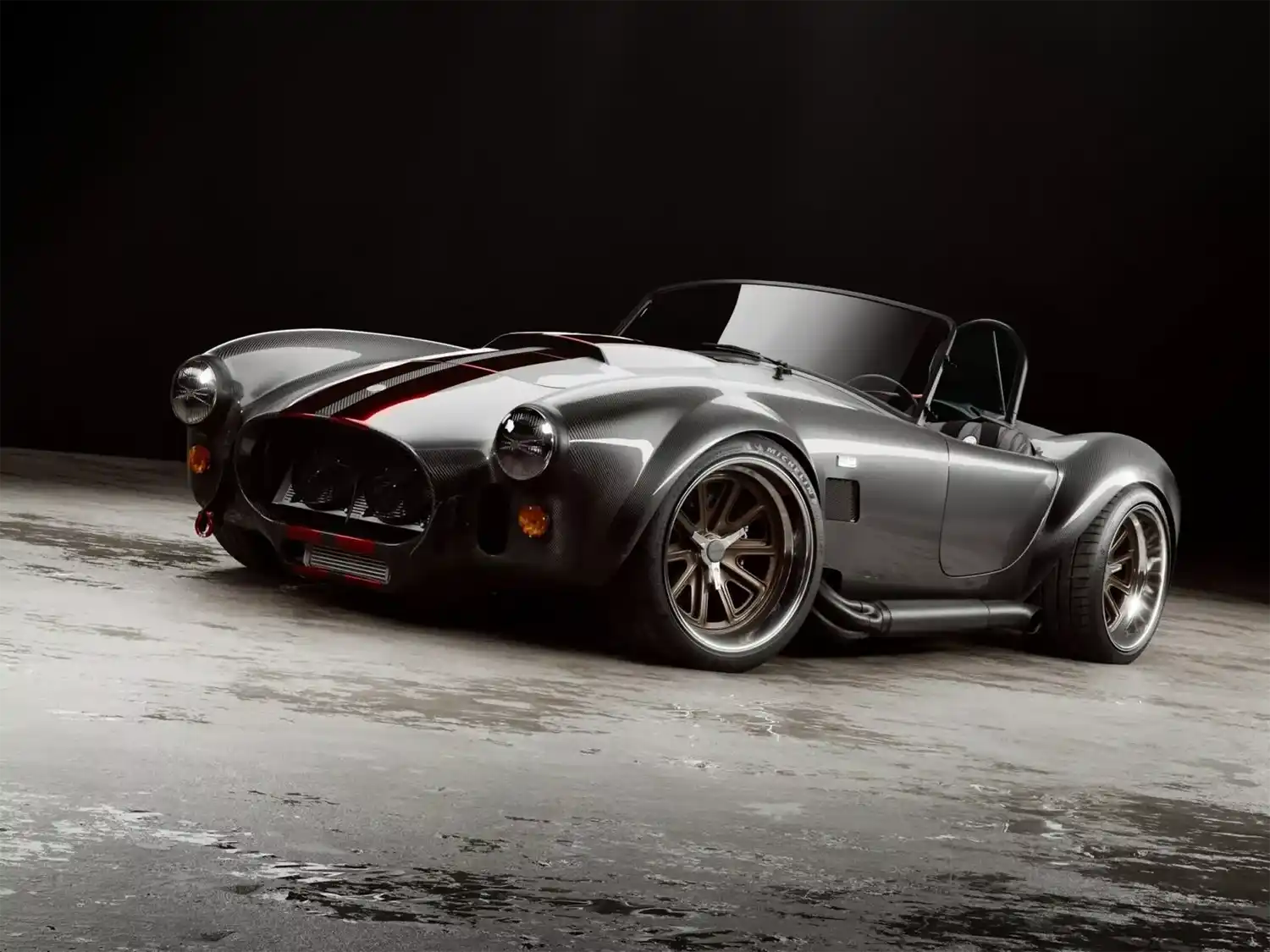 The Cobra Race Car display will give visitors a rare, "exploded" view of the car's design and performance engineering, including its CAD-designed, race-inspired chassis, billet CNC-machined aluminum assembly components, cantilever suspension, and other key components. Capable of 1,000 HP, the Cobra Race Car will provide a bone-rattling experience. This true track weapon is anticipated to weigh about 2,300 pounds wrapped in an aerospace-grade, pre-preg carbon fiber body that weighs a mere 88 pounds.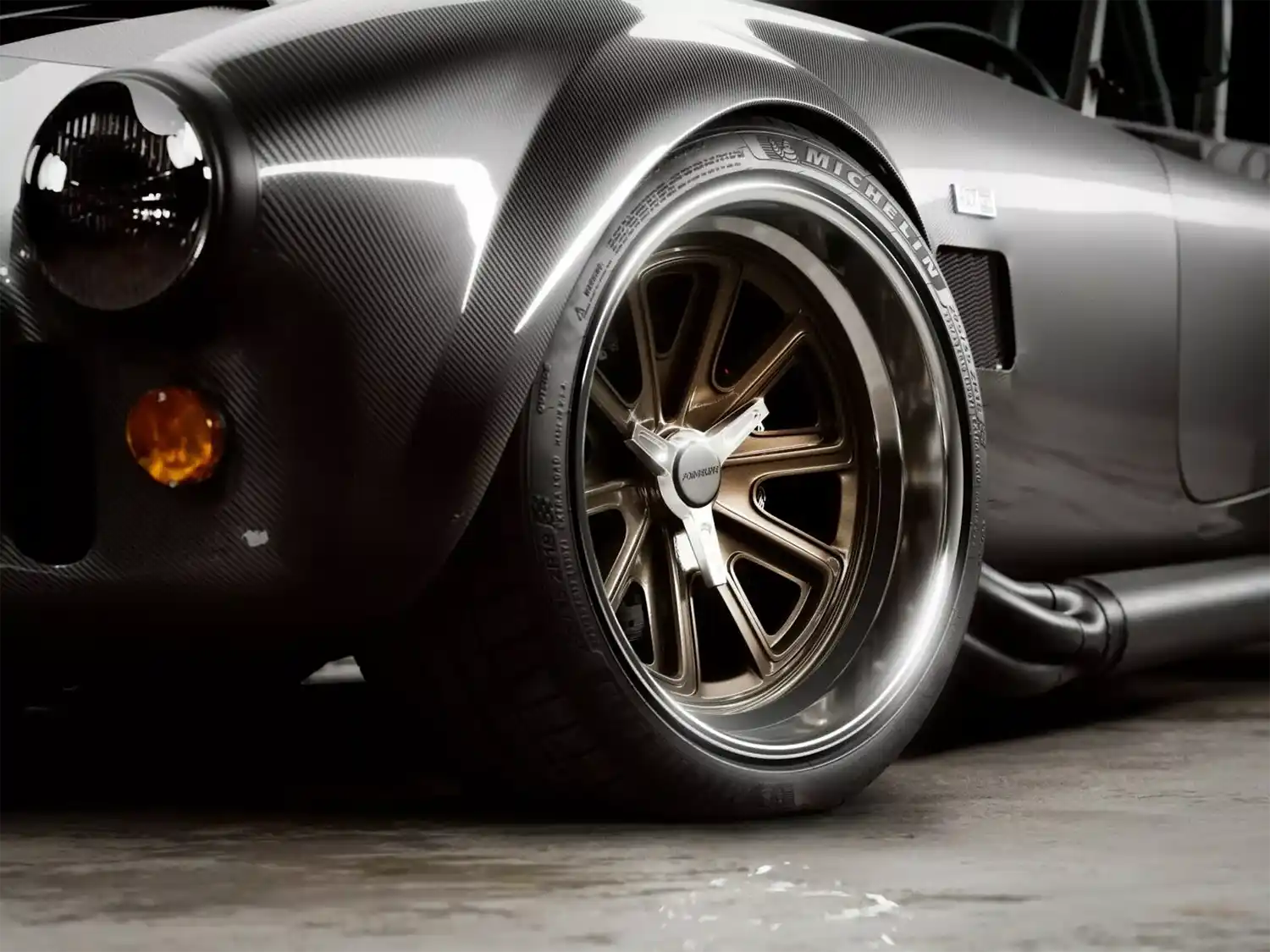 "Elite collectors who acquire one of these cars at the show will have the privilege of owning one of the world's most exclusive, legendary, classic supercars – a piece of motorsports history and high-performance art wrapped in carbon fiber," Stone added.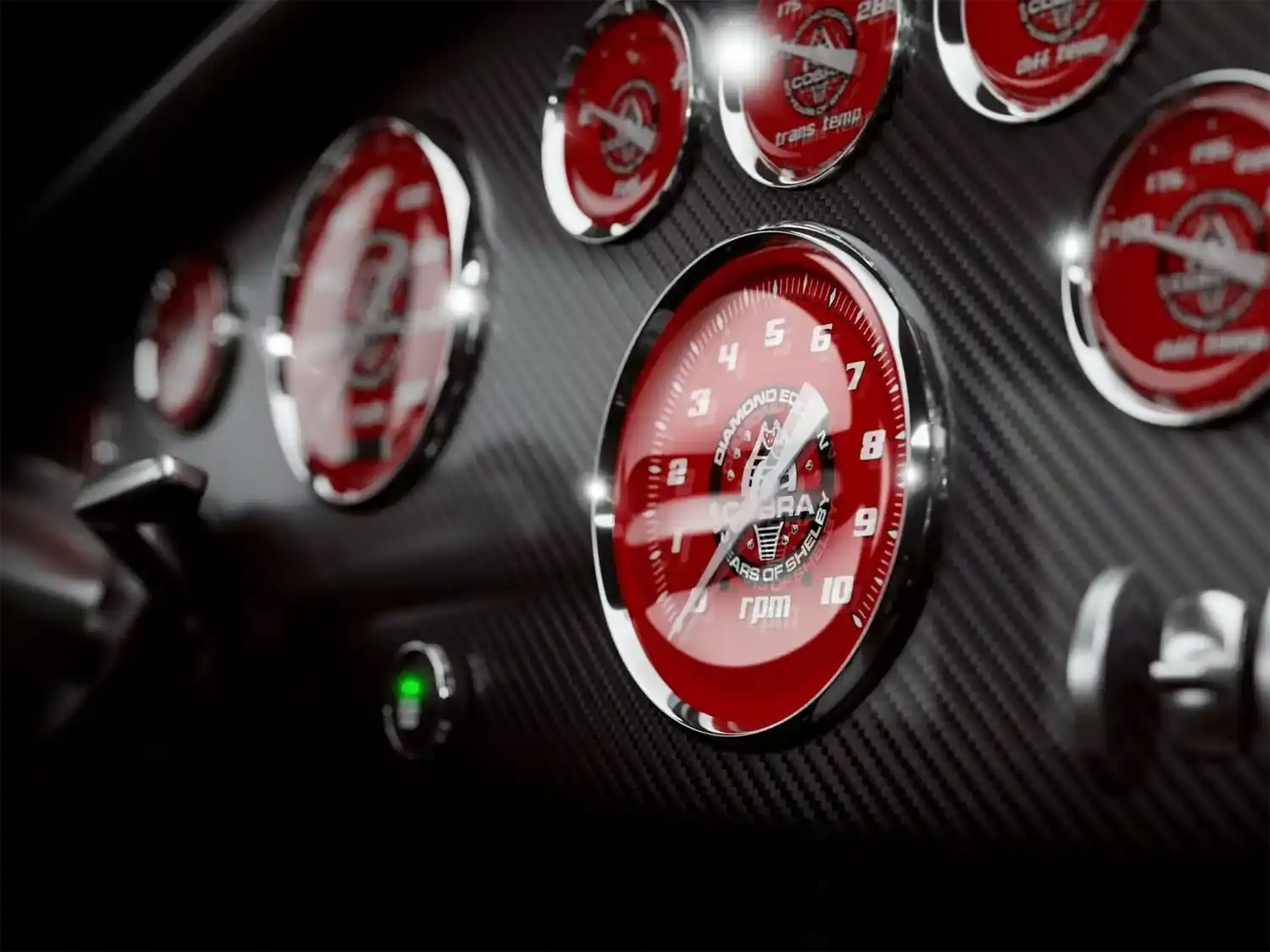 | | | |
| --- | --- | --- |
| Body | | Pre-preg aerospace-grade carbon fiber body weighing 88 lbs. |
| Performance Specs (est) | | ~1,000 horsepower; 0-60 – ~3.9 seconds; top speed ~190 mph; torque – ~750 ft. lbs. |
| Engine | | 5.0L Gen3 Coyote Aluminator from Ford Racing |
| Engine Management System | | Motec M150: traction control; multiple power modes; full data logging capabilities |
| Transmission | | 6-speed Manual Tremec T56 Magnum connected by Dual CV chromoly driveshaft |
| Cooling Systems | | Transmission, oil, and differential coolers – best cooling possible in racing environments |
| Suspension | | Race-inspired, CAD-designed inboard cantilever suspension; state-of-the-art billet machined components |
| Brakes | | Shelby Signature 6PF 4PR braking system by BAER with 14" front and rear rotors |
| Tires & Wheels | | Rear 335/30/18 and Front 295/35/18 tires on 12" and 10" three-piece forged Forgeline Wheels |
| Weight | | Under 2,300 lbs. (approx.) |
| Height x Wheelbase | | 49 inches, 90 inches |
| Dash Panel Package | | Carbon fiber; color-matched Shelby Signature Diamond Edition Gauges; |
| Commemorative Emblem | | Dash-mounted billet machined Shelby plate with 10 diamonds, representing each serial number |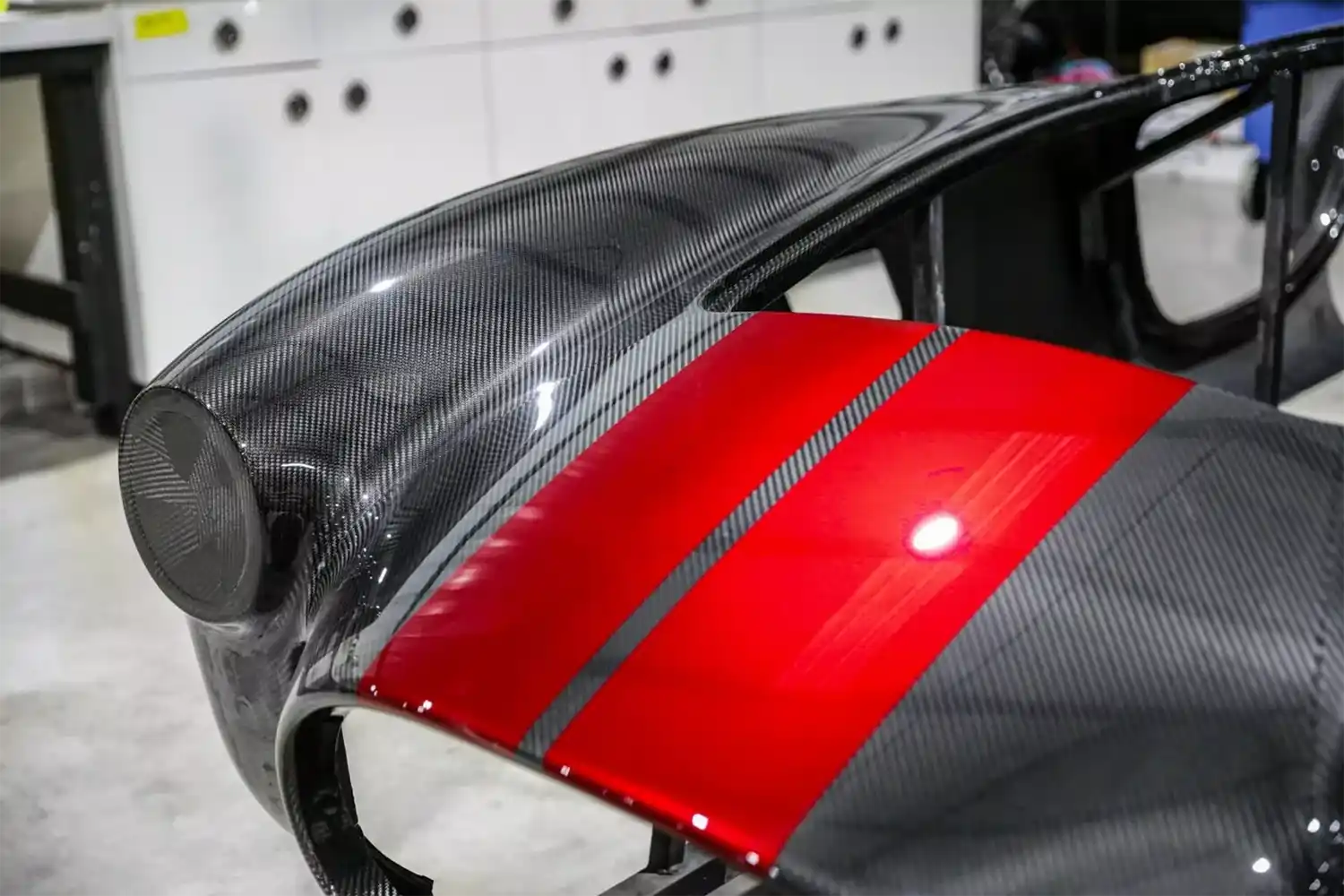 Allocation Reservations
Classic Recreations is releasing limited allocation assignments for both the Shelby Cobra Race Car and its Carbon Fiber Shelby GT500CR models during Monterey Car Week. Orders for the Shelby Cobra Race Car will be limited to only eight remaining allocations. Limited allocations for the Carbon Fiber Shelby GT500CR Mustang will be available. The Company will accept allocation requests at both events beginning at 9 am at The Quail, after 1 pm on Saturday at Exotics On Broadway, or by appointment.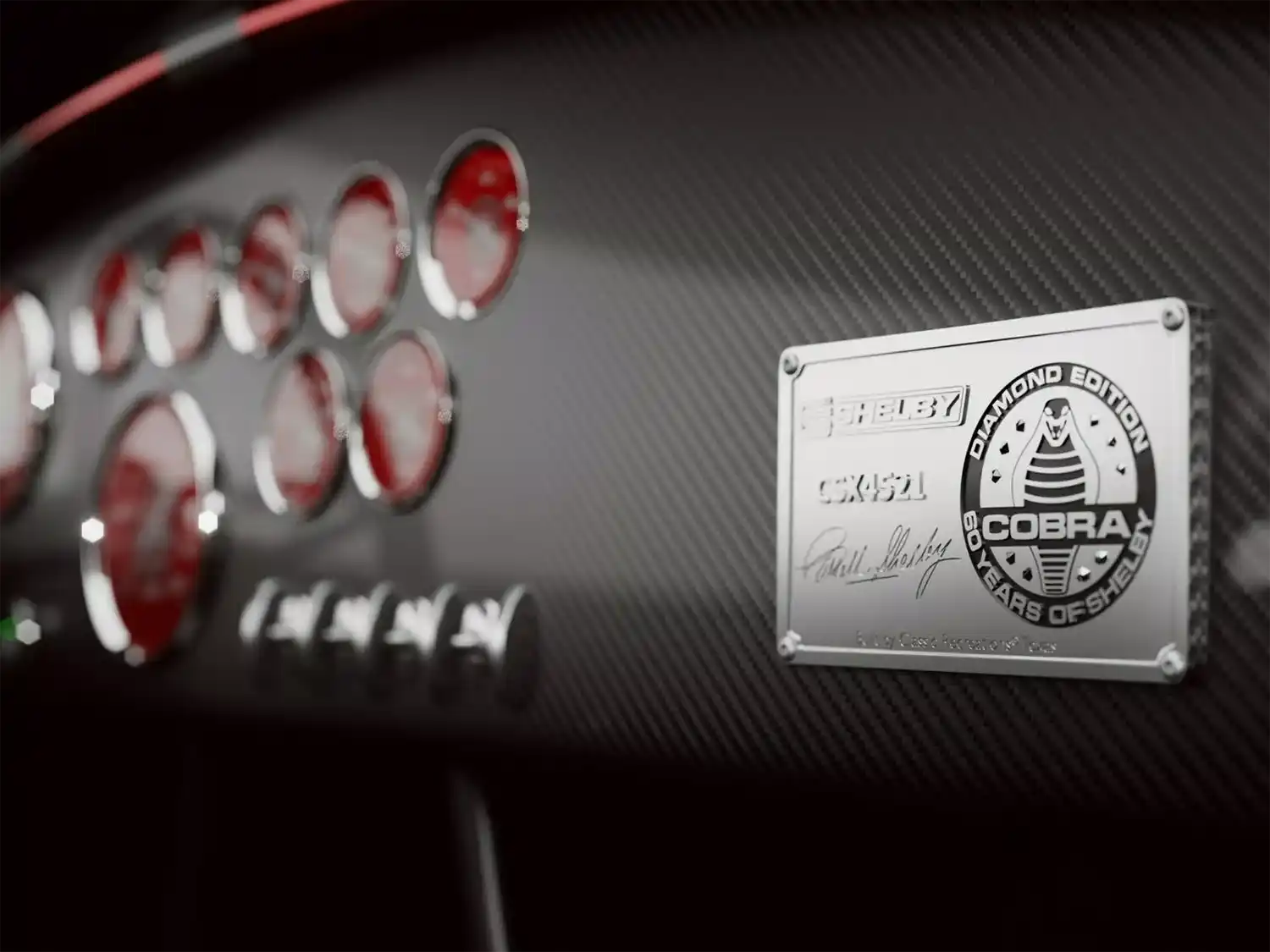 Where to See Classic Recreations During Monterey Car Week
During Monterey Car Week, the Diamond Edition Carbon Fiber Shelby Cobra Race Car and the Carbon Fiber Shelby GT500CR Mustang will first be featured at The Quail, A Motorsports Gathering 2023, an event for discerning exotic car enthusiasts and collectors from around the globe. On Saturday, August 19, Classic Recreations will display the cars at Exotics on Broadway, the largest single-day event during Monterey Car Week showcasing some of the rarest and most exciting cars of our time.