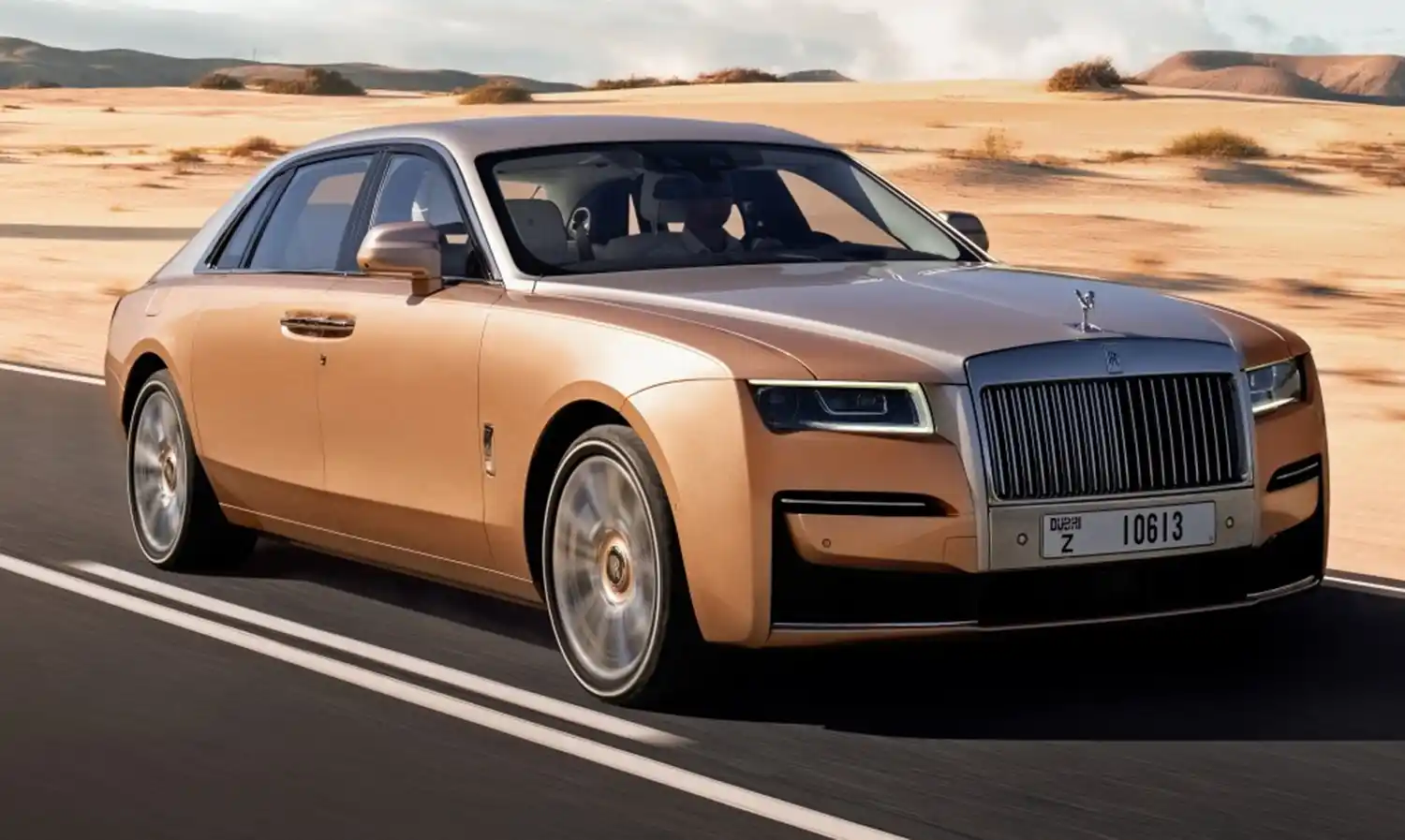 "Since the inauguration last July of the Private Office Dubai, the first Private Office outside the UK, I am thrilled to say that our clients have been immersing themselves in an unrivalled creative environment. Bringing Goodwood to the Middle East, the Private Office is a space which provides a unique experience; it's where our clients can bring their ideas to life and explore the marque's Home and people in real-time, via seamless technology. The success of this concept is clear to see as the Private Office's first commission is revealed: a mesmerizing Ghost Extended work of art."
César Habib, Regional Director Middle East & Africa, Rolls-Royce Motor Cars
Rolls-Royce Motor Cars' unrivalled Bespoke capabilities, endless creativity and excellence in engineering enable the marque's clients to give their imagination free rein, as they commission their unique and deeply personal motor car. Nowhere is this more apparent than in the Private Office – a concept which brings together clients, designers and engineers and which is being expanded from Goodwood to other major luxury centres around the world. Private Office Dubai was the first to be inaugurated outside the Home of Rolls-Royce, more will follow in due course.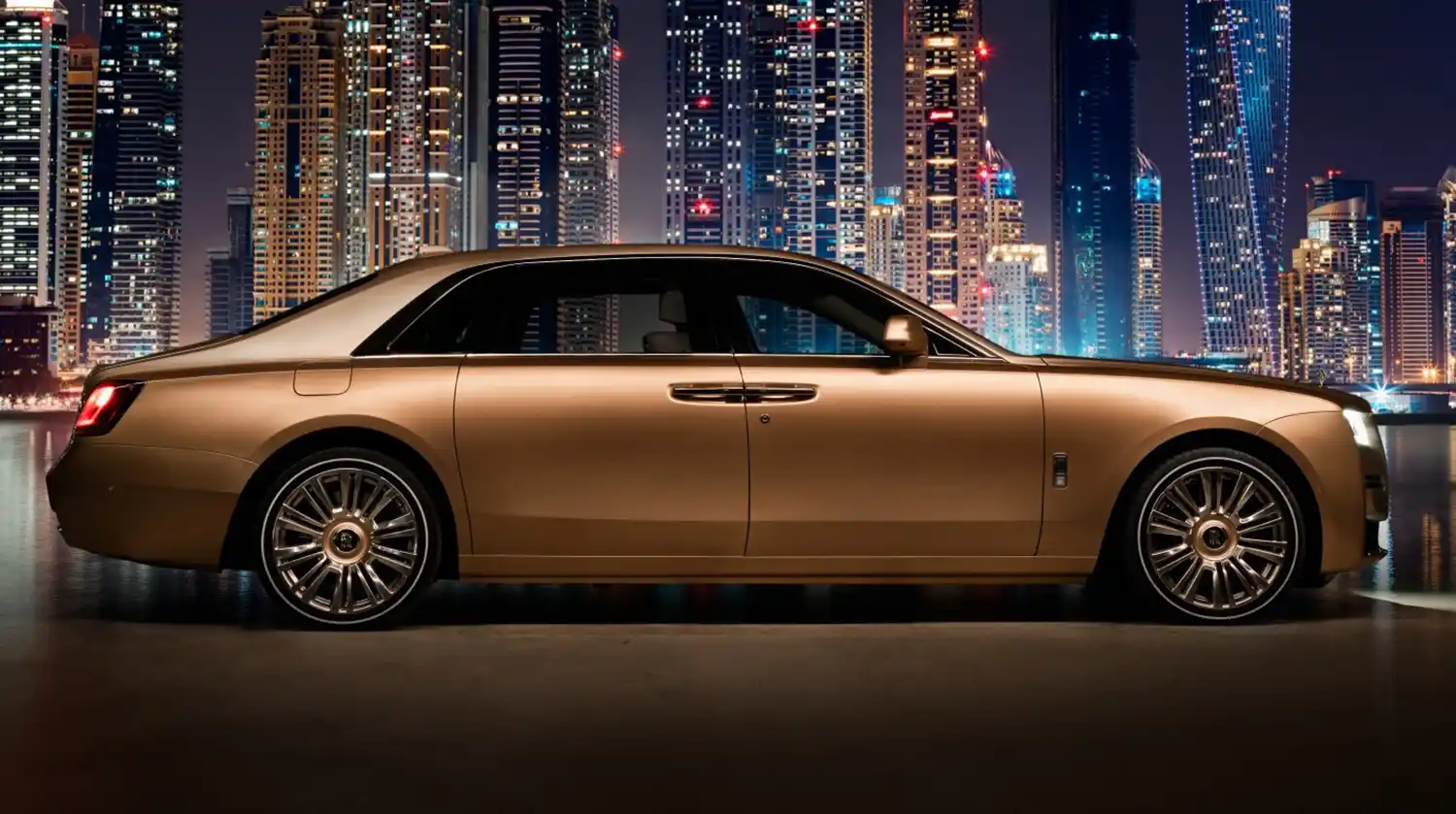 Only eleven months since Private Office Dubai was opened, Rolls-Royce is delighted to present the first commission from the Office: displaying dazzling craftsmanship and great creativity, this Bespoke presentation of Ghost Extended is a true work of art.
Reflecting an evolved appreciation of luxury, one defined by purity, but underpinned by great substance, Ghost Extended embodies elegance and agility. The purest expression of Rolls-Royce, it is a motor car that inspires greatness.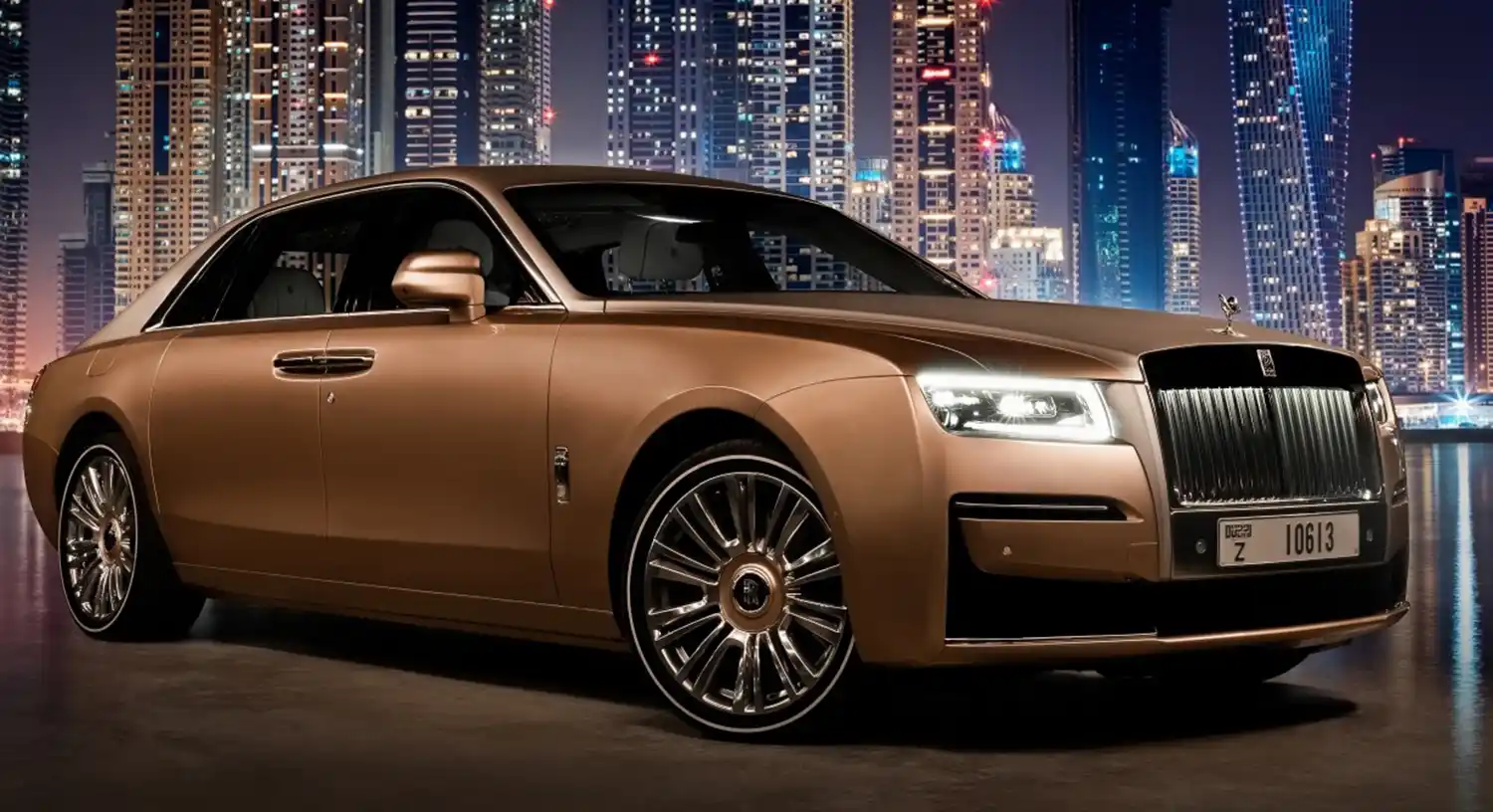 Inspired by the magic of the Middle Eastern sunrise and the mystery of the Arabian sands, this Bespoke Ghost Extended radiates luxury, capturing the imagination as its Sunrise Sparkle exterior gleams against Dubai's skyline. Guided by the Spirit of Ecstasy, and enhanced by the hand painted Coachline in Moccasin, a single, sculpted shoulder line extends from the front to back, creating a continuous silhouette. Elegantly luminous in the dark of the night, the illuminated Pantheon Grille emits an ethereal glow.
The interior of this Bespoke Ghost Extended is defined by elegance. A serene realm in Grace White and Moccasin, cocooned by the finest materials, drivers and passengers alike are transfixed by a rarefied vision of pure beauty, as the Starlight Headliner is emphasised with an ephemeral show of shooting stars.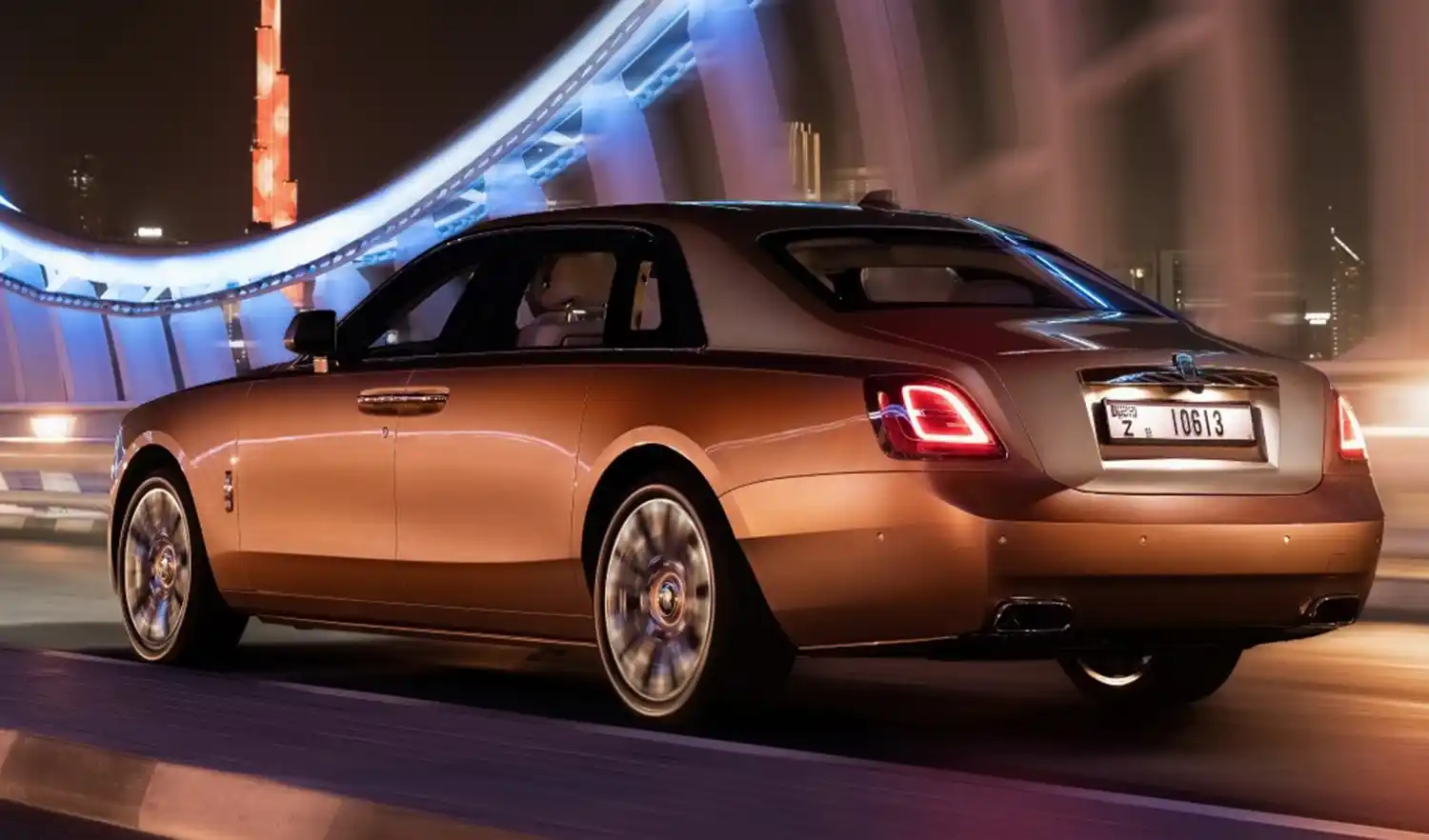 Ghost Extended is built on the Architecture of Luxury, Rolls-Royce's proprietary all-aluminium spaceframe that underpins every Rolls-Royce model. The marque's hallmark Magic Carpet Ride is delivered by the marque's unrivalled Planar Suspension System, itself the result of more than 10 years' exhaustive testing and refinement by specialist engineers. Featuring continuously variable, electronically controlled shock absorbers, self-levelling high-volume air strut assemblies and a world-first upper wishbone damper; Ghost and Ghost Extended are the first-ever production motor cars to benefit from this spectacular technology, with Ghost Extended also offering all-wheel drive and all-wheel steering.
Power is provided by a 6.75-litre twin turbocharged engine developed exclusively for Ghost. It produces 571PS and 850Nm of torque. The requirement for silence when travelling is answered through 100kg of acoustic damping materials incorporated into the chassis, bodywork and tyres, delivering exhilarating performance without disturbing the serenity within.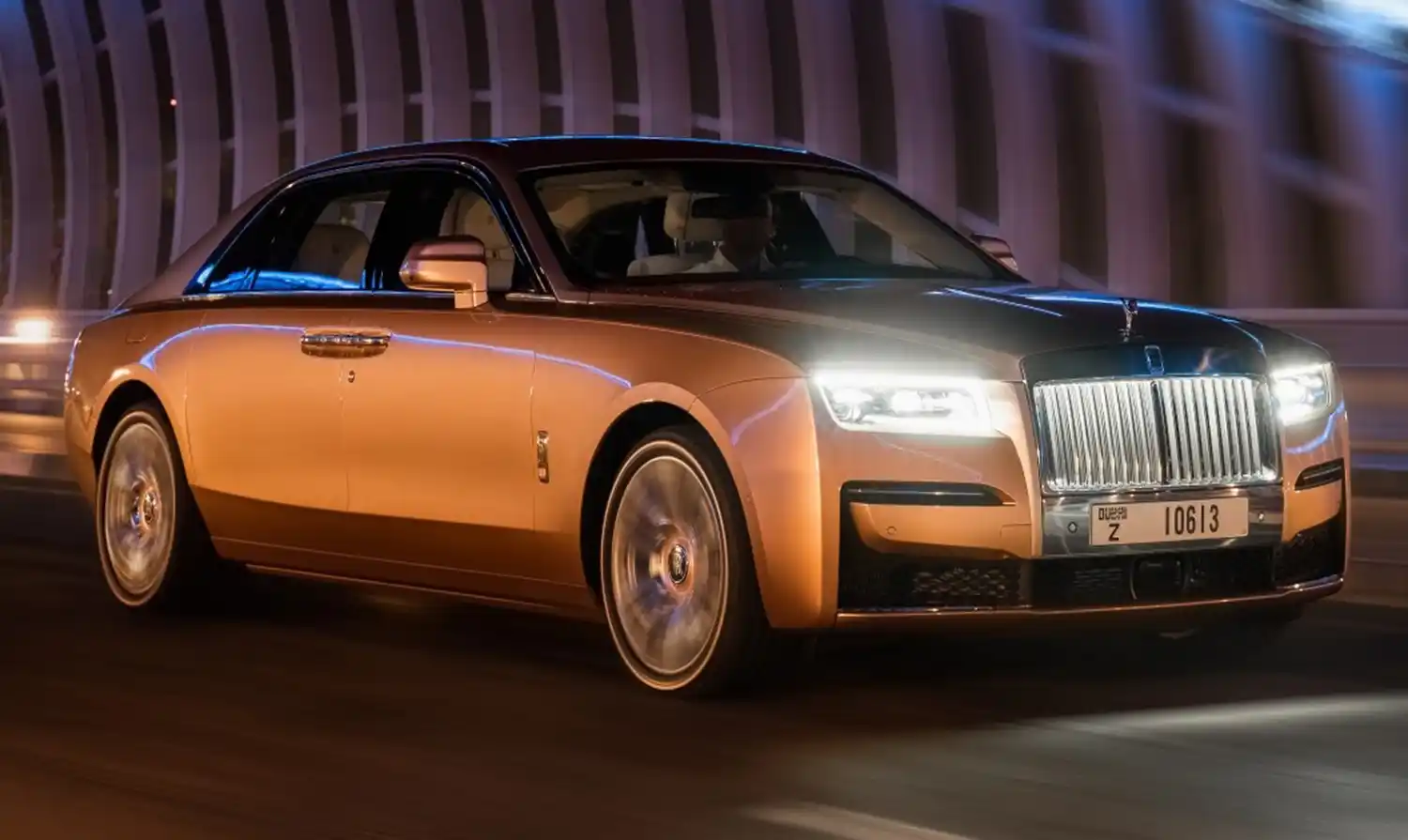 "Ghost presents a world of boundless potential, and this Bespoke Ghost Extended is another example of what we are capable of creating. Ghost, like every Rolls-Royce, presents a perfect blank canvas where we can inspire greatness with ambitious creativity and endless elegant possibilities. Whether it's a Ghost, Ghost Extended or even Black Badge Ghost, there are no limits to what Ghost can become – all one has to do is imagine."
Chris Hardy, Bespoke Client Experience Manager – Private Office Dubai.