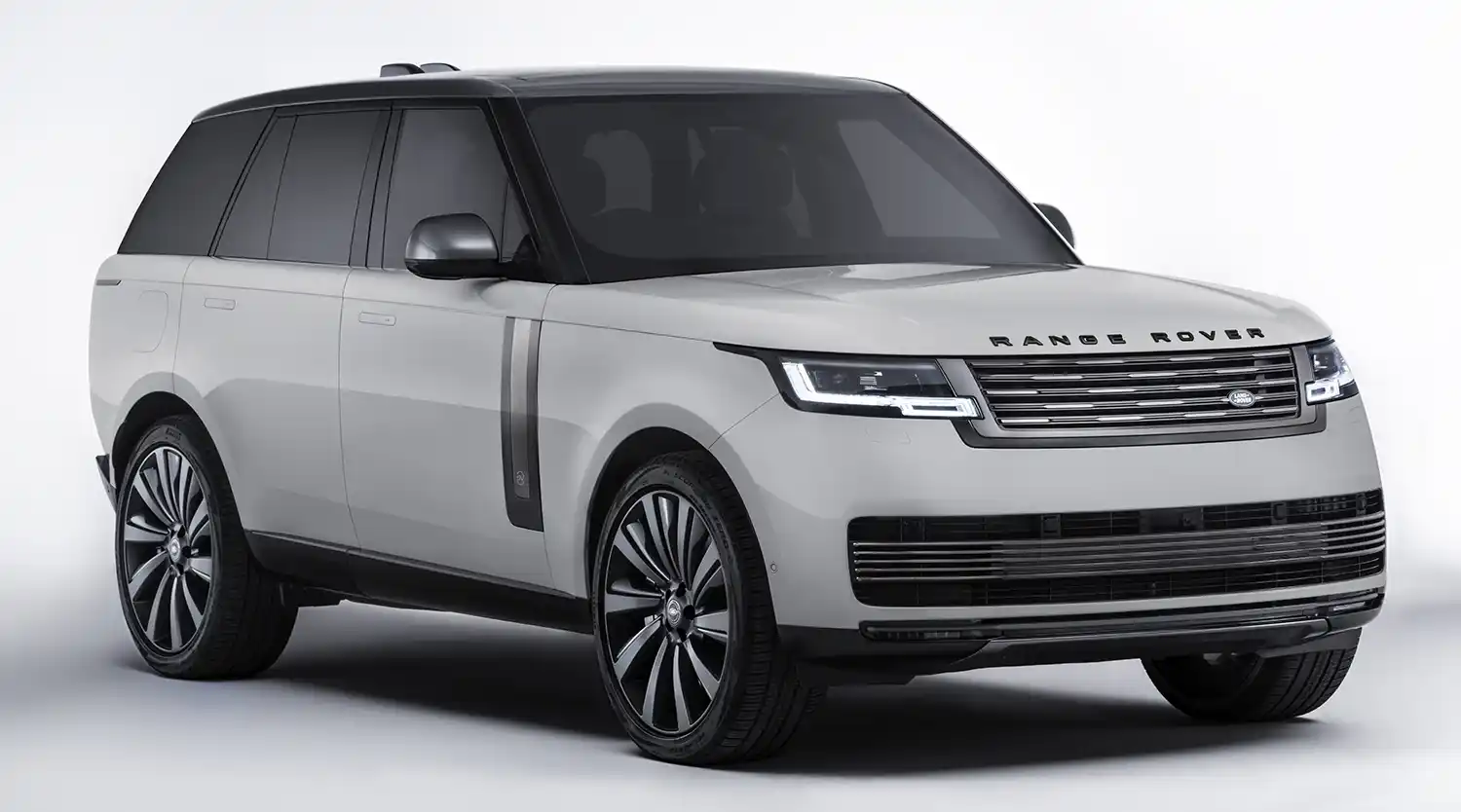 The new Range Rover SV Lansdowne Edition, a unique Range Rover, was revealed at an exclusive event in London's prestigious Mayfair today. Just 16 examples of the award-winning luxury SUV will be built for UK clients, each featuring a unique specification by SV Bespoke that showcases Range Rover's distinctive design.
Celebrating Range Rover's enduring relationship with one of London's most illustrious addresses, the Lansdowne Edition features a colourway inspired by Mayfair's iconic architecture. The curated specification boasts a sophisticated exclusive Lansdowne Grey Gloss exterior accented with unique design details, coupled with a luxuriously trimmed bespoke Rosewood interior.
The reveal of the Lansdowne Edition marks the opening of a new luxury boutique on Berkeley Street, Stratstone Land Rover Mayfair. The newly refurbished boutique has been serving clients for more than 100 years and sets a new benchmark for luxury service.
The Mayfair boutique is the manifestation of Jaguar Land Rover UK's approach to client services for the luxury sector which sees a transition to a direct to customer agency model by 2024, a move that elevates customer experience both in showrooms and online.
"The profound desirability of our products has never been so apparent. All 16 of the exquisite Range Rover SV Lansdowne Editions have been sold ahead of reveal, truly demonstrating the appeal of our luxury brands. Alongside exceptional vehicles like the Lansdowne Edition, we are developing locations, services and events that provide unique and exclusive touchpoints for our clients. Our new Mayfair boutique provides concierge levels of personal service in a modern, luxury environment – it's totally unique."
PATRICK MCGILLYCUDDY – JAGUAR LAND ROVER UK SALES DIRECTOR
"We're delighted to be hosting the launch of the New Range Rover SV Lansdowne Edition at our transformed Mayfair boutique. Like the Lansdowne, our showroom fully embodies the modern luxury philosophy that Range Rover customers expect, and we are looking forward to welcoming them to experience our unrivalled personal service for themselves."
TREVOR FUSSEY – STRATSTONE MANAGING DIRECTOR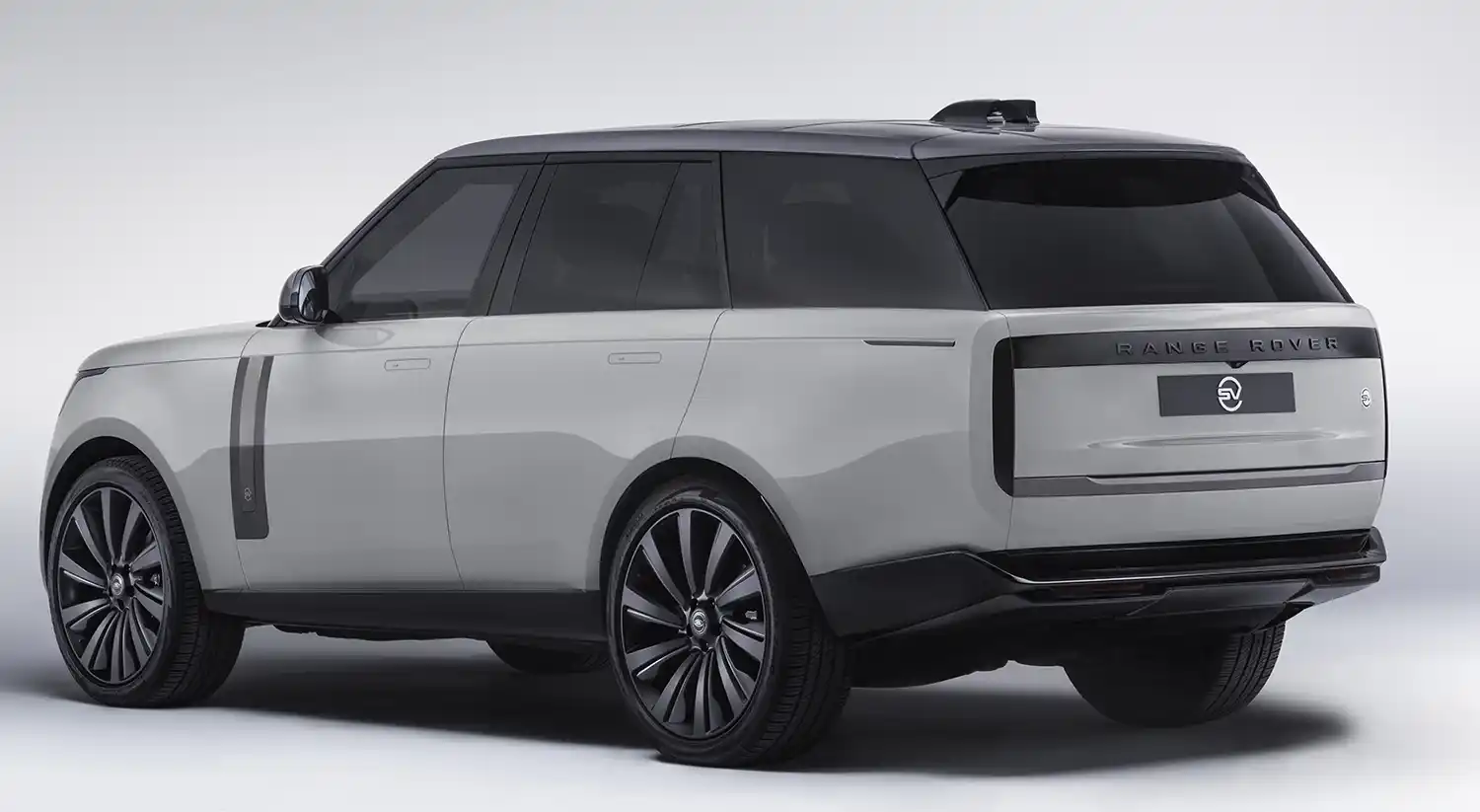 Range Rover SV Lansdowne Edition in detail:
A UK-only limited edition of 16 vehicles curated by SV Bespoke, featuring a specially curated exterior and interior colour combination and exclusive design details.
Exterior:
Lansdowne Grey Gloss paint, commissioned exclusively for this limited edition
Unique application of a Corris Grey Gloss contrast roof with matching wing mirror caps
23" Black Satin Forged Wheels with Corris Grey Satin inserts
SV Anthracite and Graphite Atlas exterior accents
Black chrome two-piece metal script badging hand crafted by Fattorini (Britain's oldest family-owned jeweller) applied to the front and rear of the vehicle
SV Bespoke-branded puddle lamps
Tailgate event suite with leather cushions
Black Land Rover oval, white ceramic SV roundel and laser etched SV logos.
Interior:
SV Bespoke Rosewood & Ebony near aniline leather upholstery with diagonal stitch embroidery
Satin Black ceramic controls
Ebony mohair carpet mats with leather binding
Black anodised metal finisher
Moonlight Chrome accent finishes
Illuminated treadplates with "SV Bespoke – Lansdowne Edition 1 of 16" script.
Engine: