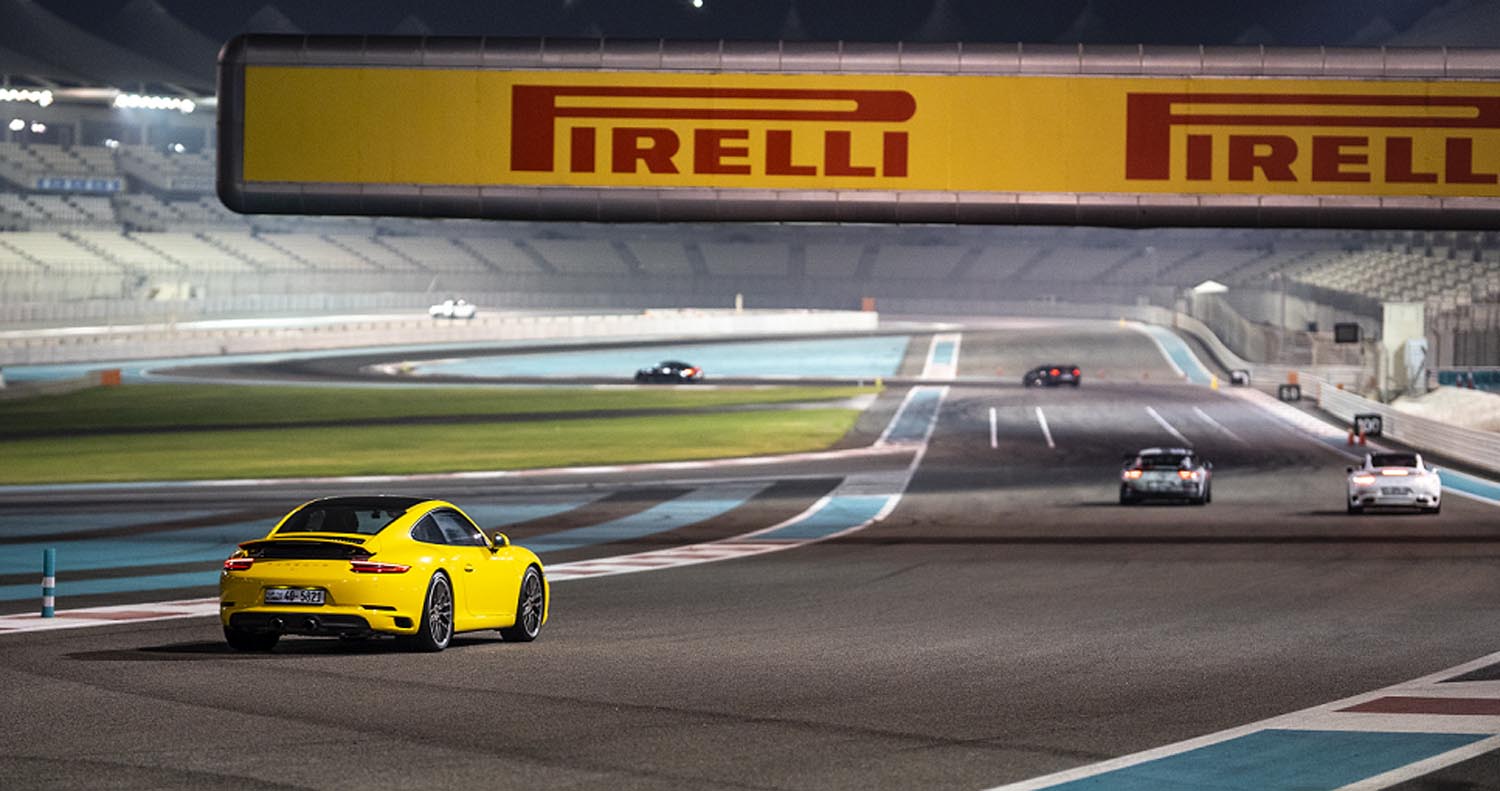 More than 740 cars, with over 447,000 combined horsepower have taken part in leading tyre manufacturer Pirelli's track day events across the UAE held between September 2020 and May 2021. Car enthusiasts, including guests from some of the nation's biggest car clubs, got behind the wheel at 16 adrenaline-filled track days in celebration of the ever-exciting scene, held at UAE's top racetracks – Dubai Autodrome and Abu Dhabi's Yas Marina Circuit.
The events were designed with adventure and thrill-seekers in mind with Pirelli setting up a service van to conduct extensive tyre checks for its guests, as well as T-scans at selected events to generate a comprehensive report covering everything from breaking distance to tread depths.
A highlight of Pirelli's motorsport season was an event held at the Dubai Autodrome. SuperCars Majlis and Porsche Club UAE guests raced across the FIA-sanctioned 5.39 km motorsports circuit located in Dubailand. The special evening, which took place after a long industry shutdown due to the pandemic, kicked off with 40 guests arriving with their own cars, followed by a safety briefing session to help them understand the track; attendees were then offered the opportunity to navigate the circuit and showcase their supercars' performance and features.
"Taking part in Pirelli Middle East's track days is quite the experience for all," said Supercars Majlis Founder AbdulMajid Ahmed. "As our long term exclusive tyre partner in the UAE, Pirelli has consistently demonstrated the appeal of its ranges' renowned excellence, unrivalled performance, durability and reliability at every single event. I am excited to see what they have in store for supercar lovers in the upcoming season later this year."
Among the global tyre company's most successful events was the International Women's Day celebration – which took place in March 2021 – when Pirelli invited female drivers to Yas Marina Circuit. Female empowerment was the main theme as the motorsport fans graced the track which plays host to the F1 Abu Dhabi Grand Prix racetrack.
The goal was to engage female motorists, offering them advanced knowledge and skills to become pioneers of road safety and tolerance on UAE roads. The Lamborghini Abu Dhabi team was also present at the event, offering various models for the ladies to experience on the track.
Following a successful series of track day events, Pirelli is all set to kick off the new motorsport season in the UAE from September onwards. A full programme will be revealed in due course.