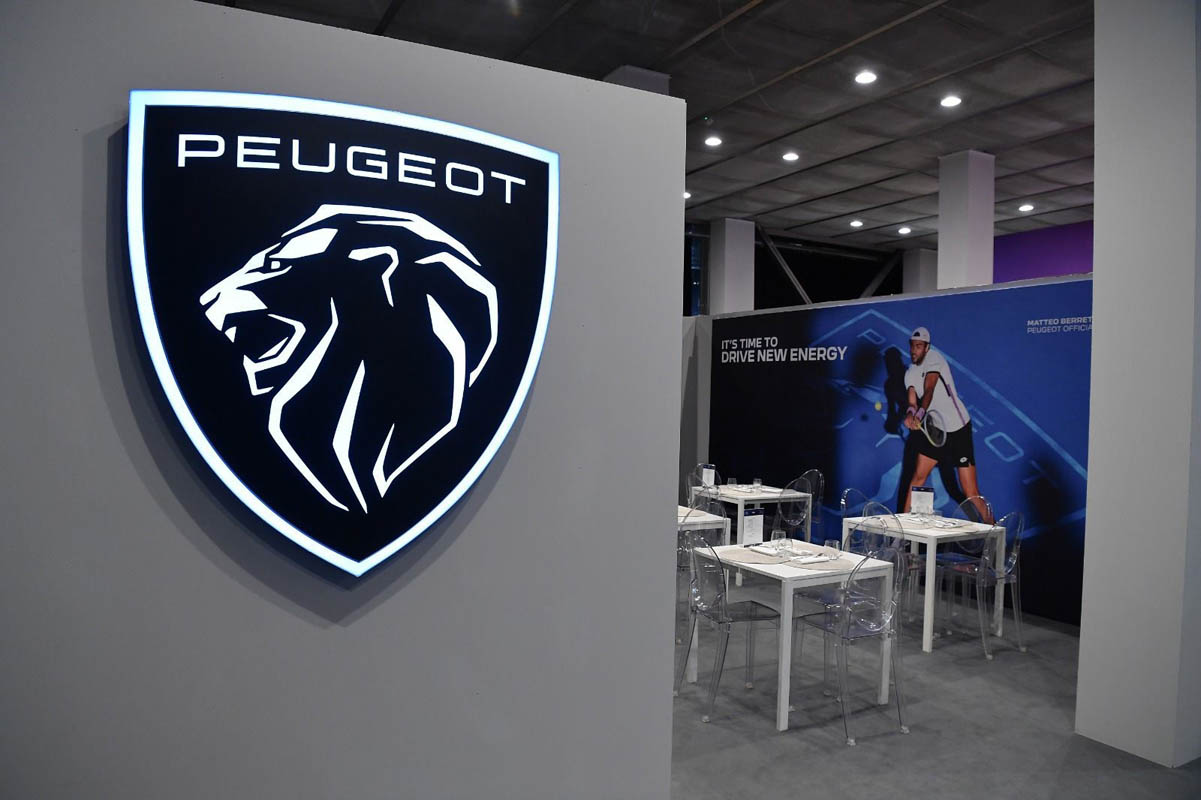 PEUGEOT will be participating as Partner and Official Car in the ATP Finals in Turin, which take place from 14 to 21 November 2021. This is a highly anticipated event with the 8 best players of the year 2021 vying for top spot, including our Brand Ambassadors Novak Djokovic (world No. 1 in the ATP rankings) and Matteo Berrettini (world No. 7 in the ATP rankings).
The Brand will be in the heart of the city of Turin on the Piazza San Carlo where the New PEUGEOT 308 HYBRID and the New 508 PEUGEOT SPORT ENGINEERED will be displayed.
PEUGEOT, Official Car of the tournament, is making the event electric with a 100% electrified fleet (electric and plug-in hybrid) offering safe and responsible mobility. 40 electrified vehicles to transport players and VIPs during the event. The fleet is made up of the following models: New PEUGEOT 308 & 308 SW HYBRID, 508 & 508 SW PEUGEOT SPORT ENGINEERED, PEUGEOT 3008 PHEV, PEUGEOT 508 & 508 SWHYBRID, PEUGEOT e-208, PEUGEOT e-2008 and PEUGEOT e-Traveller 100% electric.
The Brand will be taking over Piazza San Carlo and featuring the New PEUGEOT 308 HYBRID alongside the 508 PEUGEOT SPORT ENGINEERED, the high performance, environmentally friendly car that inspired the Neo-performance concept.
PEUGEOT will also be visible at the Pala Alpitour, where the tournament takes place. In addition to the PEUGEOT lounge, the Brand will also be featured on the courts with LED signs.
Finally, the Brand is also providing its fleet of electrified vehicles to transport players and VIPs.
IT'S TIME TO CHANGE: this is PEUGEOT's global message to push the energy transition forward. An invitation to join the electric revolution and an exceptional opportunity that everyone can seize with serenity, ease and pleasure thanks to a range of models that is currently 70% electrified and will be 100% electric by 2024.