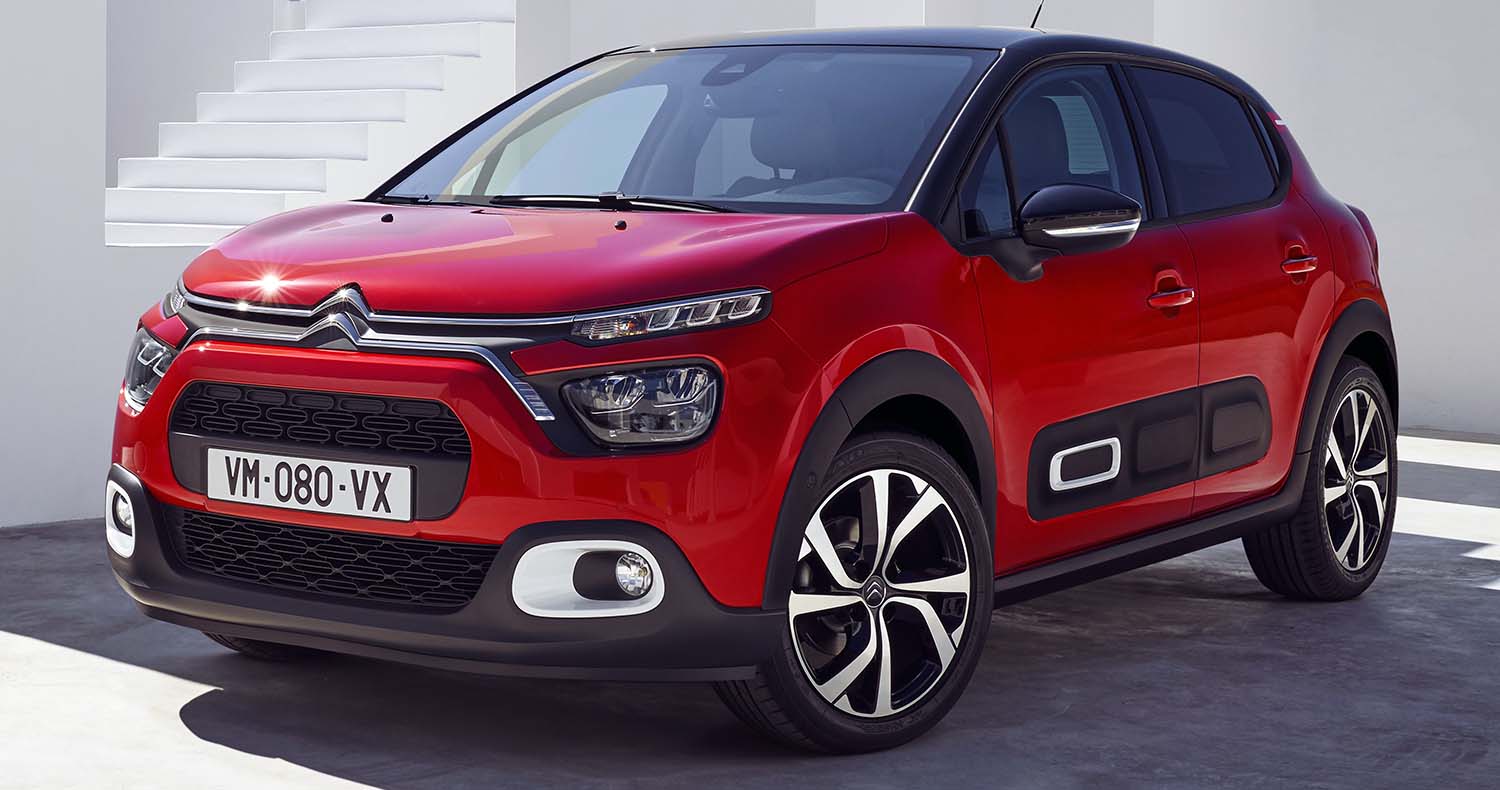 The 3rd generation Citroën C3 has just reached the one million mark in terms of vehicles produced at the factory in Trnava, Slovakia.
Launched in November 2016, C3 gave a new impetus to the Brand by ushering in a new stylistic identity that can now be seen on the range's current models and confirming the promised of comfort that is a true signature for Citroën.
This is an offer full of personality that has been crowned with success, as C3 ranks among the top 7 major actors in its market in Europe in 2020. It is even among the top 3 best-selling models in its segment for major markets such as France, Spain, Italy, Belgium, Portugal, Denmark, Slovakia, and Bulgaria.
This commercial success confirms its status as the Brand's best seller. A versatile city car and a symbol of "love at first sight", the 3rd generation Citroën C3 has many assets.
To keep this success story going, Citroën adapted the vehicle in 2020, by reinforcing what makes it so different and appealing: a unique attitude inaugurating the Brand's new front end identity, more customisation options, benchmark comfort, and a host of modern equipment that are genuinely useful on a daily basis.
COLOURFUL: 1 MILLION DIFFERENT C3s THANKS TO CUSTOMISATION
Immediately recognisable, C3 has a unique attitude, a distinctive graphic signature and a truly unique morphology in a highly stereotyped market. With a modern and protective look, C3 is unlike any other vehicle in its segment, standing out thanks to its colourful personality.
At its launch in 2016, C3 was the first model to offer its customers such comprehensive and coherent customisation options at the core of the market.
That feature would become a marker of Citroën's positioning compared to the rest of the range. In 2020, new C3 further increased options for customers seeking vehicles that match their own visions, offering nearly 97 possible exterior combinations.
Customisation allows each customer to fully express their personality and style with exterior looks ranging from trendy to discrete and the opportunity to jazz up a classic colour with a contrasting roof colour and/or colourful inserts. Every client can build their own unique C3 unlike any of the 999,999 others.
In short, C3 is the most customisable car in its segment thanks to its:
7 body colours: including 2 bright new colours – Elixir Red and Spring Blue – in addition to the existing colours (Perla Nera Black, Steel Grey, Platinum Grey, Soft Sand, Polar White).
4 Colour Packs: or colourful inserts including Airbump® and fog lamp surrounds, with the Anodised Emerald colour option now available in addition to Black, White, and Red.
4 roof colours: including the trendy Emerald Blue colour (in addition to Opal White, Onyx Black, Aden Red). Roof colours matching the colour of the wing mirrors and the quarter panel trim.
3 roof decors: with graphic themes (Red, Techwood, Emerald) in the form of stickers on the roof capsule and the quarter panel trim.
The seductive power of Citroën C3 is also reflected in its rich sales mix, symbolising a "love-at-first-sight" purchase by its 1,000,000 customers:
41% of orders were for the up-market version (the Shine and Shine Pack levels)
65% of sales were for two-tone options
68% of sales included the Airbump®