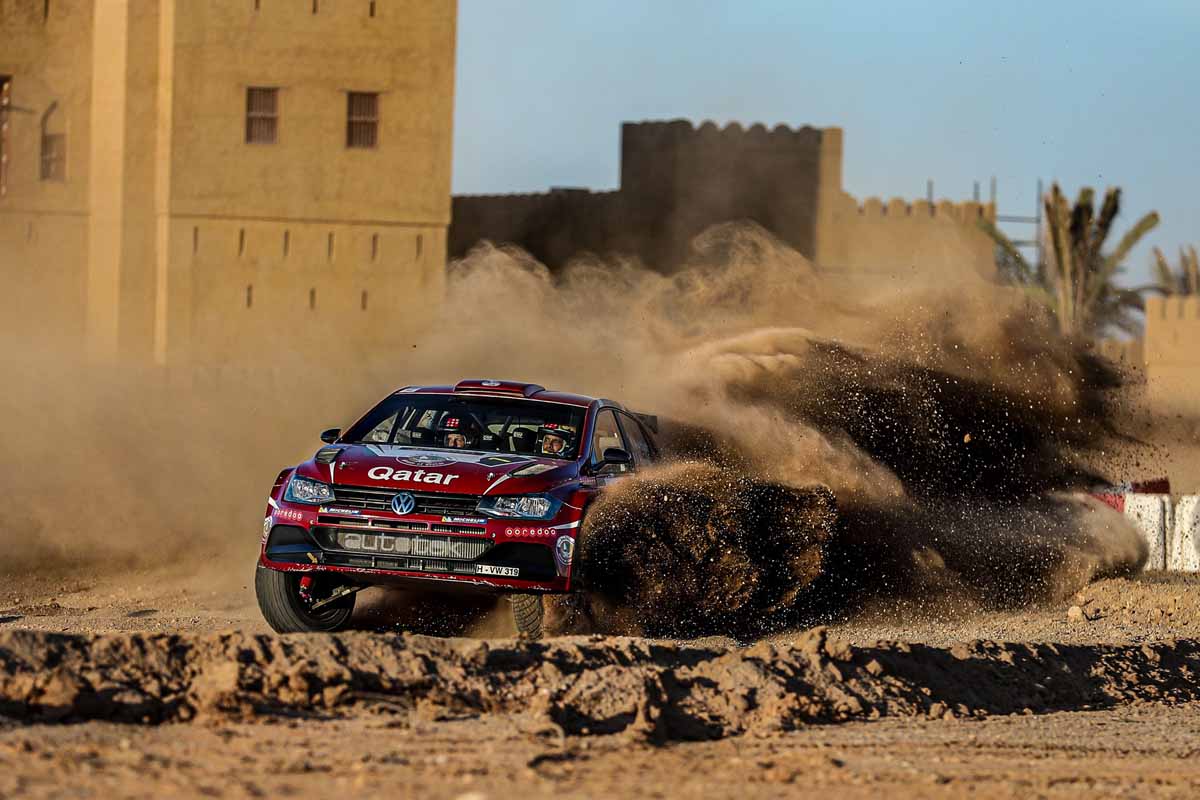 Oman Rally Sohar International 2021 gets underway with a ceremonial start at Al-Qurum from 6pm on Thursday (tomorrow) evening.
Organised by the Oman Automobile Association, the 12-stage event is the final round of the 2021 FIA Middle East Rally Championship has attracted a dozen crews in the international section and a further 11, who will tackle the second and third rounds of the Oman Rally Championship.
Slight revisions to the route mean that competitors will now tackle 214.38 competitive kilometres in a route of 685.97km.
Repeat runs through three gravel special stages make up the route for Friday's action with the 22.04km of the Al-Khoud stage getting the on-stage drama underway at 09.33hrs. A first run through the Misfah and Saal specials precedes a lunchtime return to service before the three tests are repeated in the afternoon.
Runs through Abyad (13.09km), Qalqal (17.17km) and Nakhal (19.26km) are on the agenda for Saturday morning, before another regroup and service stop. The three specials are repeated in the afternoon before the prizegiving and podium finish take place at Al-Qurum from 16.52hrs onwards.
While 17-time regional rally champion Nasser Saleh Al-Attiyah is the firm favourite for overall honours in the main FIA event, there are numerous contenders for honours in the Oman Rally Championship section that runs behind.
Four Mitsubishi Lancers, a pair of Toyota Yaris', a Kia Rio, two Can-Ams and as many Yamahas grace the national entry.
Seeded at 20 and topping the list is Hamid Al-Qasmi in his Mitsubishi. He faces competition in the N4 group from Haitham Al-Soomar, Hamood Al-Touqi and Ghaith Al-Qasmi.
The Toyotas of Waheeb Al-Kharusi and Yaqdhan Al-Rashdi are categorised in Group A, while Musab Al-Soomar's Kia is the sole entrant in the RC3 class.
With the FIA T4 and T3 sections becoming increasingly popular around the world in cross-country events, it is no surprise that four vehicles are entered in Oman. Rally veteran Nizar Al-Shanfari wheels out his Can-Am alongside the similar car of Khalid Al-Shanfari and a pair of Yamaha YXZs, driven by Lebanon's Alan Nawfel and local driver Mohammed Al-Shanfari.