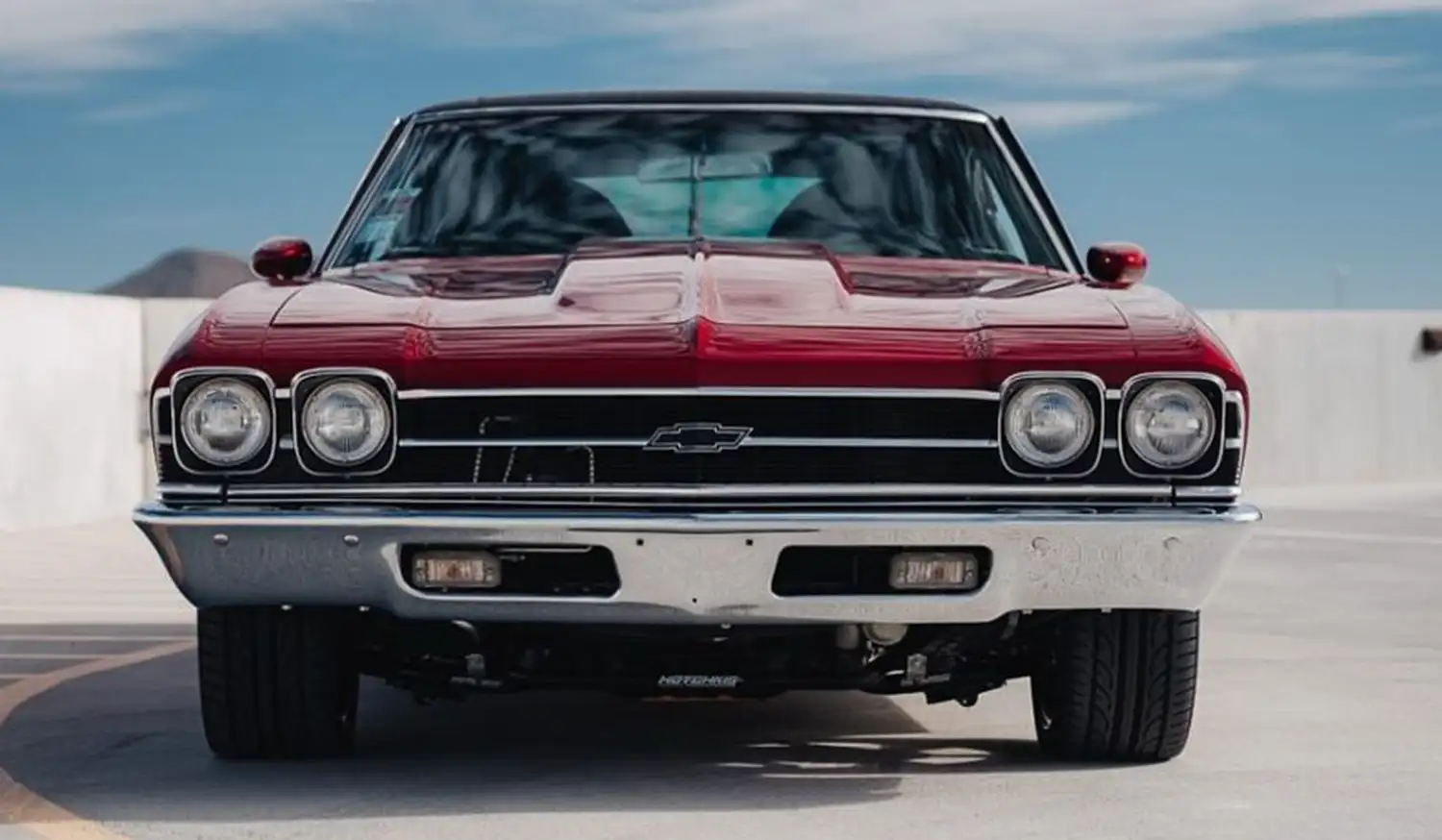 Author: DAN HODGDON
Photos: LUCAS PRIAMO
Source: Chevrolet.com
——-
When Cory Larsen was in high school in northern Utah, his first car was a 1969 Chevelle. Today, he's on his fourth '69 model of the famed Chevrolet muscle car, carrying on a lifelong love for the vehicle which began almost five decades ago.
"When I was a kid it was always Chevrolet for me," he said during the 2022 Goodguys Speedway Motors Southwest Nationals in Scottsdale, Arizona. "There was a group of four or five guys and we all had GM vehicles. I had my '69 Chevelle, another kid had a '67 Chevelle, another one had a '67 Pontiac Firebird 400, and then another kid had a '69 GTO. So our weekends were playing with our cars."
Larsen does the same now, but the red Chevelle he currently owns is a restomod build featuring a variety of modern upgrades – including a Chevrolet Performance ZZ427/480 crate engine.*
"Back in 1969, you couldn't get an engine bigger than a 427," Larsen said. "For me, putting in a 502 or a 572 wasn't true to the vintage of the car. I wanted to have a motor that was a modern equivalent and 427 cubic inches was perfect."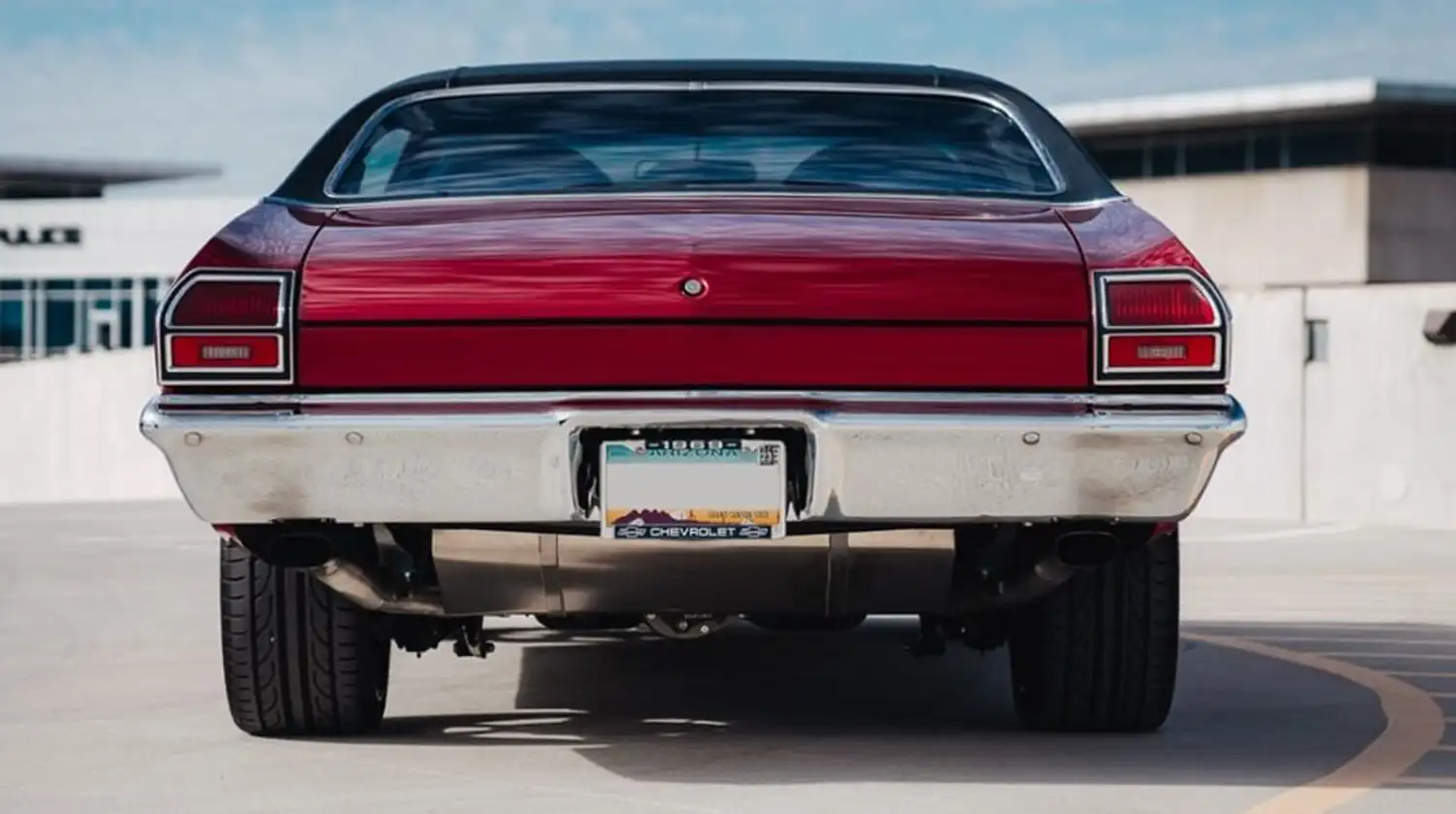 Larsen is a Big-Block fan and his other cars have had various built versions of 396 and 427 cu.-in. power plants. However, after researching crate engines* and speaking with owners, he decided the ZZ427 was right for this build due to its blend of modern technology and reliability while also honoring the Big-Block Chevy engines of years past.
According to Chevrolet Performance, the ZZ427/480 is a modern take on the classic Chevy L88 427. The updated crate version includes a cast-iron block with four-bolt main caps and an all-forged rotating assembly for strength and durability, while a hydraulic roller camshaft replaces the L88's flat-tappet cam. The result is enhanced drivability across a broad performance range. As its name implies, the ZZ427/480 makes 480 horsepower and 490 lb.-ft. of torque.
"Once I got it dialed in after we built the car, it just keeps running great," Larsen said.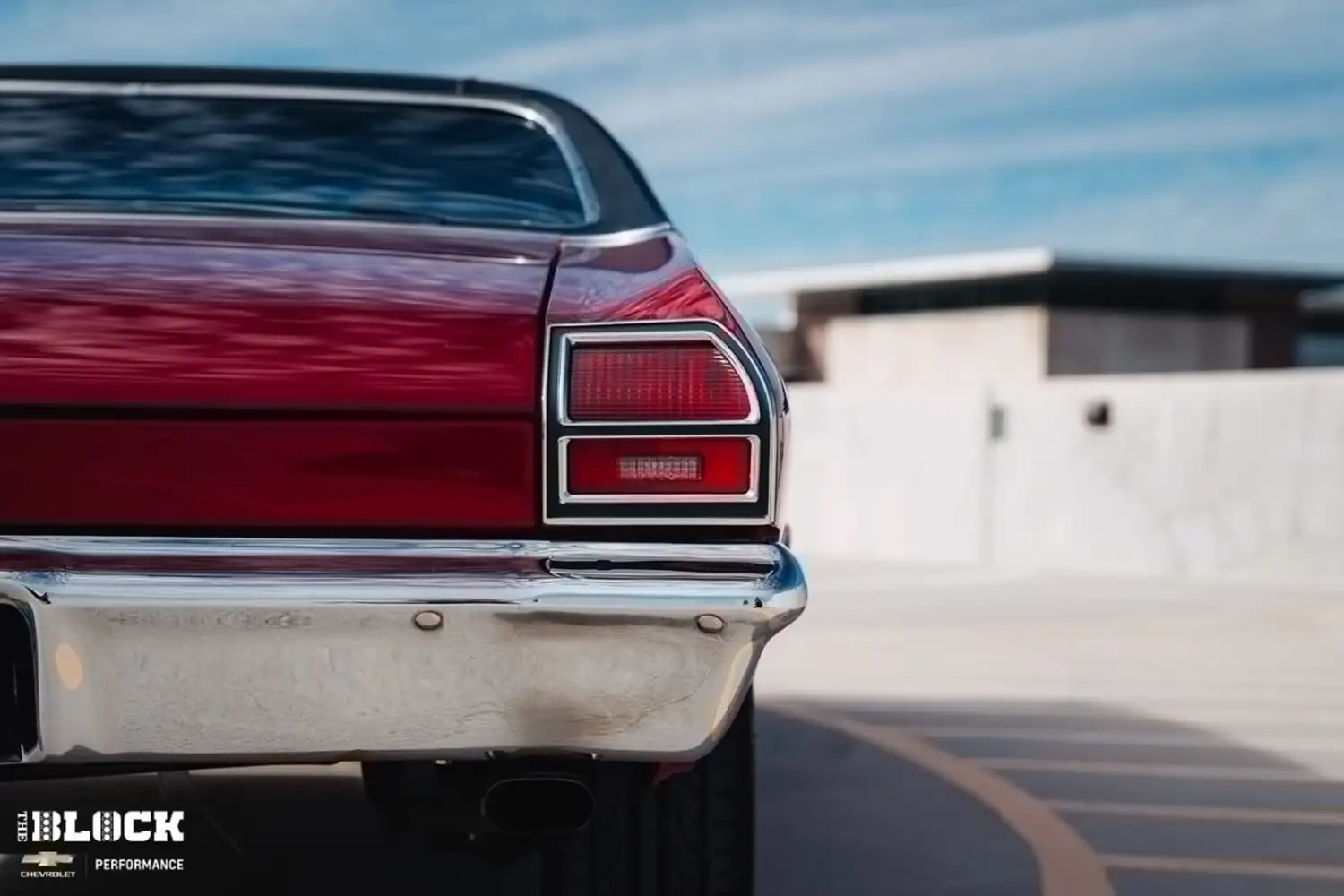 Larsen, who today lives in the Desert Ridge area of Phoenix near the Scottsdale border, bought the car from a broker in Texas around 10 years ago. Before that, it had spent 42 years with its original owner in Springfield, Illinois, accumulating just 17,000 miles in that time. Larsen says the car was a "plain Jane" Malibu car with a 307 cu.-in. engine and a two-speed Powerglide transmission when he bought it.
An everyday car like this one is a great choice for a restomod build, and even better, is what Larsen and his paint-and-body team at Hunter'z Body Shop in Mesa, Arizona, found when they dove into the full frame-off project.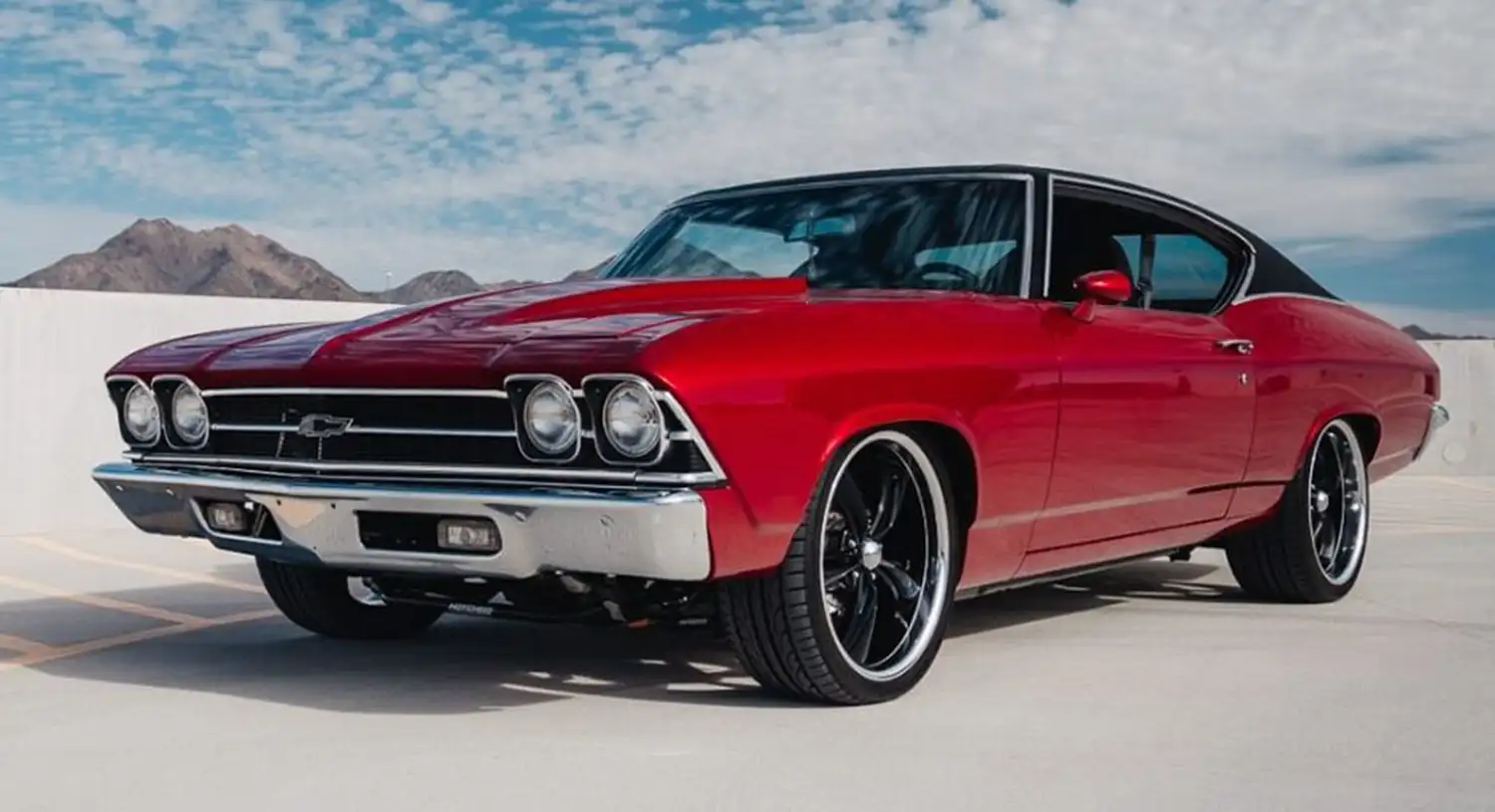 "The cool thing about the car is that when we stripped it down and took all the paint off, all the sheet metal was perfect," Larsen said. "That car has never been in a wreck. So there were no drill holes where any bodywork was done, and the front and rear bumpers are original, too. They've just been re-chromed. The dash pad in the dash is original, so except for all the modernization we did to it, it's all an original-body Chevelle."
Those original elements, coupled with a modern crate engine, mean the car very much resembles what a Chevelle might look like if it were still being built today.
Larsen enlisted Darrell Meister of Arizona Pro Touring in Mesa for the work in building the car into a modern masterpiece, which also incorporates the original frame.
"We sandblasted [the frame] and had it powder coated, but before we powder coated it Darrell did go in and do some welding just to strengthen it up in different places," Larsen explained.
The engine dropped in seamlessly thanks to engine mounts specified for the ZZ427, and the power plant also features an American Autowire wiring harness, March Performance Sport Trac performance pulley system and custom Ron Davis Radiator. Fuel comes from a Rick's Hot Rods custom stainless-steel gas tank. Exhaust gasses are spent through custom, ceramic-coated Lemons Headers, while Flowmaster Series 40 mufflers with three-inch exhaust create an aggressive sound.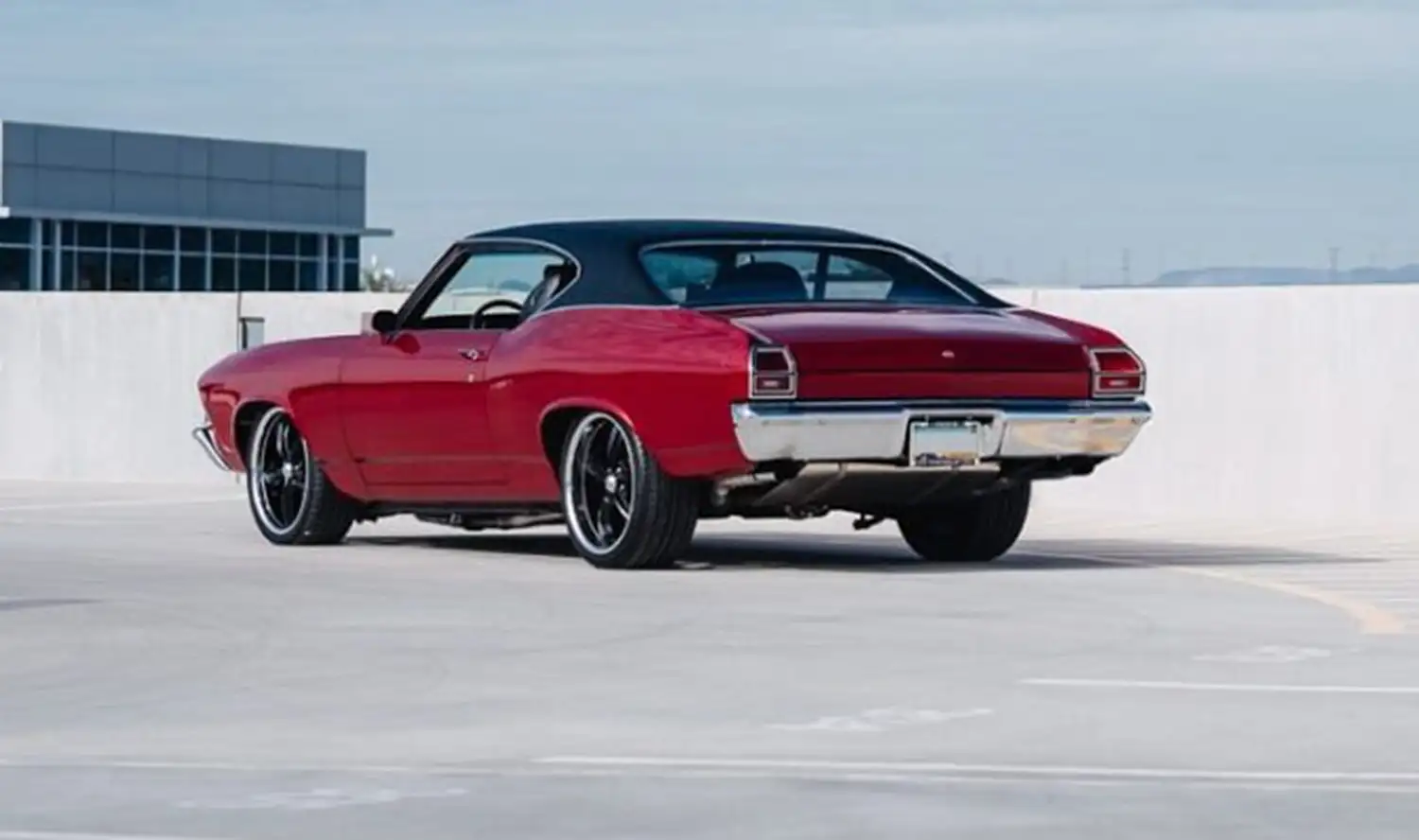 The engine is mated to a TREMEC TK0 600 five-speed manual transmission (with a Speed Dawg shift knob), which utilizes an 11-inch American Powertrain Science Friction Stage 1 Street Slayer ceramic clutch. The transmission spins a Seamless DOM race-balanced steel driveshaft from American Powertrain, and the power is transferred to the rear wheels through a Strange S60 rear end with TrueTrac differential, 35-spline axles and 3:54 gears.
The car also features a Hotchkis Stage 2 TVS (Total Vehicle Suspension) system, providing all necessary suspension components. Energy Suspension HyperFlex Polyurethane performance bushings were added as well to replace the old suspension bushings.
The Chevelle rides on 20-inch Boss 338 wheels all the way around measuring 20 x 8 in the front and 20 x 10 in the rear. The Hankook tires come in at 245/40ZR20 up front and 275/35ZR20 out back. Finally, Wilwood brakes bring the Chevelle to a stop. Fourteen-inch rotors with six-piston calipers are on the front, while the rear brakes utilize 10-inch rotors and four-piston calipers.
"When I first did the car, I had some different wheels on it and they were 18s in the front and 20s in the back," Larsen said. "The front was sitting down way too low, so we took out the two-inch drop spindles we had in it, put the originals back in, and then I put 20-inch wheels all the way around."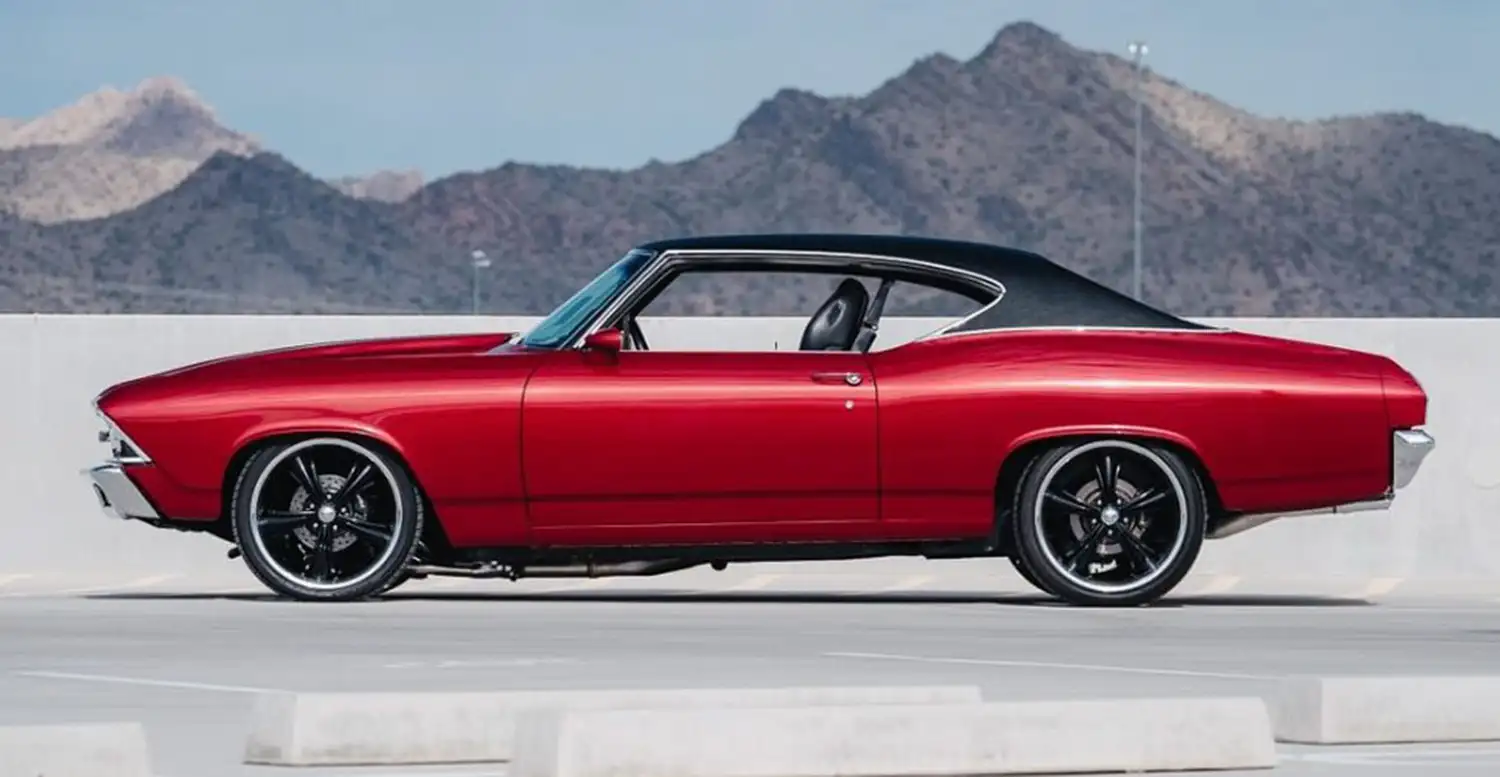 The result is an aggressive stance and eye-popping appearance.
The car was originally Olympic Gold with a black vinyl top, but ultimately Larsen chose to have Hunter'z Body Shop paint the car in Corvette Crystal Metallic Red and add a new top while maintaining the black vinyl.
"I was trying to decide what color to go so I was driving around, and one day I saw a 2016 Corvette that had that color red on it and it just popped to me," Larsen said.
But while everything has been repainted, incredibly, the steel-cowl hood is the only new piece of sheet metal on the car. Even the floor and trunk pans are pristine and original.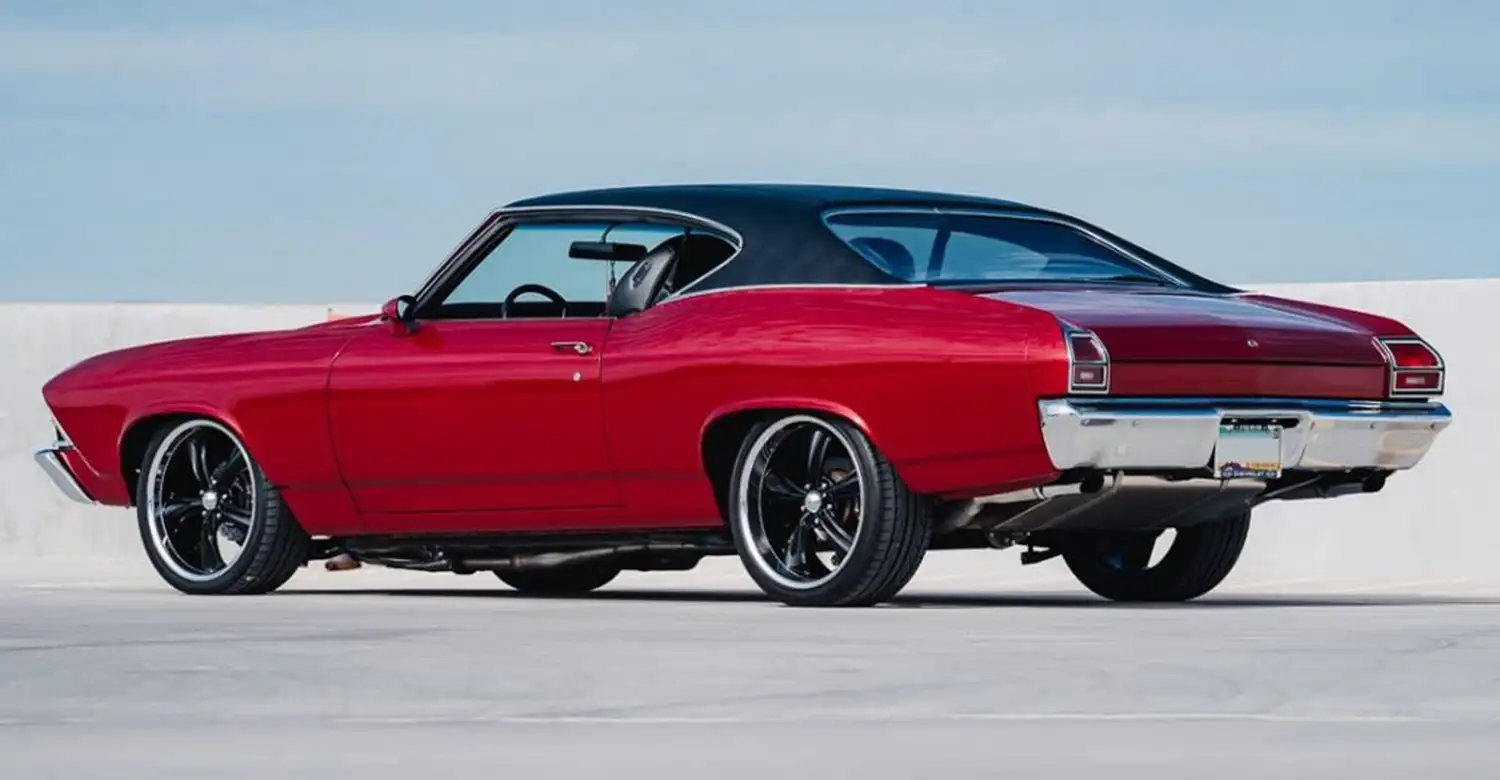 However, there are several exterior updates, because while much of the original bodywork remains, all of the original stainless steel was re-polished and the bumpers wer re-chromed. Additionally, all of the emblems were removed and Larsen had 1970 Camaro mirrors added.
As for the black interior, much of it came as a custom package Larsen purchased from TMI. There are subtle touches throughout, like red accent stitching in the black bucket seats to complement the exterior. Other interior highlights include a Vintage Air A/C system and a Classic Thunder Road carbon-fiber dash with electric AutoMeter gauges. Meanwhile, a Kenwood stereo cranks out the tunes. Joe Reese in Prescott, Arizona, was responsible for the interior installation.
Larsen owned the car for two years before it underwent restoration, which took another two and a half years. Now, Darrell Meister (the same builder who worked on the Chevelle) has Larsen's 1967 Camaro and is outfitting the car with an LS3* engine.
Larsen moved to Arizona 40 years ago to go to school, and then worked in the local aerospace industry for 35 years before retiring. He hits both of the Goodguys Rod & Custom Association shows held at WestWorld of Scottsdale each year, along with other automotive events in the area.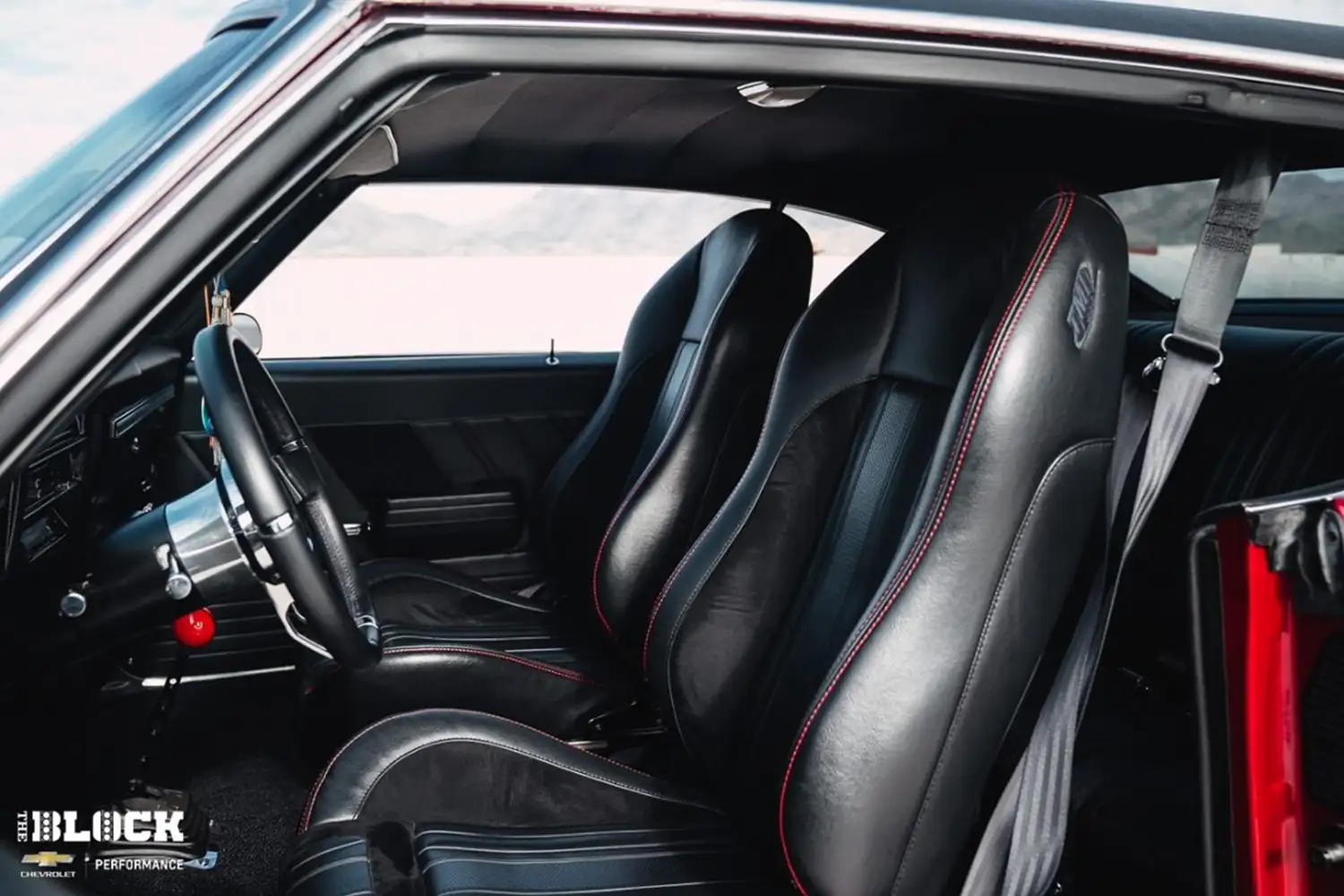 This year, his son Joseph was attending the fall Goodguys event with him. He is another automotive enthusiast who is a mechanical engineer by trade and hosts a YouTube channel called Joko Engineering that offers engineering tutorials.
His father's Chevelle was one of the standouts at this fall's Goodguys event – and every show it attends. Because of the car's pristine condition, Cory Larsen plans to hold onto it forever, knowing the odds are slim he'll ever find one like it again.
Plus, it's simply a beautiful example of a restomod done right.
"It's just a great-looking car," he said. "I love it."