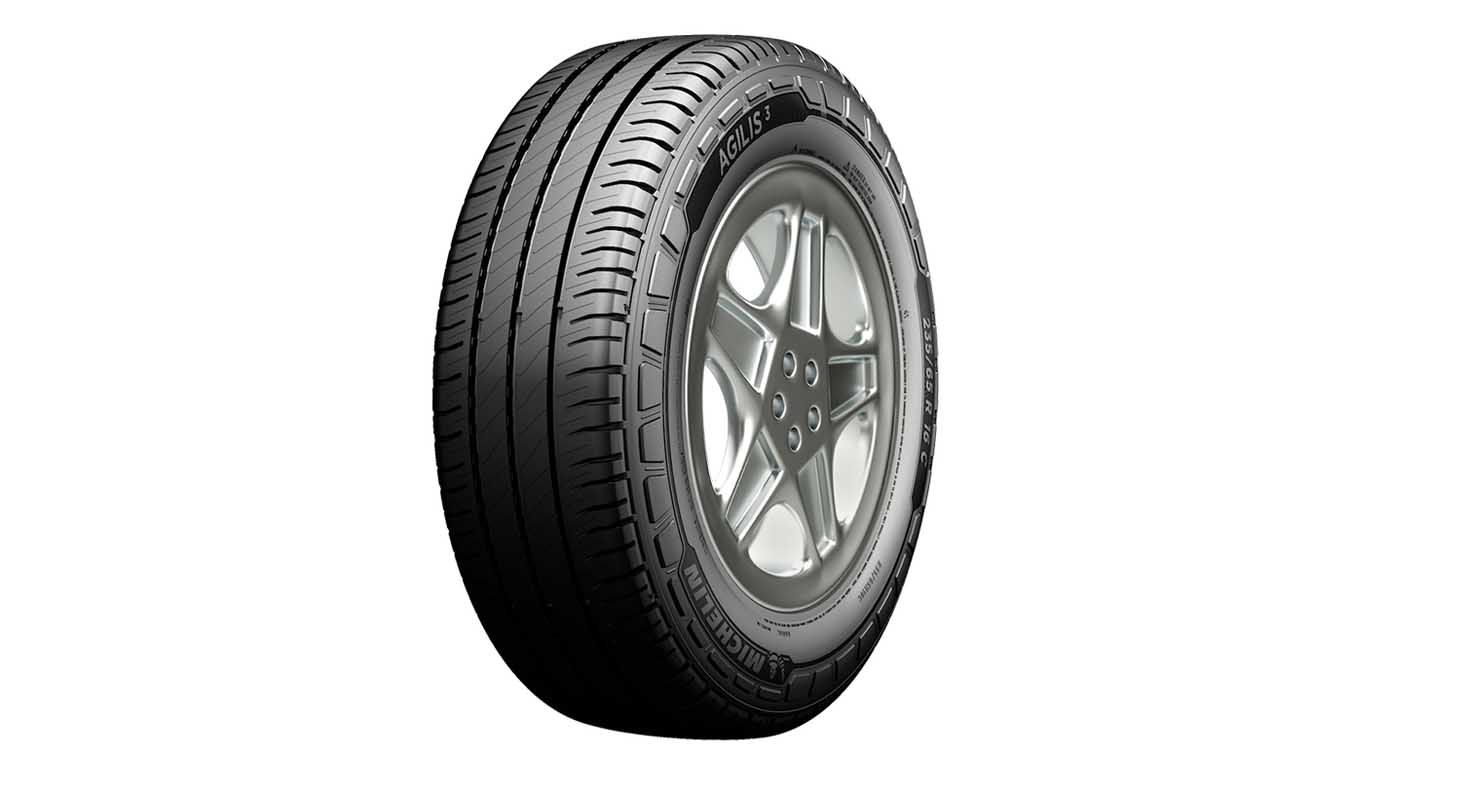 Michelin, the world's leading tyre company has announced the launch of MICHELIN AGILIS 3 in the GCC for the commercial light truck tyre market, targeting conventional load customers involved in people and goods transportation activities. The newly launched tyre aims to capture the larger high-potential, light-load segment with exceptional solutions – in terms of safety, performance, and environment.
Marc Pasquet, President, Michelin Africa, India and Middle East Region said: "When it comes to sustainability, Michelin is committed to a long-term strategy that applies to all of its products, from car to truck tyres. Our design choices seek to make more efficient use of raw materials and resources, while at the same time ensuring outstanding performance throughout the working life of the tyres. As a result, their environmental impact is lower and they last longer, two key considerations for road and urban transport professionals who are looking to optimise their costs without compromising safety, while at the same time reducing their environmental footprint. I am confident that this tyre range fulfills these aspirations of the light truck fleet owners in the country".
Rolling resistance of tyres accounts for at least 20 percent of a vehicle's energy consumption*. On average, the tyres that make up the new MICHELIN AGILIS 3 range weigh one kilogram less than their corresponding predecessor, and the difference is as high as 1.7kg in the case of certain larger sizes. Fewer raw materials and natural resources are consequently required for their manufacture and the amount of waste that needs to be recycled is reduced. According to the results of in-house tests carried out by Michelin, this MICHELIN AGILIS 3 tyre curbs CO2 emissions by 100kg on average over a distance of 20,000km. That's equivalent to the CO2 stored in approximately three trees***, a fuel-consumption reduction of 0.12 litres/100km and a saving of €100.
Certain performance-related qualities actually improve as tyres wear, such as their braking performance on dry roads and fuel consumption. Braking performance in wet conditions deteriorates with wear, however, but the MICHELIN AGILIS 3 is designed to deliver high-level braking performance on wet roads all the way down to the tyre's TWI (tread wear indicator / 1.6mm). Indeed, in addition to being A-graded for braking performance in wet conditions when new (in-line with European labelling legislation), it continues to perform in this domain even when worn****, with results that are superior***** to the safety threshold legislation required for new tyres.
This achievement was made possible thanks to the use of EVERGRIP technologies, notably:
An innovative rubber compound featuring an optimised dosage of carbon black and silica which contributes to the tyre's safety and wet-weather braking performance throughout its working life.
A new tread pattern, featuring:

Deep grooves: flexible tread blocks for superior vehicle handling on wet roads.
U shaped grooves: more vertically-sided tread blocks for a higher land-to-sea ratio at a tread-depth of 2mm to favour efficient water clearance all the way down to the TWI (tread wear indicator).
The MICHELIN AGILIS 3 delivers long life and robustness thanks to two technologies developed for truck tyres which Michelin has carried over to a light commercial vehicle tyre for the first time:
A rubber compound with superior resistance to abrasion
A patented technology which combats stones becoming wedged in the tread.
Last but not least, for even greater safety, Michelin has employed the same sidewall protection solution first seen on the MICHELIN AGILIS CrossClimate, namely an additional layer that shields the tyre from scrubbing.  The new MICHELIN AGILIS 3 is further evidence of Group Michelin's sustainable-performance strategy in favour of safer, cleaner, more accessible and more efficient mobility.
All size ranges MICHELIN AGILIS 3 is now available from 14- to 16-inch diameter catering to a wide range of small minivans and pick-up trucks like New Toyota Hiace, Toyota Hilux, Nissan Urvan etc. at Michelin's authorized tyre dealers across the nation.