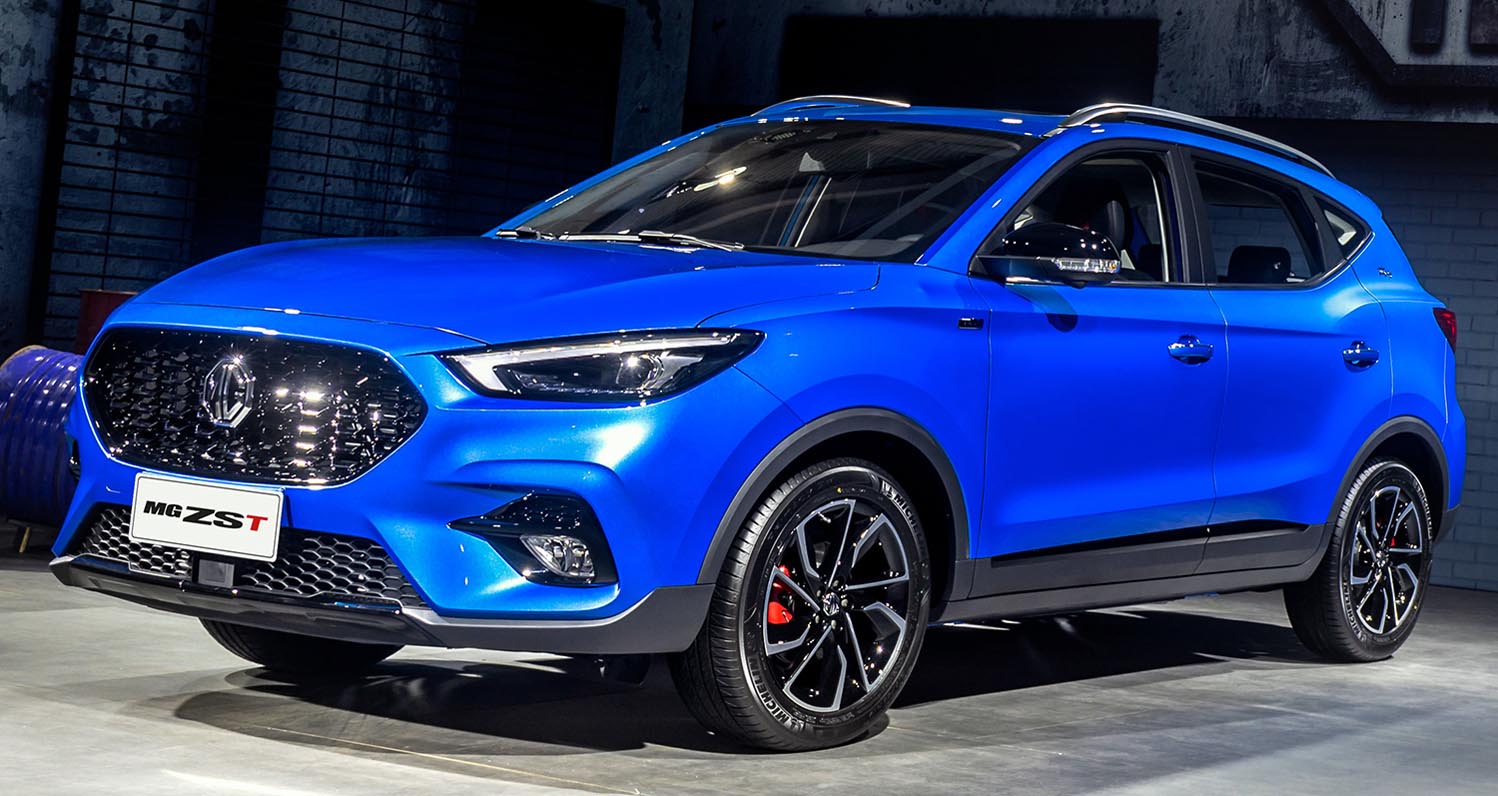 Celebrating the arrival of the new 2021 MG ZST in the Middle East, MG Motor has collaborated with social media content creators from across the region to create buzz around the unique features the growing British car brand offers on maximum power, maximum thrill and maximum technology.
Launched in October, the new 2021 MG's 160 hp ZST model has now taken to the roads across the region, with customers experiencing for themselves the turbo-charged power offered by this compact SUV.
To bring MG ZST's Max Power, Max Thrill and Max Tech to life, the brand collaborated with different social media influencers and challenged them to capture the car's unique features in their own eyes.
The influencers went even further and challenged their followers to show-off whatever talents they can take to the MAX for a chance to win a brand new 2021 MG ZST under the slogan '#MGTakeItToTheMax'
The winner of this competition was Nadia Alenezi, a health and fitness coach from Kuwait, who performed a video of herself executing max number of burpees in 5 minutes to show her Max Power.
Nadia Alenezi, who submitted her entry via Instagram, received a brand new 2021 MG ZST from the official distributor of MG in Kuwait 'Adel Al Ghanim Automotive' and will get the chance to experience the true meaning of power and thrill with the MG ZST.
The personalities taking part in this challenge included Omani life coach and motivational speaker, Waheed Al Balushi, Saudi YouTuber, Moiyad Baghdadi, Kuwaiti fashion guru, Fatema Alawadi, Bahraini Youtuber and Gamer, Mohamed Salah, Entrepreneur, Raja Otaqui, Qatari Fashionista, Tima Bin Brahim, and Iraqi Entertainer, Taqwa Alkhafaji.
Each personality showcased a form of activity that typifies their personal preferences and interests. These ranged from doing a 'max' number of push-ups or burpees or putting together 'max' number of outfits in two minutes, to running a 'max' distance.
The 2021 MG ZST is the ideal model for millennial buyers looking for an exceptionally well-equipped car that also delivers strong performance and has the maximum safety features for its driver and passengers.
This has granted the new 2021 MG ZST a 5-star ASEAN NCAP rating.
The new 2021 MG model's launch comes at an exciting time for the brand in the region, where its sales have rocketed over the past couple of years.
The new 2021 model is equipped with 1.3L Turbo engine and has a maximum power of 160 hp and produces up to 230 Nm of torque, which is far more powerful than its competitors within its segment.
A key MG selling point is the availability of features more normally found in premium cars, but at a far lower cost. The new MG ZST is no different and comes as standard with rear parking sensor and camera, 17 alloy wheels, a 10.1 HD touch screen with CarPlay and Android Auto, largest panoramic sunroof, cruise control, rear air conditioning vents, keyless entry, an electric parking brake and push-button start.
The 2021 MG ZST then takes this value for money package on to another level, adding a state-of-the-art virtual instrument panel for the driver, a 360o surround parking camera that eliminates all blind spots, curtain airbags for extra safety, a seatbelt reminder system and an electronic stability control and a Trophy Sports Kit that emphasizes the new model's sporty credentials. Alongside the MG ZST sit two other trim levels, both for the 1.5L engine variant: LUX and STD.