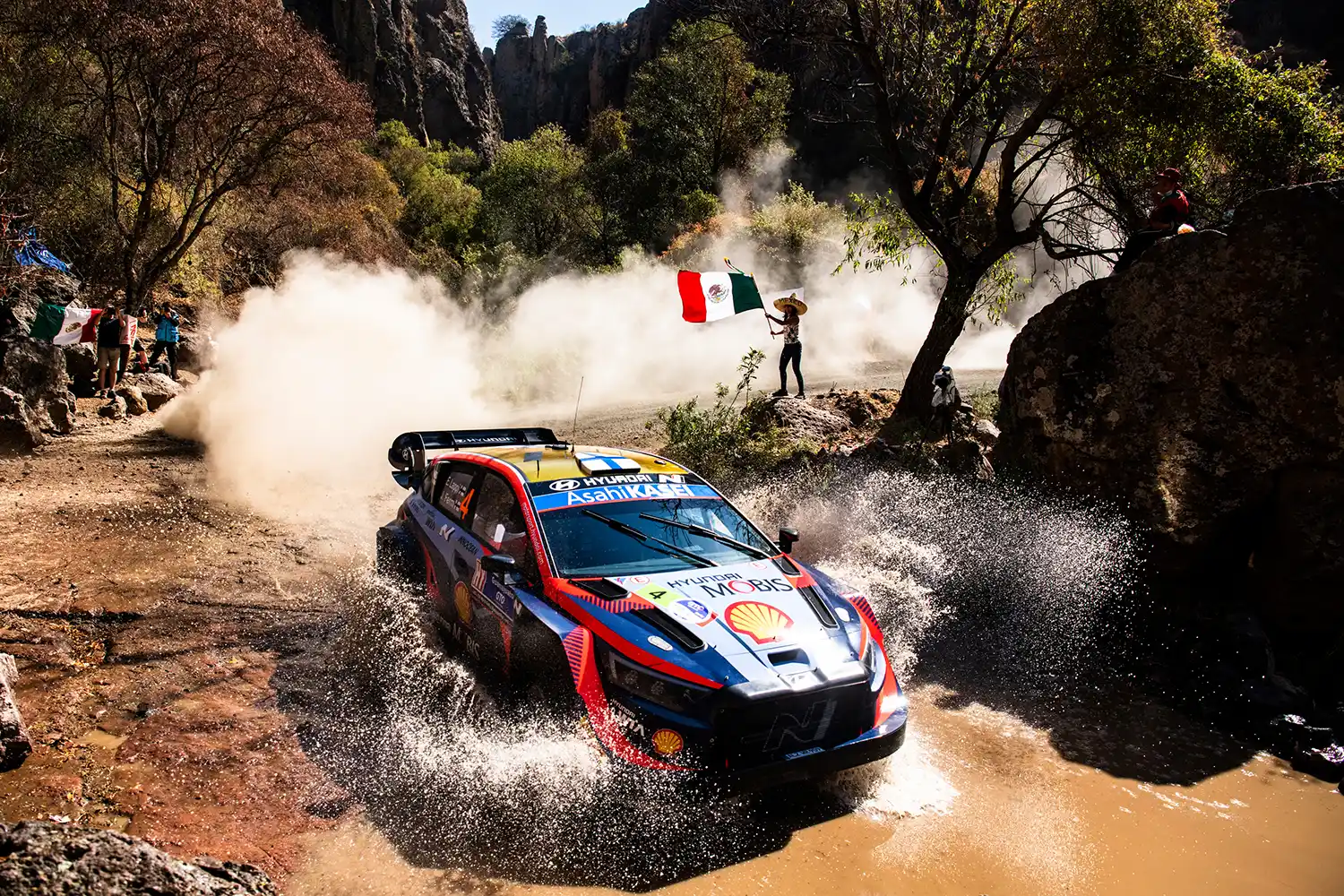 The FIA World Rally Championship's presence delivered remarkable financial growth for host state Guanajuato.
Guanajuato Secretaria de Turismo (Guanajuato Secretary of Tourism) has revealed that the 16 – 19 March event directly and indirectly contributed 695 million Pesos (35.6 million Euros) to the region, specifically to the three cities of León, Guanajuato and Silao, around which Guanajuato Rally México was based.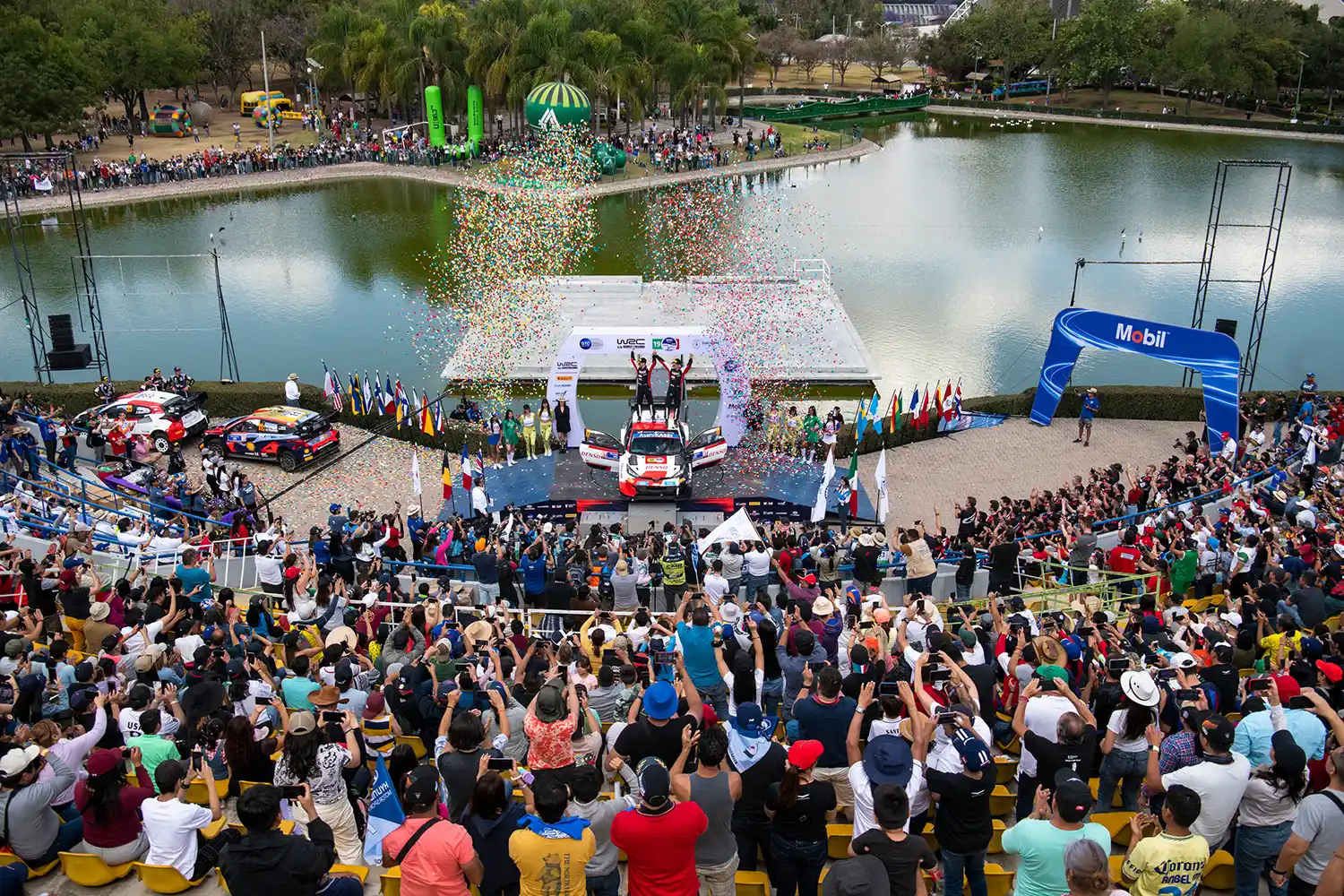 Close to 600,000 fans enjoyed the WRC's first return to North America since the Covid-19 pandemic, leading to a 61 per cent hotel occupancy in the state.
Guanajuato Rally México offered six major spectator venues, starting with the spectacular rally-opening Guanajuato Street Stage on Thursday evening, where fans packed into every viewing vantage point possible inside the UNESCO World Heritage Site.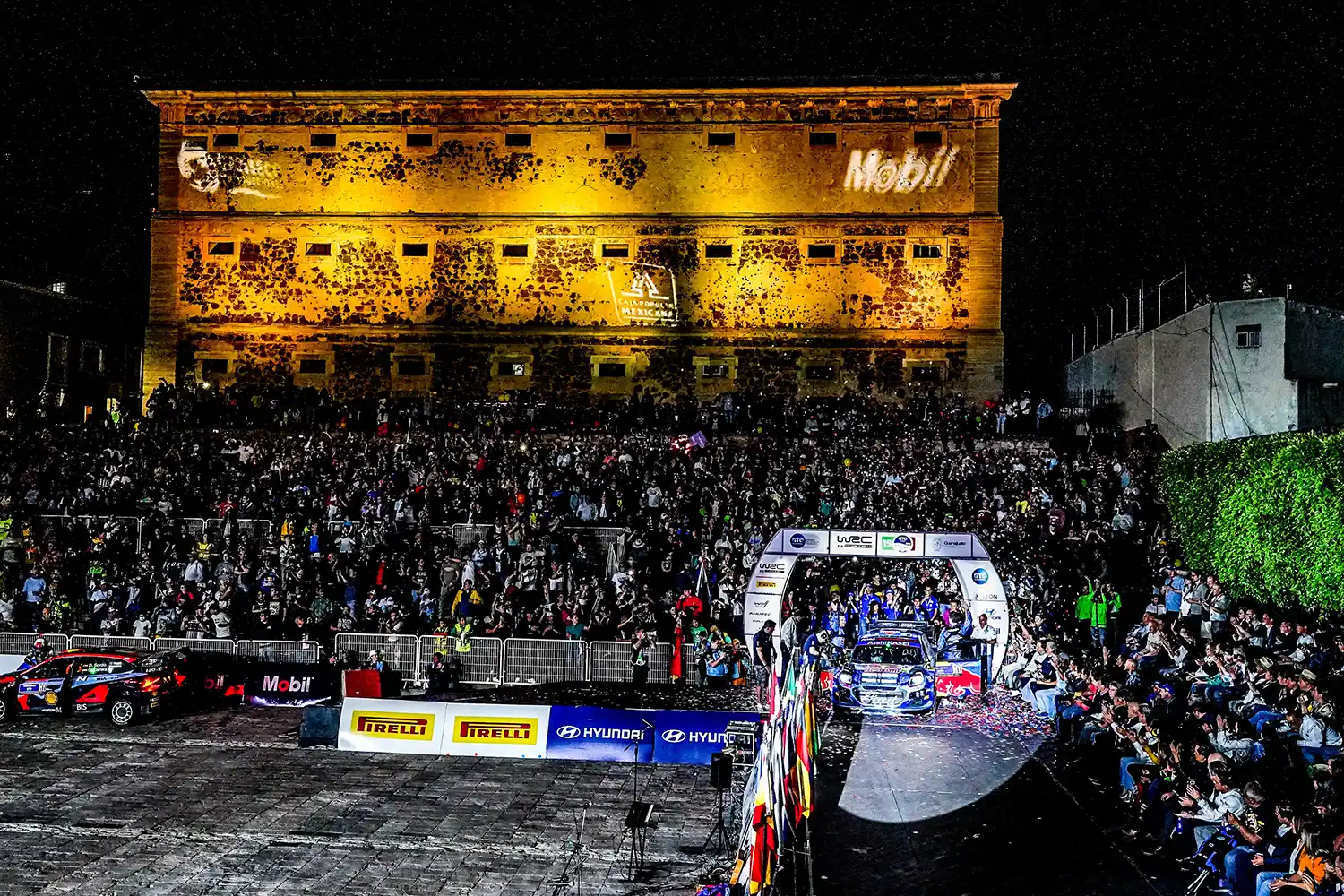 The service park in León received heavy foot traffic throughout the weekend, playing host to super special stages on Friday and Saturday and the ceremonial finish on Sunday. Additional fan offerings included fan activations, an extensive street food market and a sold-out concert on Saturday evening.
Iconic stages such es El Brinco and El Chocolate once again proved incredibly popular – particularly the world famous El Brinco jump located at the end of Sunday's rally-concluding Wolf Power Stage.
Guanajuato Secretary of Tourism Juan José Álvarez Brunel highlighted the role the WRC plays in showcasing his state to the world: "The exposure that the State has through the multiple transmissions shows our organisational capacity, the beauty of our secondary roads, the environment and the great stories that are lived in Guanajuato."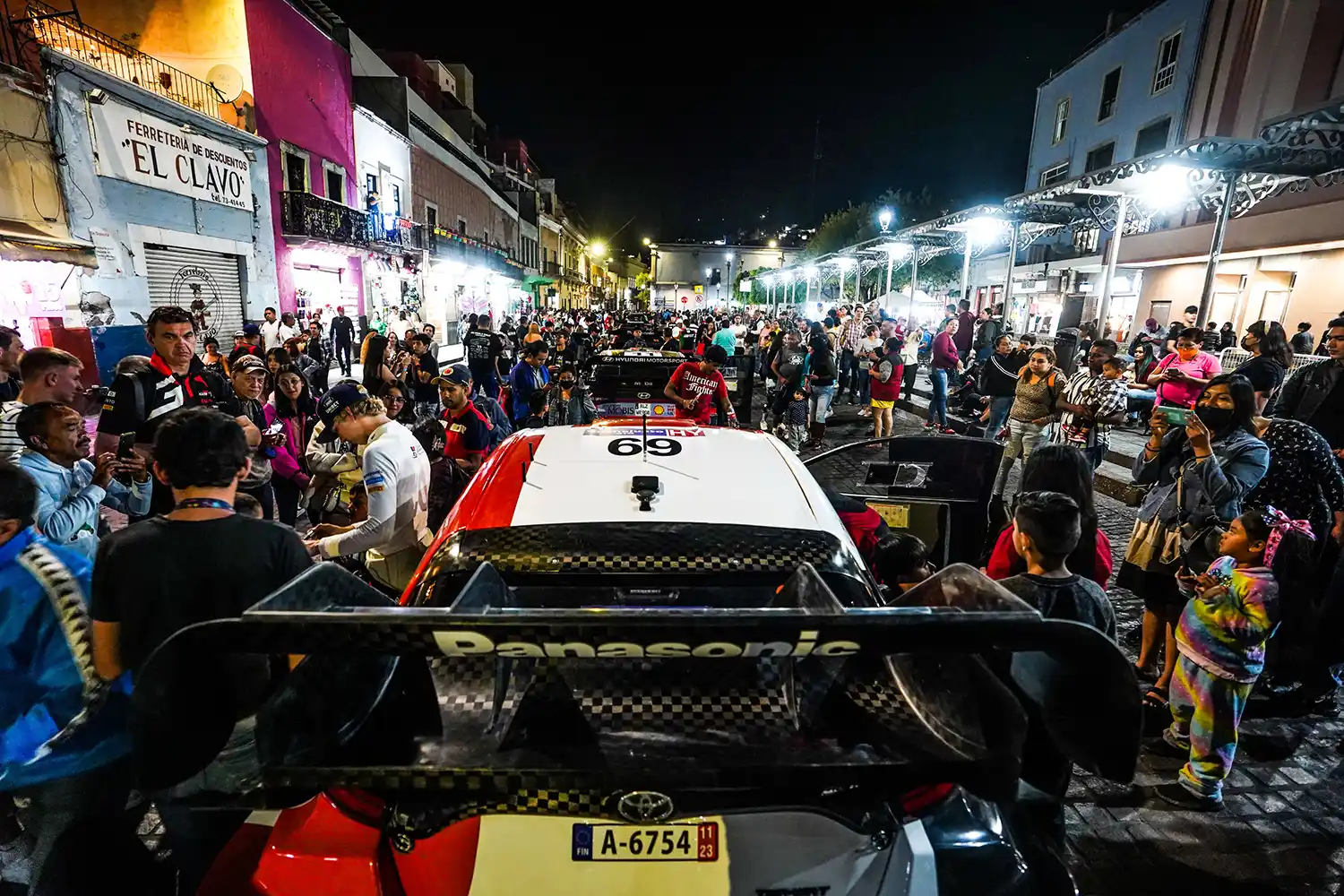 "This edition was full of surprises with the incorporation of new municipalities and new venues that allow us to demonstrate that Guanajuato is the ideal destination for large-scale events."
WRC Promoter's Managing Director Jona Siebel expressed his delight at the WRC being able to return to North America after two years. "Having nearly 600,000 fans at Guanajuato Rally México reaffirms the passion that exists for rallying in North America.
"The Guanajuato street stage and El Brinco's stages provide the WRC with their own distinct identities and it was pleasing to be once more transmitting images from these stages to our global audience."