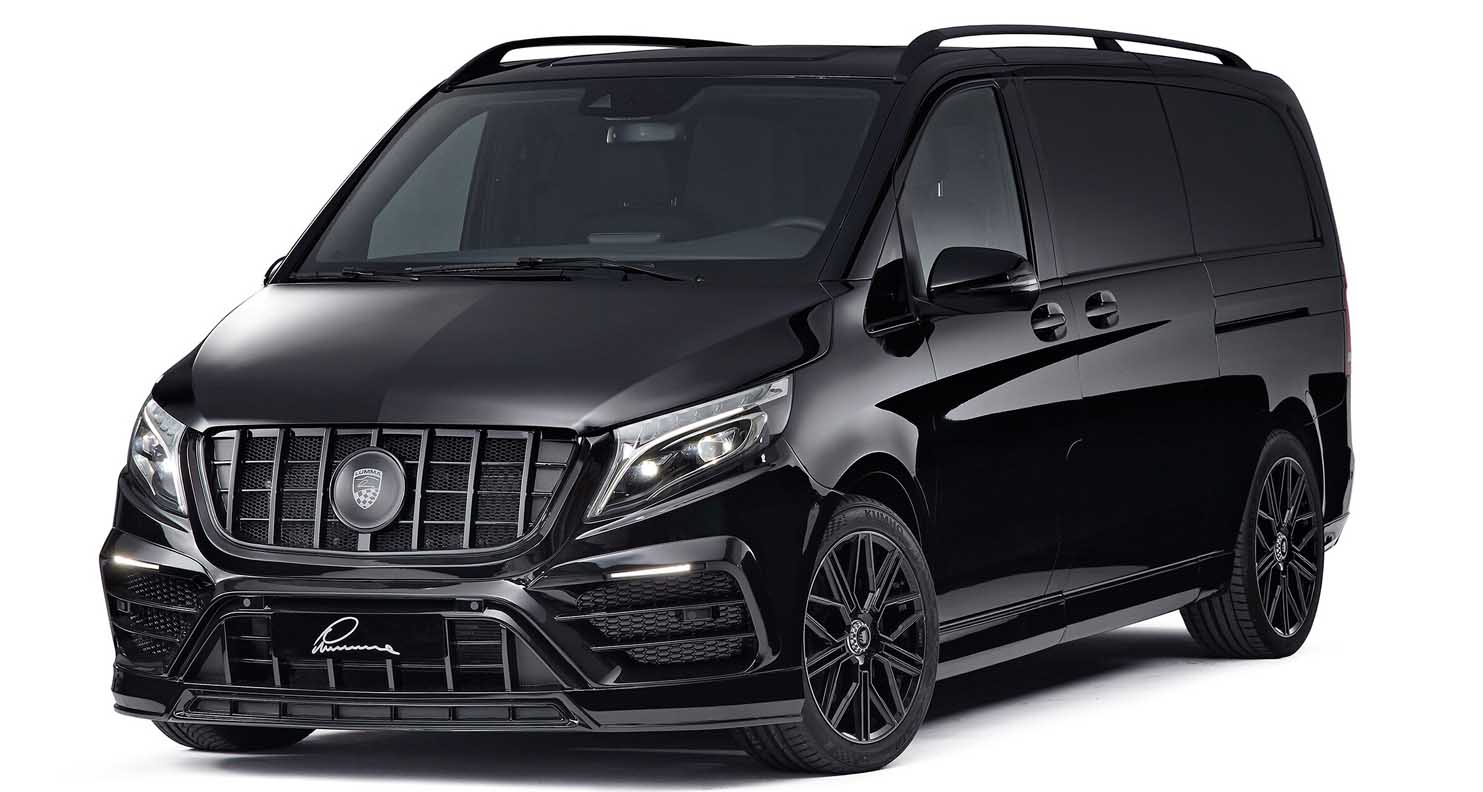 Regardless of whether for commercial or private use, many a V-Class owner will find their Mercedes-Benz of the 447 series just a little too conservative. The refining manufacturer LUMMA Design GmbH & Co. KG from the southern German town of Winterlingen comes to the rescue. Thanks to the new LUMMA CLR V conversion kit, the MPV now has an extra kick of elegance and sports character.
Although the exclusive body programme is currently only available for the "extra-long" model variant of the V-Class, tailor-made versions for the "compact" and "long" vehicle dimensions are already being prepared. The new star in the retrofit wheel programme, the LUMMA CLR LR 19 GT sports wheel is already available and is suitable for all body lengths.
Stylish design ensures the image upgrade:
The exterior of the van is upgraded by the sophisticated manufacturer from Winterlingen with a few, but very effective design components: Alone the front spoiler bumper with the integrated LED daytime running lights combines aesthetics and function and ensures a great deal of overtaking prestige.
Masculine wing trims and matching side skirts also make the flanks athletic and complete the LUMMA CLR V body kit with the rear apron attachment and the roof spoiler.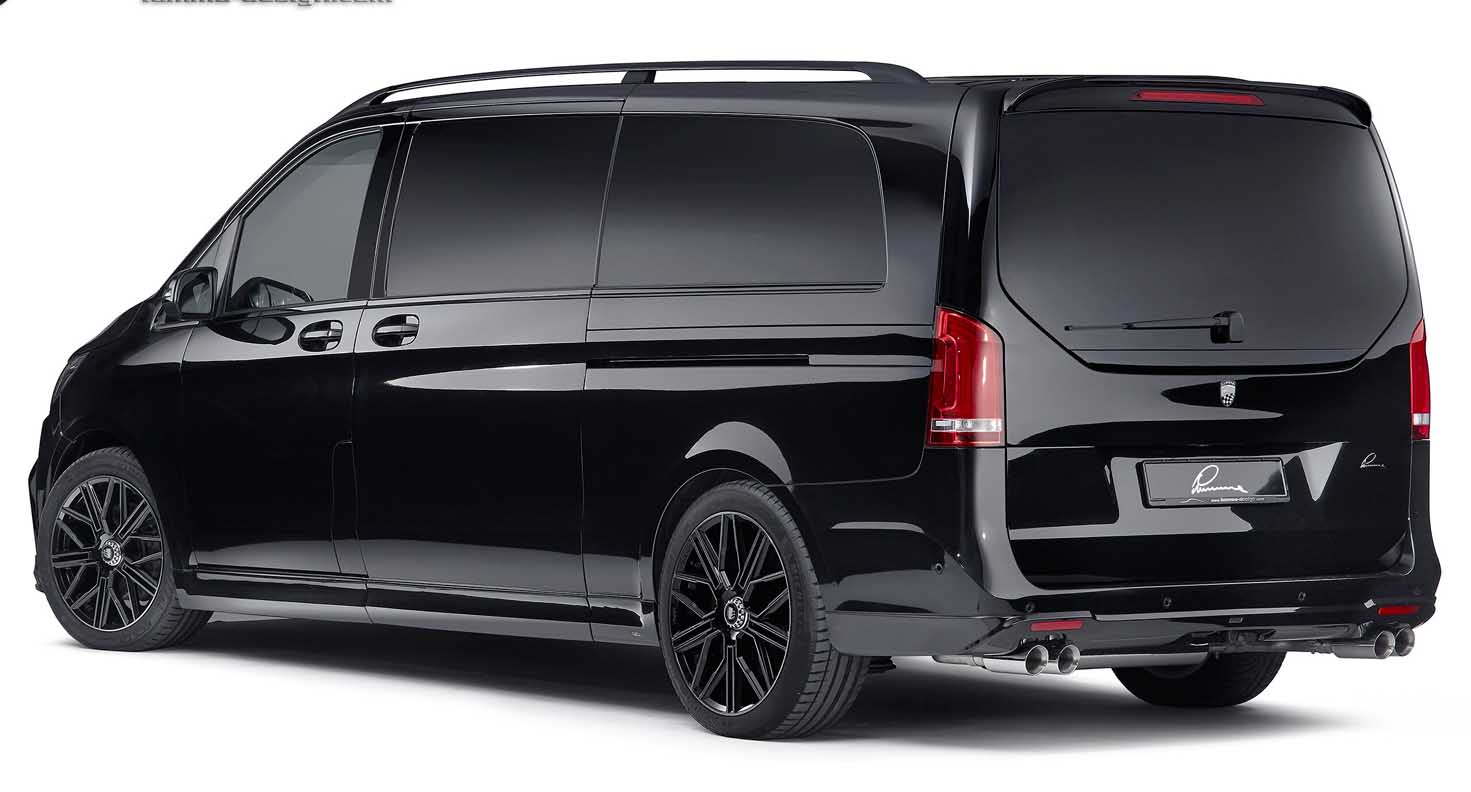 The LUMMA rear silencer is as if tailor made for the new outfit but is also suitable for the V-Class as a series vehicle. Four round stainless steel tailpipes impressively stage the rear view and amplify the sound.
The new alloy wheel LUMMA CLR LR 19 GT:
The new highlight in the LUMMA wheel programme is the alloy wheel called CLR LR 19 GT. The glossy black finish with the polished front is characteristic for the modern, sports style of the 19-inch wheel. Slender double spokes with Y-struts and hub caps with a central locking look evoke associations with motorsport.
Modern manufacturing processes and the special design ensure high payloads with low weight.
As a supplement to the existing, standard interior fittings, LUMMA offers accessories made of sophisticated aluminium. Pedals and footrest guarantee racing flair and perfectly complement the embroidered LUMMA floor mat set. All the way to full leather upholstery, everything is available in precise workmanship on request.
Orders can be placed from now on – deliveries will approximately begin in May.