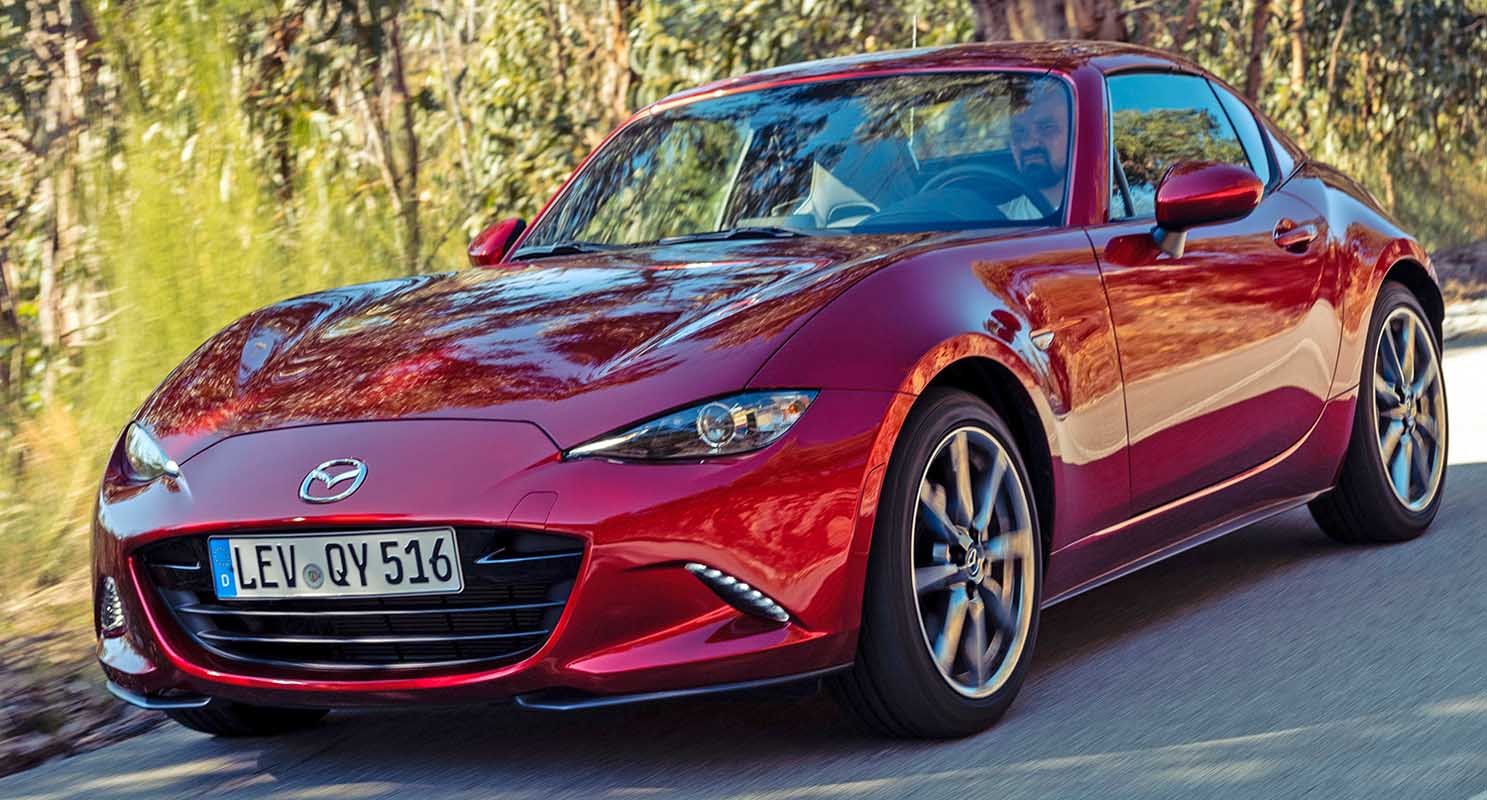 Mazda is preparing to roll out the 2022 Mazda MX-5 featuring enhanced handling and some flashy new finishes for the iconic two-seater's award-winning design. It's the carmaker's latest effort to perfect a package that has been engaging drivers for more than three decades with its direct response, ultra-crisp shifting, perfectly balanced front-engine, rear-wheel drive layout and a snug interior that puts the driver at one with the car.
To enhance this Jinba Ittai connection, Mazda has come up with Kinematic Posture Control (KPC), a new technology developed exclusively for the MX-5. The system recognises a difference in speeds between the back wheels while cornering, lightly applying the brakes on the inner wheel. This prevents lift, enhancing the characteristics of the MX-5's rear multi-link suspension and supressing body roll. In short, KPC stabilises the car, especially during hard cornering with high G-forces and on rough roads, making the MX-5's already legendary handling that much better while also improving comfort. KPC, which adds no weight whatsoever to the car, will be standard equipment on all 2022 MX-5s, whether soft-top or retractable fastback (RF).
On the design side, both body versions add new finishes, namely a Platinum Quartz Metallic exterior and Terracotta interior. The former unites an elegant silky white with quartz-like translucency, while the richly coloured cabin comes with ultra-smooth Nappa leather. Together, the two design options engender a free-spirited vibe. Mazda has also added a Dark Blue soft-top option, and with it a range of new colour combination possibilities.
The 2022 Mazda MX-5 is slated to go on sale in Europe starting in January.