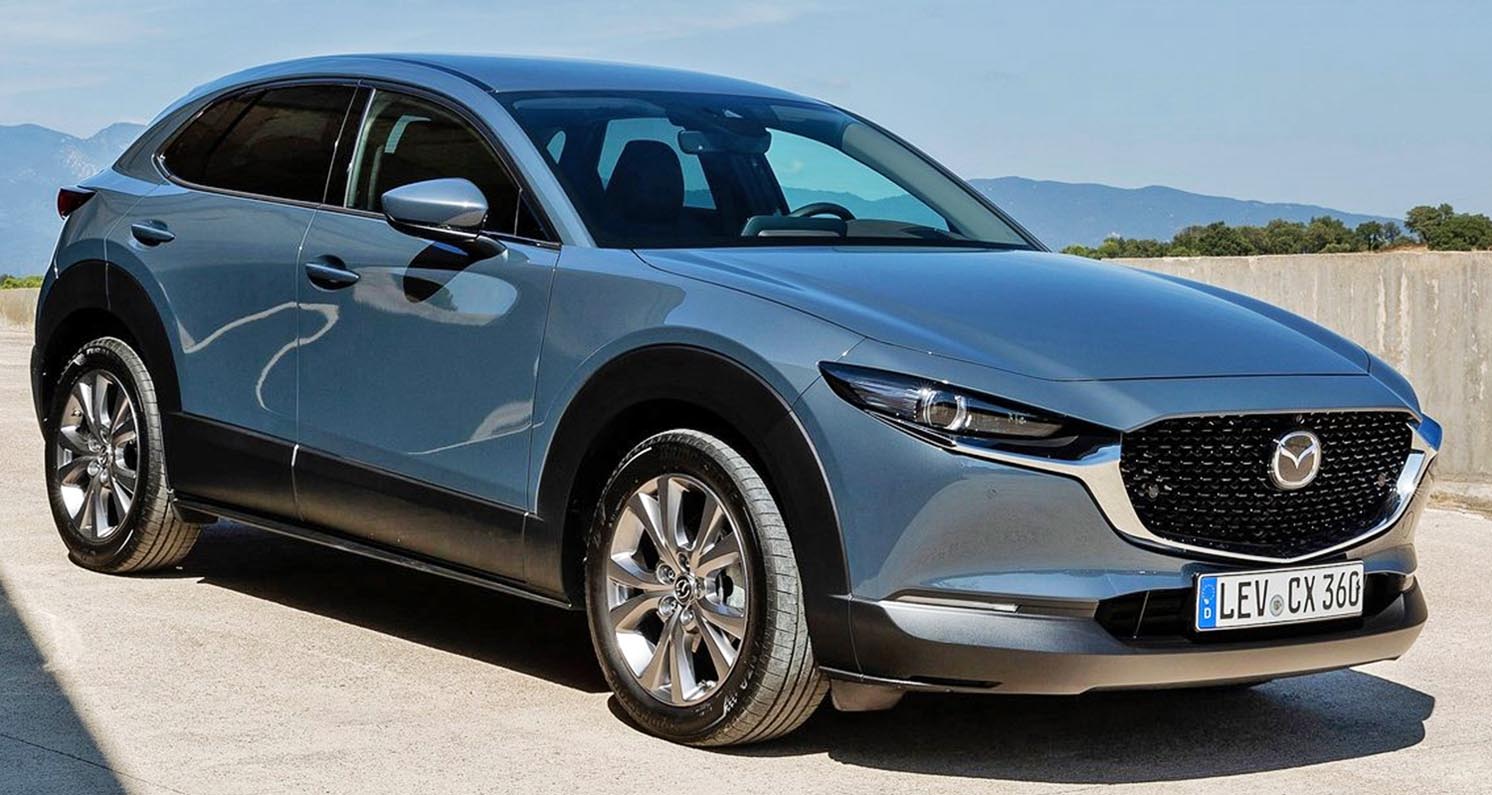 The Mazda CX-30 has added to a growing list of accolades after being named "Wertmeister 2021" (2021 Residual Value Champion) by German fortnightly magazine AUTO BILD and independent automotive pricing specialist Schwacke. They determined that the CX-30 e-Skyactiv G 2.0 M Hybrid* holds its value better than any other B-SUV available in Germany.
"We're delighted that the CX-30 is proving to be such an all-around-talent," remarked Bernhard Kaplan, managing director of Mazda Motors Deutschland (Mazda Germany). "The Wertmeister label is solid proof of the quality and appeal of the Mazda brand."
Residual value were calculated based on a four-year period with annual mileage of 15,000km. The results reflect Schwake's passenger car market experience as well as general economic developments, a changing regulatory environment and operating costs. AUTO BILD and Schwacke chose their Residual Value Champions this year for the 18th time, recognising models in 13 categories. The CX-30 finished in its segment ahead of the Opel Mokka and Ford Puma.
It's another honour for the popular model launched in 2019, having taken home a 2019 Golden Steering Wheel for automobile innovation as well as numerous design awards around the world including the 2020-2021 Car Design of the Year award from the Japan Automobile Hall of Fame.
The CX-30 was also Thailand Car of the Year 2020, Consumer Reports' Top Pick in the U.S., and a finalist for 2020 World Car of the Year (alongside the Mazda3). It received the maximum five-star safety rating from Euro NCAP.