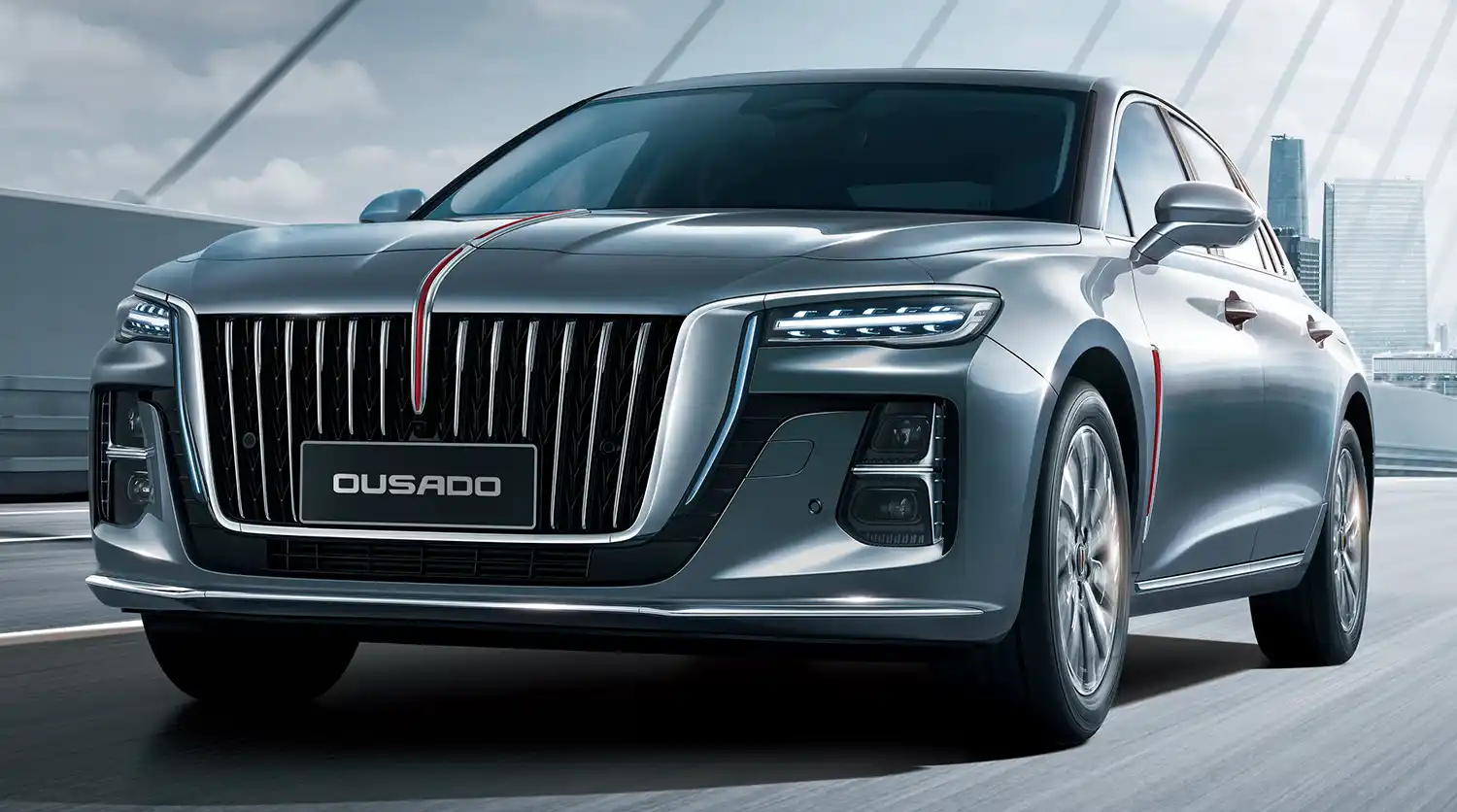 Officially launched under its exclusive UAE distributor, ALTAWKILAT, earlier this month, luxury brand Hongqi is making a strong entrance to the market with the All-New Hongqi Ousado. First revealed to the world through a grand inaugural reveal in Riyadh, Saudi Arabia last month, the four-door luxury sedan can now be purchased from ALTAWKILAT at its Abu Dhabi-based facility.
The Hongqi Ousado is entering the market with a boldly designed exterior that is modern and streamlined to fully represent and deliver a luxurious driving experience. The car boasts performance of 223HP and maximum torque of 340NM, which grants the car acceleration from zero to 100 kilometres per hour in just 7.8 seconds.
The car also boasts a new four-cylinder, two-litre turbo engine. Providing drivers with a high-end experience, ultimate comfort and peace of mind, the Ousado has an ultra-high strength steel body with 2000MPa pressure compared to 1000MPa of its competitors.
Built with advanced safety in mind 
The Hongqi Ousado is built with some of the most advanced safety features. Alongside front, rear, curtain and driver-knee protection with up to nine airbags, the luxury vehicle comes with multiple parking sensors and warning systems installed for driver and passenger protection alike.
"It is truly a pleasure to finally be able to bring the new Hongqi Ousado to the UAE market," stated Eng. Mohamed Salahuddin Abduljawad, ALTAWKILAT Chairman and CEO. "A luxurious driving experience is highly sought after in the UAE, and we are confident in Hongqi's successful entry to the market in this regard."
Cheng Zhang, Director of Hongqi in the Middle East, commented: "The Ousado model is our latest representation of what Hongqi stands for. We believe it is an excellent offering for those who are just beginning to step into the world of luxury vehicles. With the Ousado guarantee of excellent performance, safety and added convenience, we're looking forward to welcoming new customers in the region who will enjoy a comfortable yet luxurious driving experience."
The Hongqi Ousado is available in five exterior colours and four interior customisation options, and its buyers will enjoy the brand's triple-7 after-sales benefits: seven-year unlimited km factory warranty, seven years of road-side assistance and seven free periodic services (or three years, whichever comes first) – the best in the Middle East market.