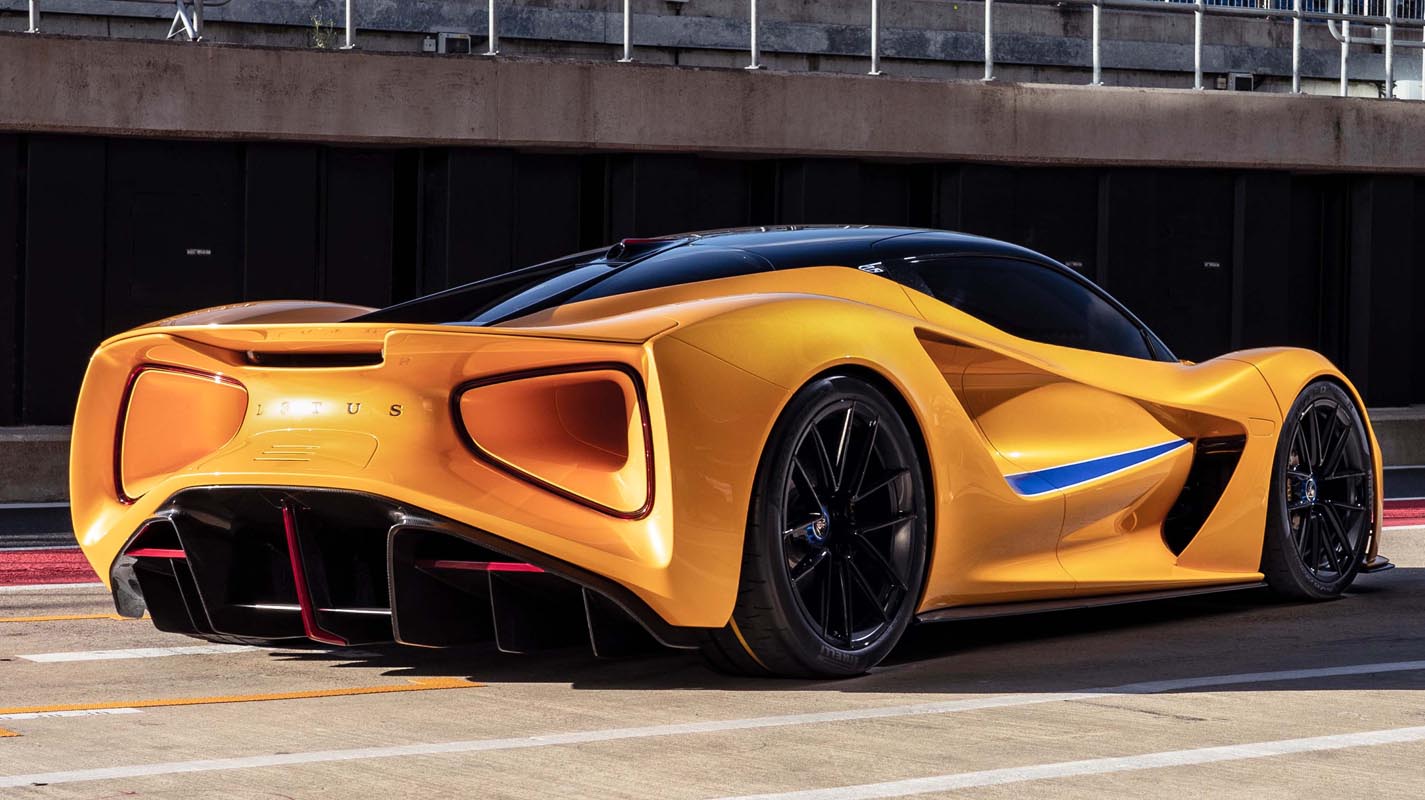 From the start of 2022, the Geely design studio in Warwickshire has a new name – the Lotus Tech Creative Centre Limited (LTCC).
It is already playing a key role in the ongoing transformation of Lotus from a UK sports car company to a global performance car business and brand.
The LTCC team continues to be led by highly experienced designer Ben Payne in the role of Managing Director / Head of Studio. He commented: "More than just a traditional automotive design studio, the LTCC philosophy is inspired by the mindset of start-ups and creative agencies – open, progressive, and pioneering. Our vision is to nurture a culture for diverse creative minds to meet and empower each other beyond the classic automotive structures and processes."
Based in the UK's automotive heartland, LTCC is a world-class automotive design facility delivering the complete range of disciplines – design strategy, exterior and interior design, user interface and user experience design, visualisation, studio engineering, digital and physical modelling, plus colour, materials and finish. It has everything to support Lotus' expanding design workstreams.
Under Ben's guidance, the LTCC team has taken the lead on creating a highly desirable range of all-new, all-electric lifestyle cars for the next generation of Lotus customers.
Together they have taken the core principles and Lotus DNA from more than 70 years of sports car design and evolved them. The result – which will receive its world premiere in the spring – is the first ever performance SUV from Lotus, the Type 132, and it will be followed by a four-door sports coupe (Type 133) and a smaller SUV (Type 134) in the coming years.
LTCC is working in close collaboration with the design team at Hethel, led by Russell Carr, which will continue to spearhead Lotus' global sports car programmes. The Type 135, the first EV sports car from Lotus, is already in development.
Overseeing the work of both design studios is Peter Horbury, appointed Senior Vice President, Executive Advisor, Design at Lotus last September. He commented: "LTCC and Lotus Design at Hethel are now aligned as creative centres of excellence to develop and deliver the Lotus design vision. They are already collaborating closely with the other Lotus facilities around the world, such as Lotus Tech HQ in Wuhan, China, and Lotus Tech Innovation Centre in Raunheim, Germany."