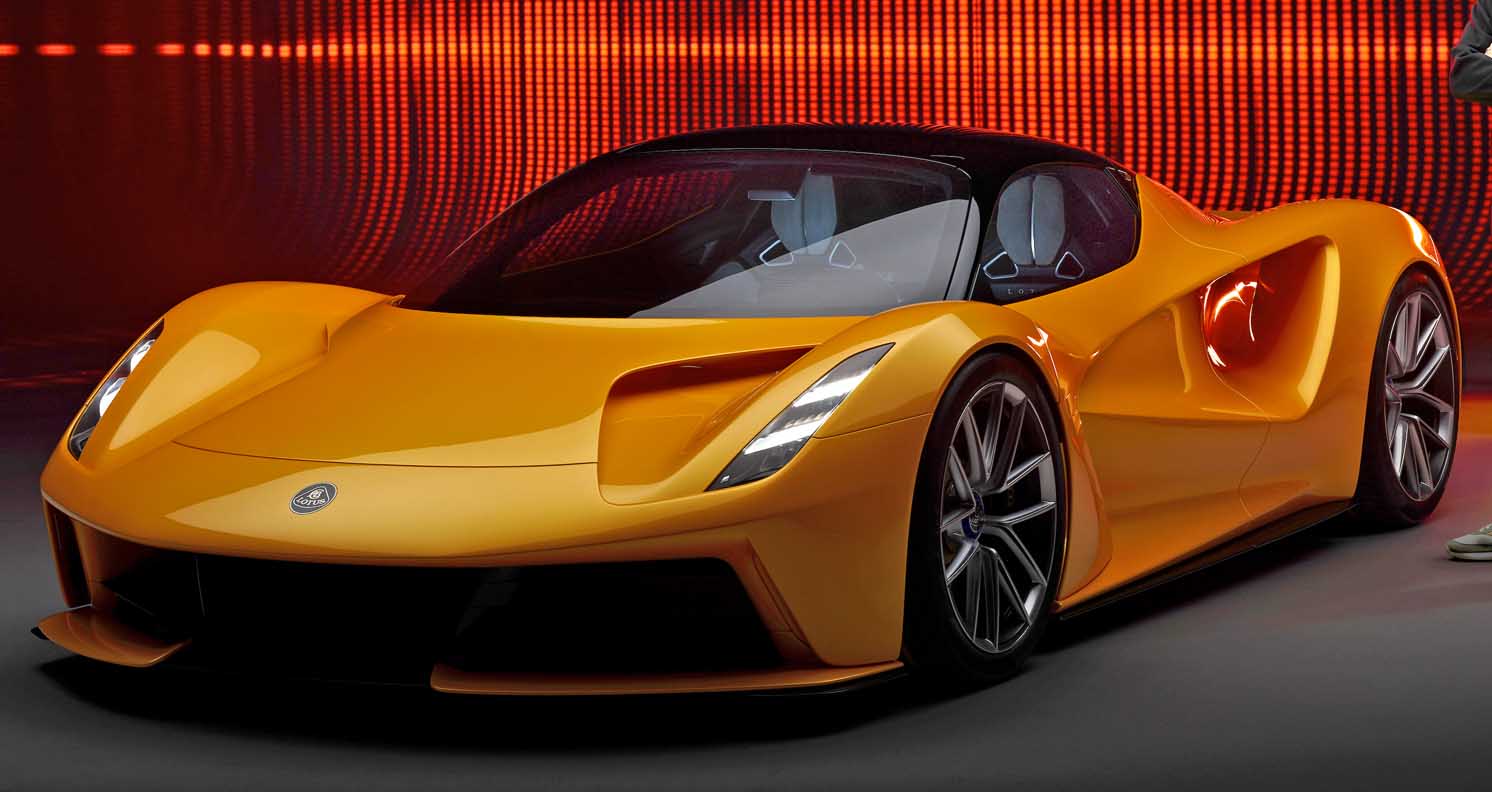 Four new vehicle architectures, a technology roadmap, a fresh global retail identity and the name of an all-new car – Lotus has delivered a series of major news announcements about the ongoing transformation of its business and brand.
Heralding a new dawn for Lotus Cars and Lotus Engineering, the news was broadcast across the world via Driving Tomorrow, a global virtual conference from Lotus at www.DrivingTomorrow.LotusCars.com.
Outlining strategic direction and including new product announcements, it is a status update  on Vision80, the plan launched by Lotus in 2018 soon after the company's 70th anniversary. Based on three key pillars – transforming the business, revolutionising the product range and delivering results every year – Vision80 commits Lotus to meet its transformational targets by the time of its 80th birthday in 2028.
And the verdict could not be clearer. As Lotus enters the fourth year of that plan, the transformation is on track and the company has emerged from a challenging 2020 intact and making great progress.
Matt Windle, Managing Director of Lotus Cars: "Our ongoing Vision80 plan to transform Lotus is on track. This year is a pivotal one for Lotus, particularly with our sports cars we reach the end of one era and begin another. The spirit and passion that gave the world the Elise, Exige and Evora will live on in the next generation of cars – cars like the all-new Lotus Emira."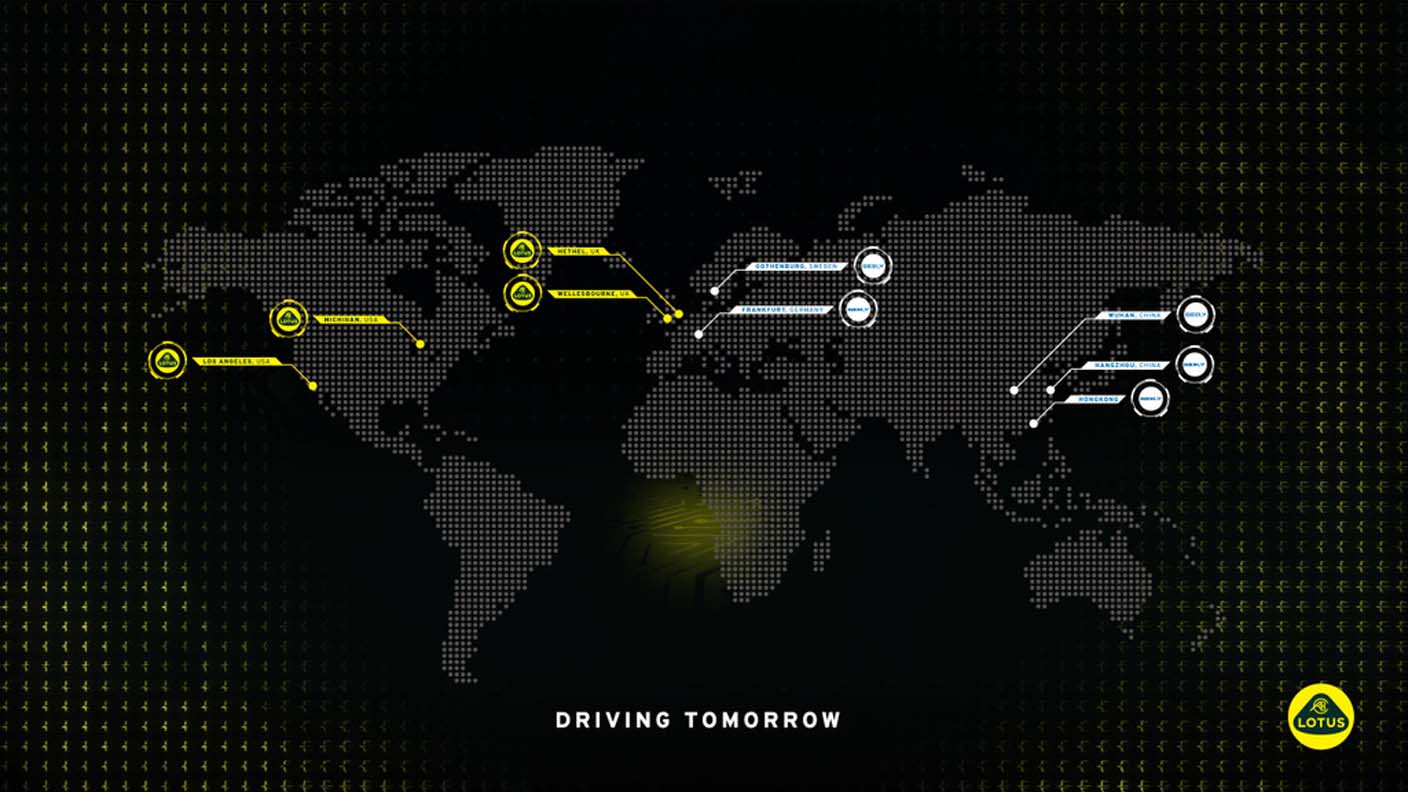 Lotus Emira: making its world debut on 6 July
Lotus has confirmed more details of its all-new sports car, to date known only by its codename Type 131 and now confirmed to be the Lotus Emira. Pronounced 'E-meer-a', the word features in numerous ancient languages and often translates as 'commander' or 'leader'. It's highly appropriate as this is the exciting new sports car leading Lotus on a journey to a thrilling new future.
The Emira will be unveiled on Tuesday 6 July at the Lotus Advanced Performance Centre, Hethel, Emira's production home, and will make its public dynamic debut at the Goodwood Festival of Speed on 8-11 July.
Lotus has also confirmed that, contrary to media speculation, the car will not be a hybrid. The Emira will be powered by a choice of internal combustion engines – the last time Lotus will launch an ICE car – with an exciting new powertrain partnership. The additional powertrain option will be new to Lotus, highly efficient, use cutting edge technology and be tuned to help deliver that distinctive Lotus experience.
With a distinctive new sports car design influenced by the Lotus Evija hypercar, Emira marks the acceleration of the brand's product-led offensive into a new era of contemporary design, highly efficient powertrains, and everyday usability coupled with explosive performance.
More details on the Lotus Emira will follow in July when the car is revealed.
Four new Lotus architectures to deliver thrilling new Lotus cars
The Emira is being built on one of four new Lotus architectures. Working collaboratively with colleagues in Europe and China, Lotus engineers have developed a dedicated family of structural platforms for the brand. Exclusive to Lotus within the Geely group but available to other OEMs through the Lotus Engineering consultancy, these four architectures will underpin the eagerly anticipated next generation of Lotus performance cars.
1) Sports car architecture: Referred to internally as the Elemental architecture, this is the platform on which the all-new Lotus Emira will be built. Flexible, lightweight and featuring the signature Lotus extruded aluminium technology, this sports car platform is a massive step-change technically. Every dimension is different to previous generations of Lotus sports cars.
2) Hypercar architecture: The Lotus Evija is the first vehicle to be built on this Extreme platform and goes into production later this year at Hethel. Despite travel restrictions limiting testing opportunities around the world, progress on the car has not stopped. Several thousand kilometres of engineering development and validation testing have taken place in the UK. Lotus is also working with an advanced simulator company, allowing the Evija team to run endless simulations in the virtual world. This enhances confidence in passing project milestones with real-world development vehicles and creates programme efficiencies.
James Hazlehurst is the lead dynamics engineer on the Evija and said the team has been  focused on making this most extreme and unique of cars feel like a Lotus. James explained: "A key marker for any Lotus is the '50-metre test', where within the first 50 metres of driving any of our cars you can feel the immediacy of the steering response and the connection to the road. Damping that's perfectly balanced between handling and ride comfort, and a powertrain that responds directly and proportionally to your throttle demand, are key elements of this. All of this should be before you've travelled faster than 30mph or above 0.1g acceleration in any direction."
Evija owners will be the first Lotus customers to benefit from what3words (W3W) technology available on the car. W3W divides the world into 3 metre x 3 metre squares and gives each a unique combination of three words: a W3W address. For example, 'hotspots.punters.race' is the W3W address for the entrance to Lotus HQ at Hethel. The Lotus Emira will also benefit from this system, which is a far more accurate location system than the traditional postcode.
3) Premium architecture: The first ever truly global automotive architecture from Lotus, the Evolution platform will be the basis for an all-new range of lifestyle vehicles from the company. Building on the launch of the Emira, these cars will catapult Lotus into a new era of higher retail volumes and significant revenues. The architecture has been defined and designed in the UK, supported by collaborative work with teams in China, Sweden and Germany. It is 'born British, raised globally'.
4) Electric sports car architecture: In January this year Lotus and Group Renault's Alpine brand announced a new partnership. The Lotus Engineering consultancy is leading development work on a new vehicle platform – known internally as E-Sports – and from that will come new products for Lotus and Alpine.
Matt Windle commented: "The E-Sports architecture will be flexible and modular, and will generate an exciting new sports car for the Lotus brand, with contemporary styling, class-leading ride and handling, explosive performance and that unmistakable Lotus character – a pure dynamic experience that is 'For The Drivers'. I have challenged our teams to target the same weight as our latest combustion engine sports cars."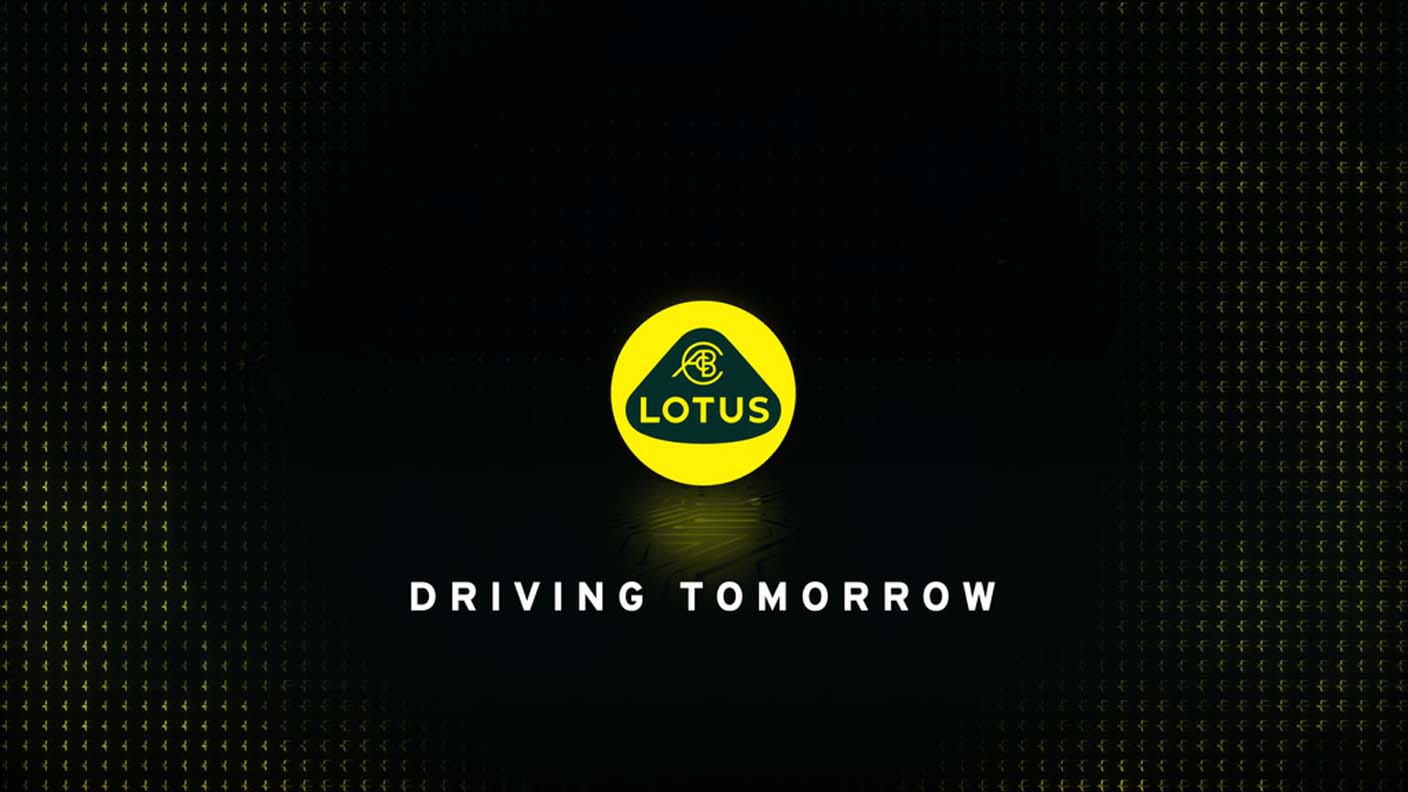 Lotus in 2021: Performance, Intelligent Technology and Sustainability
The ongoing transformation and expansion of Lotus under Vision80 comes from a position of confidence in Lotus'  identity as a vital brand with its eye firmly on the future and global growth. In 2021 there are three core values driving the business forward – Performance, Intelligent Technology and Sustainability.
Performance
The heart and soul of Lotus has always been driven by a dedication to class-leading performance, proven wherever possible in the motorsport arena. It is part of the Lotus DNA and will always guide the company's progress in developing new technologies for its cars and for those of other brands. Performance of Lotus cars has always come from the first principles set down more than 70 years ago – innovative thinking around light weight, exceptional ride and handling, and advanced aerodynamics.
Intelligent Technology
Consumer demand for technology is a fact of today's automotive landscape, and Lotus is embracing that completely. Richard Moore, Executive Director, Engineering, Lotus, commented: "Technology is the currency of luxury and desirability in today's new cars. Lotus will re-set what it means to be a British premium automotive brand through development and adoption of innovative and intelligent technology."
An all-new technology road map of five principles – dubbed EAS-IP – has been created by Lotus to guide this work:
Sustainability
In addition to the principles of sustainability in terms of environmental and corporate responsibility, in which Lotus is making great strides through accelerated electrification and a journey to net-zero underway with energy partner Centrica, sustainability as a business is also a critical part of the strategy.
Thanks to Vision80 and the progress made since its launch, and the support of its shareholders Geely and Etika, the long-term foundation and sustainability of the Lotus business is taking shape. As the company progresses towards its 80th anniversary in 2028, the health, stability and sustainability of Lotus will successfully deliver the three key priorities of Vision80. Lotus will transform its business, revolution its product range and deliver results every year. The growth of Lotus is already sparking a new generation of Lotus cars, which will lead to an increase in vehicle sales worldwide.
Being part of the Geely group of companies gives Lotus access to a vast range of skills and expertise. Hubs spread across the globe create the new Lotus map of the world, allowing the company to draw upon deep resources and skill bases as part of the Geely group:
A new Lotus retail strategy and enhanced multi-channel customer journey
In addition to the development of new Lotus models and technologies, Lotus is also transforming how it takes its innovations to market.
The most obvious example of this is the launch of a stunning new Lotus retail identity programme, now being rolled out in showrooms across the world. The first location to feature this exciting new Lotus look and feel is complete and open for business in Manama, the capital city of Bahrain, in the Middle East.
Uniquely Lotus and defiantly disruptive, the new retail identity draws directly on the brand's design and engineering prowess to create a bold and original new showroom environment that's sculptural and artistic in its execution.
The new retail identity is integrated into a 360-degree Lotus digital brand experience for customers, part of a seamless multi-channel retail strategy. Working with new retail partners, it will take Lotus to more global markets than ever before.
Geoff Dowding, Executive Director, Sales and Aftersales, said: "Launching an all-new visual identity for our retail partners is another hugely exciting step in our transformation of the Lotus brand. The inherent flexibility of what we have created will be perfect for all environments, whether they're solus or multi-franchise, urban or out-of-town, high street or shopping mall, single or multi-storey, pop-up, seasonal or permanent."
By adopting a multi-channel approach in its new retail strategy, Lotus will embrace the full spectrum of interactions and transactions with the brand, from the traditional and physical to the modern and digital.
Geoff Dowding explained: "It's about offering a combination of online and offline retail experience. Looking, feeling, seeing, interacting and at the same time having the ability to do this 24 hours a day and maybe even conclude a transaction in the middle of the night, anywhere in the world. New generations of buyer and different models of ownership are bringing about this change and fast, particularly in some of the newer markets for Lotus such as in China. It's about layers of choice, over and above what we are offering today – in different markets, in different cities, in different stores. Our customers will have their relationships with the brand, and they will have their relationships with the retailers – multi-channel and all about choice.'
Concluding the Driving Tomorrow conference, Matt Windle said: "Our transformation is well under way, and this year it really begins to accelerate through a product-led offensive. Evija goes into production, Emira is launched, and a new suite of four dedicated vehicle architectures is confirmed to further catapult Lotus into new markets, new segments and new volume territory. Our global expansion is continuing at pace, with Hethel still very much the heart and soul of the brand, but with a whole new Lotus map of the world to draw upon and to capitalise upon. And finally, new relationships with customers old and new get underway through the evolution of our retail strategy as we embark on volumes, markets and segments never seen before in the Lotus business. Lotus has a famous history of fast-paced exploits and successes on the racetracks. In the future, that fast pace of change is translated to the roads and to the global automotive market of tomorrow."