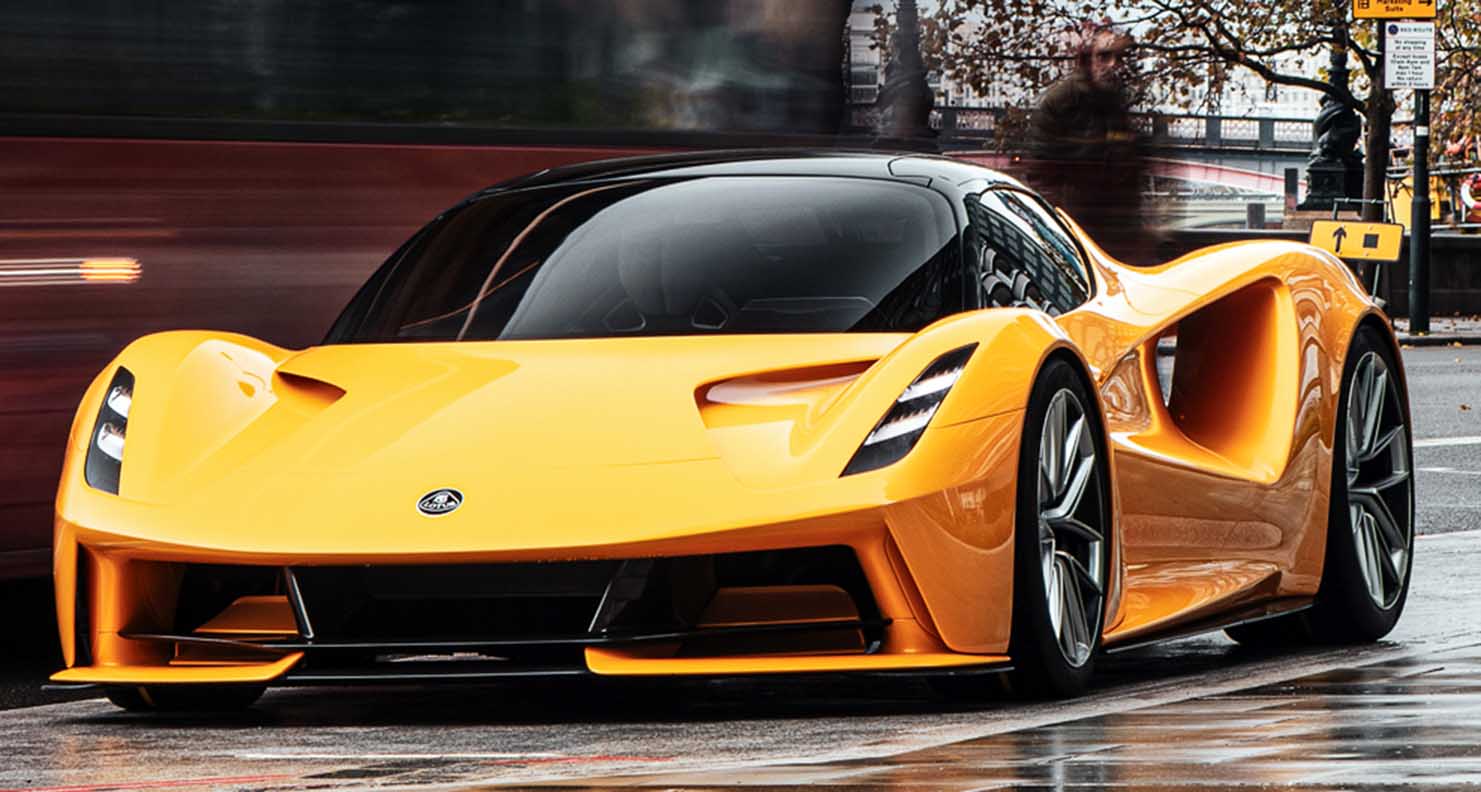 The Lotus Evija has been named as 'The One to Watch' in Top Gear's second ever Electric Awards.
The all-electric hypercar was recently tested by Top Gear magazine editor Jack Rix on the test track at Lotus HQ in Hethel, Norfolk, and his article is published over eight pages in the May issue.
Rix calls the Evija not just a halo car for Lotus – "a signpost for the future of the company" – but labels it "a flagbearer for really fast electric vehicles as a whole".
The Evija, which will go into production later this year, is the world's most powerful car. It has an output of more than 2,000 PS from its all-electric, all-wheel drive powertrain. Rix notes it can accelerate from 124mph to 186mph (200 km/h to 300 km/h) in just three seconds, half the time it takes a Bugatti Chiron to do the same.
Rix was driving an Evija prototype restricted to 1,600 PS. "It's light on its feet, playful with the instant mash of acceleration even a naturally aspirated engine could only fantasise about." He's also full of praise for the work of the project development team, saying the core Lotus DNA is obvious right from the first corner. "The steering is superb, light and darty around the dead-ahead, then loading up according to wheel angle and speed." He concludes that "Lotus is on the brink of something special."
Matt Windle, Managing Director, Lotus Cars, said: "Of all the EVs in development around the world, it's an honour to be recognised by the Top Gear team as 'The One to Watch'. Validation work on the car continues apace, and we resumed our world tour with the car last month. We look forward to showing it to more people in the physical world in the coming weeks."