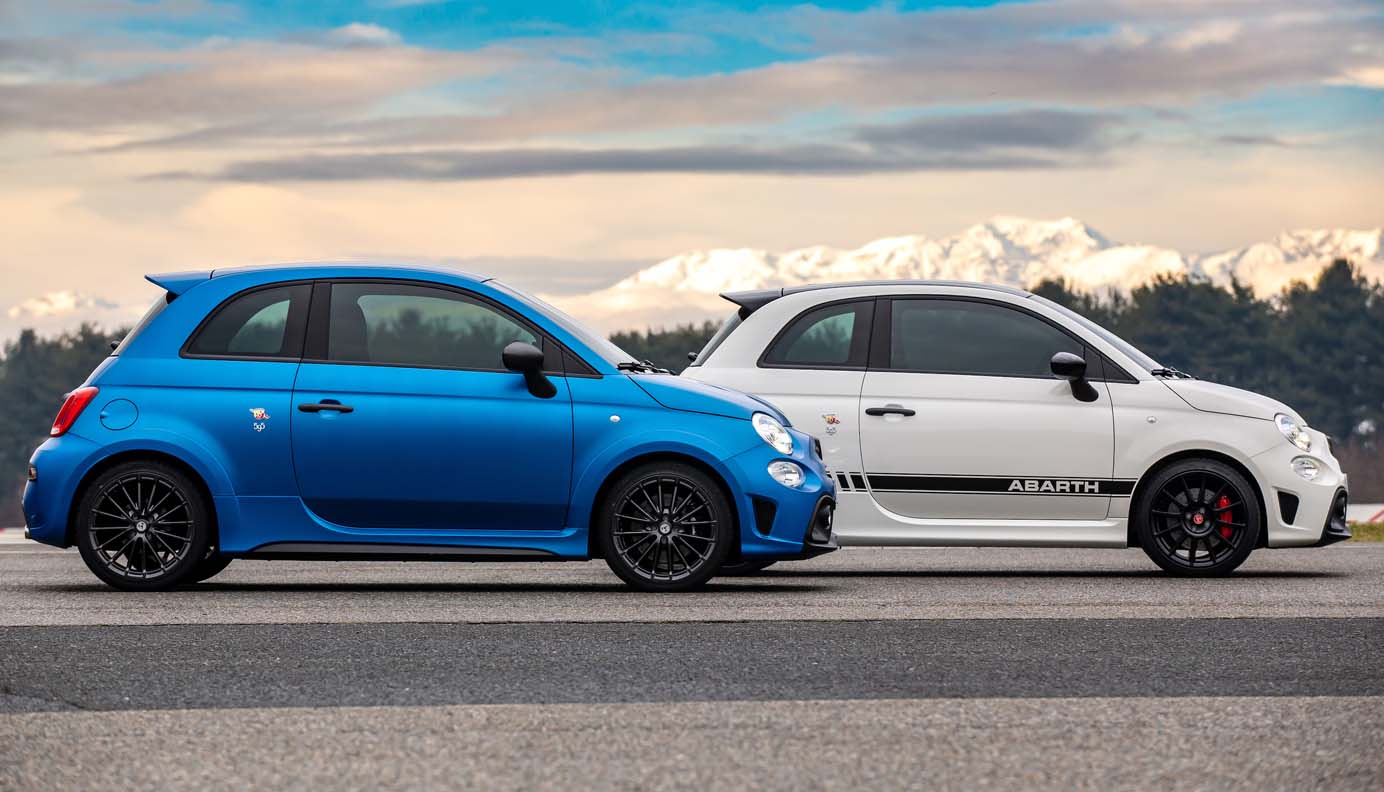 The Abarth 595 won over the readers of Auto Bild for the fourth time running. Also this year, the Scorpion ranked first in the overall ranking for "Best Design" for the third time and won the "Smallest Cars" category for the fourth time.
The Scorpion's design is still charming the experts and demanding readers of the German magazine AUTO BILD as confirmed by yet another win in "The Best Brands" competition.
Readers of the car magazine awarded Abarth the first place for best design for the third time in recent editions and, for the fourth year running, declared the design of the iconic Abarth 595 the best in the "Smallest Car" category, too.
The dual victory confirms the passion of German readers for the great charm of Abarth and the success that the Scorpion brand continues to have in Germany, last year increasing its market share by 45% compared to the previous year, with the Abarth brand setting the record for sales in Europe.
The signature design is bold and focused on attention to detail and care for materials. In a word, it is uniquely and unmistakably Abarth. It is when style pairs with performance that a true Abarth is created.
These are the two values that have always distinguished the brand and that customers are rediscovering in the recently launched New 2021 Range featuring the 595, Turismo, Competizione, and Esseesse.
Different models, each with their own distinct presence and personality, each designed for a specific target, and available in hatchback and convertible versions with power output from 145 to 180 HP, all Euro 6D Final, to satisfy all our customers' needs.
The 595 is Abarth's entry-level model. It offers all the standard equipment needed to secure the thrilling driving pleasures typical of the creations of the brand with the Scorpion brand.
While the 595 Turismo expresses the typical style and comfort values of the best Italian Gran Turismo tradition, and is dedicated to motorists who want to stand out for their style, who love the city and want to take it on with determination, the 595 Competizione is aimed at the fans of unadulterated performance and sportiness, who want to have fun on the road like on the track and aspire to turn every trip into an extraordinary experience.
The range is completed by the top-of-the-range 595 Esseesse, a concentrate of thrills for the driver. More information on the New Abarth 2021 Range are available at this link.
This was the tenth "Best Brands" competition, organized by AUTO BILD. Readers of the print magazine and online editions were asked to justify their purchasing decisions in a range of sectors, including cars, accessories, spare parts, and services. In the automotive category, 37 major brands were selected, divided into 14 classes of vehicles, from smaller cars to SUVs. In total, more than 60,000 readers provided feedback.