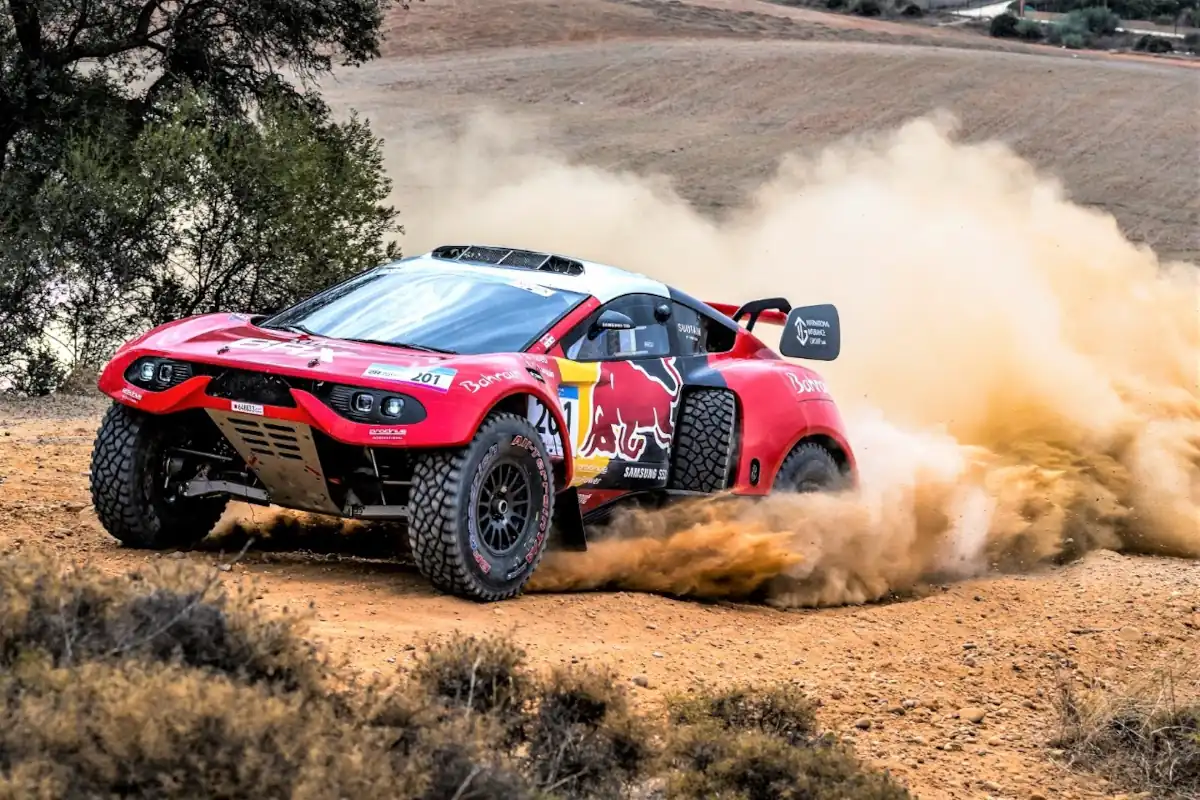 The Andalucia Rally presented another fierce test for Sebastien Loeb today as he fought to boost the title ambitions of Bahrain Raid Xtreme in the World Rally-Raid Championship.
After his victory in yesterday's qualifying stage put the Frenchman in pole position for the final round of the championship, power steering issues on the rally's first long selective section frustrated his challenge in the BRX Prodrive Hunter.
Loeb and co-driver Fabian Lurquin finished the day in third position, 11 mins 16 secs behind Nasser Al Attiyah, the leader in the title race who set the fastest time in a Toyota Hilux.
The nine-time World Rally Champion must now call on all his experience and sheer driving skills over the next three stages to pick up bonus points in an effort to wipe out Al Attiyah's advantage before the finish on Sunday.
With Saudi Arabia's Yazeed Al Rajhi moving into second place in another Toyota Hilux, Guerlain Chicherit, winner of the penultimate round in Morocco earlier this month in another Prodrive Hunter, finished the day in fourth position behind Loeb and Dutchman Eric Van Loon.
Nine-time World Rally champion Loeb picked the No.1 starting position on today's stage after winning yesterday's prologue, as he looked to extend his advantage over Al Attiyah.
After collecting a one minute penalty on the opening leg for speeding in a neutralised zone, the Qatari began today's stage down in 11th place, behind a succession of slower cars on a route where overtaking is hazardous.
In sharp contrast to the Moroccan desert conditions at the previous round, the 319 km stage unfolded over fast tracks in the midst of Andalucia's olive groves and wheat fields.
Loeb's power steering problems saw him drop six-and-a-half minutes inside the first 34-kms as Al Attiyah swept into the lead, and the WRC legend initially dropped to 13th position. But by the 205-km checkpoint, Loeb had clawed his way back to third spot to stay in the hunt.