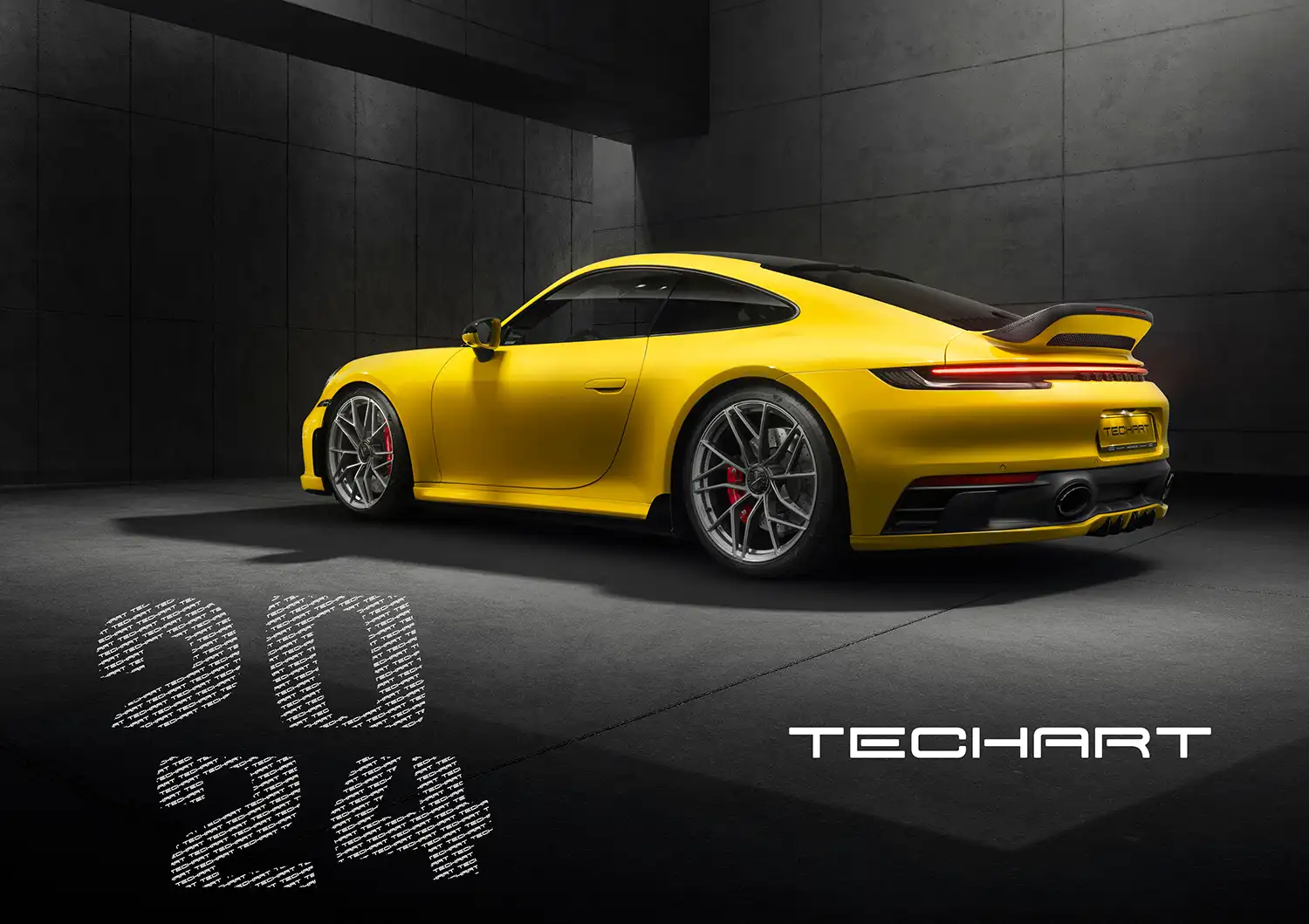 TECHART presents the latest edition of the TECHART Wall Calendar – a collector's piece and highly coveted gift. Exclusively limited to 1,000 copies only, the 2024 calendar is now available and showcases TECHART's sporty and unique refined Porsche 911 models from around the world.
Journeying from the vibrant streets of Bangkok, Mumbai and Singapore then spanning across California and the Mojave Desert in Nevada to the iconic Port Hercule in Monaco, the new TECHART Calendar 2024 offers enthusiasts and collectors an immersive visual expedition.
Featuring a curated collection of 12 distinct and exclusively TECHART refined Porsche 911 models of the 992 and 991 generation, the 15th edition of the TECHART Wall Calendar captures the unique essence of each locale through these one-of-a-kind TECHART masterpieces.
70 x 50 cm size
14 pages, 12 calendar sheets, Wire-O bound
Printed on 250 g/m² quality art print paper
Coated with glossy protective varnish
Image overview on coated 350 g/m² cardboard back
Shipped in protective foil and cardboard packaging
Shipping starts early December 2023
The calendar is limited to 1,000 copies worldwide and is available at www.techart.com/2024 for
EUR 34.80 incl. 19% VAT plus shipping.