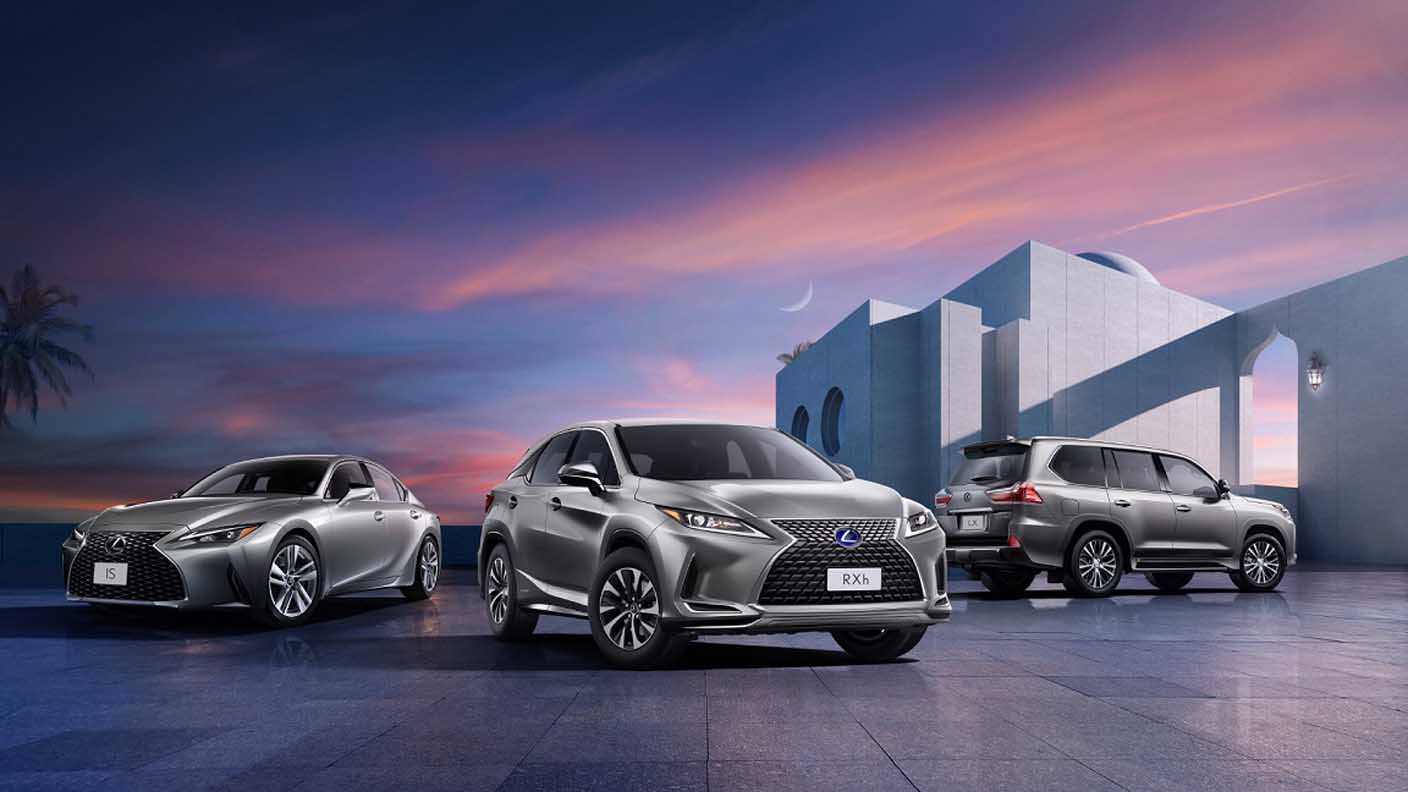 Al-Futtaim Lexus has just announced its line-up of Ramadan offers, giving customers even greater value this Holy Month across new and pre-owned cars as well as service options.
For those who want to drive away with a brand-new model, Al-Futtaim Lexus offers even more flexibility through allowing them to pay via either bank financing, leasing, or direct cash. This Ramadan, Al-Futtaim Lexus is introducing a 0% finance for three years with selective banks and three years or 60,000KM free service contract. Customers can own a new Lexus from as little as  AED 1,650 per month using the  Personal Contract Purchase (PCP) that allows the customer to own the vehicle for two years and then have the choice to either complete the payment and have full ownership of the vehicle,  return the vehicle or replace it with a new vehicle at the end of the contract.
With the trend of more people opting for personal mobility rather than take public transport, Al-Futtaim Lexus is responding with attractive value-add on pre-owned vehicles. The offer includes interest rates starting from as little as 1.99%, deferred payment option for up to three months, two years/30,000km service contract, complimentary tinting, paint protection and cash discount of up to AED 10,000.
Saad Abdullah, General Manager, Marketing at Al-Futtaim Lexus said: "Given the current climate, UAE motorists are looking for more affordable ways to own a car, whether new or used. Ramadan has always been a time of year for automotive dealers to provide their customers with even greater value and we believe this year Al-Futtaim Lexus has set the benchmark – we are providing customers with our strongest offers to date. We look forward to celebrating with all our customers."
In addition to the strong offers on new and pre-owned cars, Al-Futtaim Lexus is also raising the bar on their Service offer this year. The brand is offering up to 50% discounts on service products, such as repairs, car care products and up to 40% off on service contract renewals. Those offers are applicable to all Lexus owners, and the discounted percentage depends on which Lexus model year they own.
For those wanting to take a closer look at Lexus's extensive range can head down to the Al-Futtaim AutoFest at Dubai Festival City Mall between 2nd-8th May where they will be able to get hands on with models including the Lexus IS and LC Convertible as well as range of pre-owned cars.
To find out more about all that Al-Futtaim Lexus has to offer this Ramadan and drive away your next Lexus, you an visit – https://www.lexus.ae/offers/2021-ramadan-offer/